I would like to take a moment and introduce you to a dress designer
@ajorundon
(Topoghene ) who is relatively new to Steemit. Like all of us when we start it takes time to build a presence here. Even with that she seems have kept a good attitude! If I understand correctly her sister works with her on this endeavor.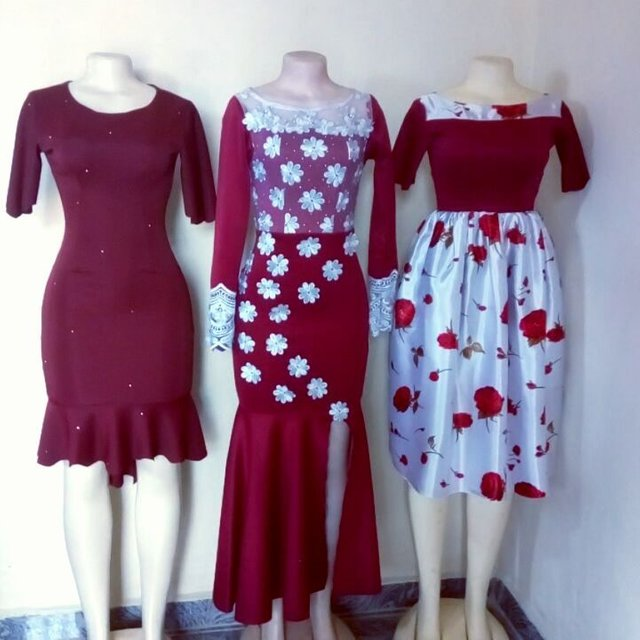 The original link for her post on steemit is: https://steemit.com/maroon/@ajorundon/ajorundon-1548594367406-ajorundons-instagram-feed--20190127-140607
Here is her introduction post: https://steemit.com/introduceyourself/@ajorundon/introduceyourself
Here is a very recent post of hers( mean only minutes before I update my post: https://steemit.com/resource/@ajorundon/joys-of-the-past-in-the-now-psrupz4t
If you look over her posts you will find many of her clothing designs.
I have had the opportunity to have quite a few chats with her. She is fun to interact with, and I sense she is hard working young lady. Starting your own business is always difficult, as she is finding out. I have had a few businesses over my lifetime, and not all were successful. I spent most of my career self-employed and I still am. It is more work and sometimes less money than having a steady job.
I am no expert on women's fashion, but have been impressed with what I have seen.
Any support you can offer I am sure she will appreciate. Following her, upvote if you can, as well as resteeming will hopefully gain her a wider audience.
@r2cornell also thanks you. I am always impressed at young Entrepreneurs. Looking back I was around her age when I began my first successful business. It takes courage and perseverance against all the obstacles in front of you to be successful.
I appreciate your time and attention in viewing this post.

NAMASTE