HIGH FIVE TO FAT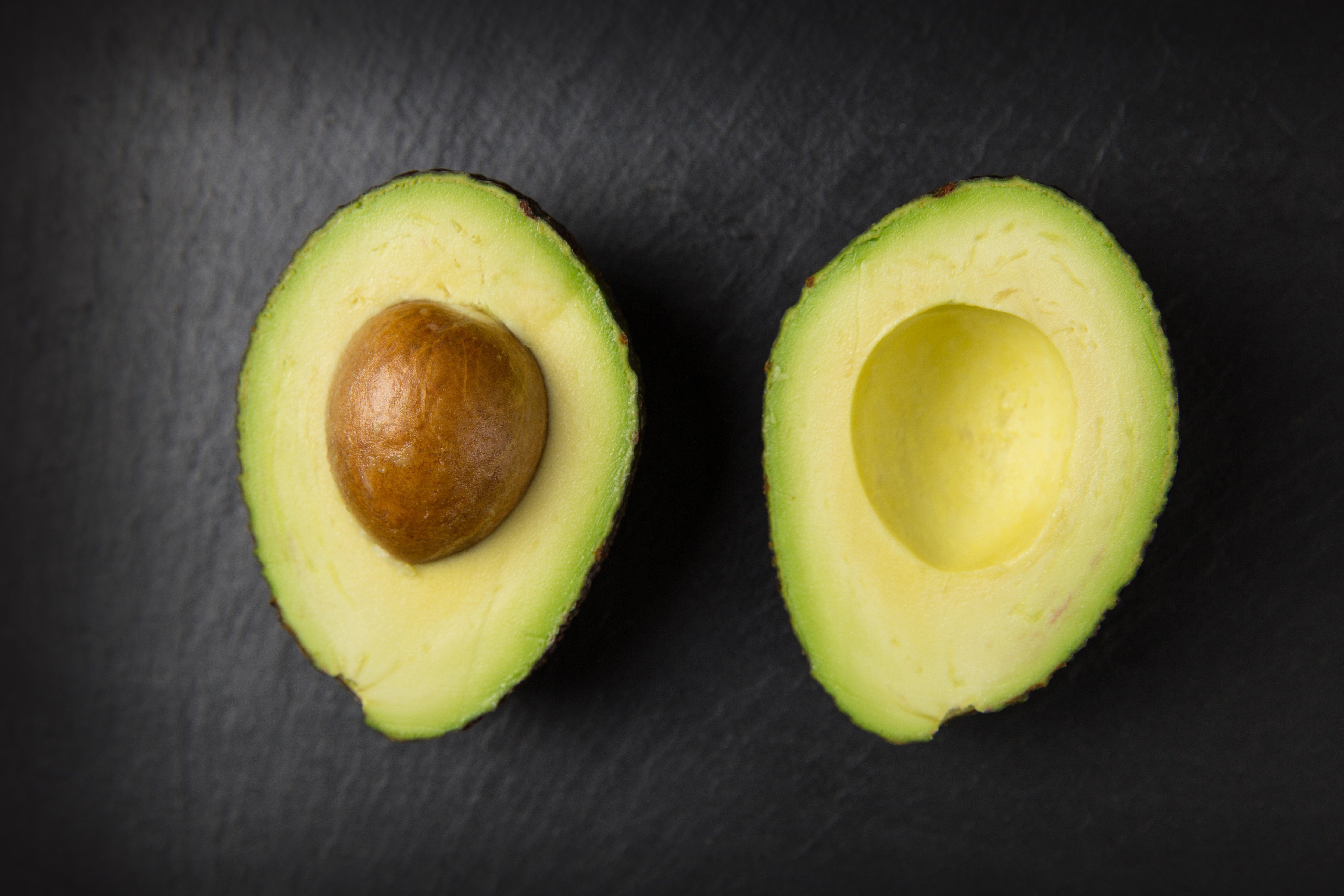 Fat has gotten such a bad rap over the years.
It's the stepchild of the Macronutrient world.
I still hear people talking about FAT FREE foods and we are over a decade clear of the 90s. Two decades actually.
Take a little stroll with me back in time to my chubby years in college circa 1993. This is when "fat free" was all the rage. I played basketball at James Madison University and had a food stipend with my scholarship. That freedom wreaked havoc on my body. We all wanted to be lean and have great bodies but were grossly uneducated nutritionally . I ate pasta over meat. Toast over eggs. Meat and FAT were the devil.
My dorm room was a fat free sugar bomb. It's no wonder my face was the same size as the basketball I would bounce down the court everyday. My "go to" snacks included a Mystic juice (fat free) and twizzlers (fat free) and because if was FAT FREE we could eat them endlessly.
I'm pretty sure we made these rules up because I doubt any nutritionist or coach was telling us we could eat anything in endlessly.
How did this fat free epidemic start?
It started in the 80s with an attempt to make us all a little healthier by reducing the amount of saturated fats in our diets which can lead to clogged arteries, high cholesterol and disease. Saturated fats can be found in dairy, meat and processed foods. The food industry's solution was to offer a replacement for animal fat in unsaturated vegetable oils. These oils were altered by a process called hydrogenation to solid/ semi-solid fat more appropriate for their processing needs.
What we now know is that these oils actually increase trans fats.
Well isn't that great.
Although also found in natural foods, these man-made versions were being marketed as healthy and safe which means we were consuming more of them. (aka my mystic juice and Twizzler theory).
Here's where bad gets worse.
Manufacturers realized that in order to make these products have the right taste and texture it was necessary to add sugar. This means these products not only have just about the same calorie count and trans fat content, but are also processed and full of carbs.
Here's what happens when we eat foods high in carbs that are highly processed: Our bodies digest them more quickly. This leads to blood sugar swings. Our body craves more of what we just ate. We need more. Open up the flood gates to insulin resistance, diabetes, heart disease and high cholesterol.
THE EXACT THING WE WERE TRYING TO AVOID IN THE FIRST PLACE.
NOW BEAUTIFULLY AND DECEPTIVELY DISGUISED IN A "HEALTHY" PACKAGE.
Let's talk about different types of fats.
There are 3 main types of dietary fats.
Saturated    (animal fasts, tropical oils)
Monosaturated  (avocados, olive oil, nuts)
Polyunsaturated. (flax oil, fish)

On a cellular level, the difference in these fast lie within the bond structure. I know…that makes my head spin too. Let's just simplify that by saying the molecular shapes of various fats are important because they affect the body differently.
Monounsaturated and Polyunsaturated fats are what we commonly refer to as HEALTHY FATS.
They appear to lower LDL cholesterol (aka the bad cholesterol) and possiby increase HDL cholesterol (aka good cholesterol)
Saturated Fat also seems to increase good cholesterol. Let's get real though. Humans have ingested Saturated fats for years in the form of animal fats, eggs and milk. The real trouble starts when these fats are processed AND when we consume meats pumped full of hormones. So perhaps a better definition of HEALTHY FAT is
UNPROCESSED FATS FROM WHOLE FOODS
(and unhealthy fats are typically those that are industrially produced and designed to be nonperishable.)
Let's talk about WHY some fats are good for us and how our body uses them because there seems to be a whole lot of confusion surrounding this subject.
Fat makes our food tastier!
Fat in your diet helps keep you full so you ultimately eat less.

Fat supply more than just calories to our diets:
A. Certain fats found in nuts, seeds and fish provide essential fatty acids like omega-3s       which help maintain healthy blood vessels, keep our hormones  and nervous system in         check.

B.  Our bodies are primed to absorb more of the fat-soluble vitamins like A, D, E and K         when we eat fat.  Without these vitamins our immune system is compromised and our       bodies are unable to heal themselves.

There's evidence that may suggest the fat in our diets prevent cancer, preserves memory, reduces ADHD and ADD and alleviated depression.
What fats should I be eating?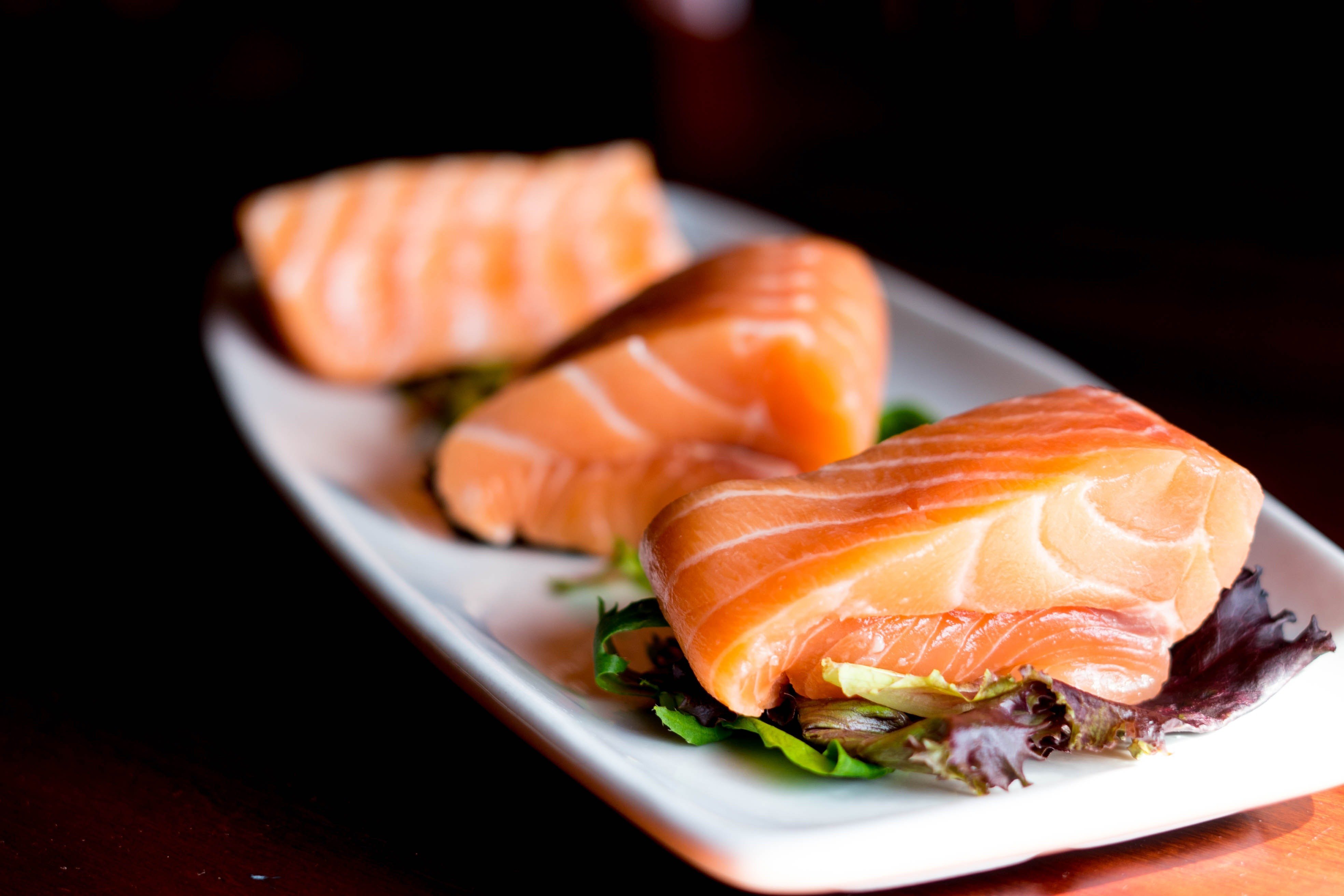 Nuts, seeds and fish like Salmon are great choices. Of course everything in moderation and be sure to choose unsalted and raw nuts and baked and grilled fish.
Use quality UN-SATURATED oils like walnut and pumpkin.
The American Heart Association recommends keeping the amount of fat in your diet down to about 30%. But what's also important is that you're eating the healthier fats, sometimes called "good" fats.
THE TAKE AWAY:
Get a mix of fat types from whole, unprocessed, high-quality foods. These include nuts, seeds (hemp, flax, and chia are especially nutritious), fish, seaweed, pasture-raised/grass-fed animals/eggs, olives, avocado, coconut, and cacao nibs.
Avoid industrially processed, artificially created, and factory farmed foods, which contain unhealthy fats.
Keep it simple. Don't worry too much about exact percentages and grams.
Supplement with algae oil or fish oil daily. We recommend 1-2 g of algae oil or about 3-6 g of fish oil each day.
When eating meat, fish or dairy make sure you are considering the source. These animals should be pasture-raised and hormone free. Limit the your intake.
REAL TALK.
REAL FOOD.