My wife and I encouraged our eldest's love of animals as much as possible. It usually meant spending any spare cash on books, and the quick favorite became animal reference books. He would pour over the pages for hours, memorizing the smallest details.
One time he won a game of 20 questions by choosing a 'rock pigeon' as his answer. Grandpa, for the life of him, couldn't figure out what other bird besides 'robin' began with an R. Son couldn't believe Grandpa didn't know what a rock pigeon was, and immediately grabbed his reference book, opened to the correct page, and showed him.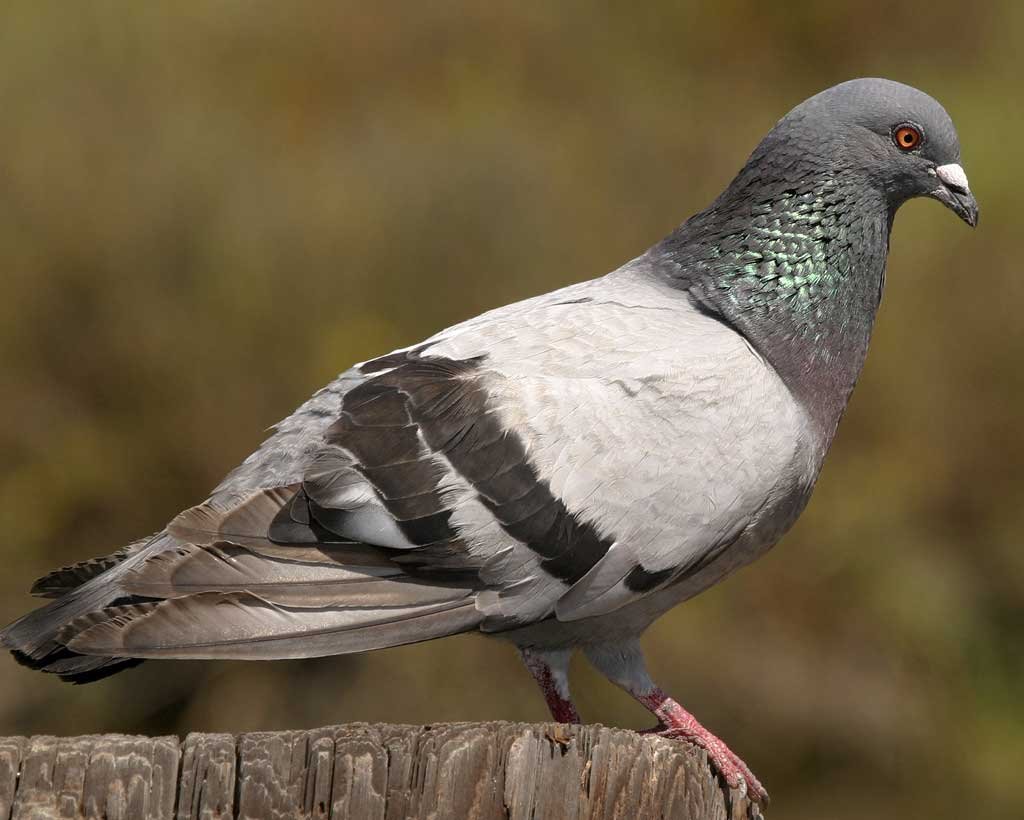 Eventually he'd watch Jurassic Park and get hooked on dinosaurs. So I was delighted to come home one day and find a page out of his own homemade Jurassic Park Dinosaur Encyclopedia.
Ladies and gentlemen, the Mosatasaurus - which, I'm guessing, is a combination of a t-rex and a mosasaur? I should ask him.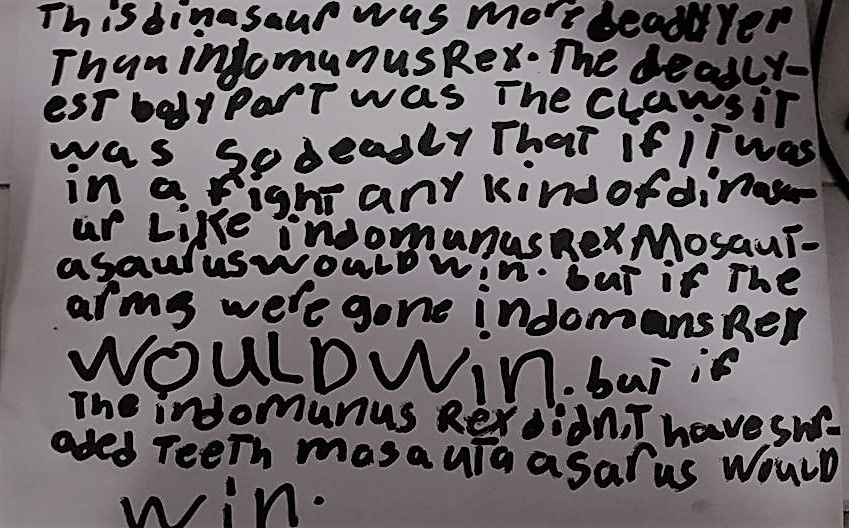 (I added some punctuation.)
"This dinosaur was more deadlier than Indominus Rex. The deadliest body part was the claws, it was so deadly that if it was in a fight any kind of dinosaur like Indominus Rex, Mosatasaurus would win, but if the arms were gone, Indominus Rex would win. But if the Indominus Rex didn't have serrated teeth, Mosatasaurus would win."
I'm guessing this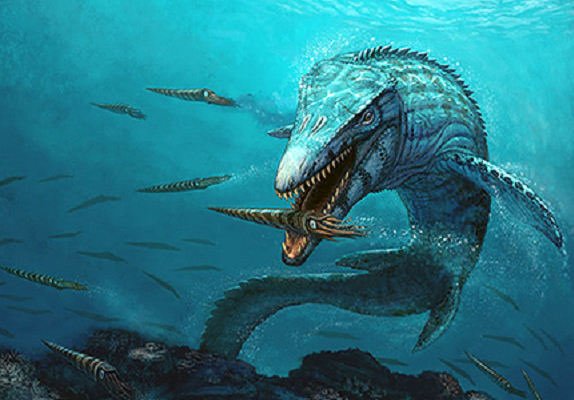 plus this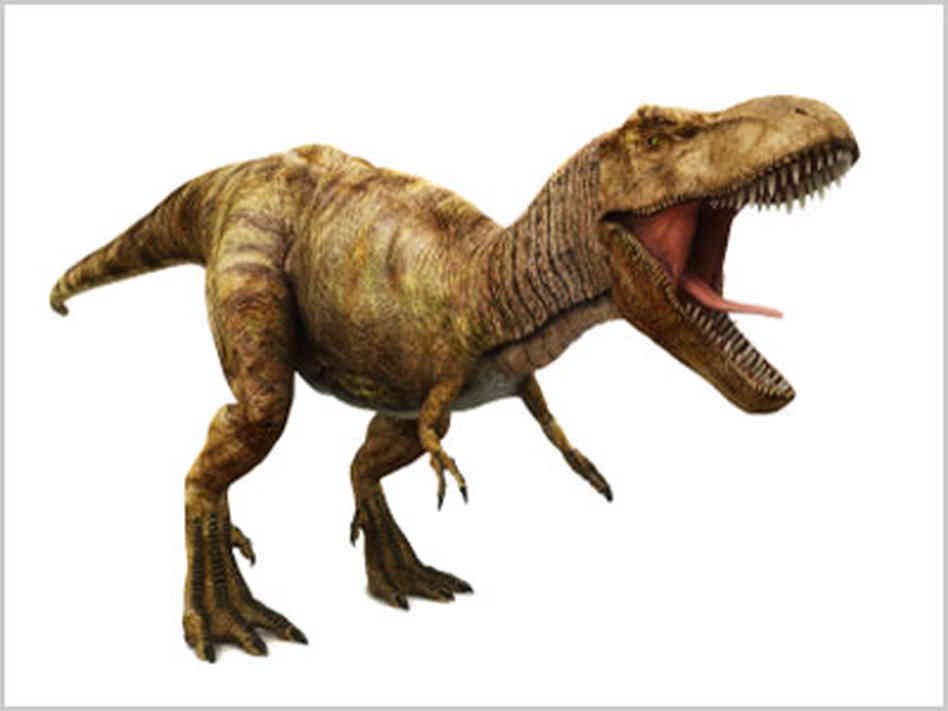 equals a Mosatasaurus.
I love this kid.