Wisdom is eternal and uncreated, wisdom is an entelechy, the philosopher Aristotle explains to us in his book Metaphysics, and the wise King Solomon in his book of proverbs wishes to delve us into the mysteries of this science, which is the first and most perfect science, and he achieves this purpose with different literary resources including the metaphor.
In Proverbs 8 wisdom in a metaphorical way is personified and gives numerous recommendations to his children, the people who love instruction, so that they may receive his blessings and spiritual fruits, which are mainly the contemplative life (transcendental meditation) and immortality (spiritual gift of longevity).
It is important to note that many of the teachings in this chapter of Proverbs are also, but expressed in another way, in the gospels, Jesus personifies the wisdom of God in the new testament, Jesus is the "son of man", Jesus is the very word of God, Jesus is the way, the truth, and the life (John 14:6).
Wisdom is not a whim according to the Bible, we cannot ignore that our actions are subject to the laws of the universe. In desiring wisdom and acquiring it with all the heart every day of our lives (wisdom is progressive and gradual), it is the true spiritual sanity of man:
"Now then, my children, listen to me;
blessed are those who keep my ways.
Listen to my instruction and be wise;
do not disregard it.
Blessed are those who listen to me,
watching daily at my doors,
waiting at my doorway" Proverbs 8:32-34.
And those who find it, the book of Proverbs tells us, find more than true happiness, wisdom is more valuable than gold and all the fine pearls of the world:
"For those who find me find life
and receive favor from the LORD" Proverbs 8:35.
Just as wisdom implies blessings, its rejection implies curse and punishment, fools suffer for their lack of true knowledge:
"But those who fail to find me harm themselves;
all who hate me love death" Proverbs 8:36.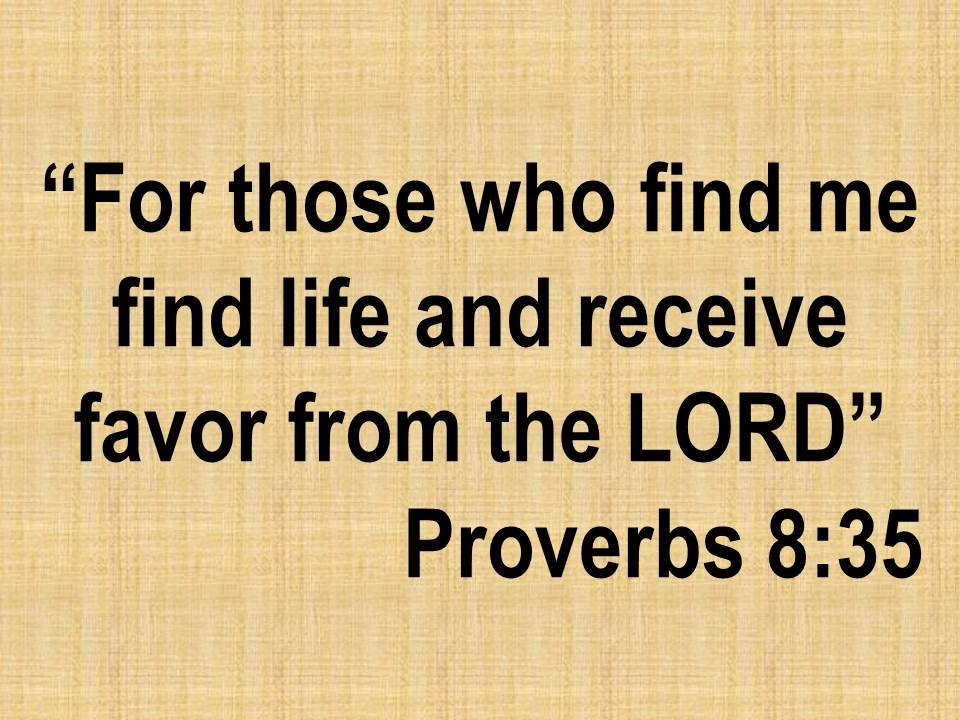 For more information visit my profile follow the link and download for free my ebook