Hello all my #steemian pals, hope your week went well. It's 9 pm Est. If you live in the UK, as does @dandays, it's Friday already, which means it's #featheredfriday already. Hummm? Which means it's #colorchallange #Friday, #blue.
My friend @kalamandra hosts this daily extravaganza of color. So much fun, you should come join us.
Also in the line up is another wonderful expression of #photo artistry. #featheredfriday displays wonderful #photography with the capturing of beautiful birds. Great hobby. My pals @melinda010100 and @keithboone have been cultivating this awesome event for quite some time and I have been hooked ever since I started my journey on #steemit.
Thanks for expanding my world❤
These pictures of our feathered friends were captured just this morning, which is actually Thursday here in the eastern part of the good old USA. But as I said, it's Friday some where in the world, am I right?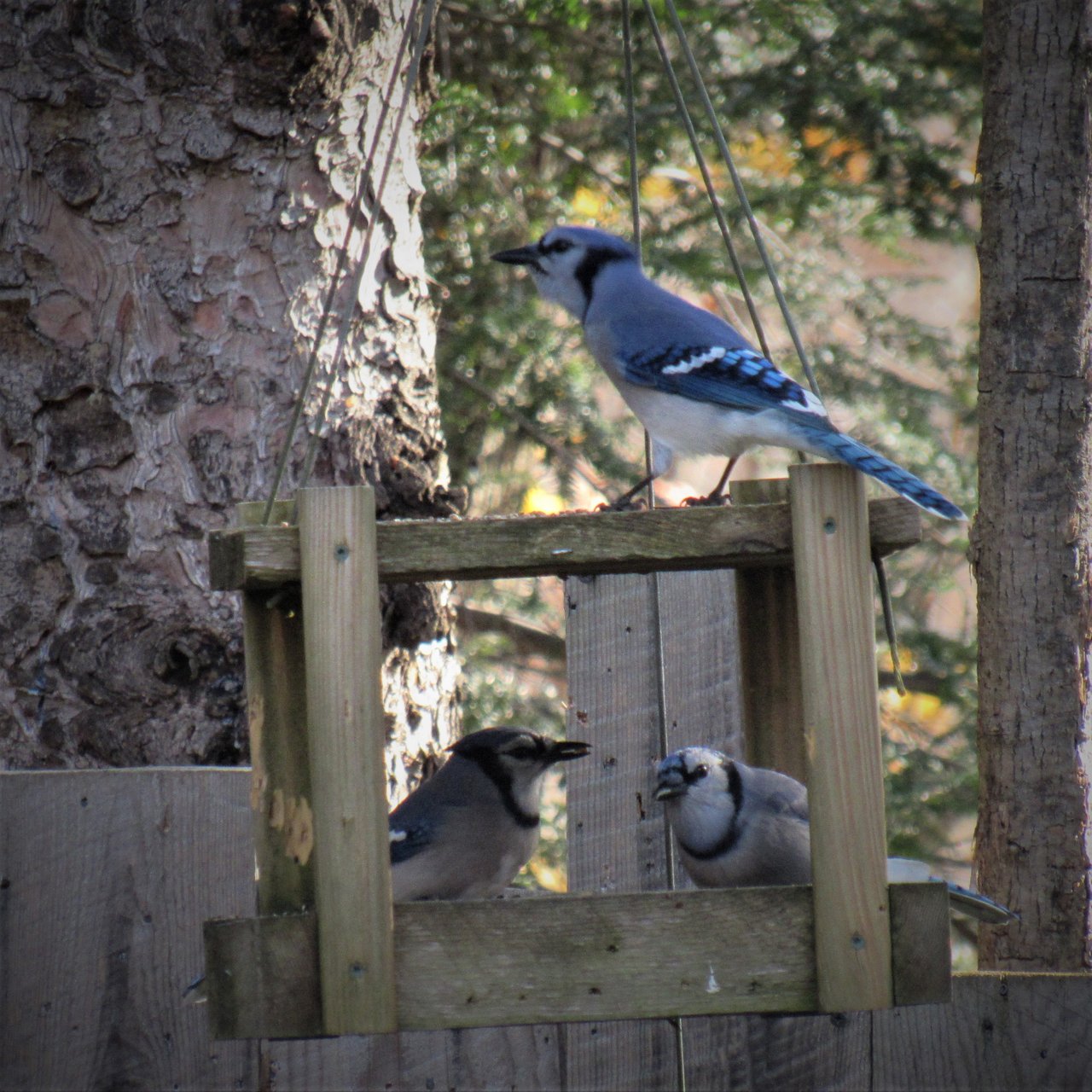 These jays are all about the #fff, the seed is there for the taking, no searching required, they know where to come when the sun rises and it's breakfast time.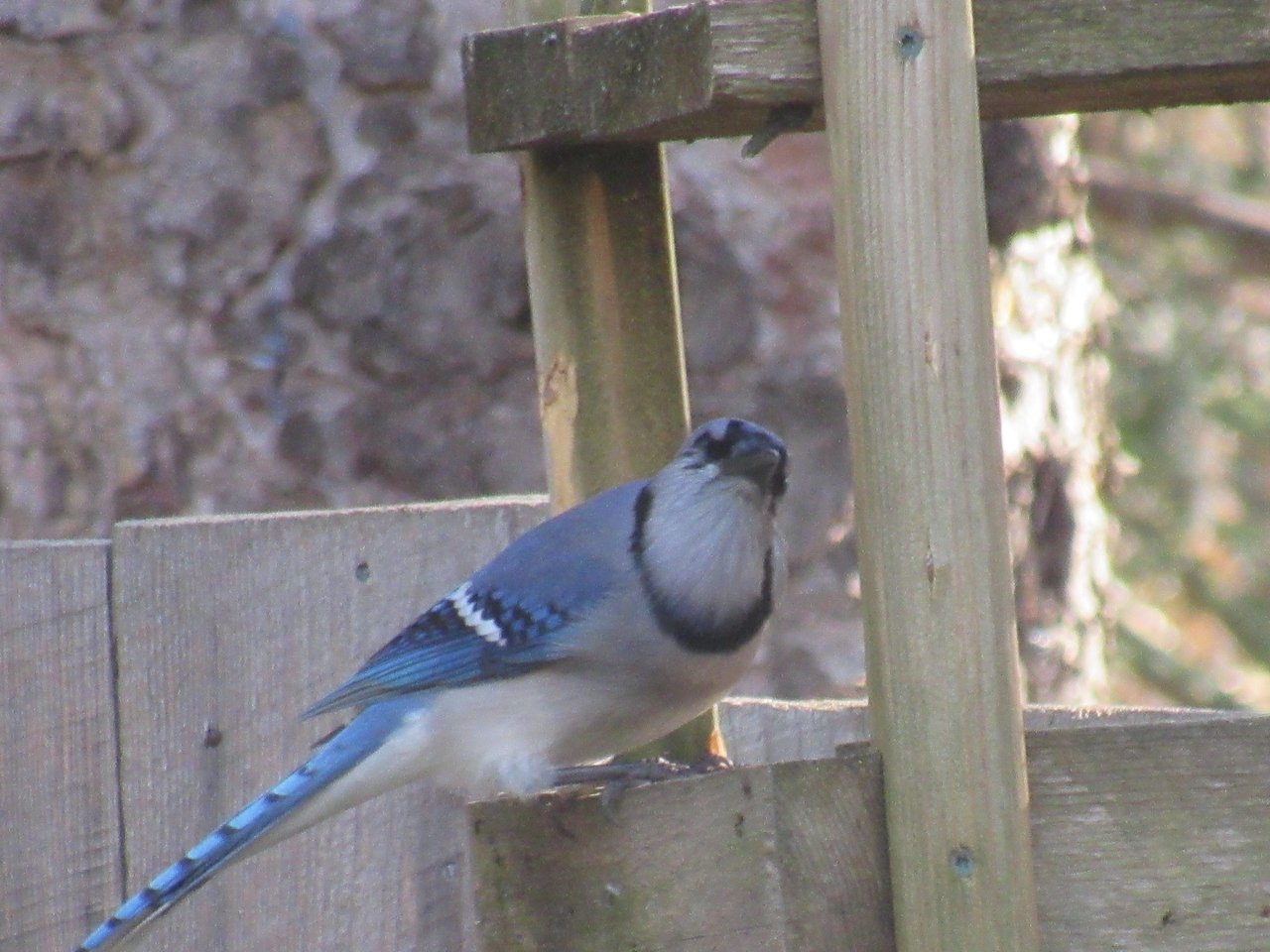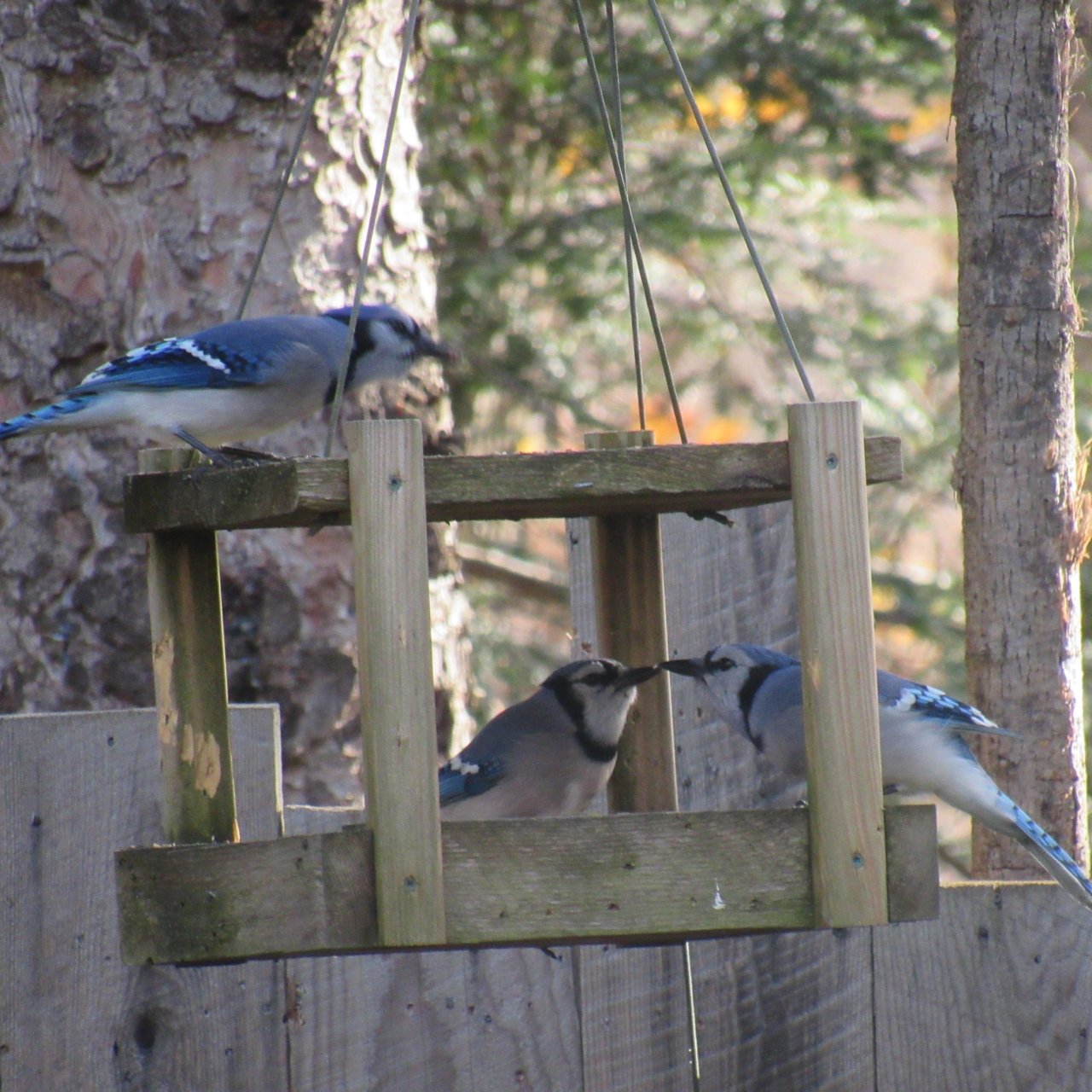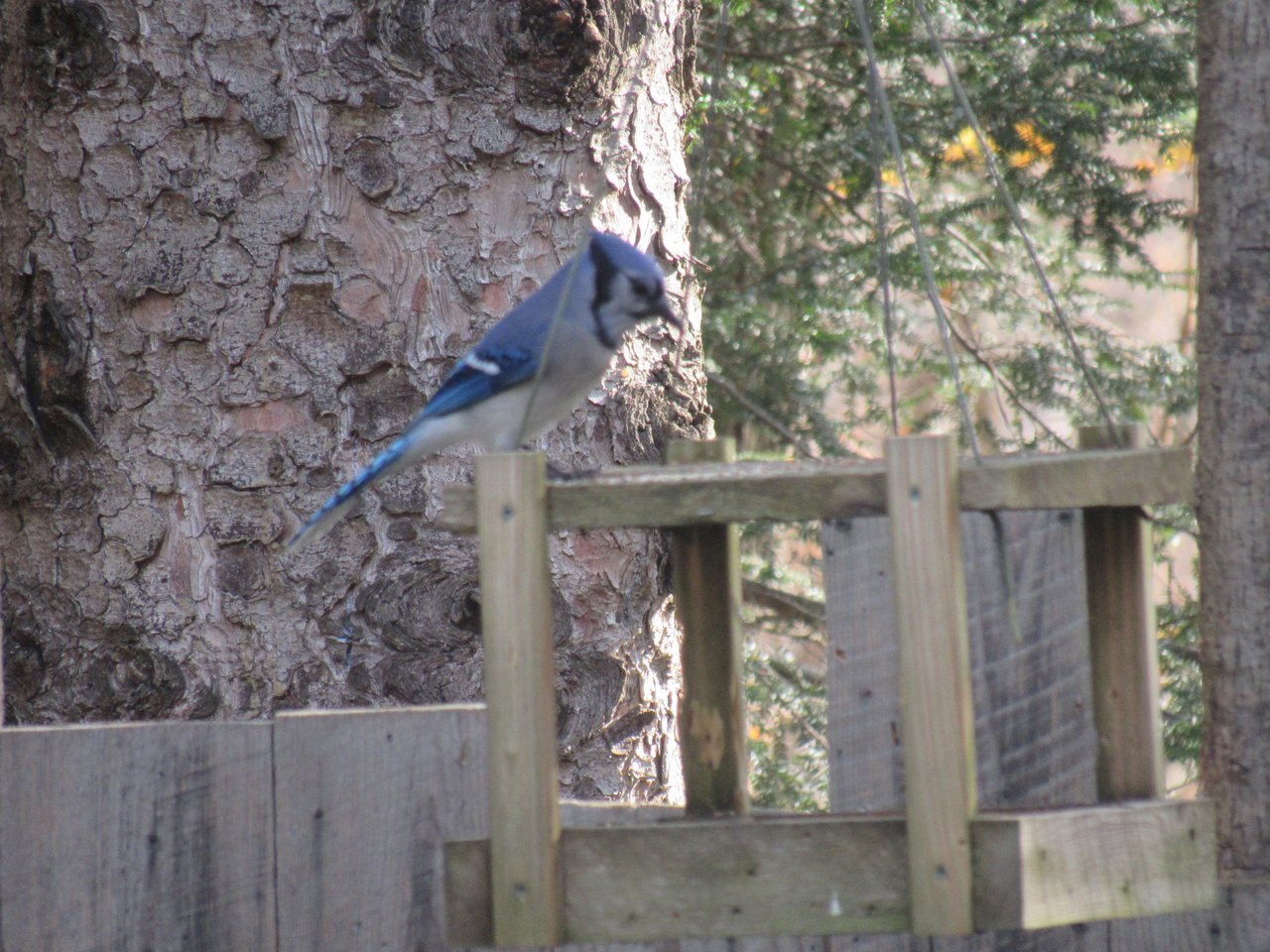 These blue birds are fun to watch, but their feathers of blue are spectacular to observe through my looking glass.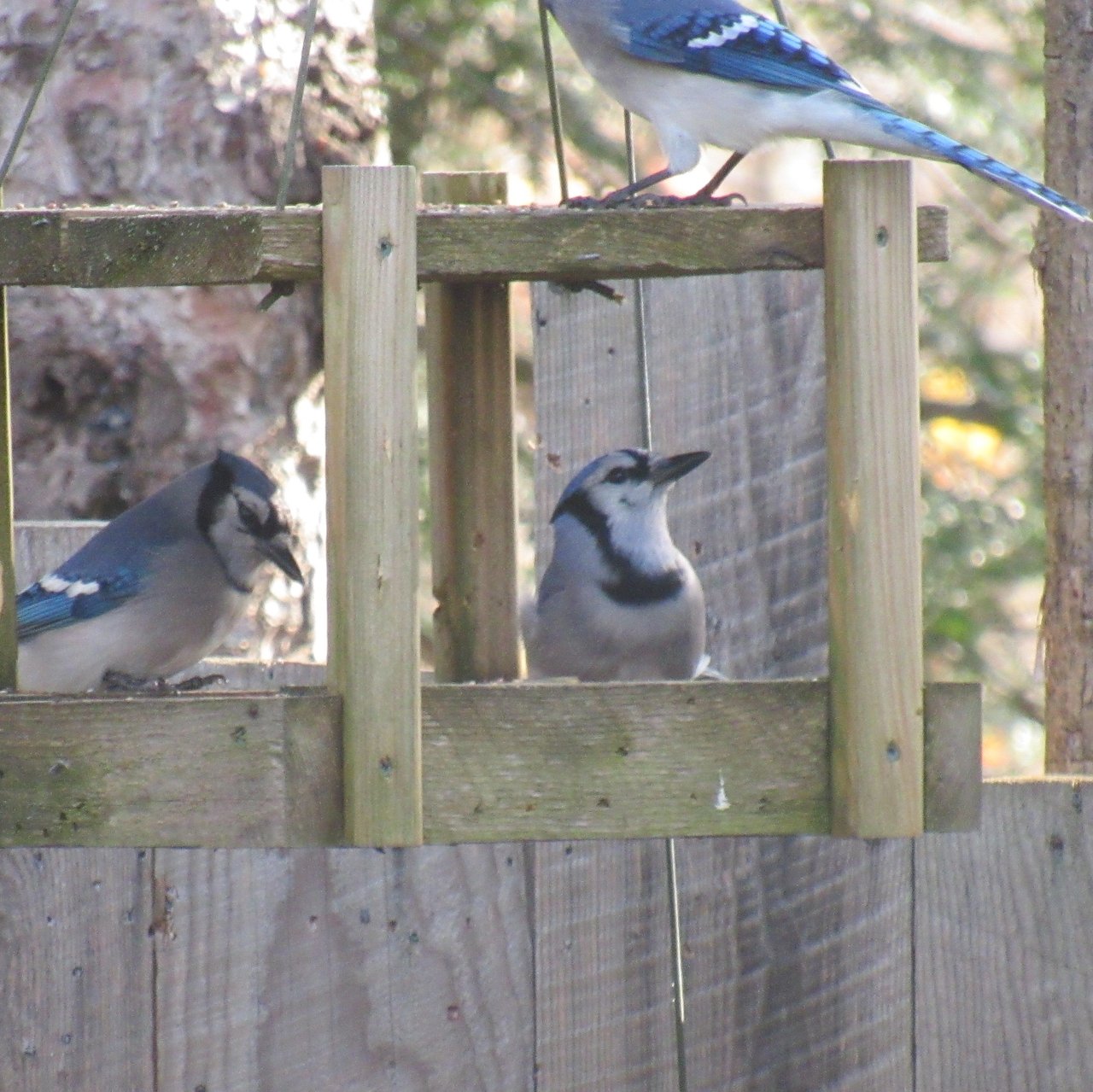 If you live in a remote area, as we do, @thebigsweed and I find our #homestead so extraordinary. We lived most of our lives in New Jersey, a tiny state with a whole lot of people, traffic , high taxes and a rat race to make ends meet. But we were born there, had family and friends there, bonds that I refused to give up. So we sacrificed time together to meet our commitments, worked like crazy to pay the man.
Now, we have time together, to watch the birds, grow our #food, love each other, and plan our next trip back to New Jersey.😊
Grammy needs her kid fix every couple of weeks.👼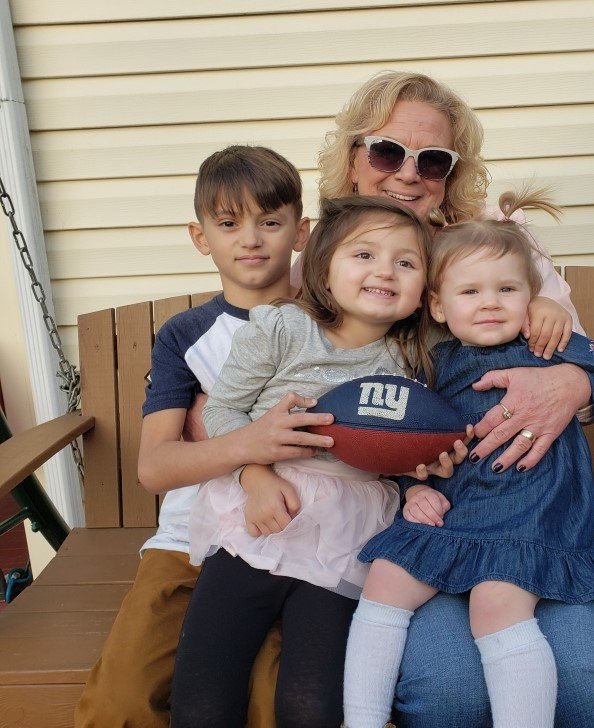 Life is beautiful in so many ways, just remember to take time to observe through your looking glass, to appreciate the past and take joy in the future.
Peace to all. Happy Friday.