#featheredfriday by me! @melinda010100 Remember to post your link here so that other bird watchers can easily find it. And do go by and support the other #featheredfriday posts! We all appreciate the comments!
My backyard birds were all hunkered down and the snow continued to come down all day. Just as it is beginning to get dark, the wind has quit and a few birds are venturing out.
You can see how deep the snow is on the roof of the bird feeder.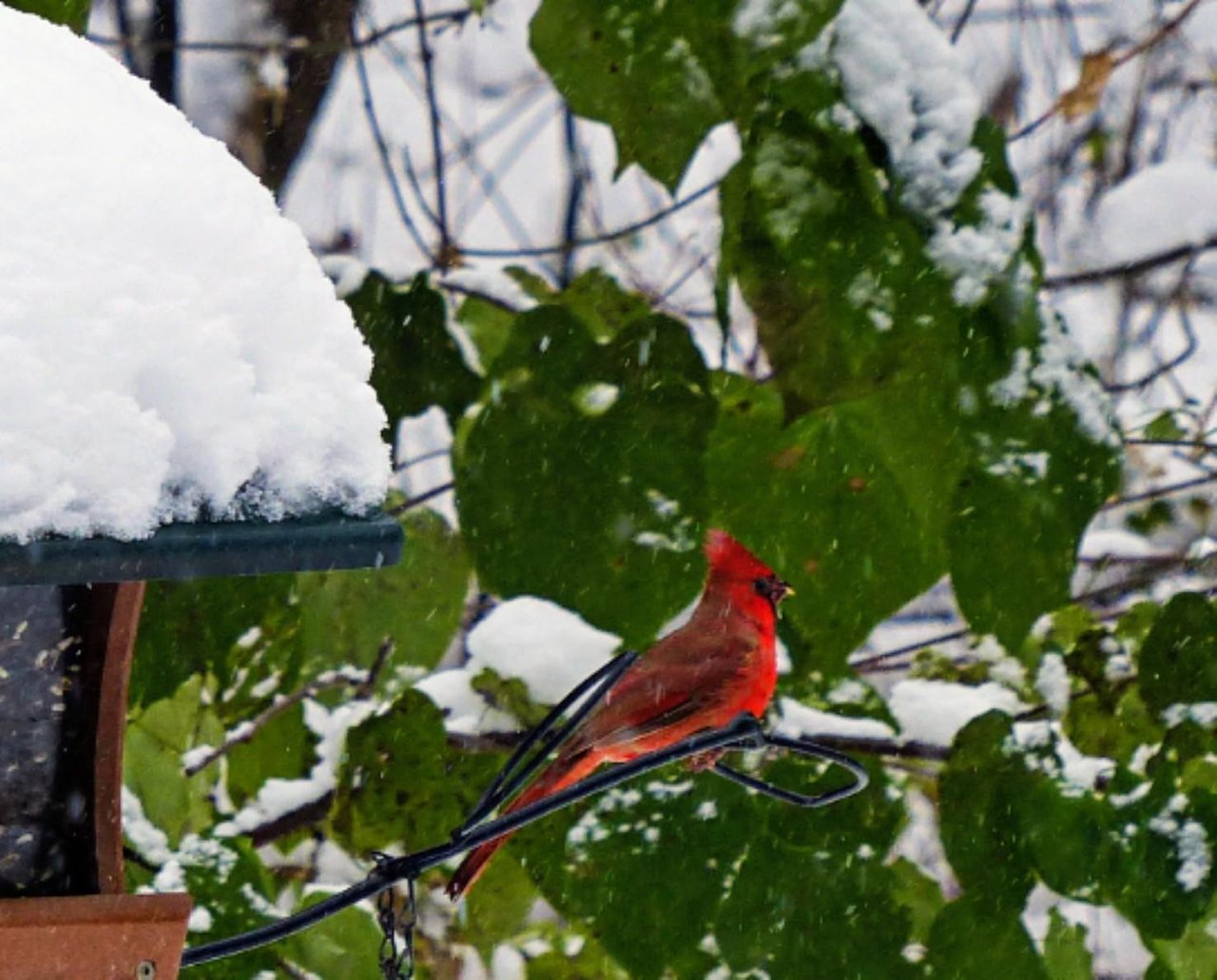 We have about 6 inches of snow on the ground. It appears that this young cardinal is coping well with his first snowfall.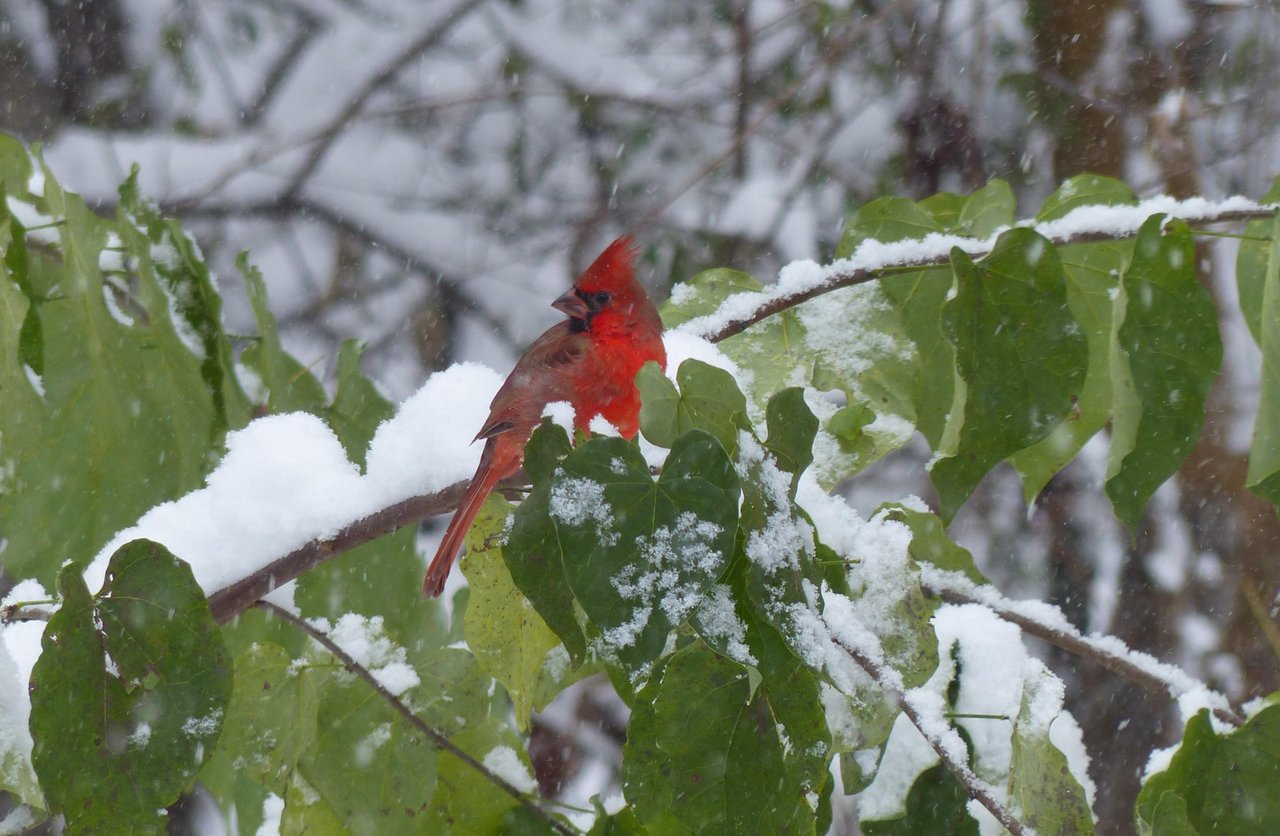 We all think that snow on Halloween is a bit ridiculous!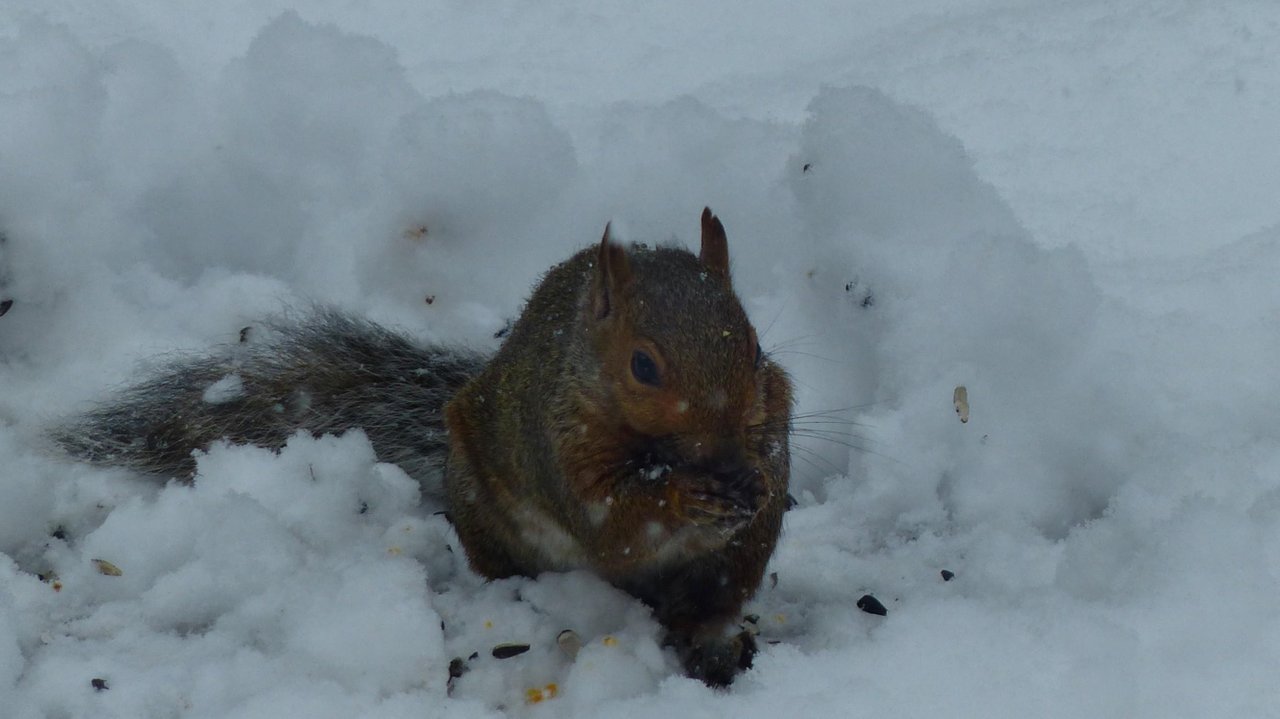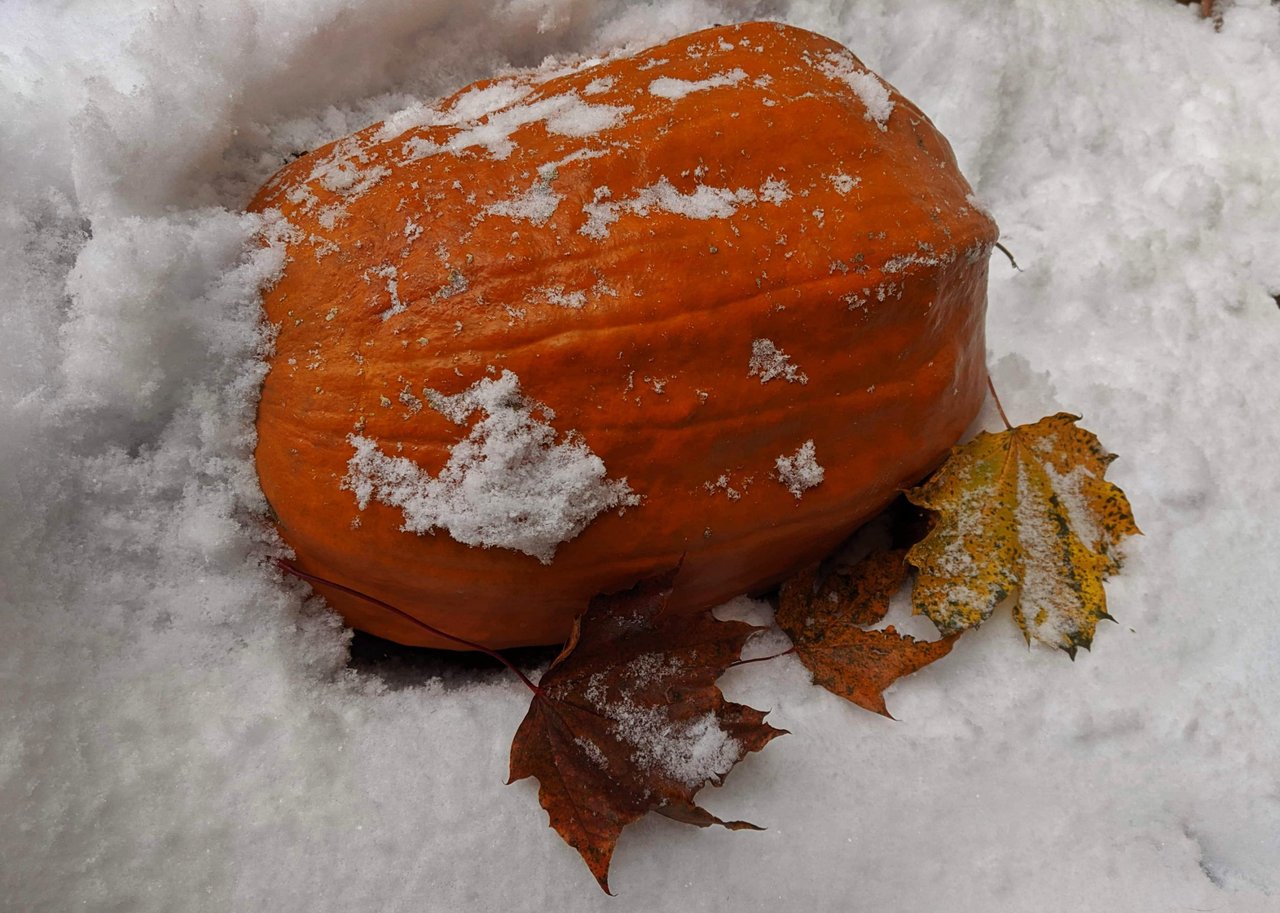 Everyone who leaves a comment on this post will receive 1 comment coin token in their Steem Engine wallet.
Once you have accumulated 10 cc you can use the tag and distribute cc to the people that comment on your posts, too.

This week's Shadow Contest is Scary Shadows hosted by @shasta
Go here to enter

banners by @shasta https://cdn.steemitimages.com/DQmNSBVUDUWWsbeQJwdRevhgwWjknqGUvEHooGeMqK4XP1i/shasta2018sept5th47shadowcontest3io.png

Street Letter signature by @otage


info@esteem.app
eSteem.app | ‍GitHub | YouTube
✍ Telegram | Discord