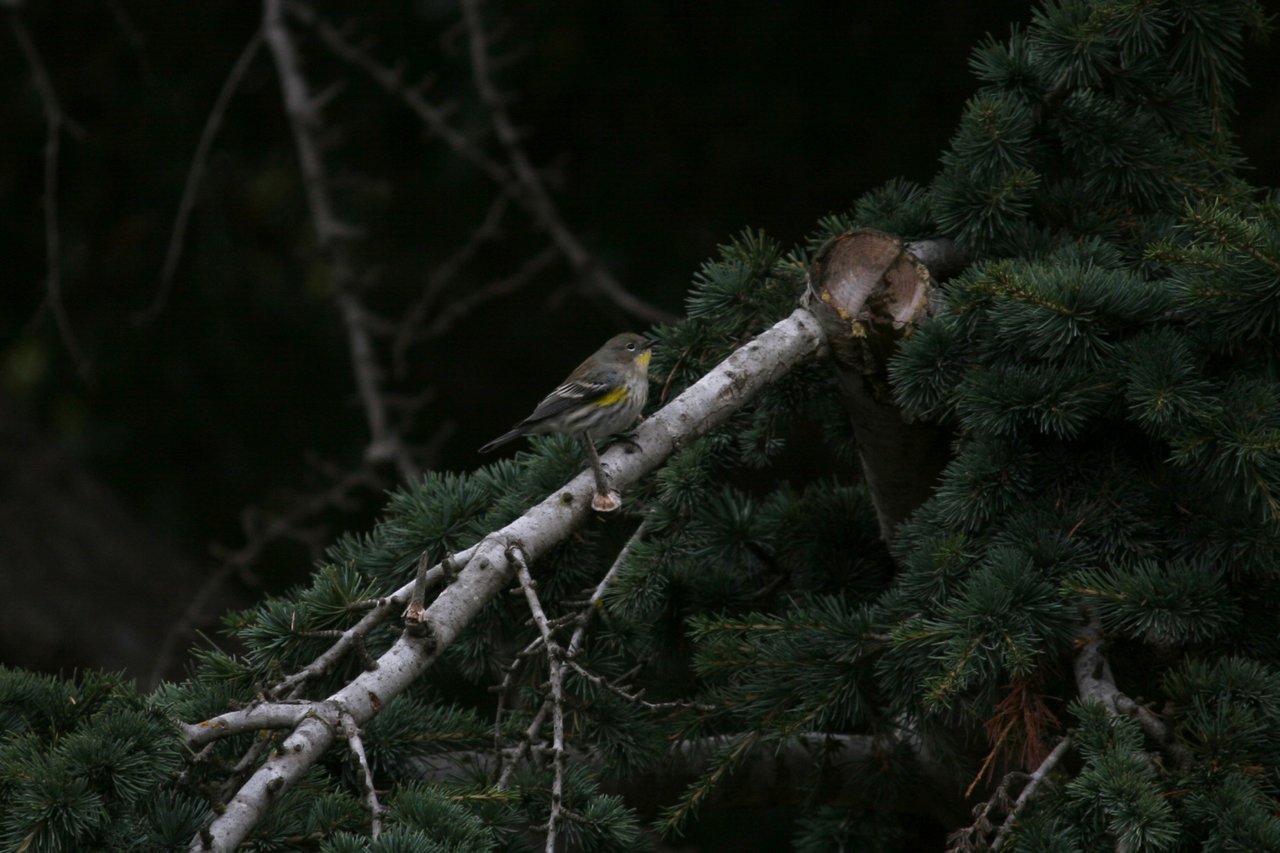 S. coronata, the yellow-rumped warbler and the star of my study
On Wednesday I submitted my last assignment for the semester and with that officially started my winter break (just in time to start five straight days of evening shifts, the first of which I had last night). All of my previous schooling prior to this year had been on the quarter system, and during my first semester in spring I only took one class with little homework, so this semester felt really long with two classes with a professor who assigns a heavy workload each week.
I shared the news about the #RightToRescue resolution which passed on Tuesday, but didn't share some other good news from that Tuesday: our professor returned our animal behavior studies in my animal behavior class...and I received full credit! Not only that, but he seemed pretty impressed and made some encouraging comments.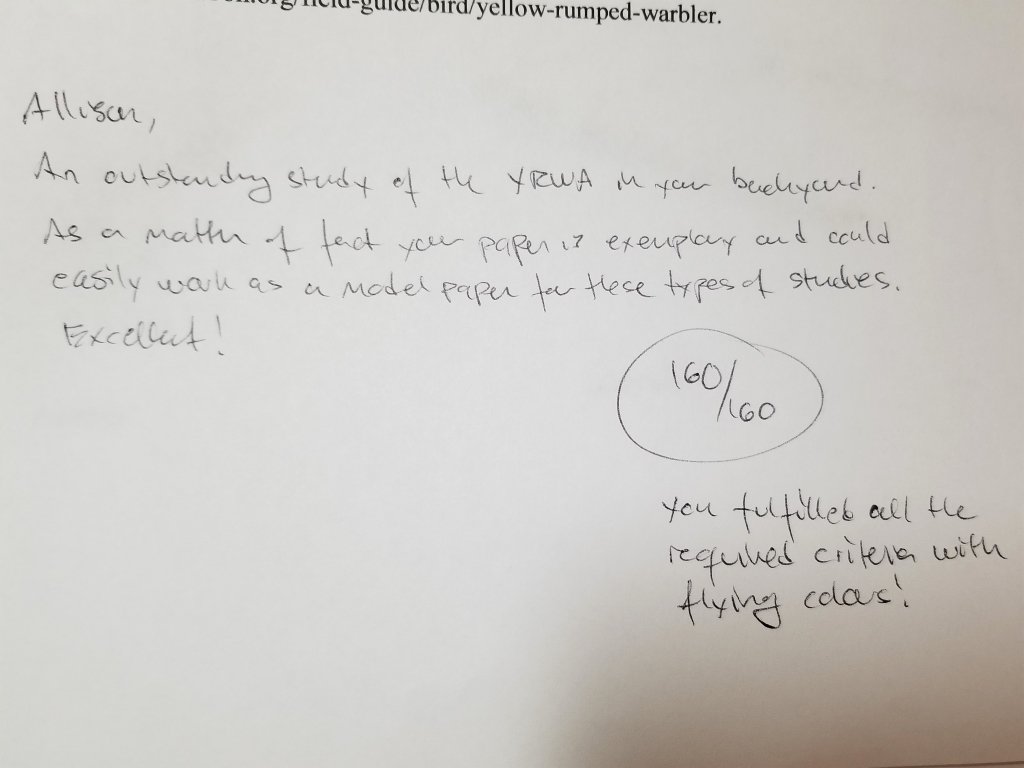 "An outstanding study of the YRWA (yellow-rumped warbler) in your backyard. As a matter of fact your paper is exemplary and could easily work a model paper for these types of studies. Excellent!"
I was so pleased and relieved! We received our graded papers right before he handed out the final exam, so I did not get to beam about it until after I finished and left the classroom. I proudly informed the family chat (a group chat with my mom and four sisters) and read the comments to my boyfriend over our take-out Veggie Grill dinner.


"An excellent discussion of your data including vocalizations related to the foraging behaviour!" phew!
My professor is an avid birder and even teaches a bird biology class in the spring, so it feels really good to know that my paper, even rushed, was up to par. He even commented on how detailed my introduction was, which was the part I was regretting not expanding on in my first post about the paper.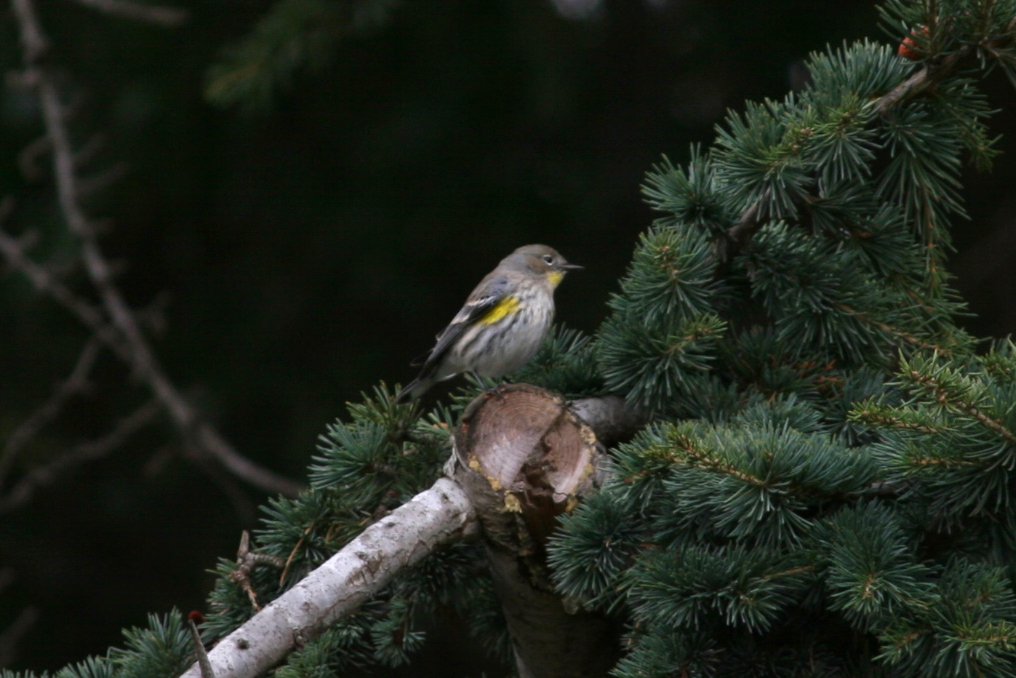 I don't know if I will take his biology of birds class, as it is a Friday and Saturday class and I am not sure I can commit to that with work. Of course I would love the opportunity to take the class, so I signed-up to at least ensure he gets enough numbers to have the class (he has not been able to teach it in recent years due to lack of interest) and to secure a spot in case I can somehow make it work. I have well over a month to drop it from my roster with a refund if I decide for sure I cannot do it.
And that is my short little post giving myself a little pat on the back for my paper about a little birb. Time to take a shower and get things done before work! I recently joined the community started by @melinda010100 on beta and thought that this post would fit in as my first contribution to the community, so hopefully I tagged this correctly to show up in the right spot (and please let me know if I didn't)!