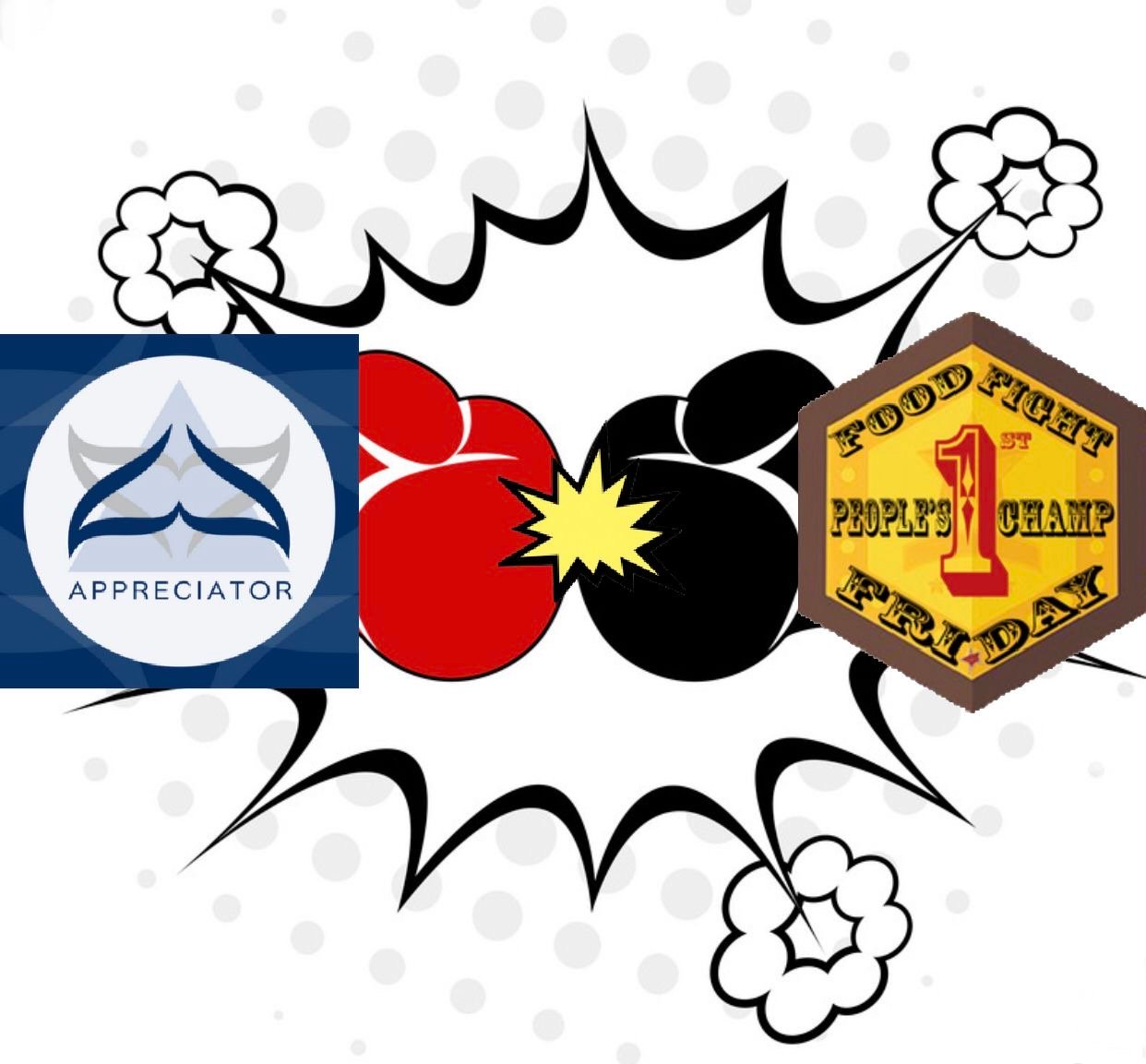 I'm doing something I said I wasn't going to do which is something I've never done until now with the exception of paying taxes, work, injuries, work-injuries, sunburns, taxes, food poisoning, prison 🤔 (I probably didn't need to divulge that one), car wrecks, taxes, tripped over air in public, burned the roof of my mouth, taxes, ran out of TP (@farm-mom), singed my eyelashes, and I've never, repeat, never written a run on sentence that's sofa king long the thing's an opening paragraph all by itself.
Week before last... Hello?? "Hello-0o-o-O-o" :knock-knock: Where'd everybody go? 🤷‍♂️ All I said was something that doesn't pertain to the last 15 minutes of instant gratification. :crickets: 'Week before last,' I didn't post anything and gave myself time to post seven days straight the following week (last week). I was pleasantly surprised with the results from that week off—it felt good. Seeing how a week on, week off proved satisfying, I was en route to attempt two weeks off and see what, if any, benefits that would add to my real world existence. Then, just a few days ago, change of plans—I got a return call from @bluemist in response to this proposal.
In the 69th week (this week) of hosting this anything #food goes competition and funding the winners week in, week out, from our own pocket, in addition to your selfless contributions, The Coolest Kitchen On The Blockchain finally attracted a sponsor. Ladies and gents, I'd like to introduce you to The Coolest Sponsor On The Blockchain—@appreciator! In case you're new to this platform, @appreciator is a manual curation account owned and operated by @bluemist who's responsible for this daily curation and we couldn't be more thankful for their support. 🙏🏻
What this means for the kitchen is, the @appreciator vote, in support of our contenders post each Sunday, will be dished out 100% toward the winning entries offering a first, second, and third place prize leaving only the SP to the @foodfightfriday account enabling us to increase our upvote strength toward your entries. We will not pocket any of the profit from this partnership. Bonus—we have their attention now which means random appreciation for your quality #fff contenders, though not guaranteed, is a possibility.
The exact values are still being adjusted and will be finalized prior to the announcement of round 69's winner—you'll be the first to know the specifics. For example, we're leaning toward a model that looks something like this and, if you have a better model in mind, we're all eyes: 👀
First Place - 50 Steem.
Second Place - 20 Steem.
Third Place - 10 Steem.
What this also means is, now more than ever, we need your (yes, you) participation as a #community. The @foodfightfriday account has been a community ran project since its creation which means everyone is welcome to join the fun and everyone is welcome to vote—VOTE! You know who you are. We appreciate each and every appearance you've made—we miss your votes. Please don't forget to return to the contenders post during the week and cast your vote—no self votes. This newly acquired partnership won't work without your participation. <— Repeat. We've achieved something substantial as a community, something we're excited about, it's gratifying when hard work is recognized.
To celebrate this achievement, I've reached out to as many past @foodfightfriday contestants I could think of in an effort to gather everyone around the table tonight—a reunion. On behalf of myself, @jlsplatts, @idig, and the entire @foodfightfriday family, thank you—welcome to the newly sponsored @foodfightfriday! The Coolest Kitchen On The Blockchain just got cooler. 🥶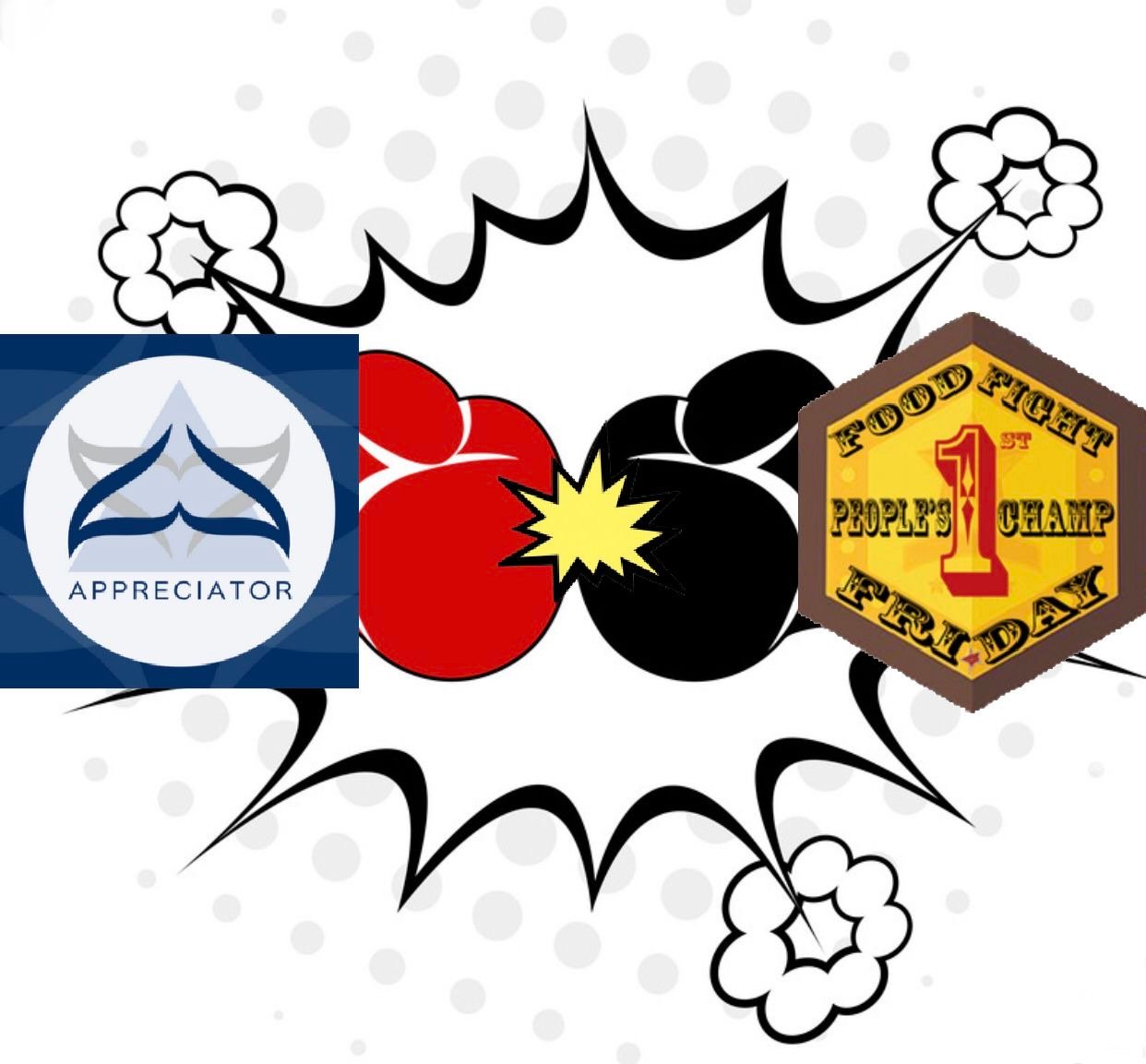 This contender's about wrapped up and I still haven't attached a food image. Oh well! @foodfightfriday is cool like that. We invite all of you chefs to get in on this, both trained and untrained to show off your skills, list your measurements or don't, we appreciate it when you do but it isn't required, just make sure it's food related. Post your cooking videos. Got a favorite cookbook you'd like to share? Share it with us. We welcome your restaurant reviews, pastries, ingredient discrepancies, tours around the farm, it's all food related, we invite all of you farmers and homesteaders and just plain old food eaters to make a mess with us—if it's "food related" it flies. Pretty simple.
There's a couple of rules you need to know, you might want to write these down, ready? Tag #fff. It would be cool if you made it your firs tag but it isn't necessary—rules are made to be broken. 🤔 I think that's it. Oh, wait! There's one more, this one's pretty technical—Friday, what today is, post your contenders on Friday and, last but not least, that vote thing I was telling you about, the part about please don't forget to come back during the week and cast your vote for me your favorite contender. It's that easy. Ok, just a few more sentences paragraphs and this contender's lights out!
Follow the @foodfightfriday curation trail and help support food related articles on the blockchain by visiting https://steemauto.com and searching foodfightfriday. Stop by our Discord server where every day is Friday. Before you leave Steemauto, make sure you follow the @appreciator curation trail, too, and support their 100% manual curation account dedicated to supporting undervalued content.
Same place next week, deal? Thanks for hangin out with me tonight and thanks again for all of your support—@foodfightfriday wouldn't be here without you. Enjoy the rest of your Friday, #steemit, and have an even better weekend.