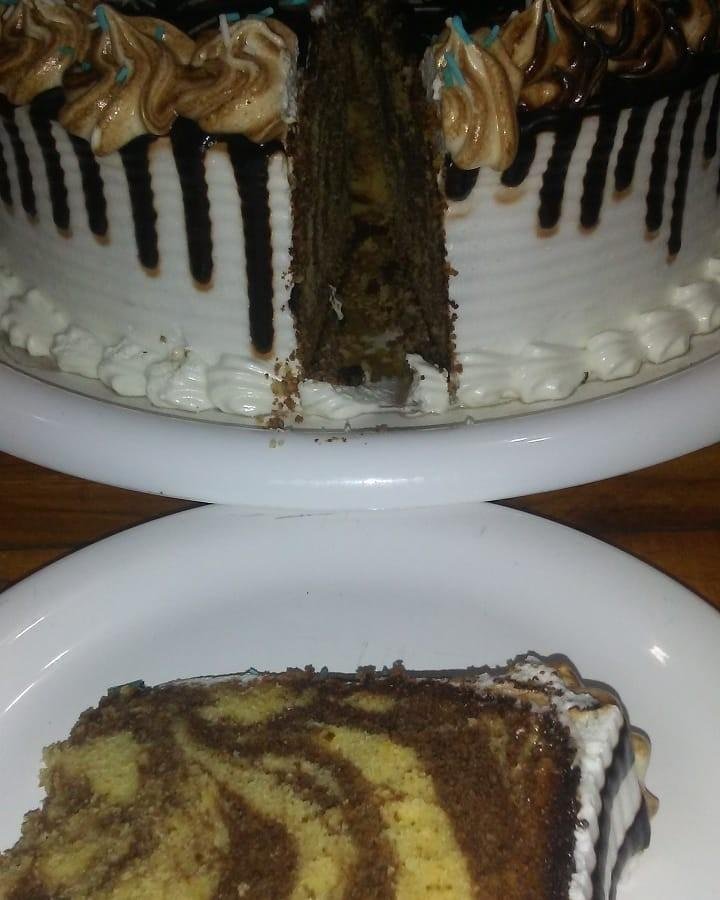 I made this marbled cake and decorated with meringue for my best friend's dad, they are my other family and that's why I made this cake with love and it was very tasty.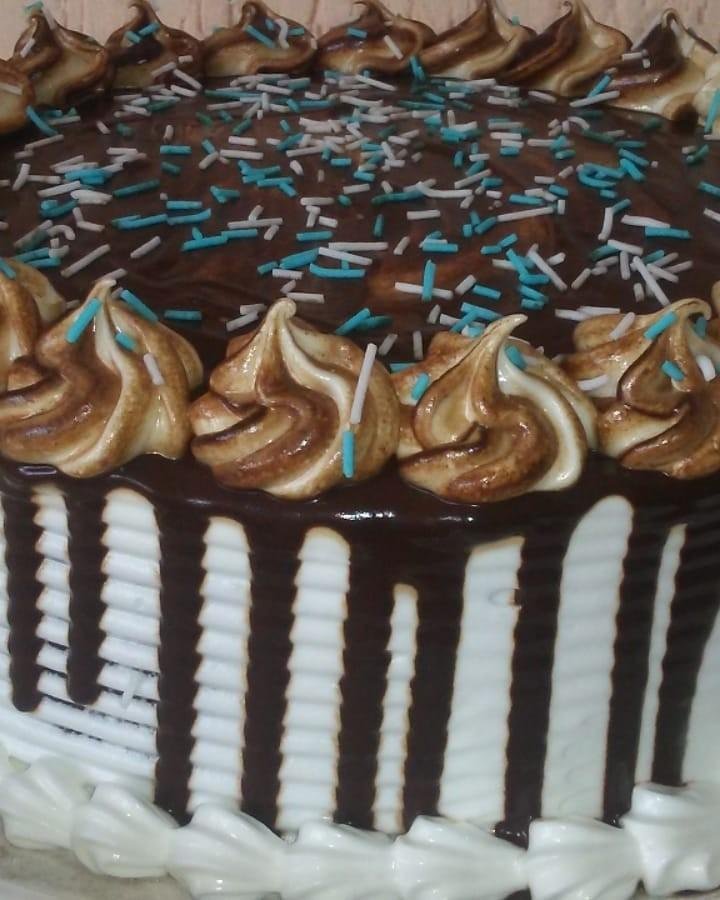 This is how the cake looked before cutting it. My friend's dad loved his cake.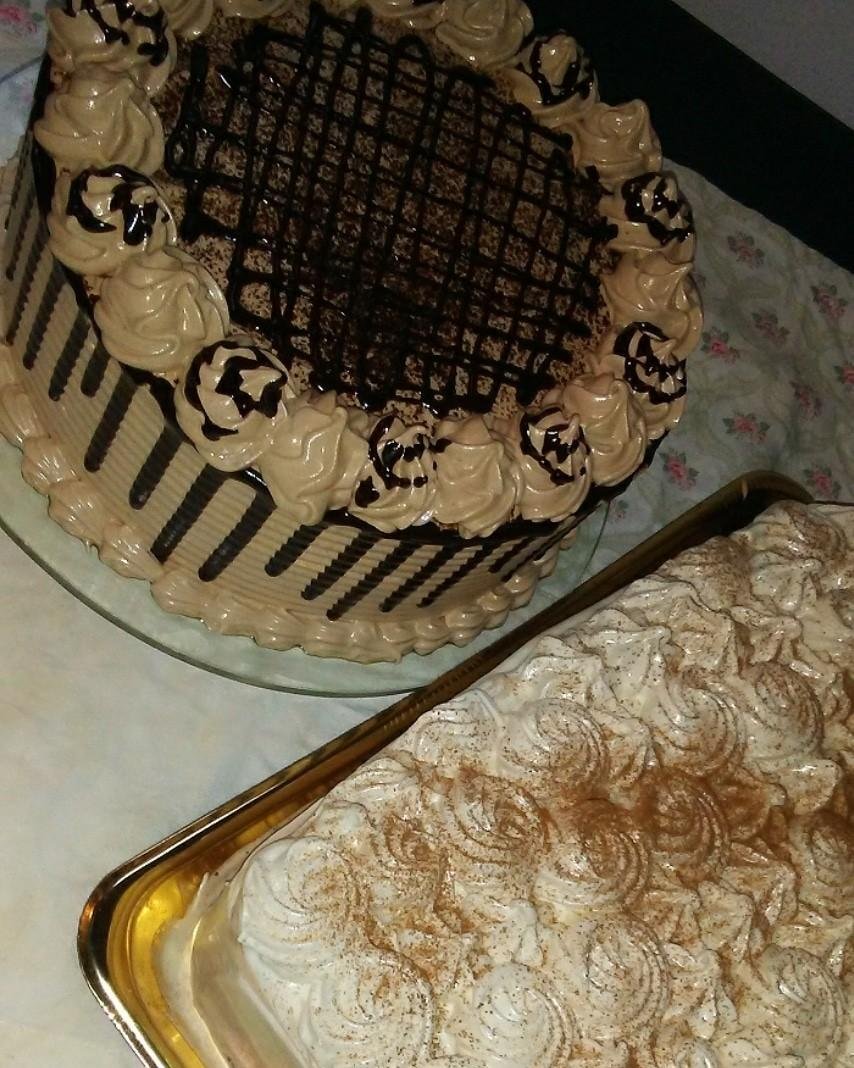 These last days I made marbled and three-milk cakes, although I have had certain problems and scams in my work that will not stop me from growing... And I am sure that I will have better times and many cake orders.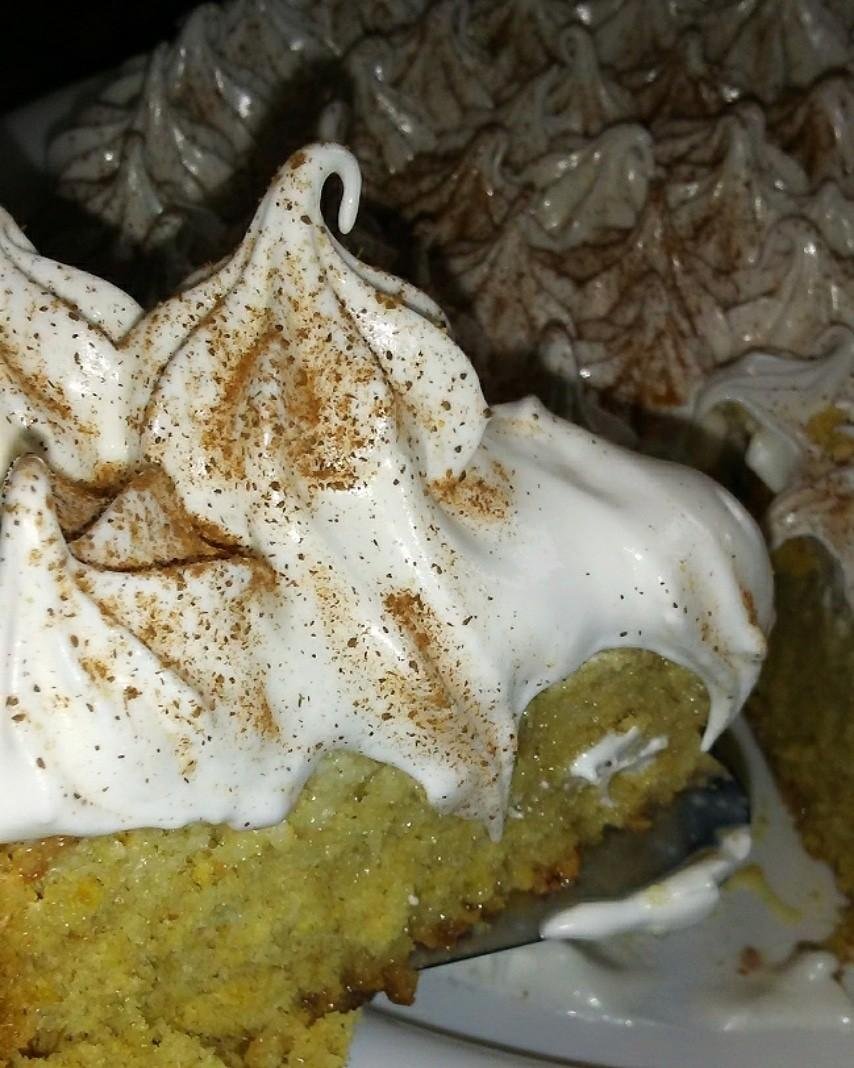 The three milks cake is delicious, with the taste of milk, sweet and a touch of rum. And the meringue with cinnamon, a delight... Have you eaten cake three milks?