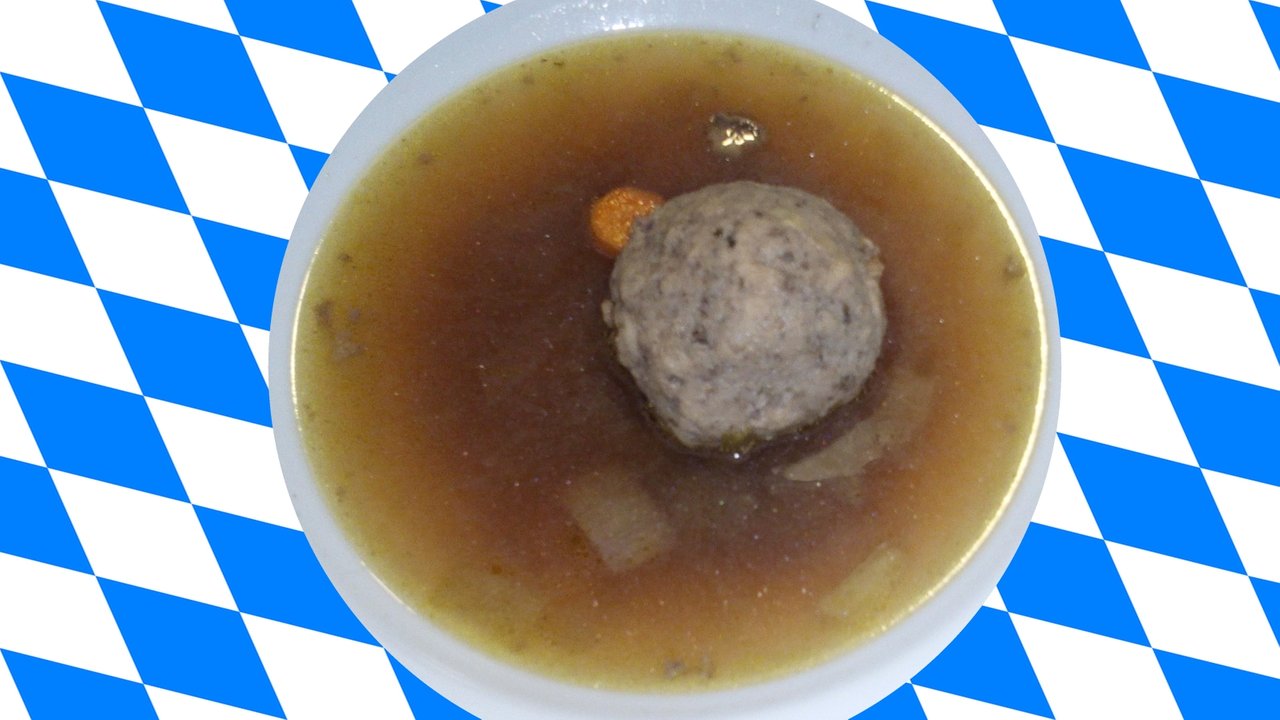 Hello dear connoisseurs,
today is the Food Fight Friday and I have chosen a very typical recipe of a traditional Bavarian meal for you. It certainly does not meet the taste of all #FFF readers, because today it is all about OFFAL. Remember the lovely gourmet & cannibalistic serial killer Hannibal Lecter. His person reached cult status in novels and movies, which is not least due to his surely unique food recipes. One of his most famous sentences was: I enjoyed his liver with some fava beans and an excellent chianti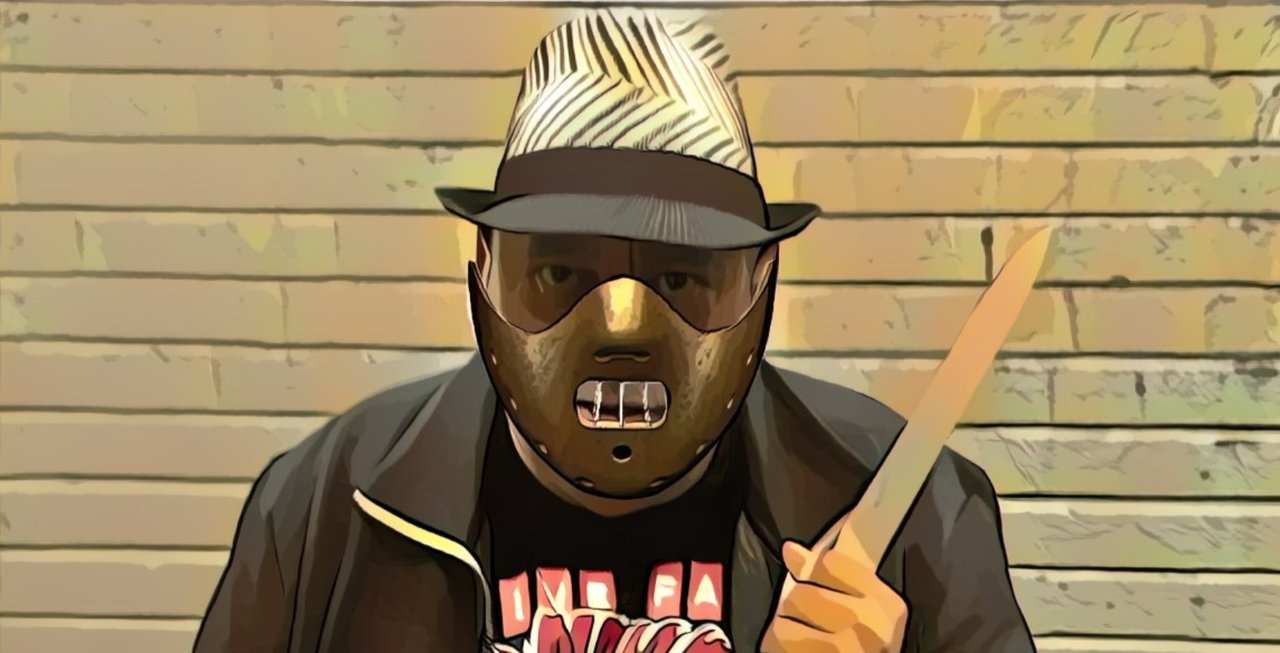 Of course, today I use beef liver as an exception and my Liver Dumpling Soup (Leberknödelsuppe) goes better with a cold beer than a red wine. What remains is the dirty mess you have to make with the liver. But see for yourself, it's a very simple recipe that you will surely succeed.
You have surely already heard that the Bavarians love their dumplings. Dumplings are usually made from potatoes, but there are also recipes made from rolls, pretzels, semolina and of course liver. The liver dumpling can be found on the menu of every Bavarian restaurant as a side dish in a soup. The liver dumplings taste really fantastic and are a cheap food to make.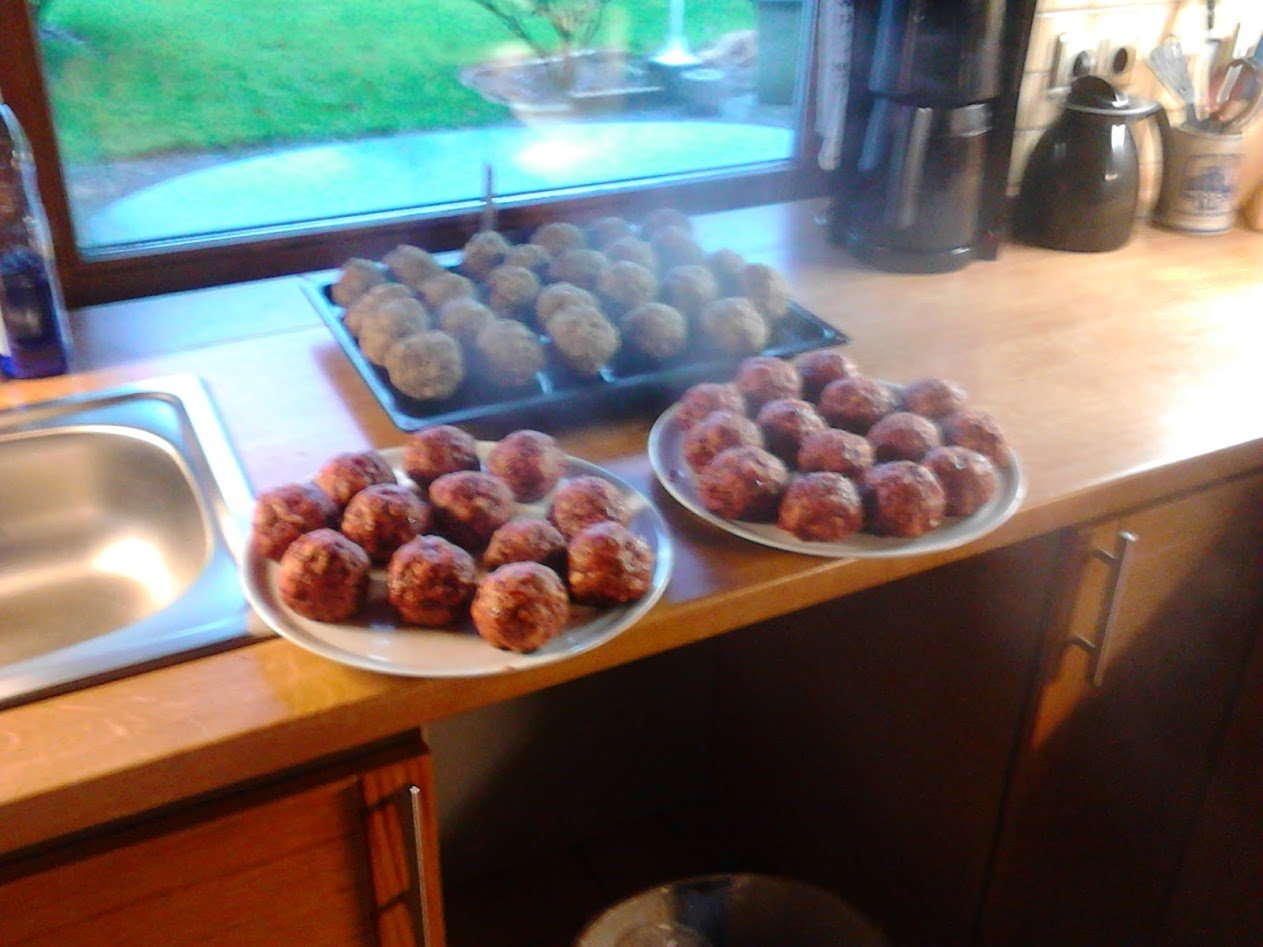 The dumplings can be frozen without any problems, they taste just as good after thawing as if they had just been made fresh. So if you decide to do this bloody job, make a stock of the liver dumplings for freezing right away. Friends and neighbours will also be happy to try the Liver Dumplings.

The first thing you need is beef liver from the butcher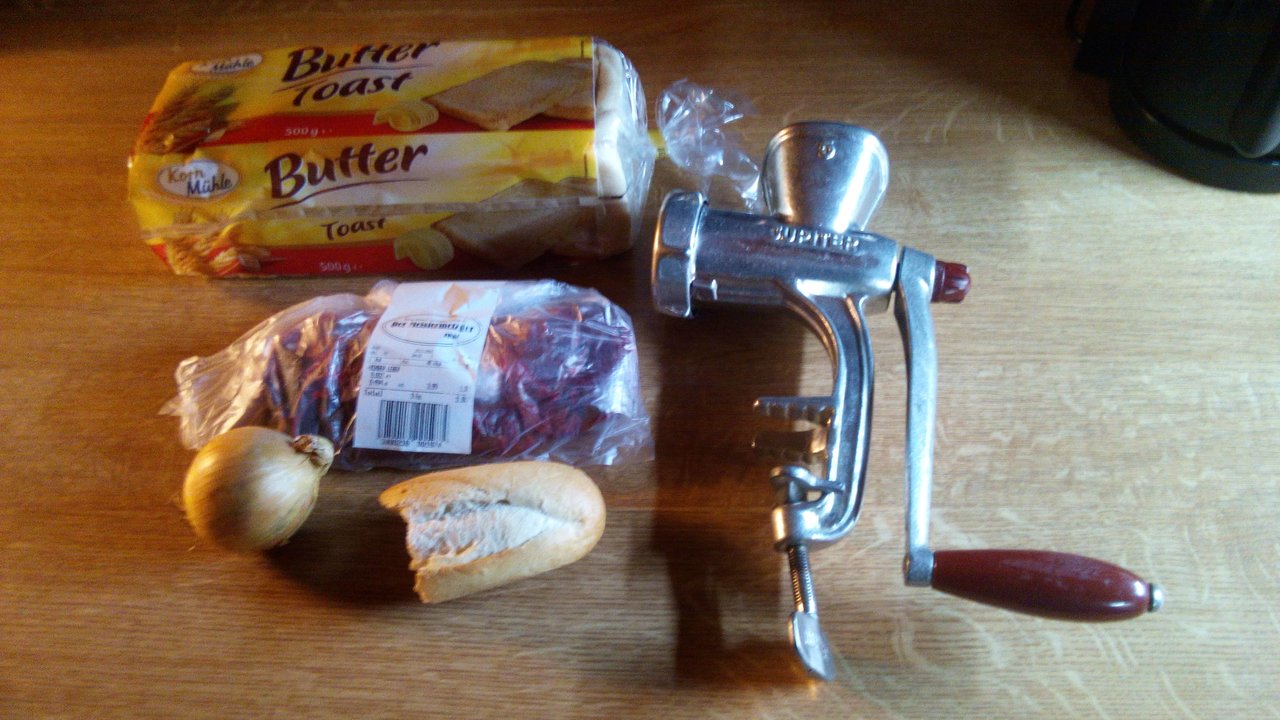 On the right you can see a meat grinder, with which I wanted to grind the liver to pulp, unfortunately this did not work. If you have a better grinder, you are welcome to try it. Of course you can also ask the butcher to turn the liver through his mincer. Most of the time I had no luck, because the butcher doesn't want to clean this mess in his mincer either.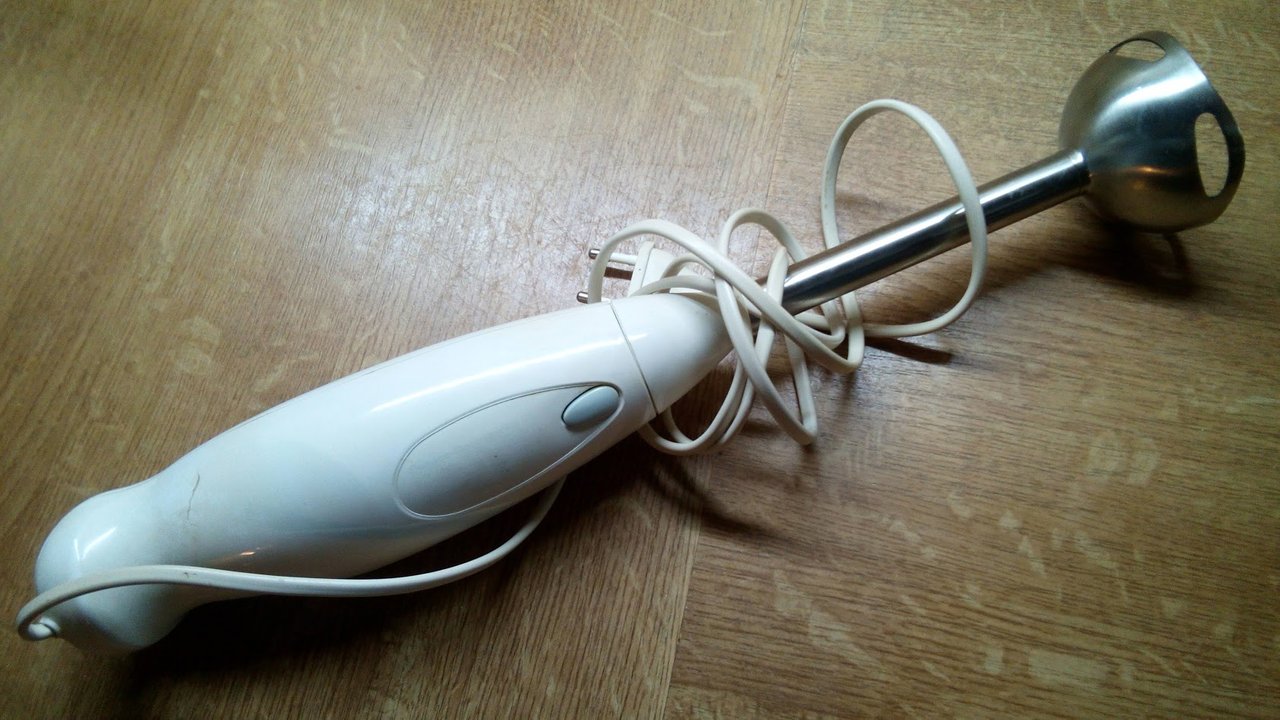 I then successfully used this blender. It is really fantastically suitable for it. If you work carefully with it, the blood doesn't splash on the walls and the kitchen stays reasonably clean. Of course you have to wash and clean all the bloodstained utensils. We remember Hannibal, he surely had to clean everything himself, too.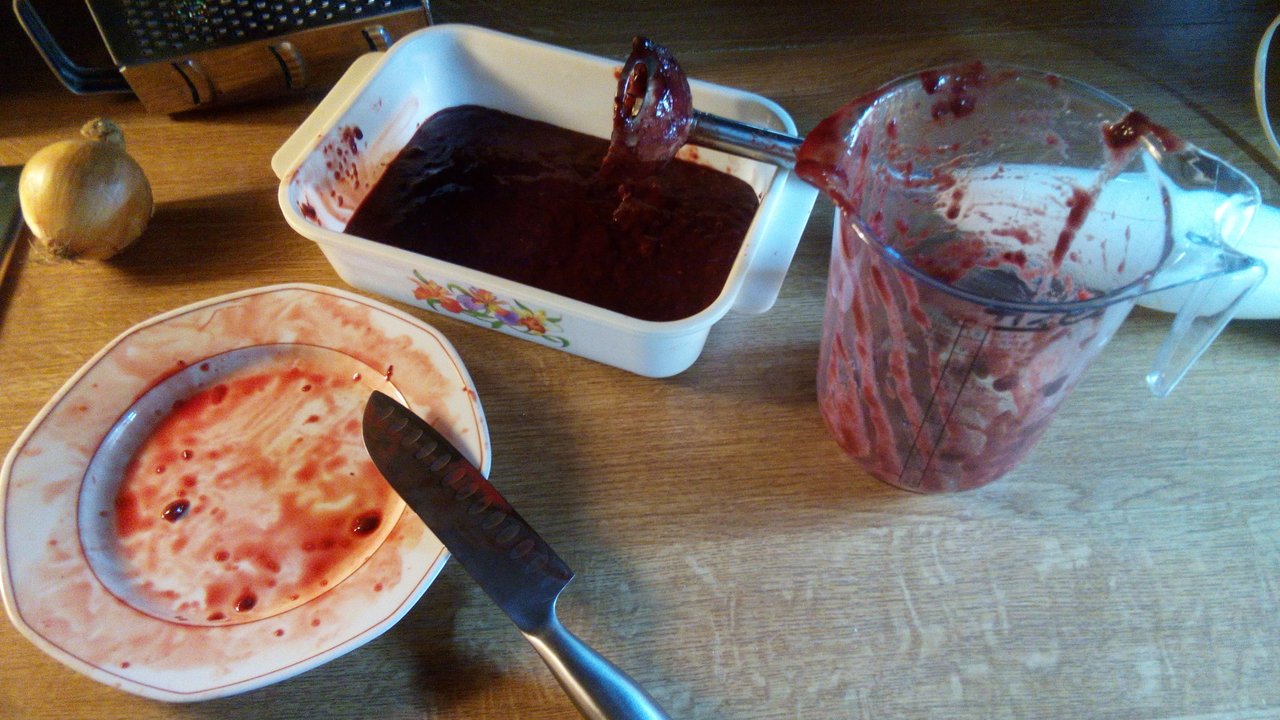 I was very satisfied with the result. The liver was crushed until there were no more pieces in the dark red mush. I admit that all this is not very tasty yet.

Now we come to the recipe for which you need the following: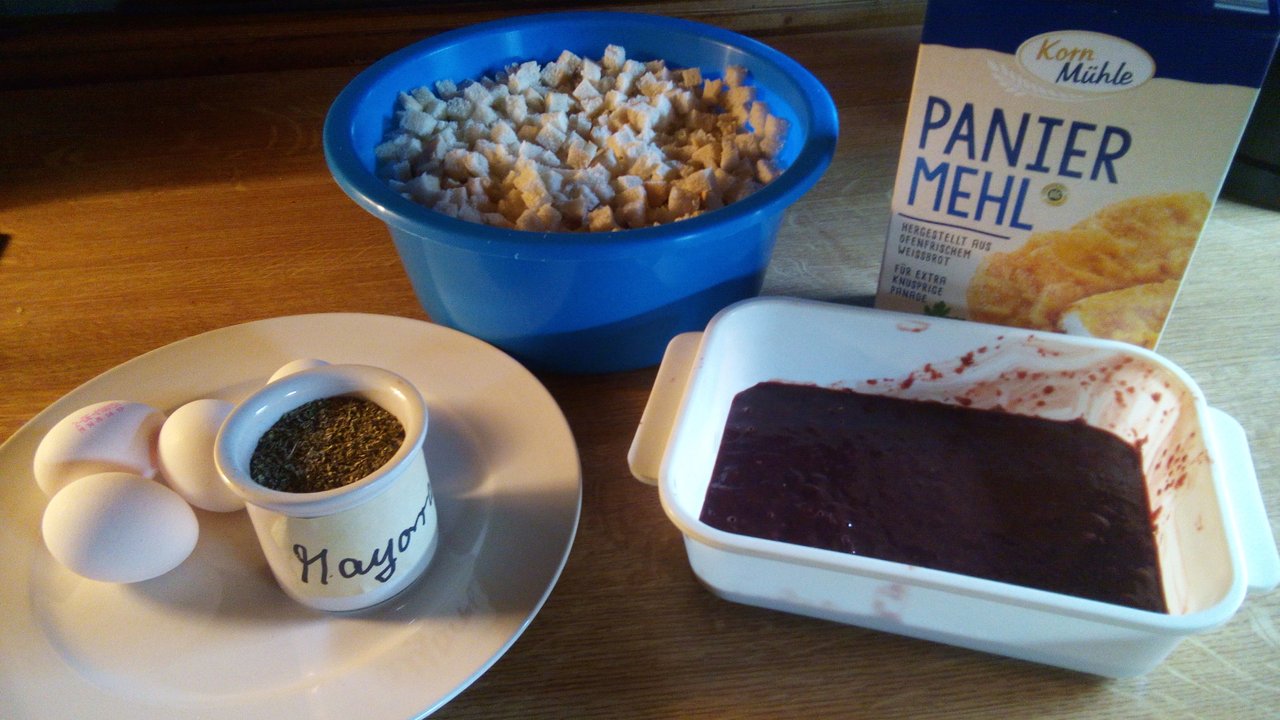 • 500 grams of beef liver crushed into pulp
• 500 g toast bread - old rolls are better
• approx. 300 g breadcrumbs
• 4 eggs
• 150 ml lukewarm water
• pinch of marjoram
• salt and pepper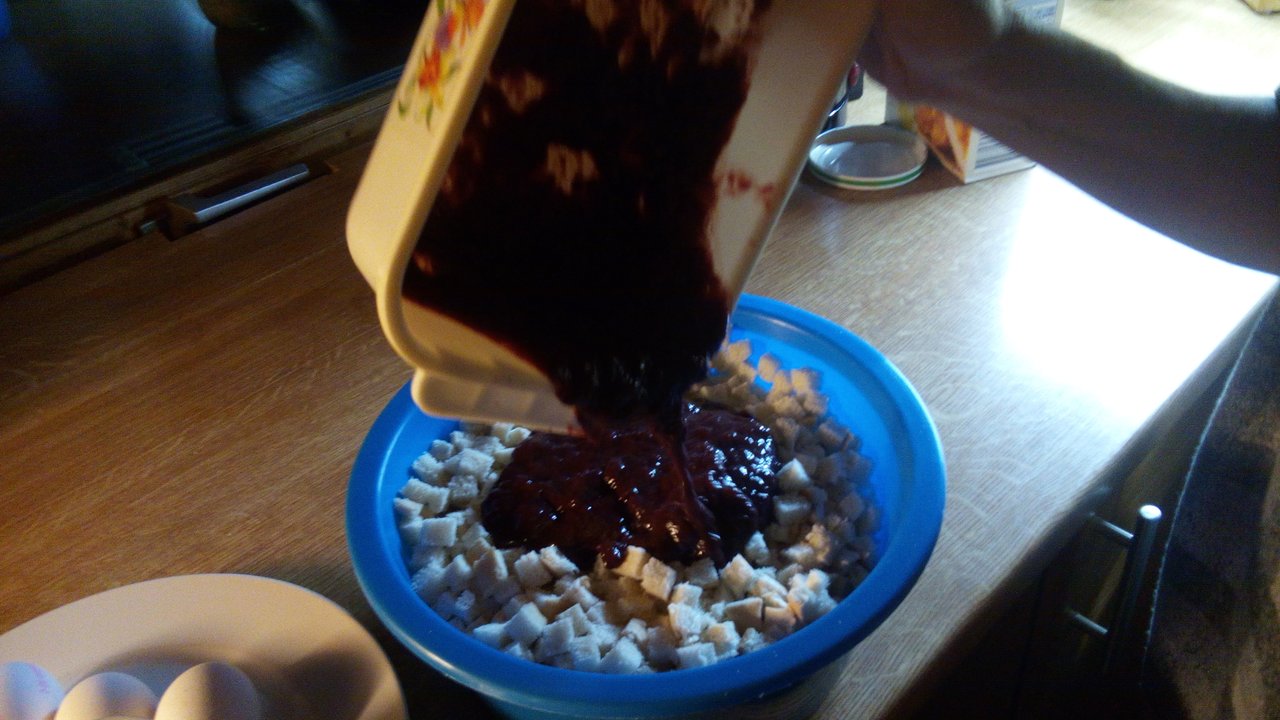 Cut the toast bread (even better are old rolls) into small cubes and put everything except the breadcrumbs in a bowl. Salt and pepper as you like, you can of course also try the porridge ... wuah.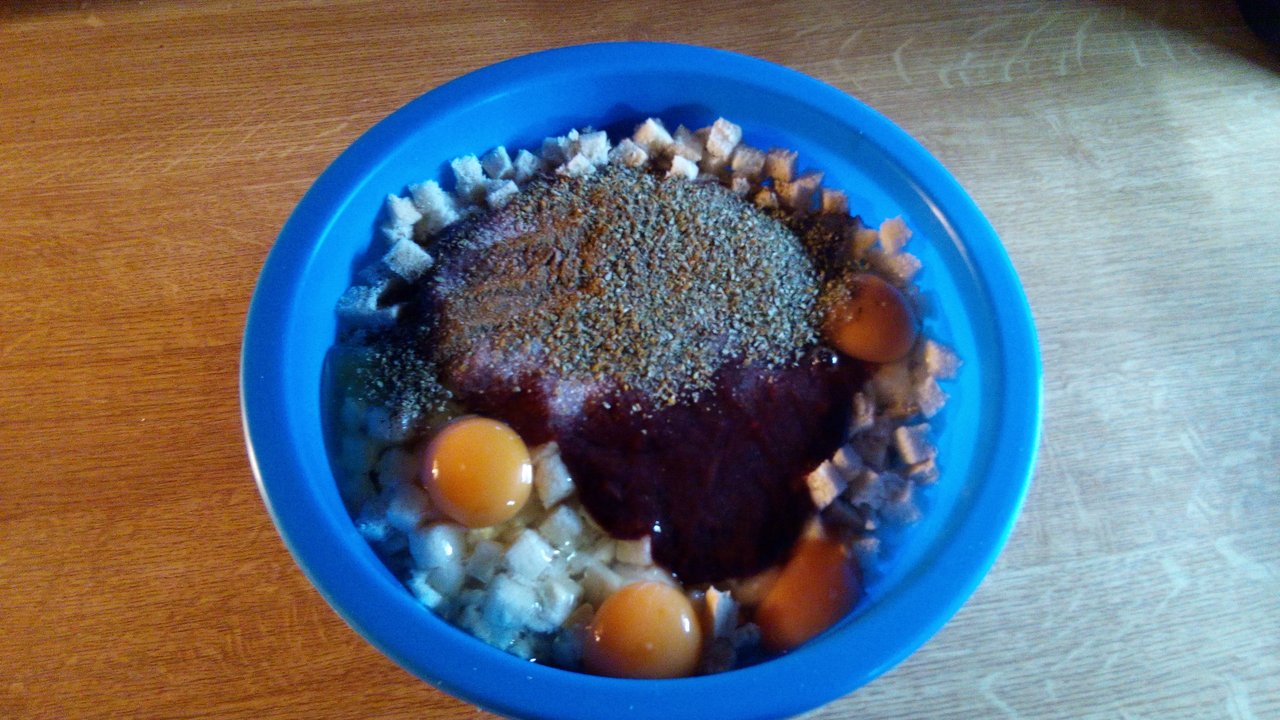 Knead well with your hands and add the breadcrumbs bit by bit. It should become a well formable dough.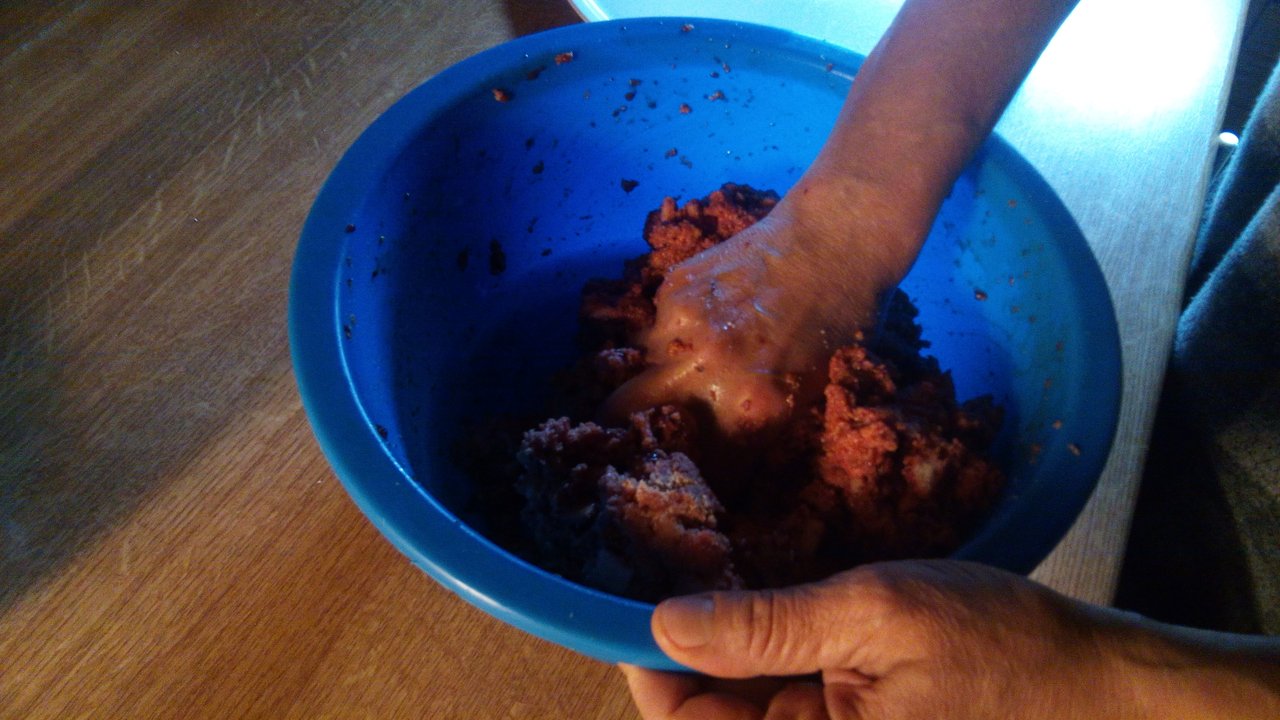 Now form the dough into a ball (dumpling). Do not make the dumplings too big, because they will gain volume when they are boiled in water.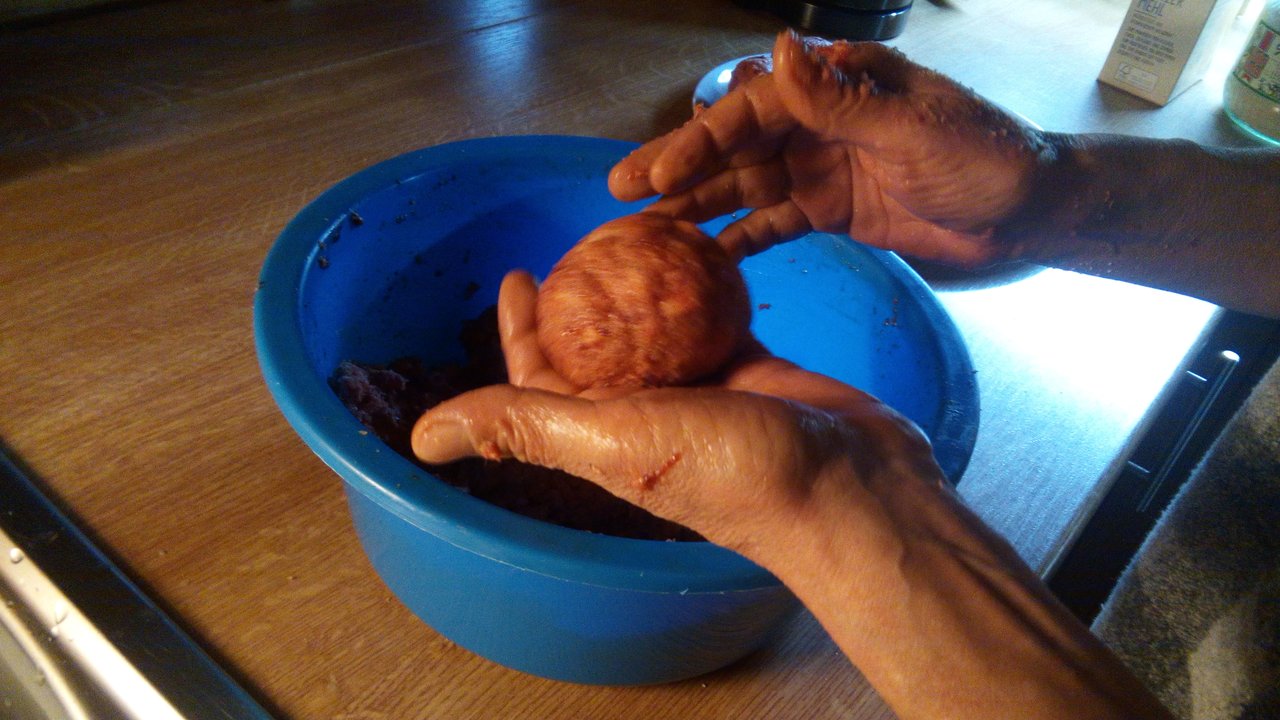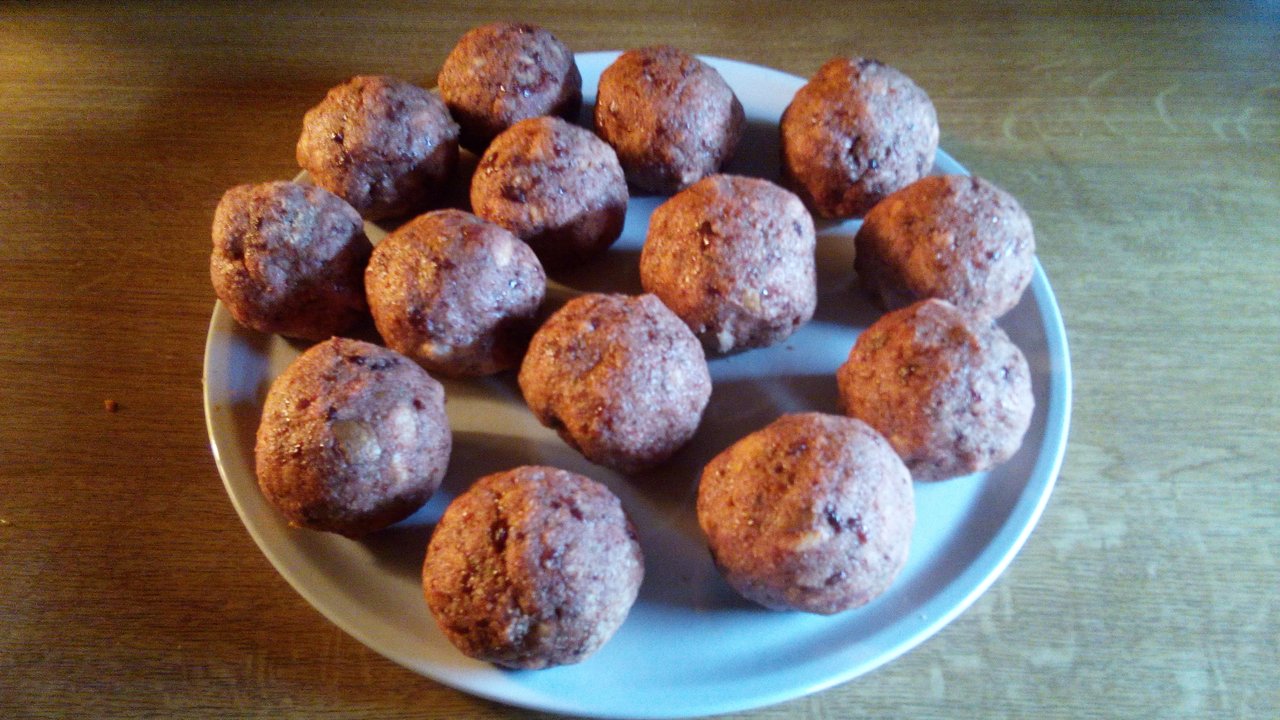 The dumplings should look like in the picture. Take a large saucepan and bring the water to boil. When the water boils, put the dumplings into the boiling water for 25 minutes. The dumplings should not be too close together, during boiling they will increase in volume.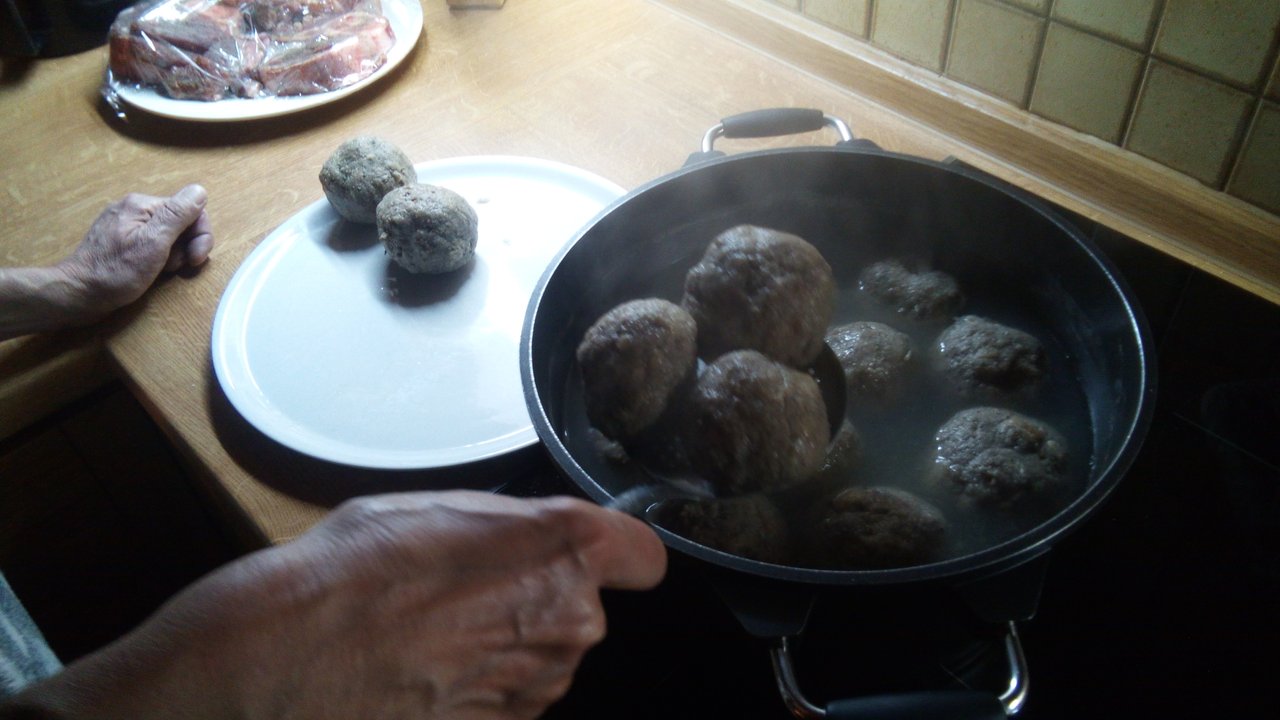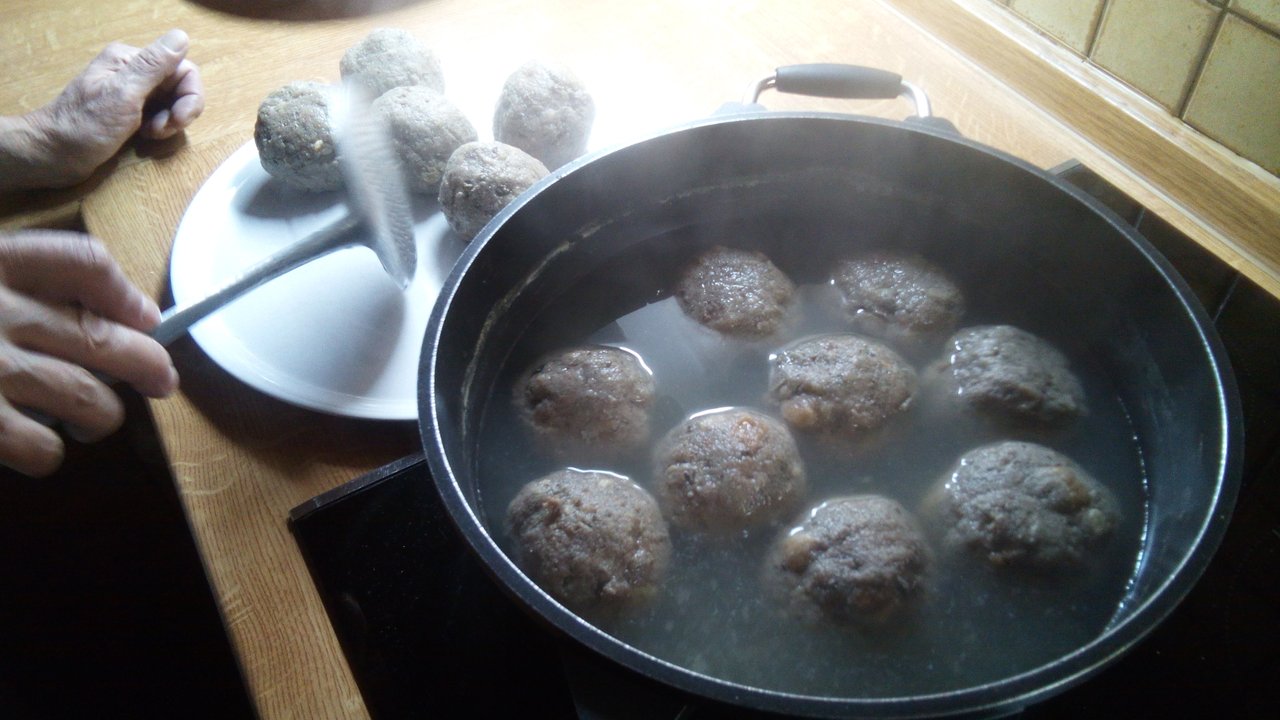 Then remove the dumplings from the water and let them cool down.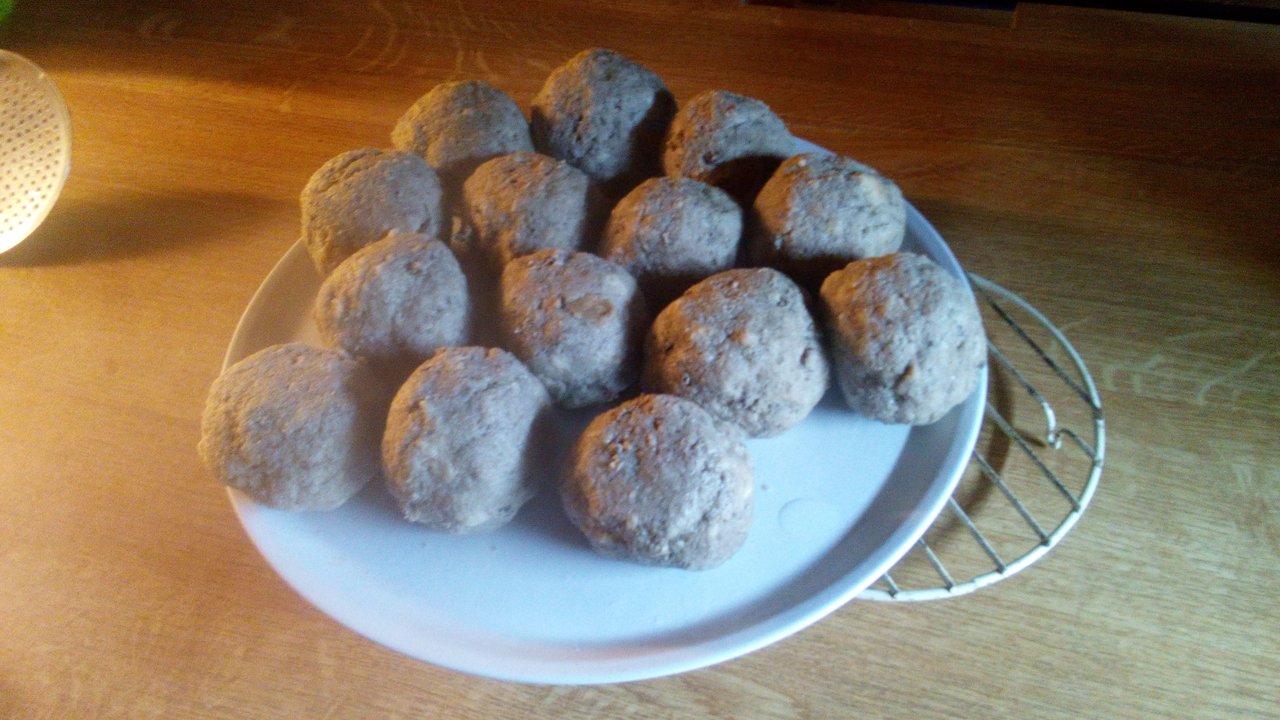 The fastest recipe for liver dumpling soup is the classic soup cube. Make a clear broth and let the dumplings simmer for about 10 minutes at low temperature.
Voilà - The classic Bavarian liver dumpling soup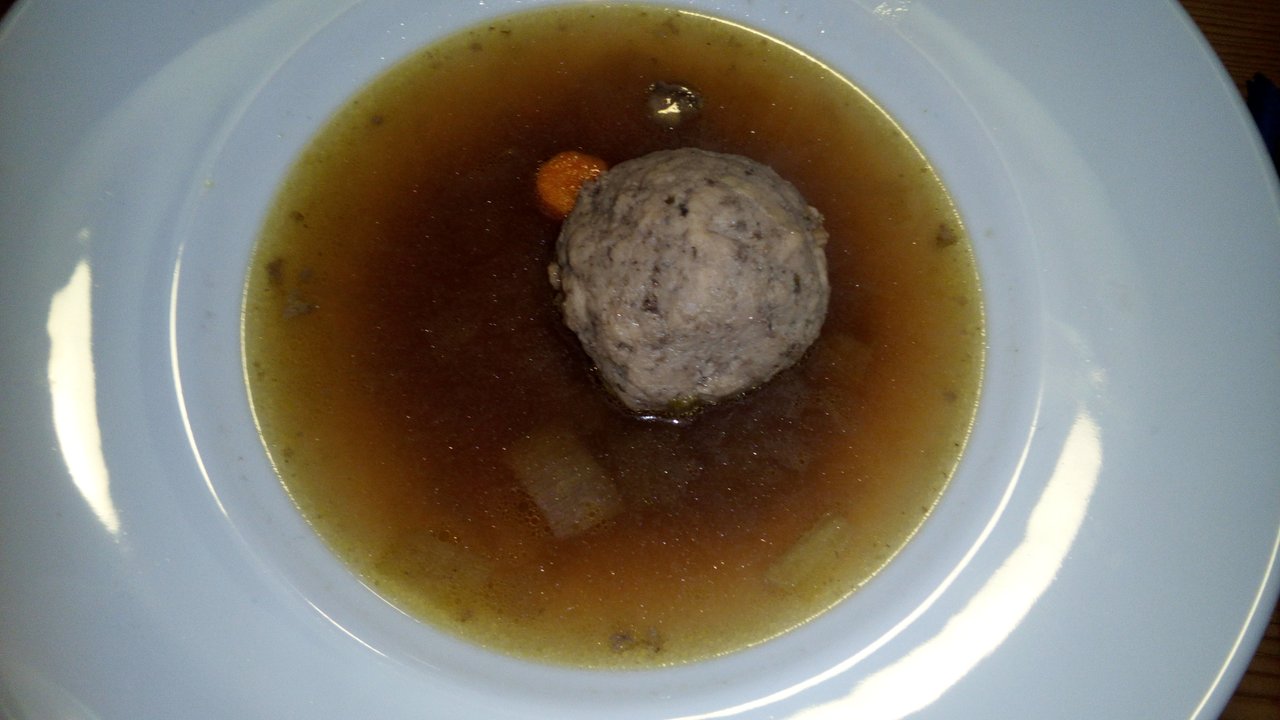 Homemade broth from soup meat and vegetables
Since I am a gourmet and carnivore, I always make my own broth.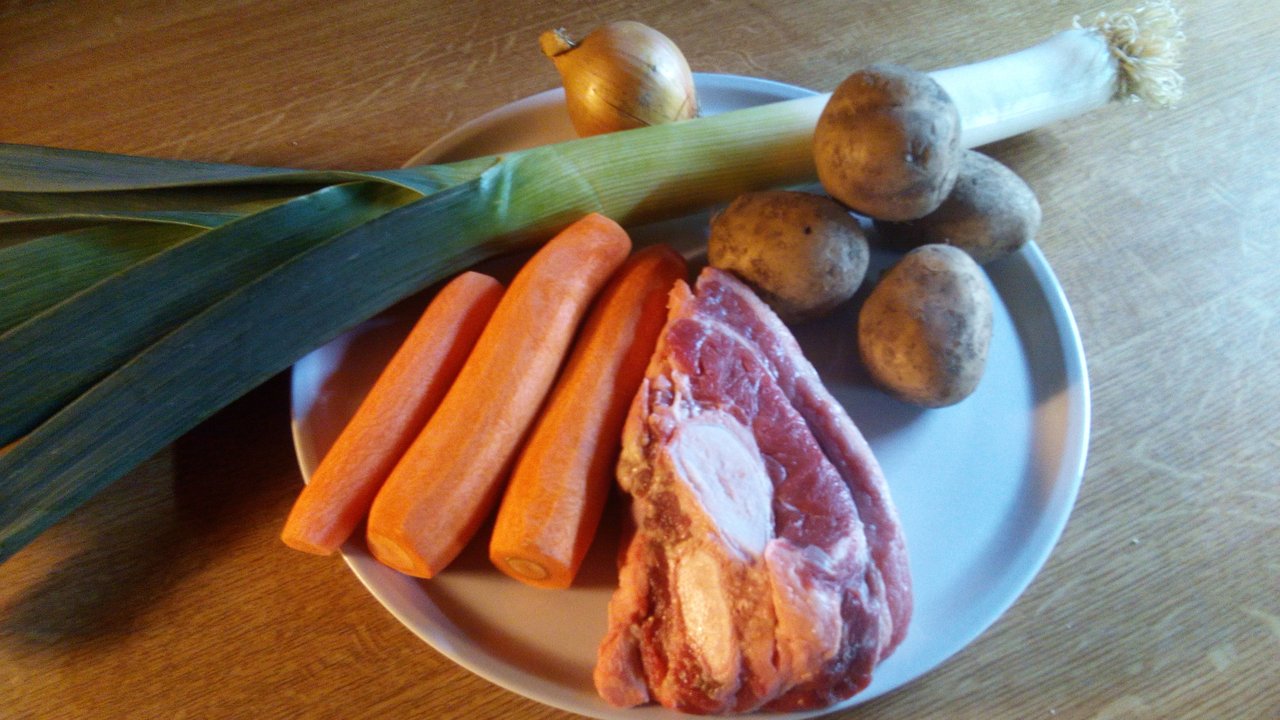 The seasoned soup meat is cooked for about 90 minutes, depending on the size. If you use lean meat, you can help a little with a cube of fat broth. When the meat is cooked sufficiently, add the chopped vegetables and let it cook for 20 minutes. The liver dumplings should then simmer in the pot for about 15 minutes before serving.
When they are served ready, they will look like this.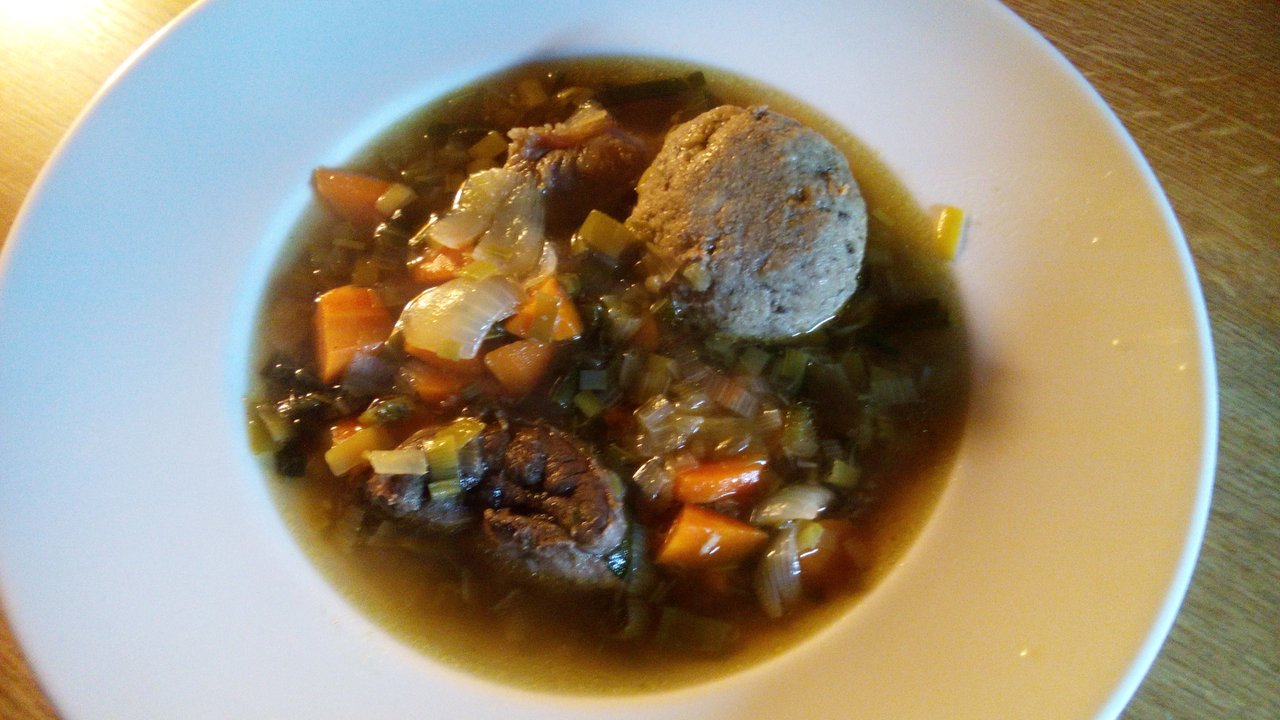 I hope I could stimulate the taste buds of some of them and get them to recook.

Here now my final words to this unique Food Fight Friday Contest to all who don't know it yet. The #FFF was brought to life by @foodfightfriday. Every friday under the day #fff is about the most beautiful occupation the food. Be inspired by cooks from all over the world and take part yourself. There are no bad cooks, only bad food. Make #FFF the biggest weekly happening for the taste buds.
See you next #FFF and have a nice weekend.