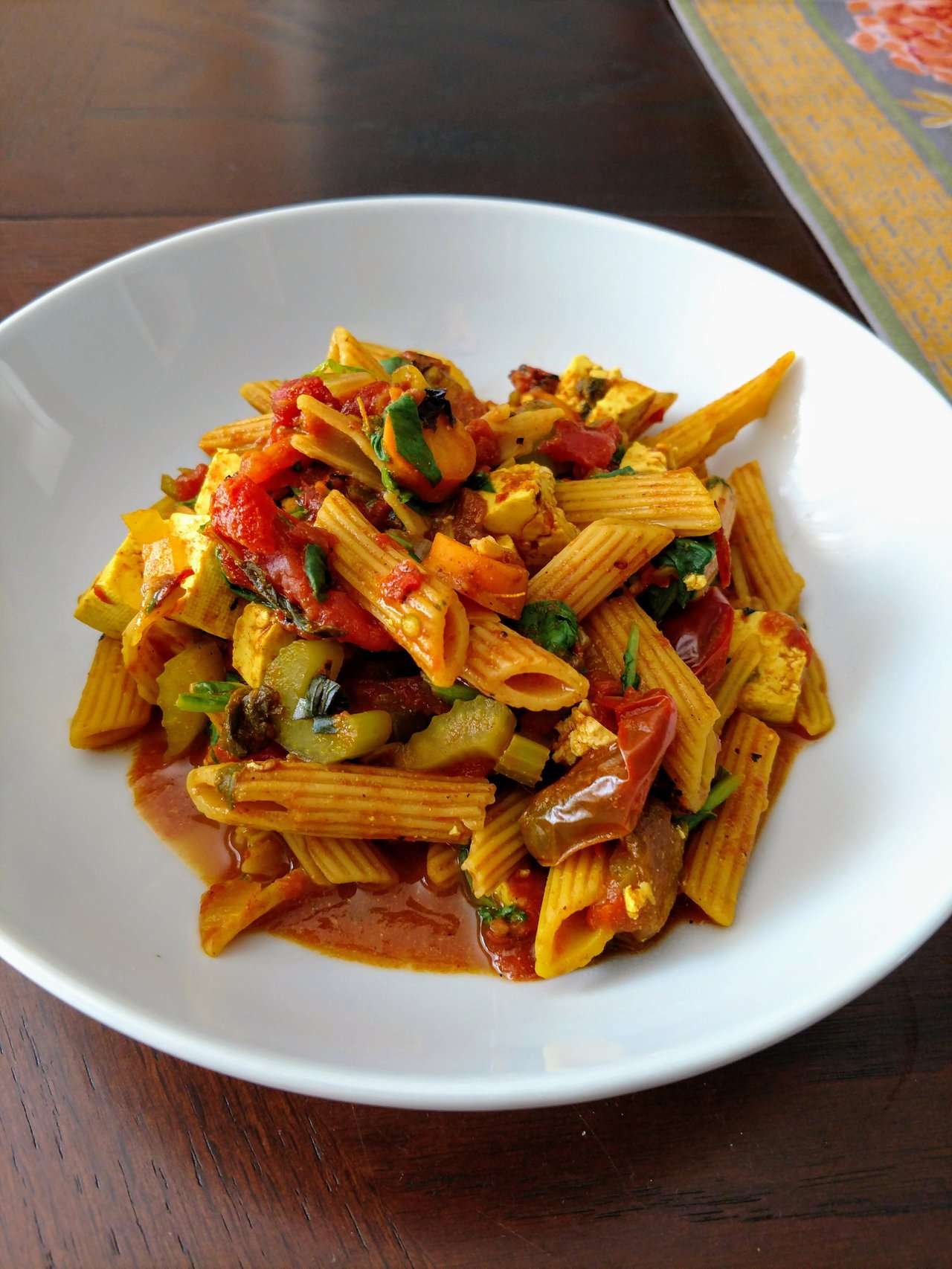 Happy Friday friends! I've swapped one niece for another (albeit fuzzier one) this week, so I have found myself with a bit of extra time this afternoon between walks to actually pop in for a little @foodfightfriday fun. Though in keeping with my new self-imposed computer time limits, let's see how fast I can bust this tasty post out!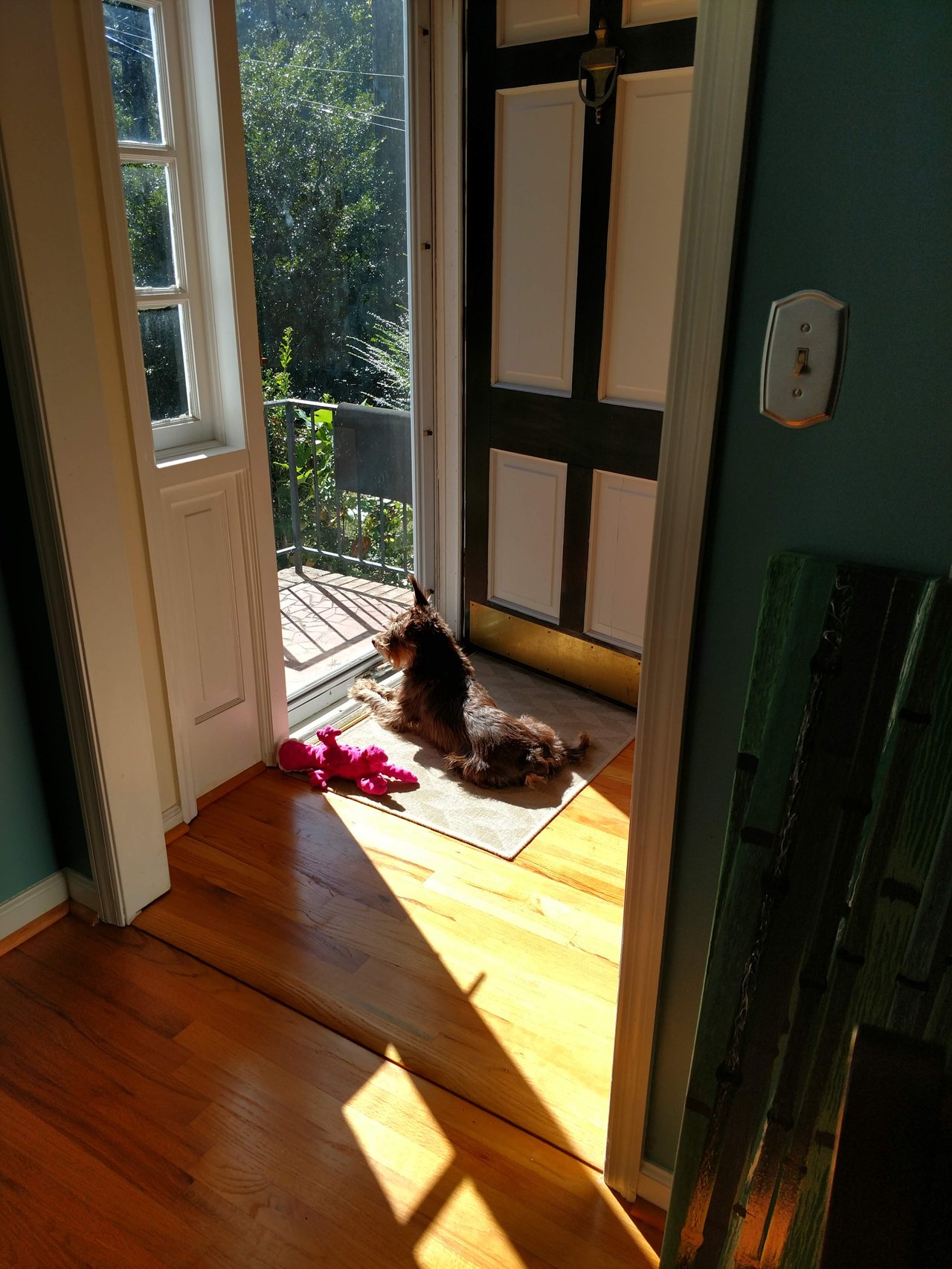 As I always say, no matter how busy life gets, there's always going to be home-cooked food coming out of my kitchen. I may take the easy route with some healthier packaged snacks in a pinch, but I've got too many easy meals in my arsenal to skimp on the good stuff for the main attractions of the day. If I were as smooth as my pal @dandays, I could have probably come up with a better title to my post, but it's the end of the week and I've got plenty of humor left for the weekend, but perhaps not as much sharpness to my wit.
Anyway, this post might be short(ish) on words, but it won't be short on flavor. I've got another one of those roundups full of delicious bowls of goodness for you to find at least something that strikes your fancy. I'll start off with my cover photo and perpetual crowd-pleaser--pasta!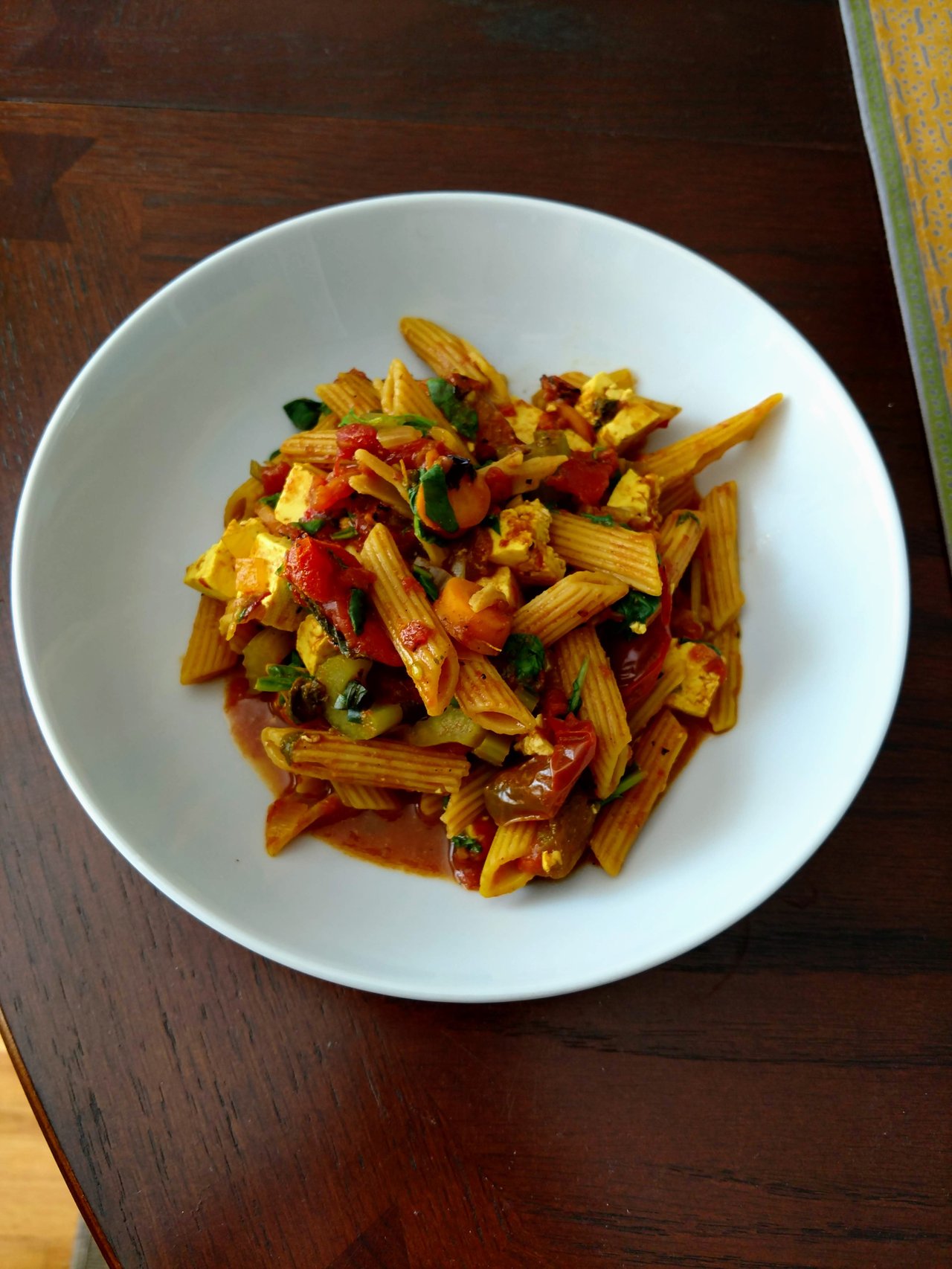 Yep, if you haven't noticed I'm quite fond of the legume-based pasta. I think my last #fff contender was a pesto pasta, so why not go with a red sauce this week? This pasta was another variation made solely out of lentils, and my sauce was a pretty simple mixture of tomatoes, celery, onion, carrots and a whole host of herbs and spices from the cabinet and the garden. Speaking of the garden, I also tossed in a few of the hot peppers for some heat and some of the last of the cherry tomatoes we are still pulling off before the plants die off for the season. My basil is still going strong, but I also added some turmeric for a little twist to the sauce. A serving of tofu tossed in makes this bowl a plant-based protein powerhouse!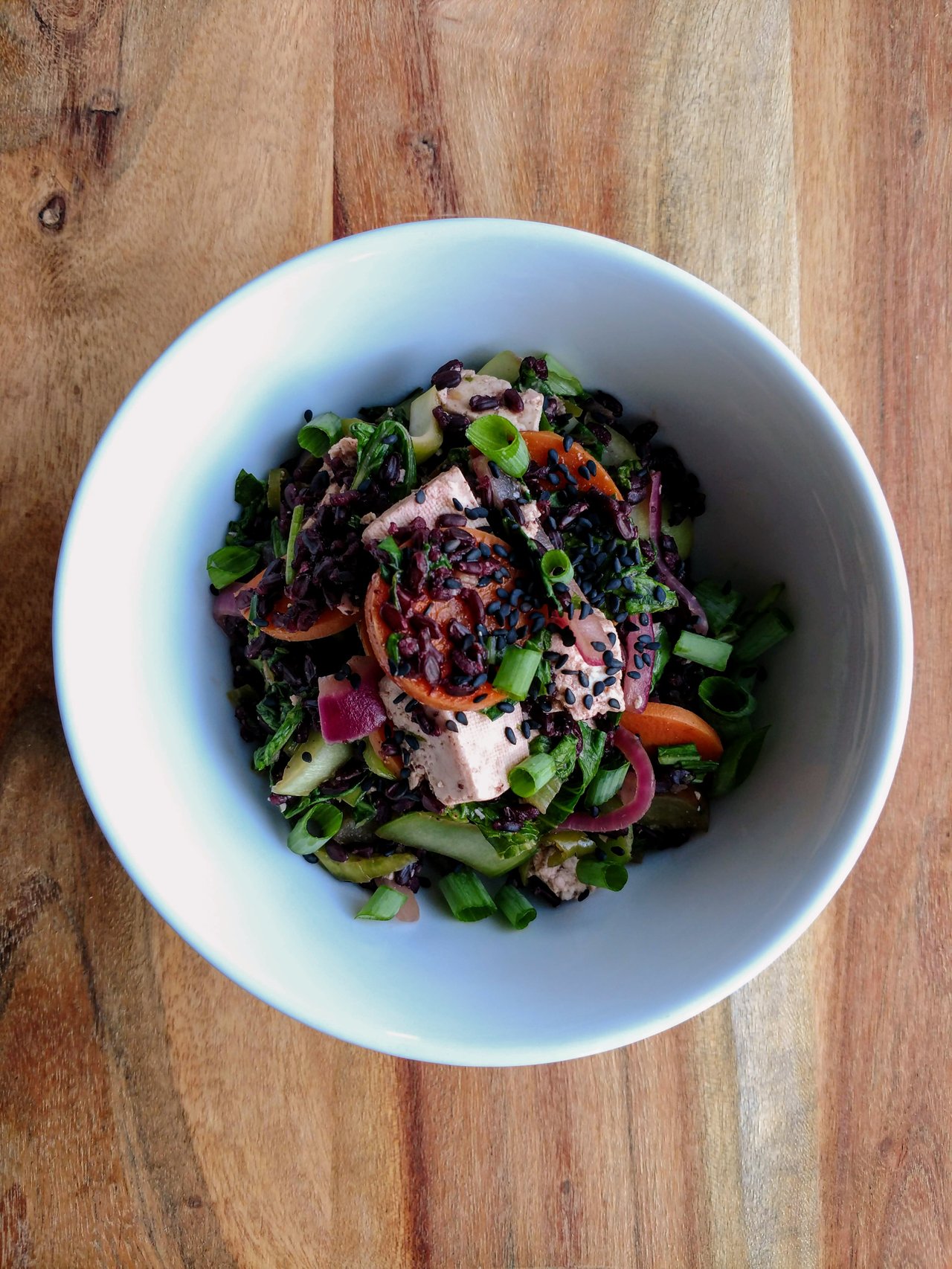 Stir fry is another one of those staples that I can whip up in under 30 minutes when I'm short on time or just need to finish off the last of the veggie haul from the week. Though I always am a bit torn calling it that since I don't really "fry" anything, haha. More like "stir saute" perhaps, but who really cares what you call it as long as it is nourishing and delicious. I finally got my hands back on some black rice (a favorite of my pal @riverflows), so that was the base last week when I cooked up an assortment of veggies from the farmers market and tofu. I pretty much always keep sprouted firm tofu and/or tempeh in the refrigerator for these types of meals. It's a super convenient source of vegan protein. I know some folks are allergic to soy and can't consume it, but I find my body tends to crave it when I haven't had it in a while so I listen and heed it's call. Though I do stay away from the highly processed stuff. No soy lecithin or soy protein isolate for this gal!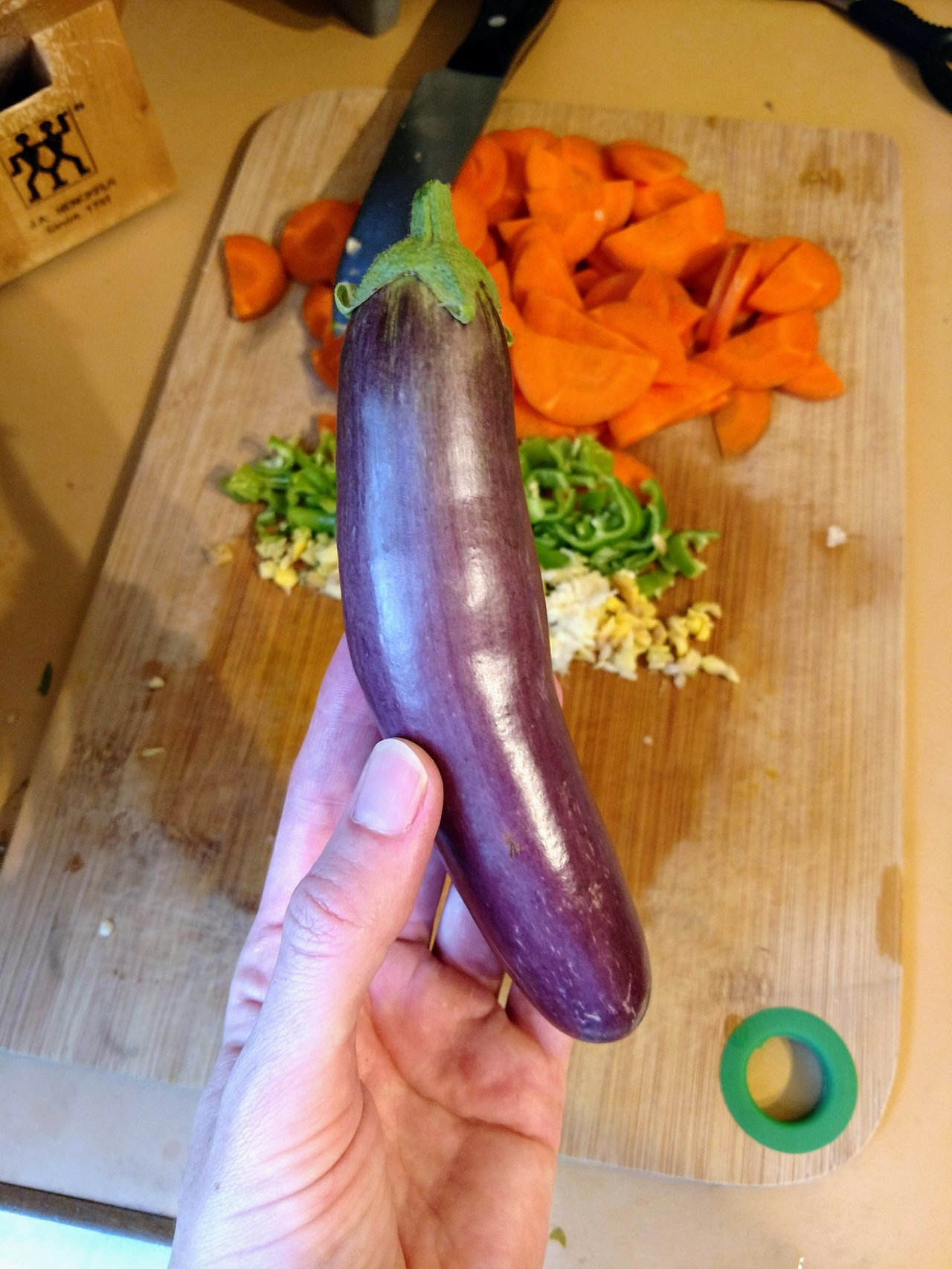 We also had a few late season eggplants, one of which I tossed in this mix! There are a few more growing, but I'm not sure if they'll survive the cooler weather that's finally making its way here. We'll see I suppose!

With all of the greens popping back up at the farmers market and herbs going strong in the garden, pesto has also been featuring very heavily on my menu. Toss a bunch in the food processor with some tahini and seeds (love pepitas or sunflower seeds, or walnuts, too!), lemon, garlic, and perhaps some nooch and you've got the perfect addition to many meals. It's a great way to get greens in EVERYWHERE in your meals.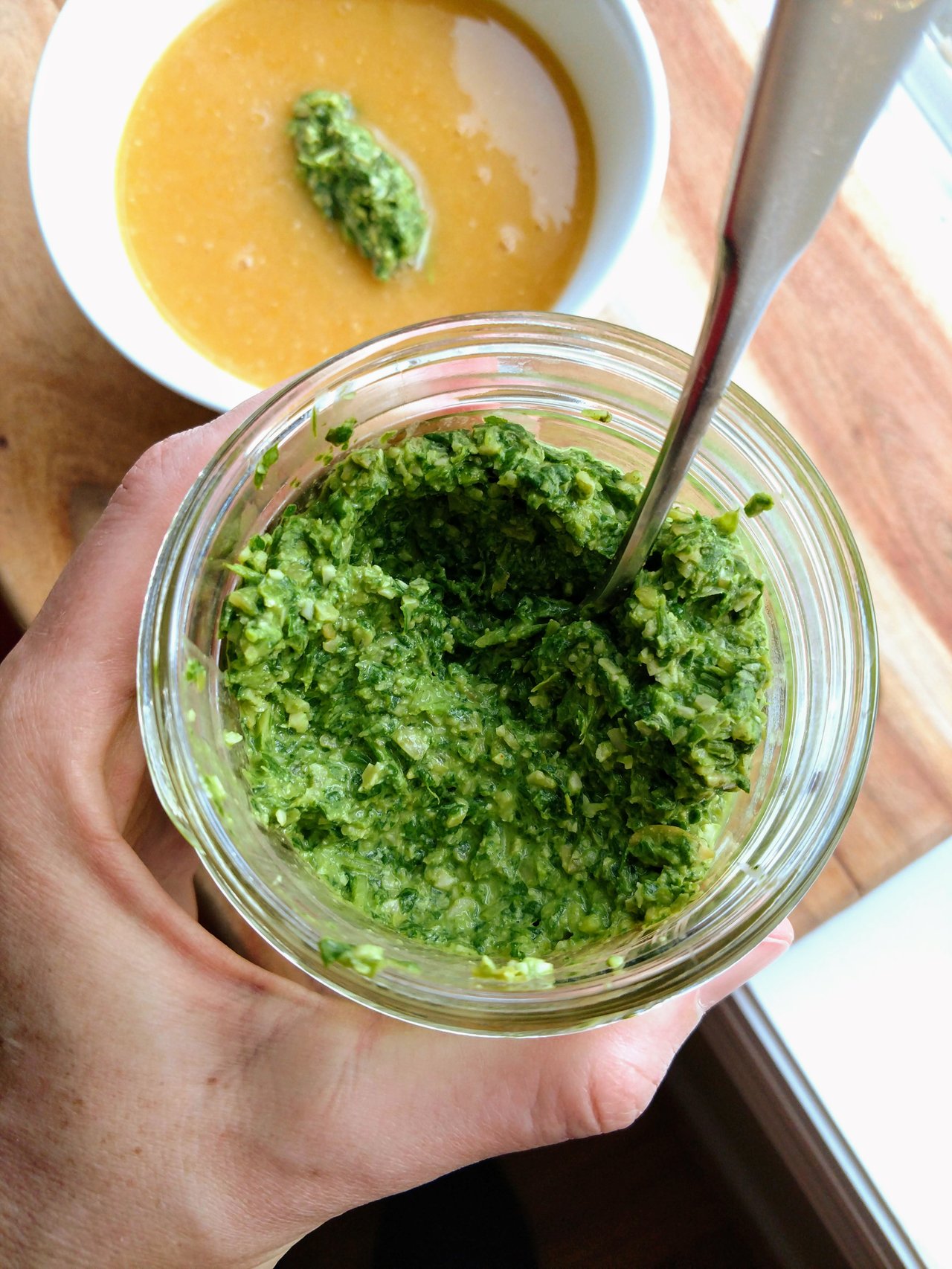 Last week included a simple butternut bisque made with squash from the garden and the lovely Hakurei turnips from the market. The pesto on top utilized the turnip greens and spicy garden cress. I'm so happy to finally have soup weather here to stay for a while.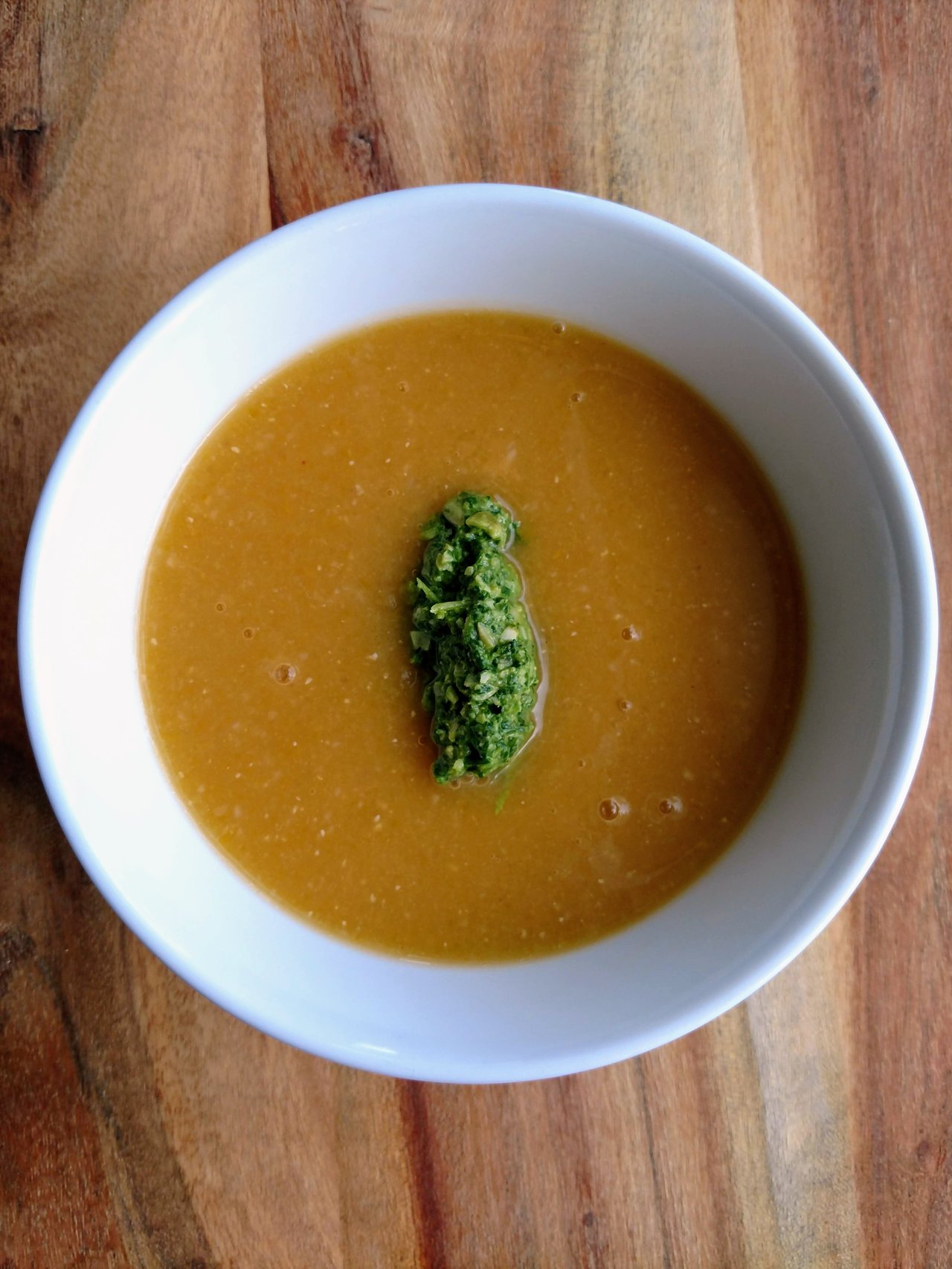 Root veggies are also my jam, so another round of lunches included a different pesto and roasted beets and sweet potatoes. There's still some pinkeye beans to be had, though this might have been some of the last of the fresh ones for the year. I've very much enjoyed all of the fresh beans, but will also be happy to switch back to some of my dried staples like chickpeas, black beans, and all the lentils around.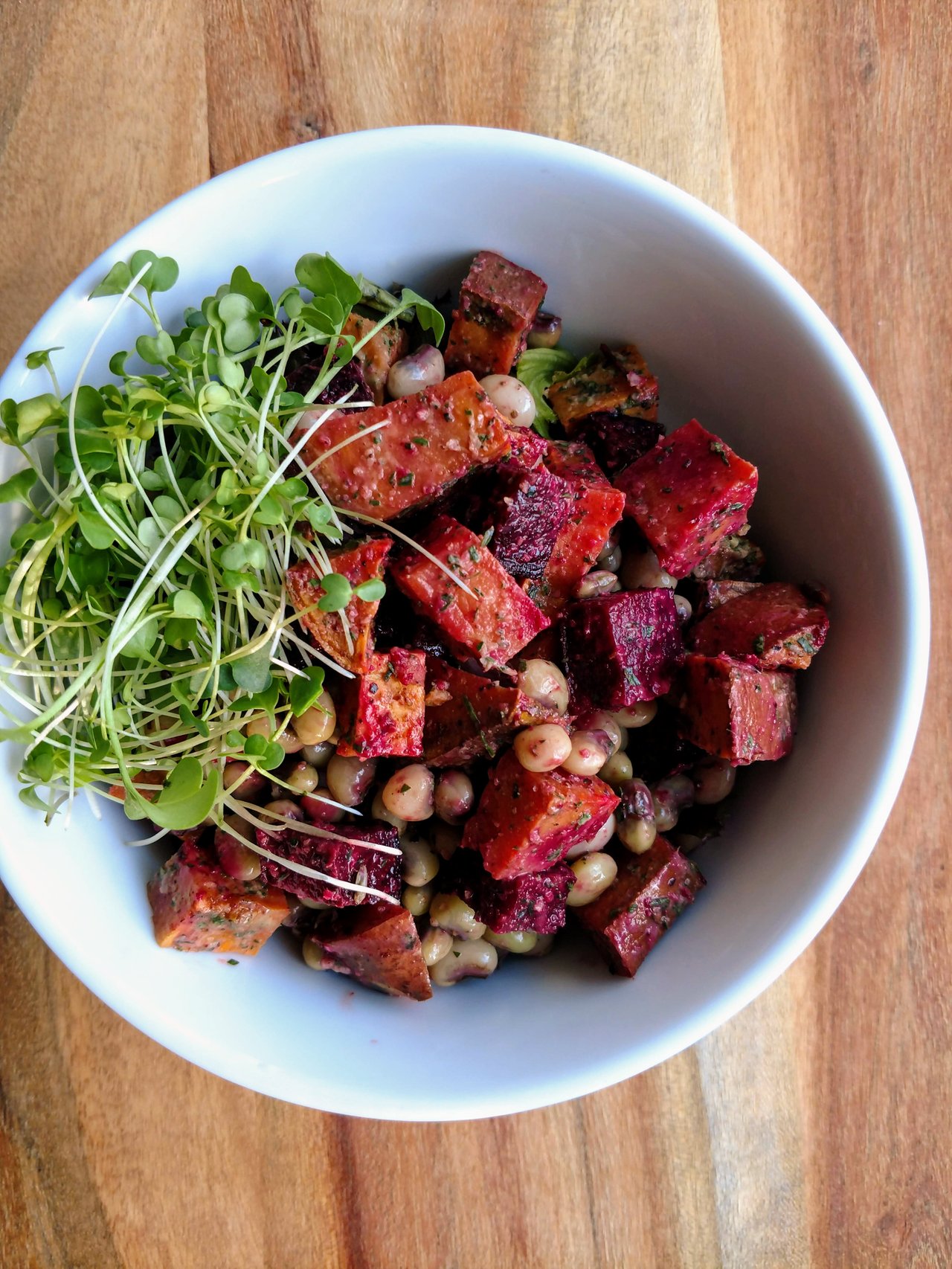 Not to be outdone, @dksart put together a delicious homemade pizza last weekend when we had friends in town. I made the pesto for the sauce, but he put together the dough and chopped up all the yummy veggie toppings. Sorry, we gobbled up the final product before I got a picture when it was done.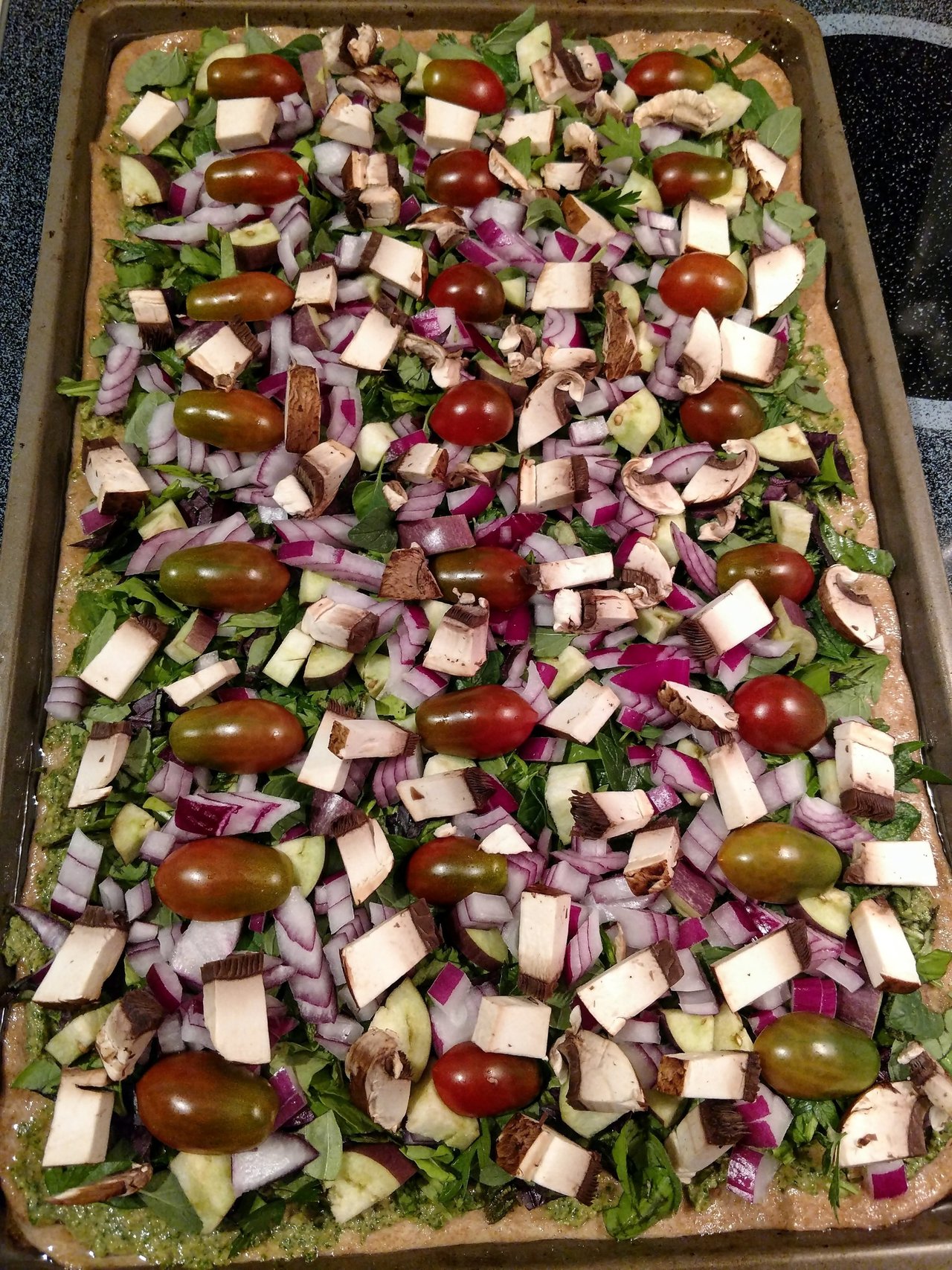 Of course nothing beats soup for the title of "Cheapest & Easiest" (because you can actually say that about food and not be offensive). This week was pretty mad trying to get a lot of things accomplished after a busy weekend, so a huge pot of broccoli and sweet potato soup lasted all week for quick and hearty lunches!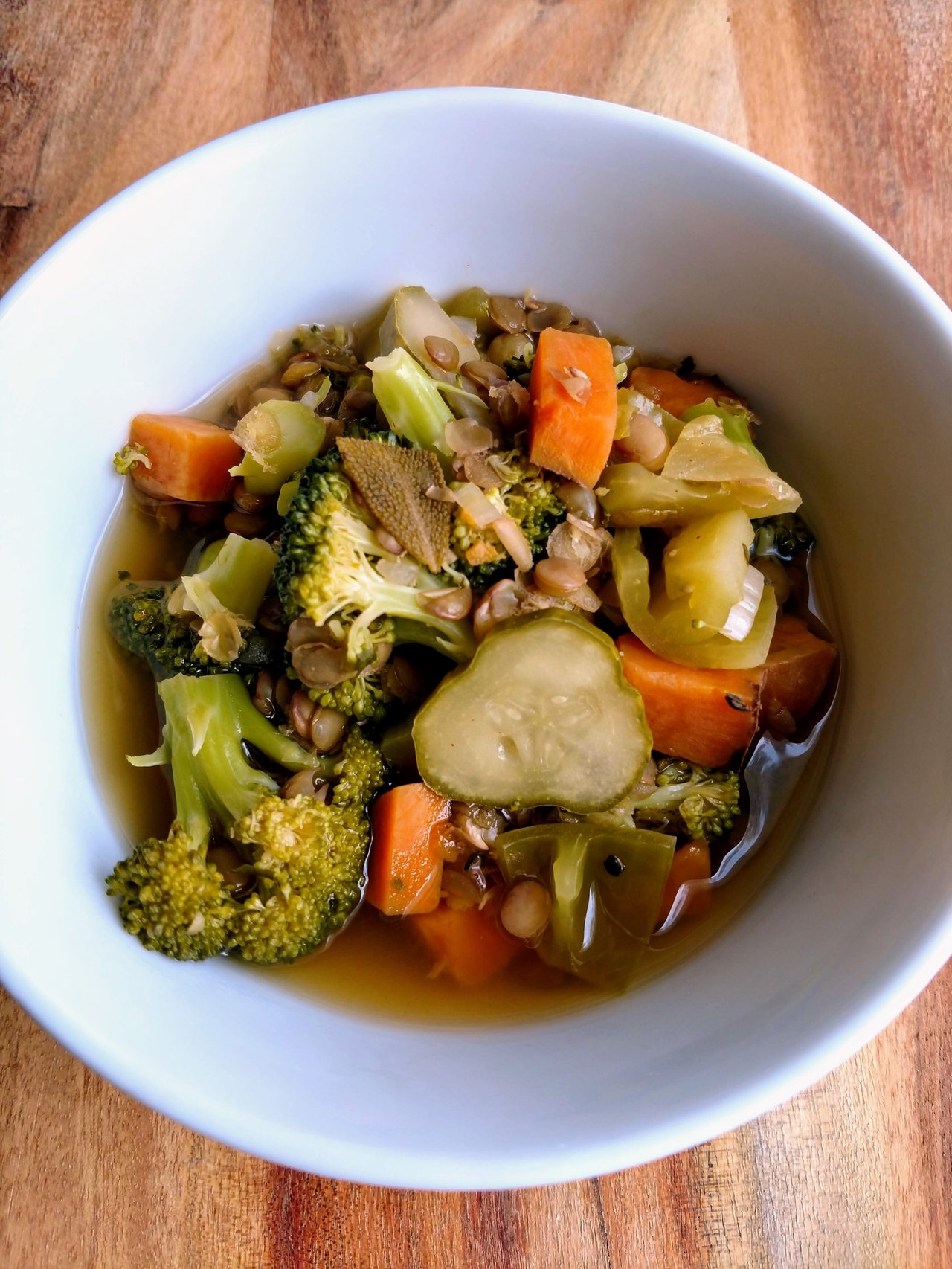 Nothing fancy. Just a bunch of veggies cooked together in a simple broth. Looks like some chilly, rainy weather ahead tomorrow, so might be time to toss another pot on the stove top.

Well my 30 minutes to post my 30 minute meals is up, so I'm off to take my furry pal for another stroll around the neighborhood to pee on anything that she hasn't hit yet. With nasty weather ahead tomorrow we're banking up our exercise today. Though I'm not planning on the conditions derailing my farmers market visit! Too many fall goodies to get my hands on to stay away. 😉
Good food, fresh air and exercise are the best ways to stay healthy with the crazy busy holiday season nipping at our heels. Really, the best way to stay healthy all year round. What do you all have planned this weekend to nurture your bodies and minds?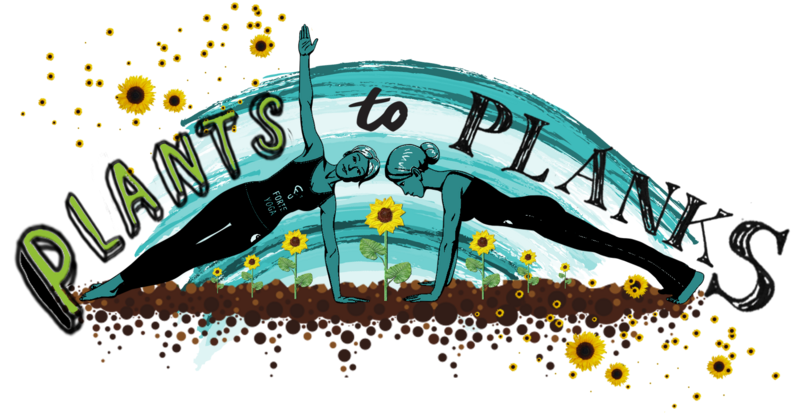 Banners by @zord189, @woman-onthe-wing, @dksart and @bearone for @steemusa