Hi Food Fight Friday Fanatics! Thought I'd pop in this week to see who the heck is around, where the heck all of the head Chefs are, and what the heck is going to come out of mouth (or computer screen). I must say, I do miss my fellow gangstas!
@plantstoplanks, @farm-mom, @paleotwist, @birdsinparadise, @cicisaja, what are you making for dinner? Now, just because I didn't name you doesn't mean I don't miss you. Sometimes, you're just excluded by default, i.e. if you have a pen15 🤡 . "Excuse me, does anyone have a pen around here? There's a contender I need to write" 🤦🏼‍♀️.
Sooooooo, we are currently back in England (secret alert: I might only try and convince @dandays to move here a little bit. Like worlds smallest violin small, shhhh🤫), and although the weather is quite an undertaking for two California natives we are very happy with all other British life.
Firstly, the food is of great quality compared to the states and it's so cheap relative to the sunshine state (California, right?). Secondly, I can find any and all ingredients, again, to make, create, and consummate any kitchen in my path.
Did she just say she makes it in any kitchen?
Well, yes Barbara, she did 🤰. (If you can't see that emoji, it's a pregnant lady holding her baby bump)
Thirdly, I have a bomb ash walnut, vegan, paleo taco plate to share with ya'll.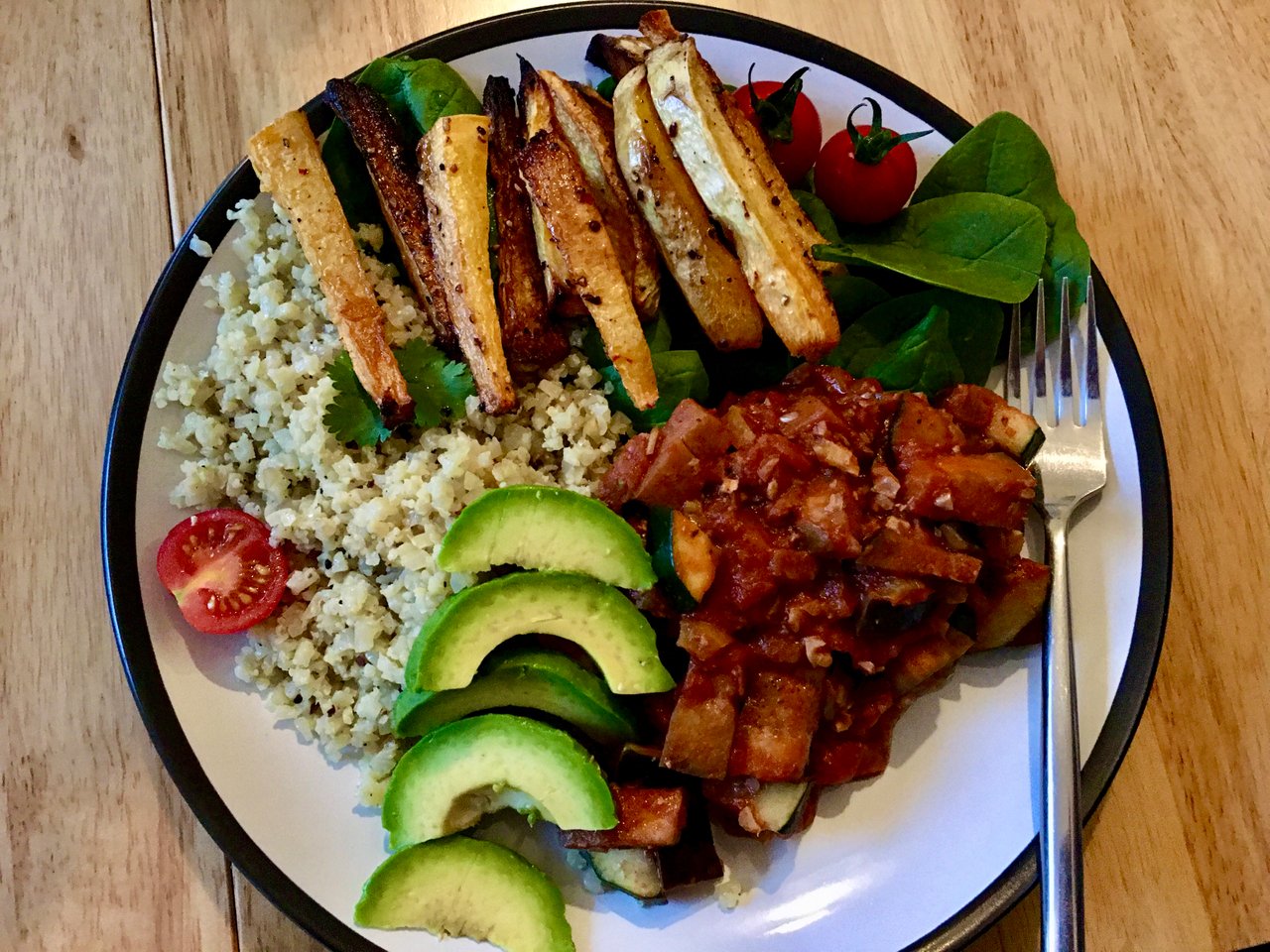 " Who got her rutabaga, rutabaga, rutabaga, back?
She got her rutabaga, rutabaga, rutabaga, back!
She got her rutabaga, rutabaga, rutabaga, back! Pura's, ruta baga fries!"
Is it lame that your local Chili's doesn't have these masterpieces on the menu? Yep, I think it is :).
This plate is, as I stated above, a Vegan, walnut, Paleo, Taco plate plate (intentional repetition of "plate". Emphasis on "plate"), complete with peppered cauliflower rice, raw spinach, sliced avocado and two deliciously decorated vine cherry tomatoes. 😋
Oh yeah, and obviously baked rutabaga fries.
Step One: toss fry shaped cut rutabaga fries in a pan with olive oil, sea salt, chili flakes and pepper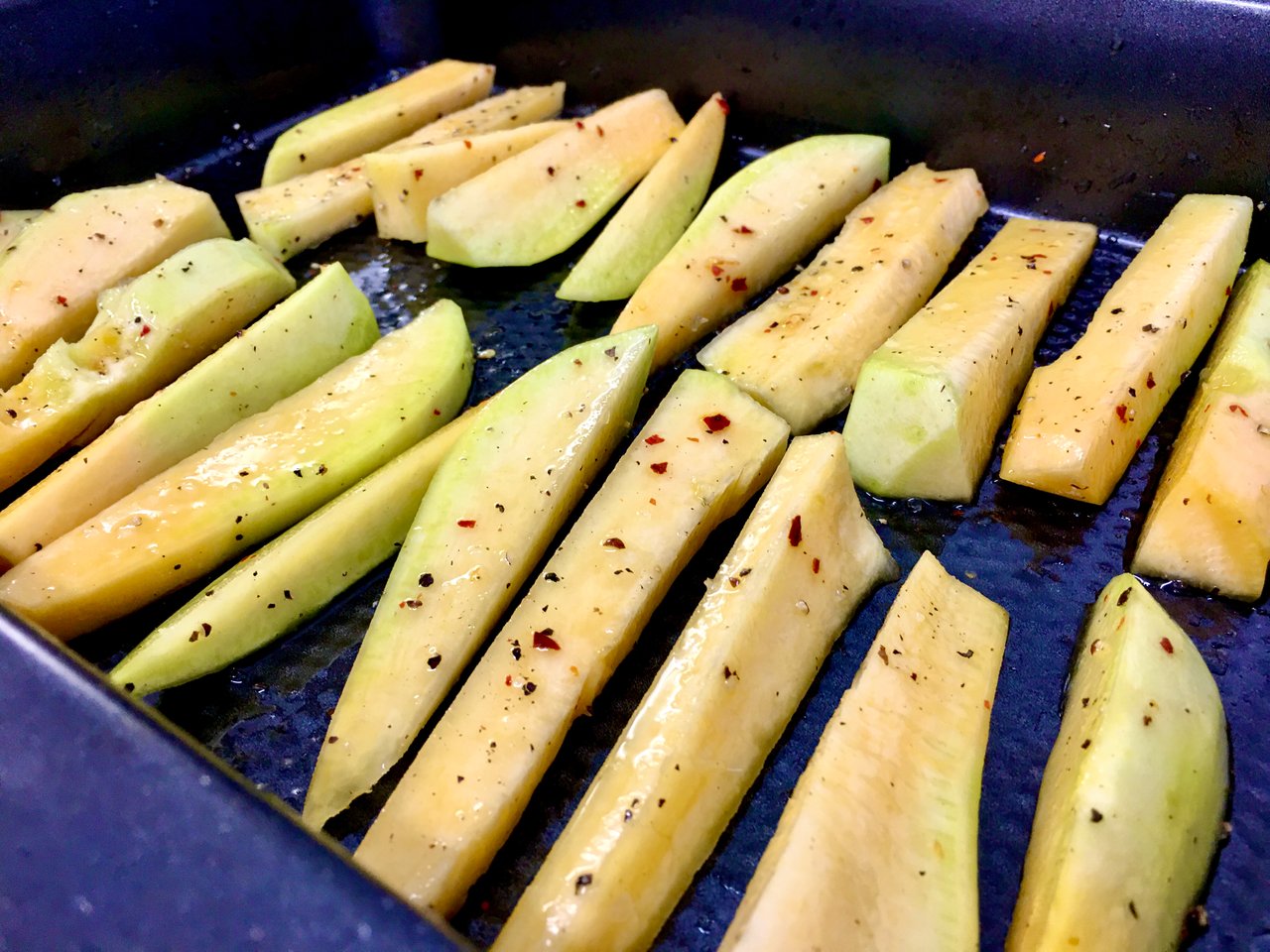 Step Two: turn the oven to 425F and bake for 40 min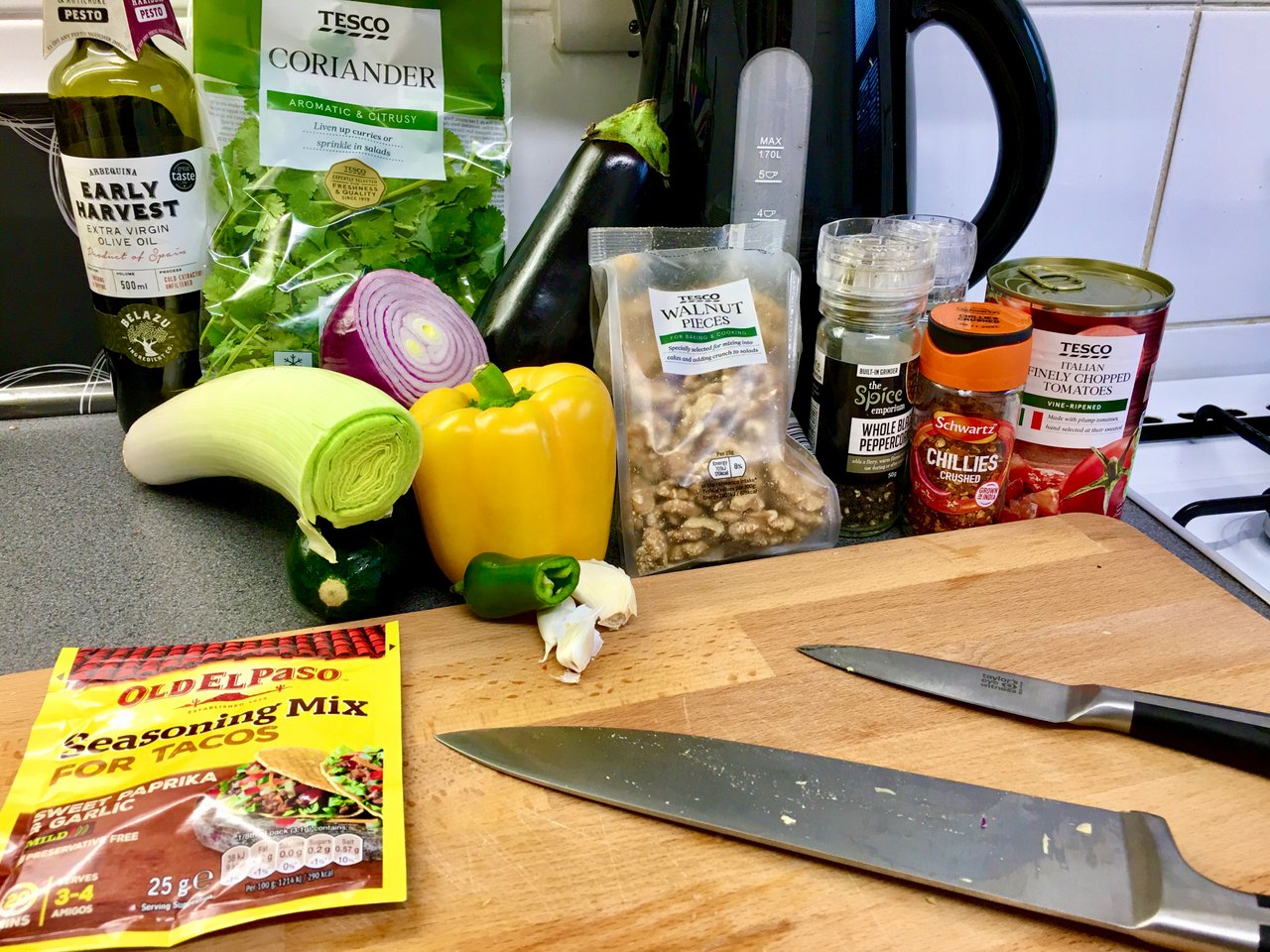 INGREDIENTS
1/2 C finely chopped walnuts
2-3 minced garlic cloves
1/3 chopped red onion
1/2 chopped hot pepper
1 yellow bell, chopped
1/4 leek, chopped
1 zucchini, wheels cut in half
1 eggplant, wheels cut in fourths
1 can chopped tomato
2-3 Tbsp taco seasoning
1 Tsp chili flakes
1 Tbsp oregano
Salt and pepper to taste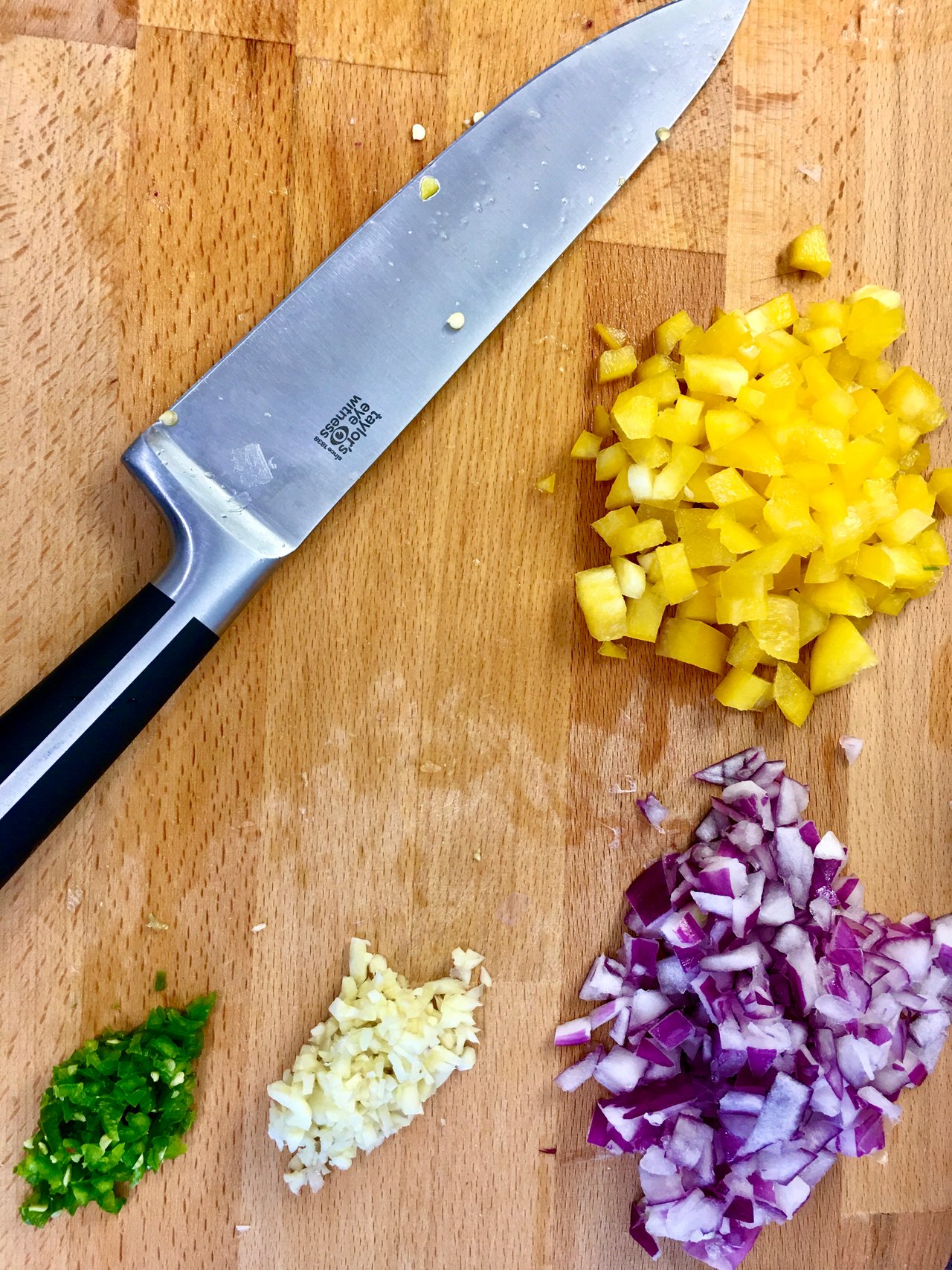 Yes, this is how I wanted the picture to post
Mince, chop and prep your aromatics (ooh, fancy). Then, do the same with your main players.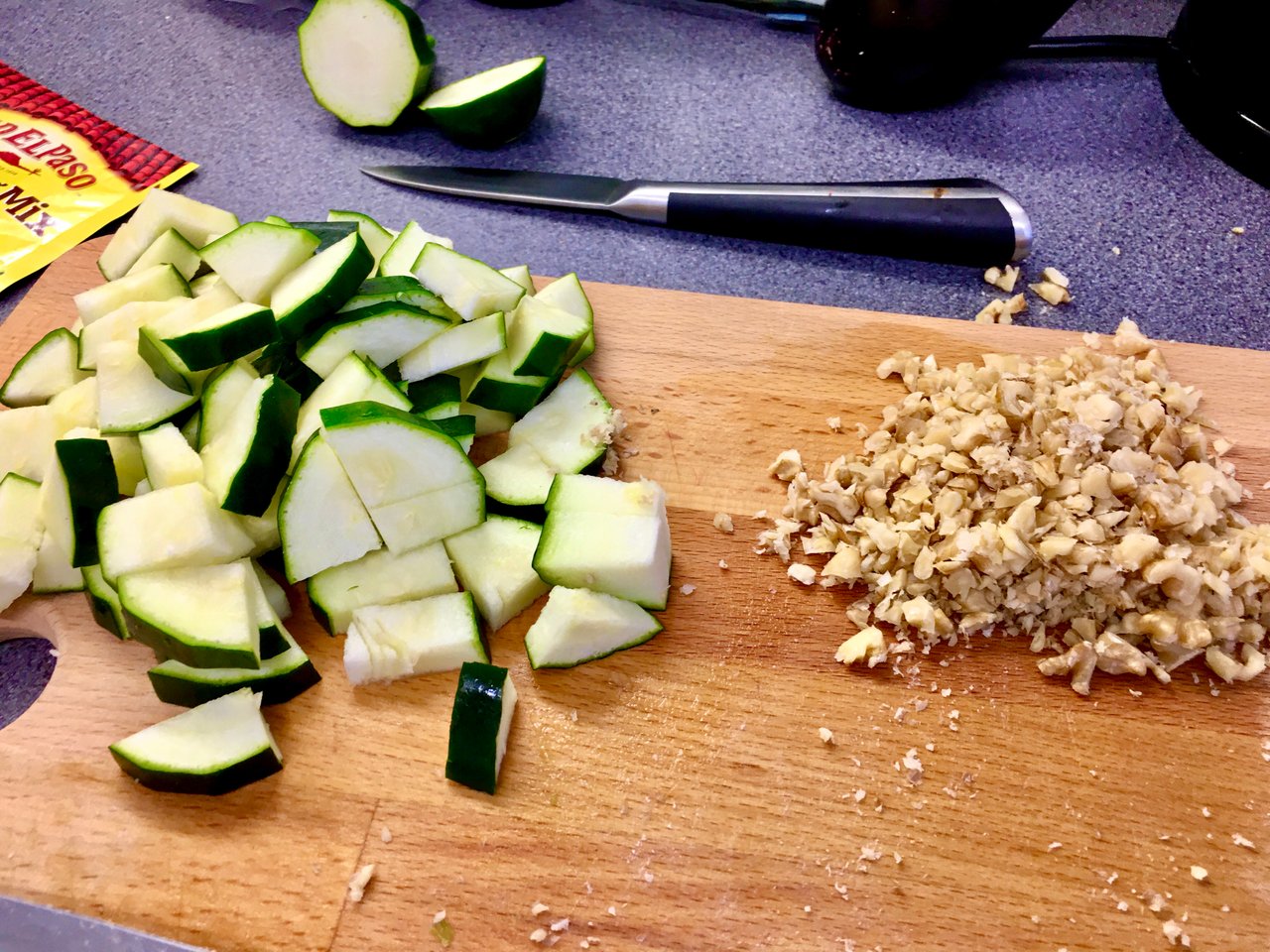 Now, heat some oil in a large sauce pan and begin to sweat your onions, garlic, hot peppers, leeks and bell until nice and fragrantly translucent.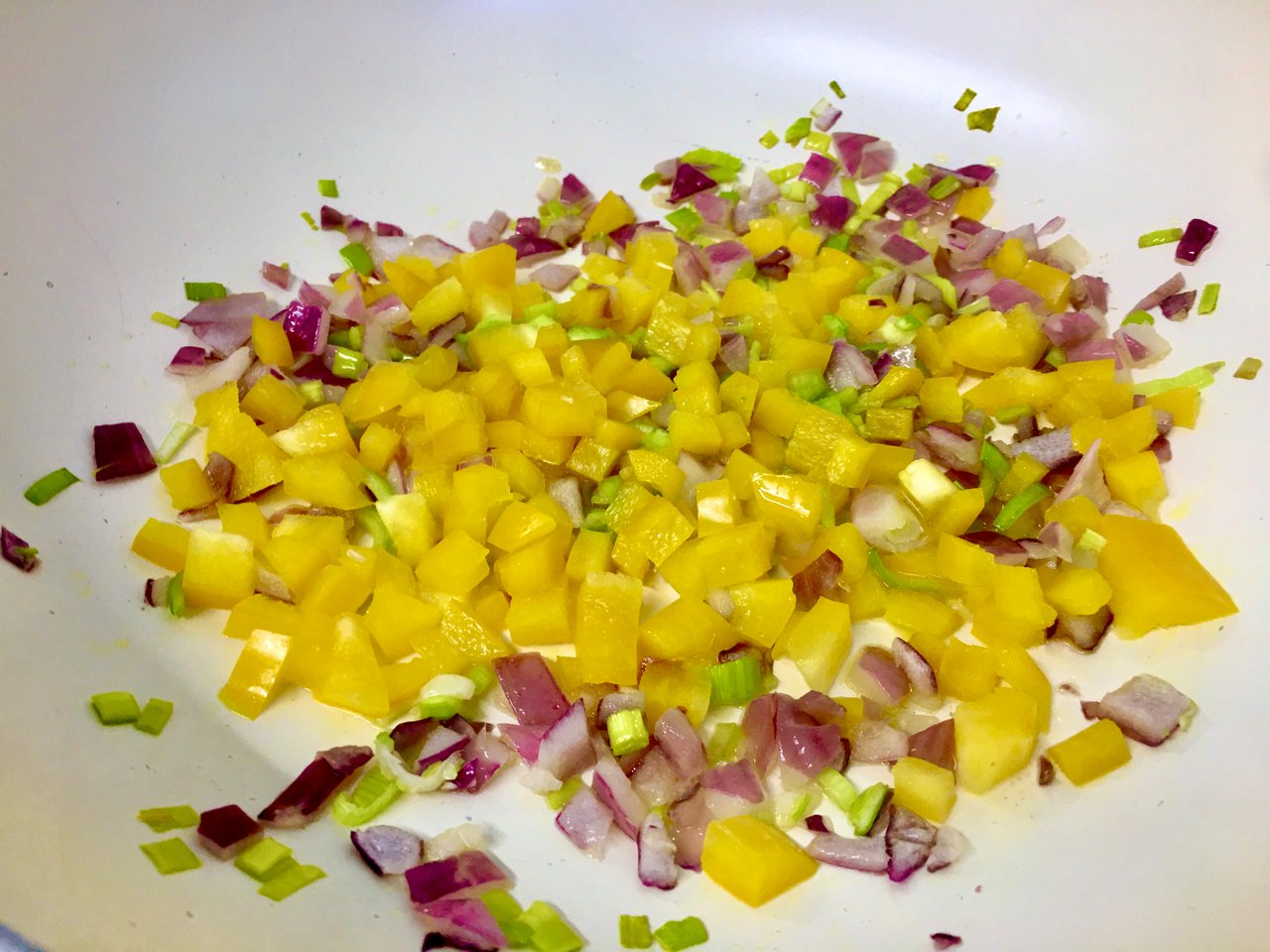 Add your chili flakes, taco seasoning, a pinch of sea salt, oregano…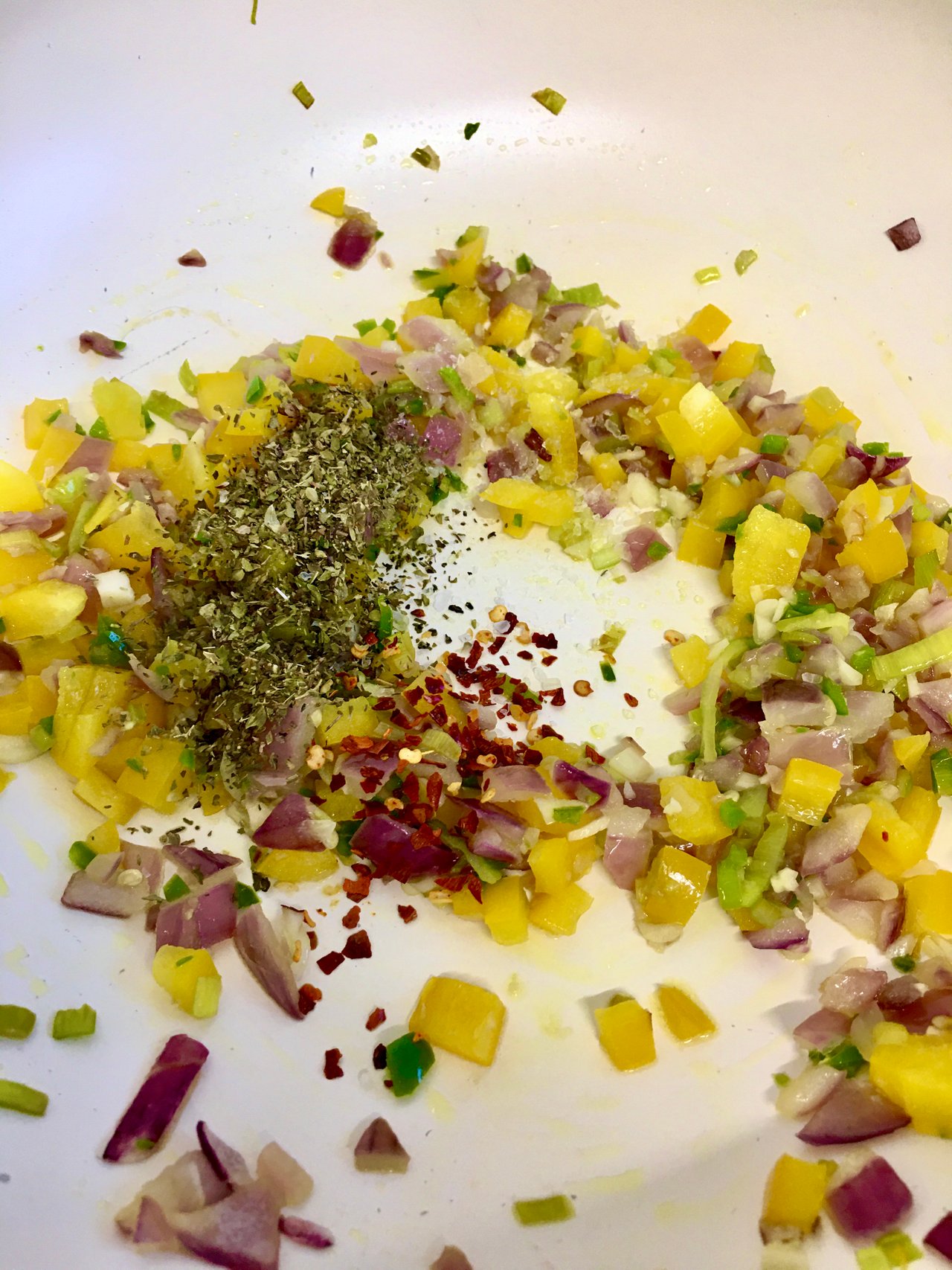 …then your chopped tomato, walnuts and taco seasoning if you haven't done it yet.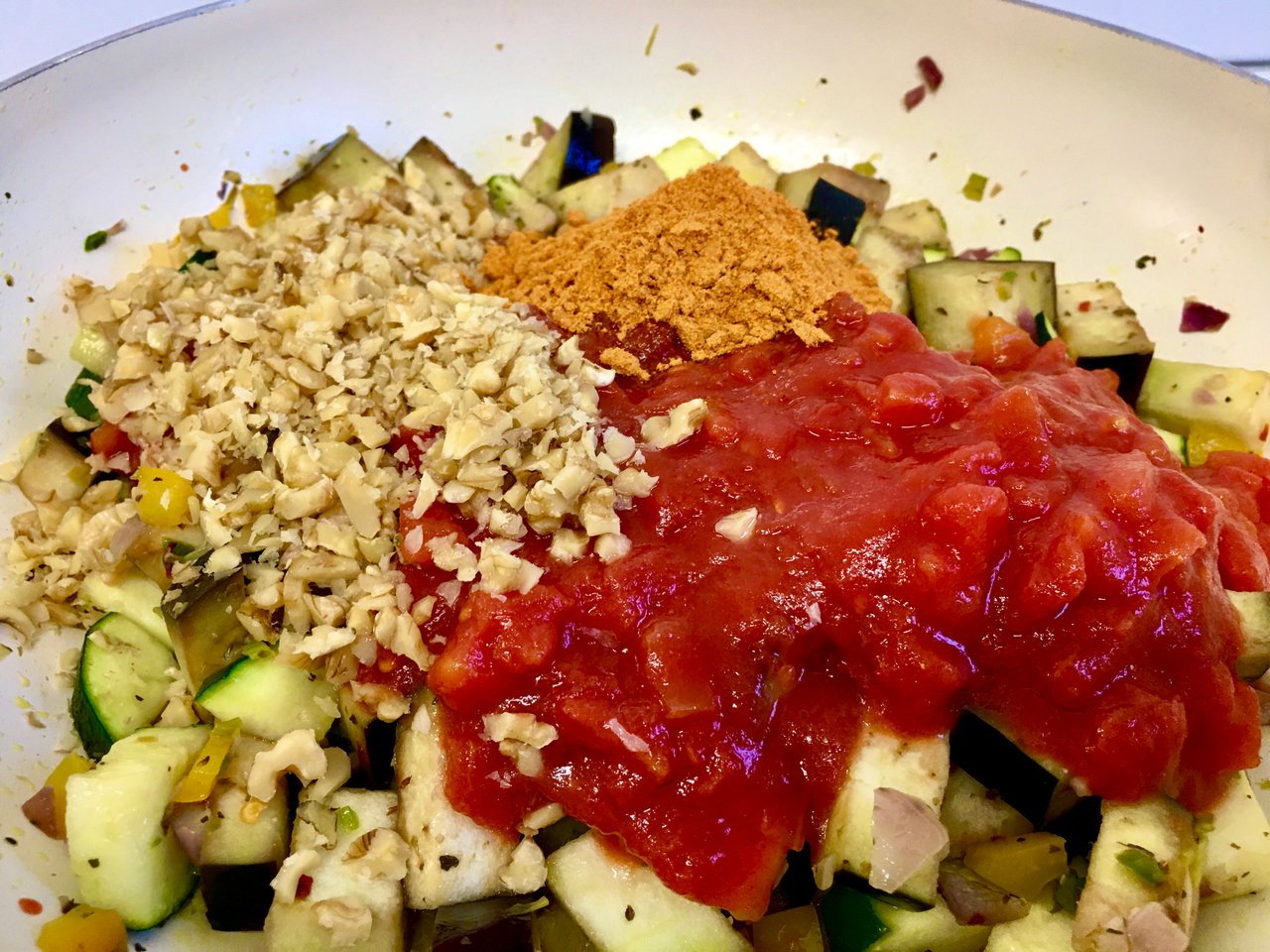 Mix everything well and simmer for 2 minutes before adding your veggies.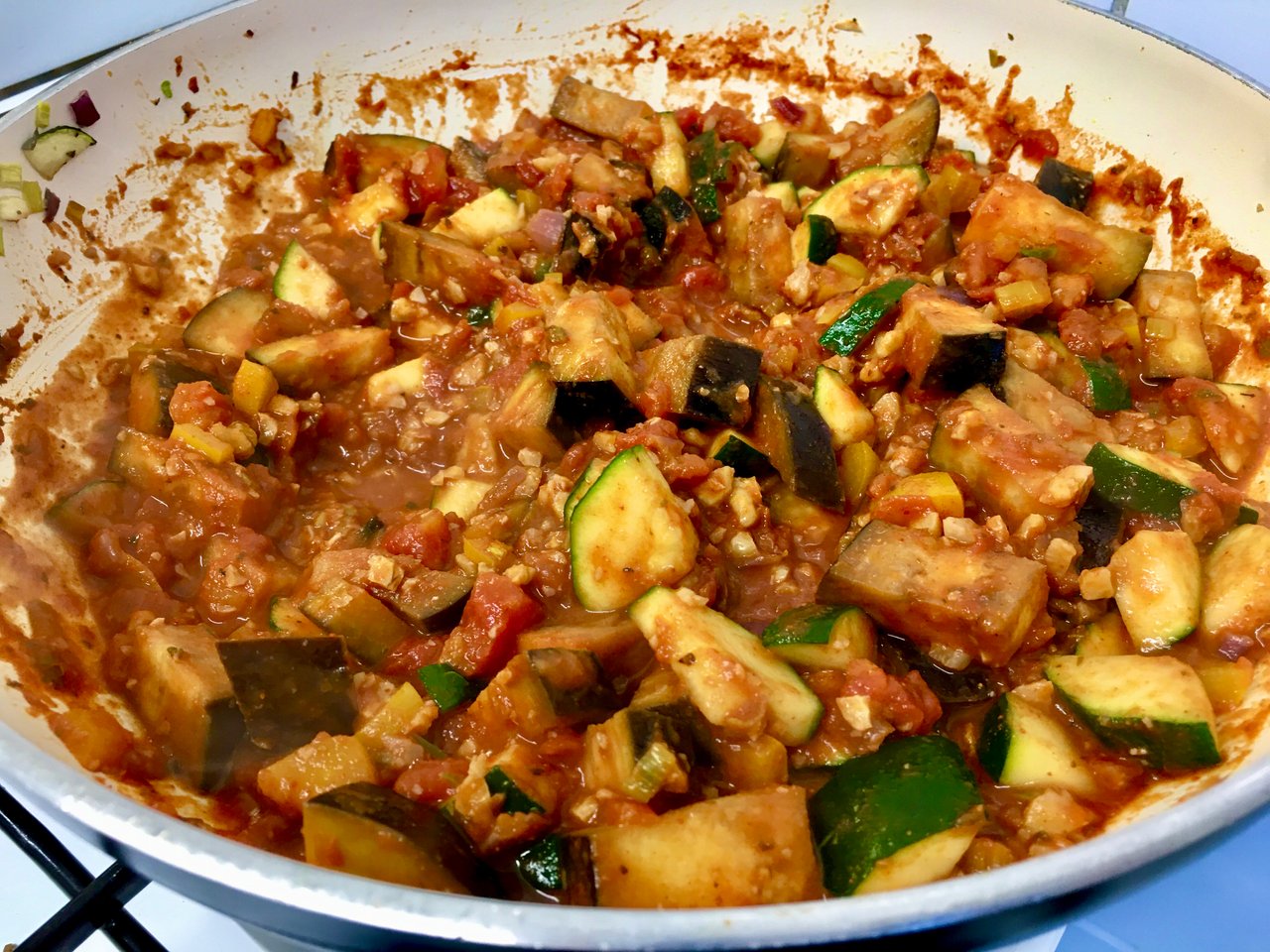 Let it all simmer on medium, covered, for 10-12 min or until the veggies are mostly cooked then another 5-8 uncovered until nice and thick.
By this time your favorite fry should be about done. Did ya'll know that rutabagas are not only paleo but they pack an anti microbial punch to your gut biome too. Seriously, my favorite starchy vegetable supporter of gut health is a rutabaga. Careful though, their antifungal properties are so potent that many tend to get sleepy after consuming them (sleepy equals all of the over zealous yeasties dying 🥳).
Anyway, I served @dandays' dish with a side of rice pilaf…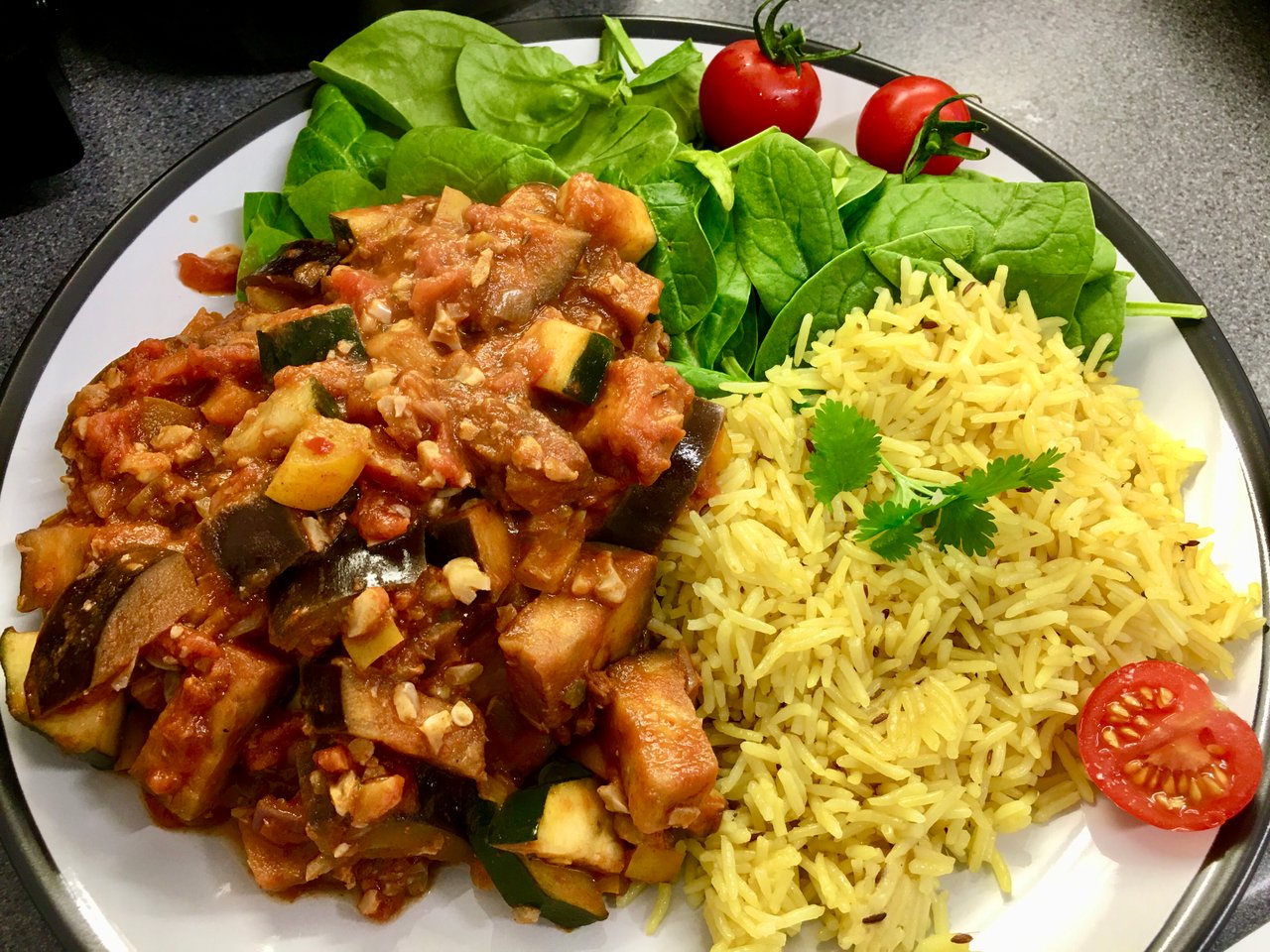 … and mine with peppered cauliflower rice.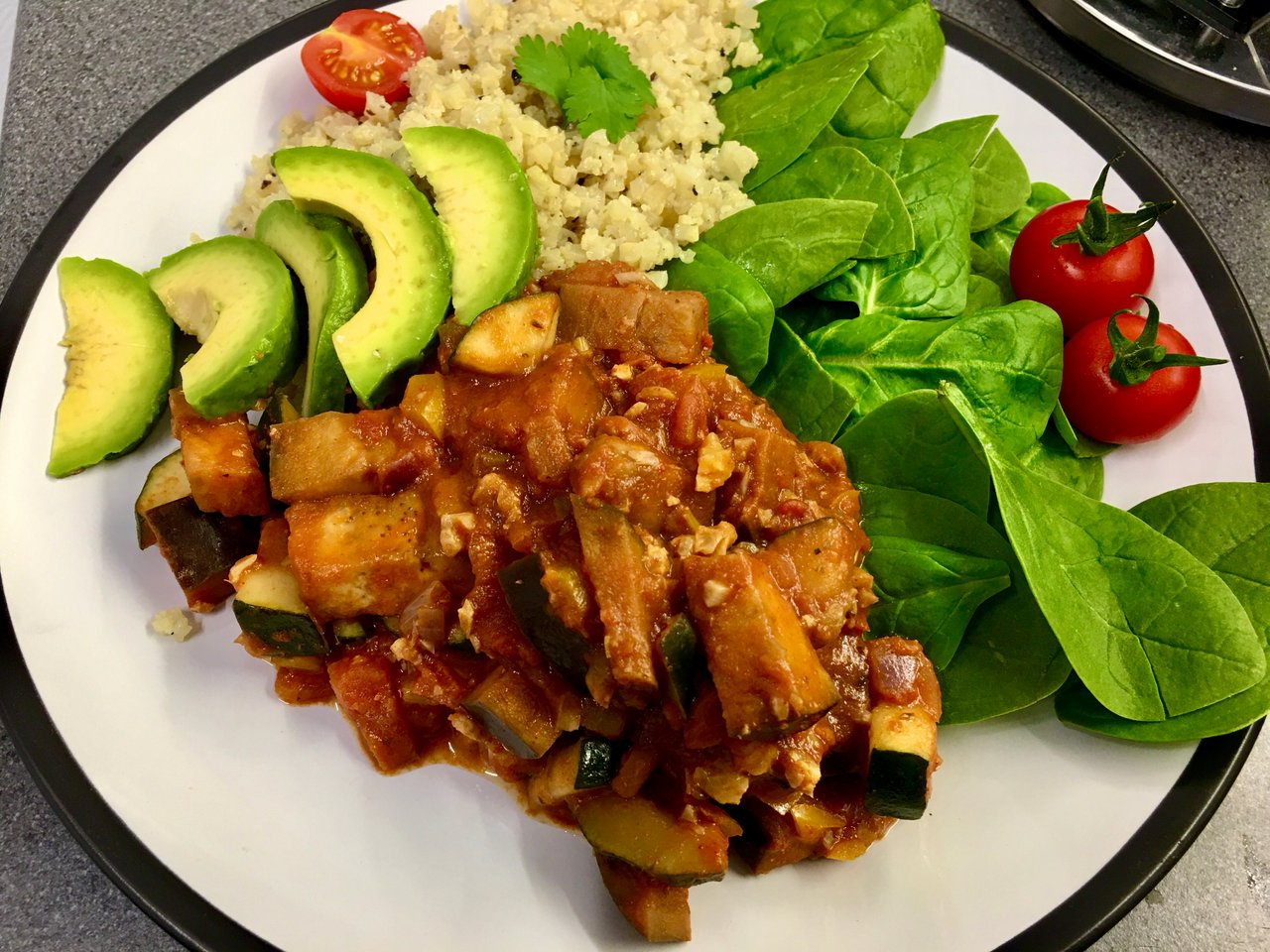 See, @farm-mom, my veggie/fiber heavy cooking might be a contributing factor to my obsession with TP.
Happy @foodfightfriday Homies! It's always nice to pop in and play with my friends in the kitchen. Thanks for supporting this initiative and thanks for supporting me. @jlsplatts, @dandays, and @idig, you guys are doing a fantastic job keeping us all going and we all appreciate your service!
P.s. if you're going to vote for yourself, or solicit unknown, random people who have never participated in this community to vote for you then please take my contender out of the competition and consider it a vote against you! Or a fish slap, it can simultaneously be considered a fish slap. Thanks 💋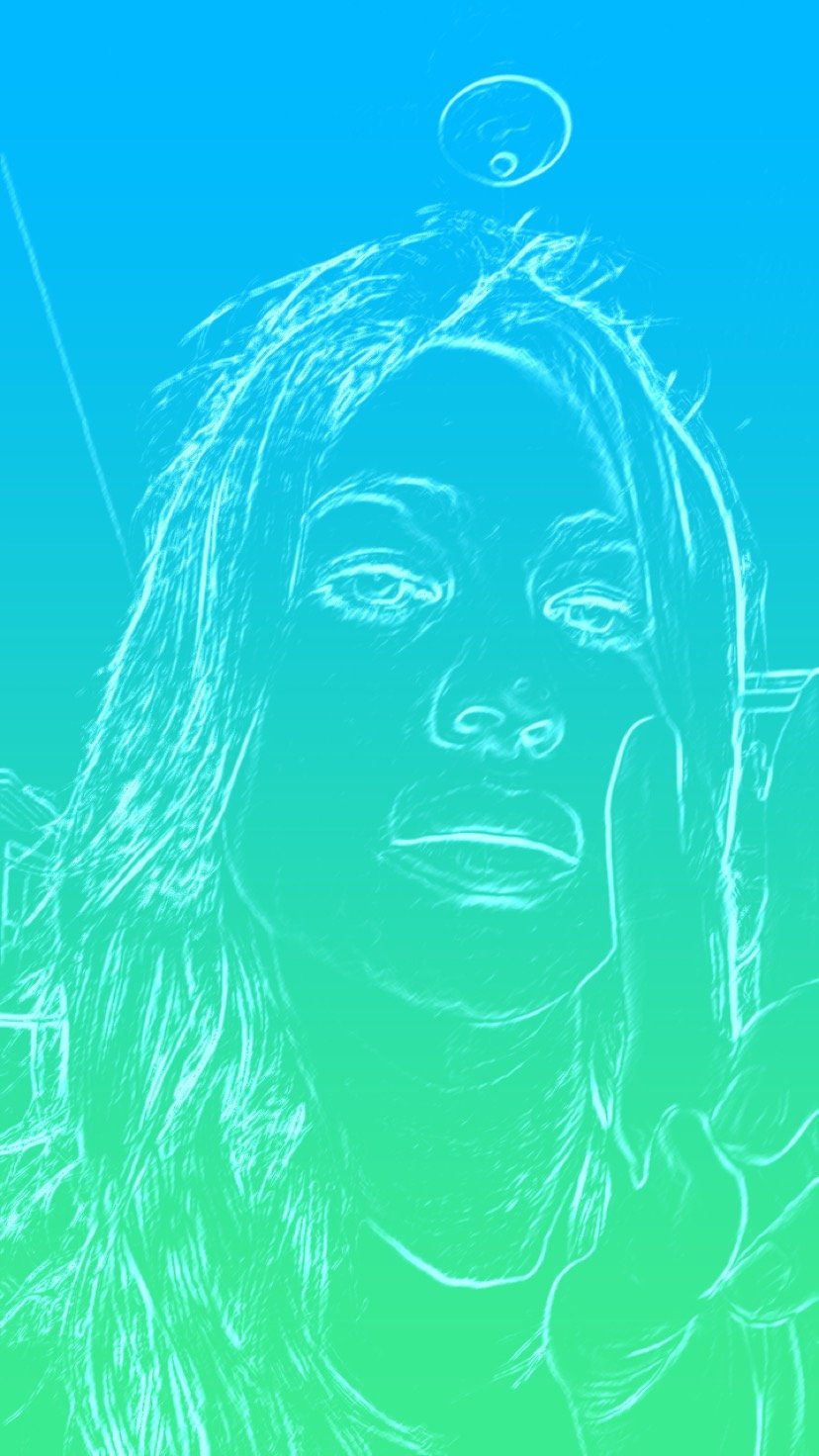 ✌️