Answer: More than I have!
I have desperately been trying to get fiat into the market before the great 2018 sale ends, but no luck as of yet. Yesterday it was big banks and credit cards. Last month it was exchanges and identification verification. Today I tried a local credit union before heading down to this lovely machine.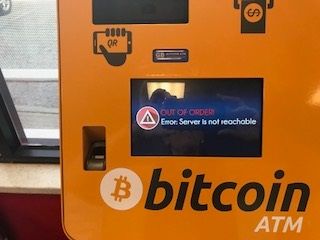 Out of order! Grr!
New debit card coming soon.
3.99 % for coinbase
27% for BTC ATM machine
18.99% for Chase credit card
8.99% for Credit Union card
Apparently Fiat is already worthless. Seems no one wants it.