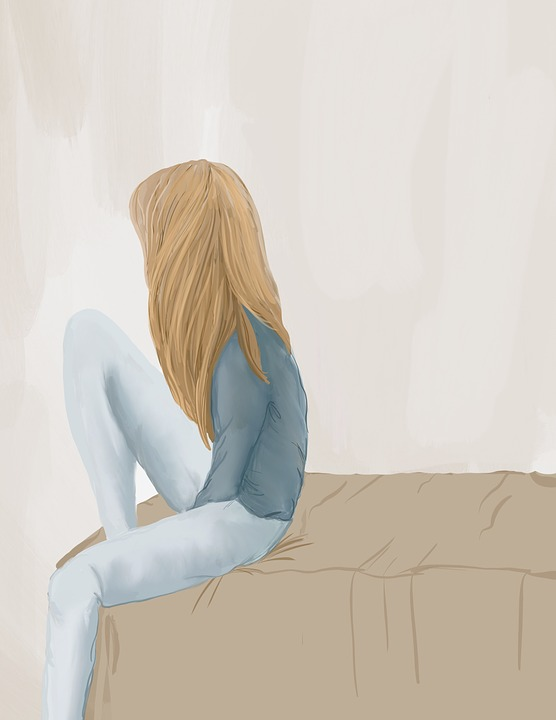 "Hello Miss" he said to me "hi, do you need anything" I replied. He smiled and stretched his hands towards me with his mobile phone,"can I please have your number" I smile and gave it to him, since we left to go our separate ways, we have been inseparable.
Here we are today and it's our 3rd anniversary since we have been together.Kole is my joy and pride, he makes me happy and always go extra mile to see me smile.I do my best with him too, by being an unproblematic person and a queen befitting her king.So here I am standing outside his door ready to knock so we can spend the day together as per usual on every of our anniversary.
Suddenly the door opened and I am staring at a beautiful face adorned in one of Kole's shirt,"hello can I help you".I was shocked but my manners would not let me stay that way forever,so I answered "I am here to see my boyfriend Kole".She looked at me in a rude way and shouted "darling, someone is here to see you".Inwardly I was fuming, but my appearance remains calm and composed.
Kole came downstairs and on sighting me, he looked dumbfounded, "what are you doing here was his first words to me". I looked around to see if I came to the wrong house, I then stared at the both of them again and asked "are you drunk or being funny right now".The lady answered and said "we played you sugar, and now we are set for life.Everything you have been doing with my husband didn't go unnoticed or unplanned, we needed the money and you came through".
It's been 1 month after the incidence and my heart is yet to recover,I feel like I have lost my sense of living.3 good years of my life was wasted and my finances in wreck just because I trusted a wrong man, where do I start from and who will fight for me.Sitting on my bed and listening to the rain hit my roof in anger,this is how I feel on the inside with no means to channel my anger and frustration.Why! Why me ! why do I have to be the bait in this horror story I repeatedly chanted!!!!
Image from Pixabay