"So, you really do think she's dead?" Leeanne asked. "Oh."
I shrugged. "Might mean nothing," I said. "But, if I married someone and they were still out there, wouldn't I remember?"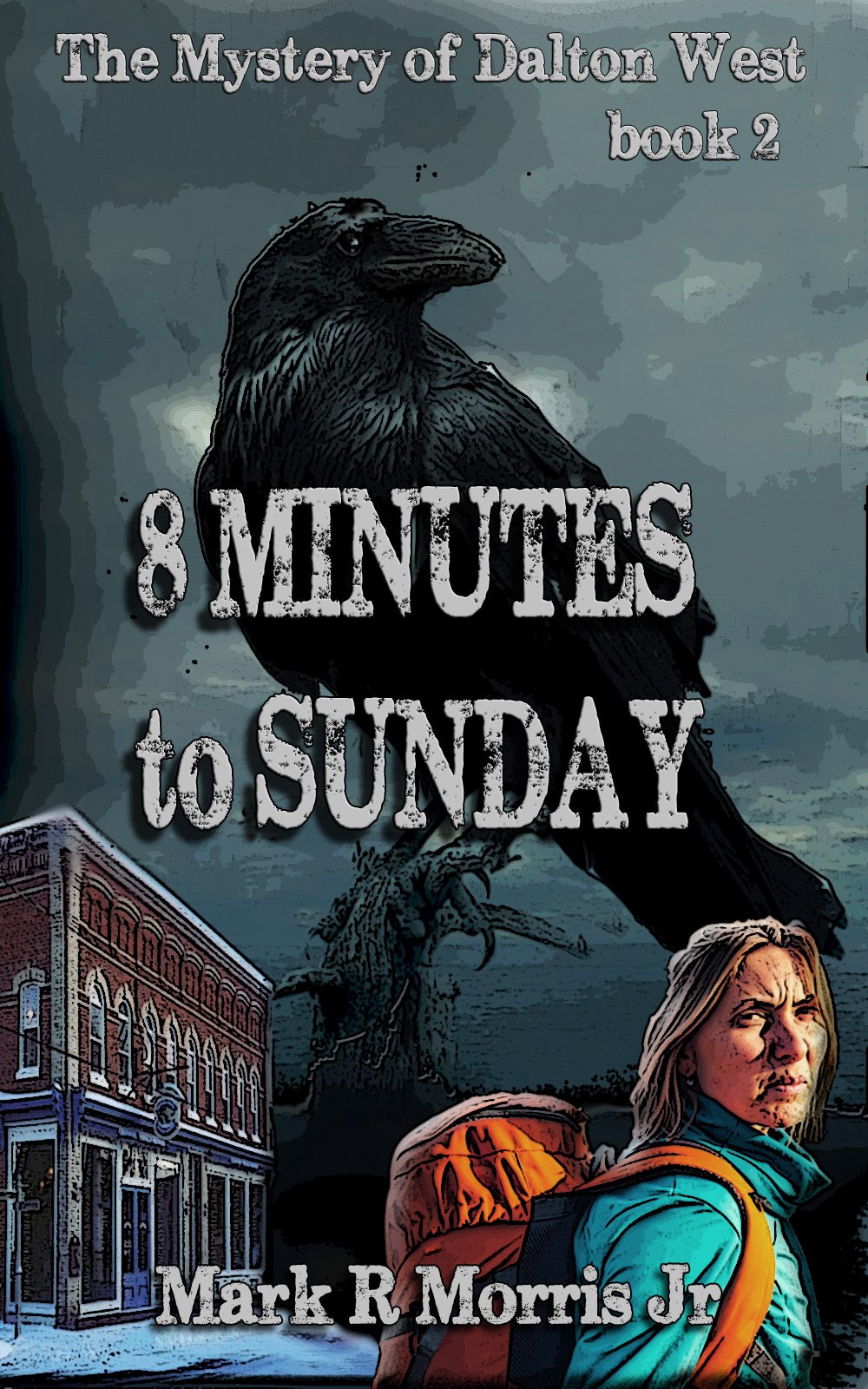 8 Minutes to Sunday, Episode One
If you haven't read the first Dalton West mystery, find the links here.
New to this story? Follow the bullet links to find the right episode!



I felt a wave of crushing guilt. Why couldn't I remember this woman? She might be out there right now. She could be waiting for me.
"Who handed it to you?" Leeanne asked. "That might be the place to start."
"I don't know," I said. "After we cleaned house? We don't know anyone that would."
"So, someone from out of town?" she said.
"Yeah, but there were nearly a thousand people there last night," I said.
"Security cameras?" Leeanne asked.
"In River Grove town square? I doubt it," I said.
"You might be surprised," she said. "The mayor's house? Over fifty cameras. She was paranoid, Dalton, you should poke around her office."
"Fred's office, you mean?" I said.
I walked back downtown. Crawford had made being sheriff here seem like a full-time gig. So much nothing happened here. Especially now that Skinner's operation was over. I literally had nothing better to do than check for cameras. After that, I'd call this wedding chapel. See what they could tell me.
The mayor's office took up the second story of a building. It sat across from the City Jail. The bottom floor was Imogene Watson's General Store. She sold everything from groceries to Amazon gift certificates.
"Morning sheriff," she said.
The door had the same silver bell over it that the hardware store had.
"Dalton, please," I said.
"So, Dalton, you been the 'butt' of any jokes yet this morning?" Imogene asked.
She smirked.
For an old lady, she had grit. I liked that.
I laughed.
"No, why do you ass-k?" I said.
She laughed until she couldn't breathe.
"That's the funniest damn thing ever happened in this town. And I been here since 1976," she said.
"Is Fred in his office?" I asked.
She nodded.
There were two ways to get upstairs. You could take the stairs, at the front of the building. Or, there was an elevator. They'd had to put it in to meet ADA requirements. I took the stairs.
"Fred?" I said.
I knocked on the open door.
"Yeah? Oh, Dalton," come in.
He grinned.
"Ryan, he's here," he said.
Ryan came down a hall from the 'break room'. The former mayor had built a full suite up here.
"Oh, yeah!" Ryan said.
He offered me a fist. I bumped it. He pulled his back and exploded it.
"Man, that was amazing last night!" he said. "Where'd you find that thing."
"Yeah, that," I said. "Was an accident."
"What? You're kidding," Ryan said.
He laughed.
"Oh, that's even better! You really didn't know before it happened?" he asked.
"If you can't handle this, I will," Ryan said.
He mimed Gene Ryker's shotgun assault on Santa.
"Chu-chuck, blam!" he said.
"So, I guess we're not letting this just quietly blow over?" I asked.
"Oh, no way," Ryan said. "I'm trying to talk Fred into putting that thing on top of Bedman's."
Fred laughed. "He's been talking about nothing else since," he said. "You're his new hero."
"What? I wasn't before?" I asked. "Hey, weird question, but, are there any cameras pointed at the square?"
Fred and Ryan looked at each other. They smiled.
"Oh, you are in for a treat," Ryan said.
He walked to the elevator and pushed the button. It opened.
"Come on, I'll show you," he said.