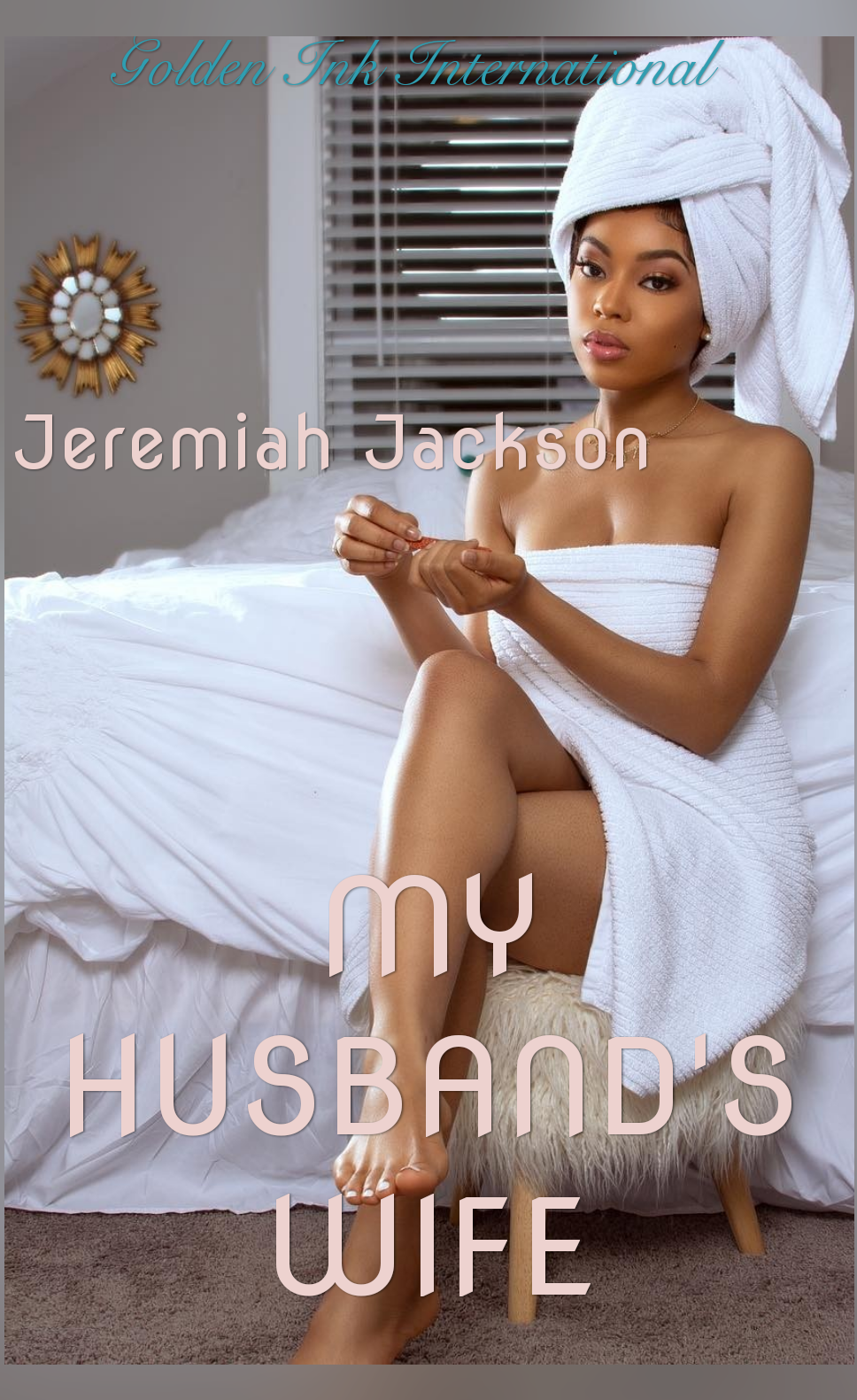 I knew I would be late for the outing because it was just too glaring. I had already told Aniekeme and Maryanne that I was on my way though I could guess they didn't believe me. How could I have been on my way when there was no sound of traffic whatsoever; no deafening trailer horns or tinkling tricycle beeps. They didn't believed me but they pretended they did. They were very good at that; pretending to believe me when in reality they didn't. I never understood what such pretence fetched them but I just figured out that they did that most times just to make me feel comfortable even when it was absolutely unnecessary.
My handbag was sitting seductively on a sidestool several metres away from where I was putting final touches to my makeup as I steadily baked my face like a celebrity cake awaiting unveiling . My highlighter had to blind my enemies. It had to. It's not everytime that a married girl gets to hang out with her single friends. My husband wasn't coming back anytime soon and that made the prospective outing, one of the few perfect ones.
I missed him but I enjoyed the ocean of freedom I swam in when he was away. My husband was what you'd call the 'holy type,' or at least that's what he made everyone believe. He never smoked or drank. I could easily put up with those two. I even made him believe I didn't do them either, and he loved me for that.
One thing killed me. It ate deep into my substance like some weird cankerworm and made me bitter deep inside despite how hard I tried to shield it from the world. My husband didn't club! I mean, how woundn't a man club? I sometimes sat down to wonder how I ended up with a man who didn't entertain all the things that gave me joy in life? But whenever I did that, it suddenly occurred to me that he had so much money.
Fred is a walking cash, an oil worker who doubles as a cryptocurrency trader. He has lots of cash at his disposal from his official job and so he can afford to take crazy investment risks. Those risks pays off most times, making him richer and richer.
He is very tall and his muscles can easily remind anyone who is privileged to behold his scantily clad body, of concrete rims which supports bridges. He is dark in complexion. His complexion competes with the tar used on Nigerian roads.
His skin shines bright in absolute undebatable radiance when it is kissed by the midday sun. Sitted above his Cupid-bow lips is a prominent nose which stands pointed like a caucasian's, thus strongly contrasting with his ebony black skin and on either side of this great sculpture rest two decisive eyes which can peer into your soul, forcing you to confess your sins.
We never lacked cash. Infact, I bought everything I wanted to and ate anything that crossed my mind. I guess I can say my life was close to perfection. Just that I couldn't go to club! The club was where my heart really was.
Perpetual planted this evil seed in me. I was just 16 and fresh from high school. I was constantly complaining of boredom at home, so Dad and Mom allowed me to visit Sister Perpetual. She was studying Communication Arts in the University and I enjoyed staying with her since I could fiddle with my mobile phone as much as I wanted without anyone telling me how mobile phone would kill me.
I could also style my hair the way I liked without being reminded about how much I look wayward with a particular style. The first visit was uneventful but then the visit soon became routine. Soon, I found myself spending more time with her than at home. She stayed and schooled in Calabar while our parents stayed in Uyo.
During one of such visits, she told me that she was going out for a birthday party and asked if I wanted to come. I alacritously said 'Yes.' with a huge grin. I felt that the question was an answer to my prayers. I had been looking for an opportunity to leave home and tour the streets of Calabar to see what it had to offer.
My first fear was the time we left home. It was 9pm and my sister was yet to be fully dressed. We only left 1 hour later and arrived at the highpoint of the party. My mind couldn't just be at peace as I coudnt stop asking when we going back home.
Perpetual didn't say anything when I asked any of those questions but would just look at me and give me an evil smile.
After 3 long hours, it was 1a.m and she said that we couldn't go home because it was late. She said that we had to join others to the club. Who was I to protest? I was a 16 year old girl who just wanted to have fun.
That night was a turning point in my life. The innocent Pearl Mom groomed, became something else that night. I remember forcing my half-closed eyes open to behold the name of the club house; 'Jasper' lit by red fluorescense. It was a single story building and the club house upstairs was mostly framed with glass, thus from outside, you could easily see people dancing to the music inside.
The last thing I did out of my own initiative in that club was grabbing a glass of Chapman from Perpetual to drink. That Chapman was sent from the crevices of hell. I tasted the other side of life that day and long after that, I became addicted. I coudnt help going back. The club felt like home.
My sleek Samsung Galaxy J7 prime beeped one more time. It was Maryanne. I knew I had to abandon the rest of the makeup.
I picked my handbag and rushed outside. I was on a bump short and cropped top. I felt like Drake's wife. That was something that happened once in a millennium. You couldn't follow Mr Fred with any piece of clothing higher than your knee. 'Are you alright? Do you want his rival companies to take an indecent photo of you and use it to blackmail him?'
This freedom came once in a while and I took those times seriously. Like a goddess of rap, I catwalked to my white Mercedes Benz AMG C63 after refusing the services of my driver and zoomed off.