Noticed for 9 years a military satellite beam that can control electronic equipment. Some say the satellite beam is a remote for a unman aircraft and other say the satellite beam is a metal detector. Noticed a couple other line of directions along Rock River in ILL. - Thunderbolt GA to Toutes Aides , Fort Davis TX to Birch Island Canada, Cumberland Island GA to Stockholme Canada. They who ever they is takes a ruler across a long or short straight stretch of the river to create the line of direction. I use to use a road atlas which takes time. Google Maps makes that task a lot easier with miles and kilometers. Someone keeps adding new towns in google maps . There is a direction from Rock river down the MS. river I haven't found yet.
I found a 1990 map that has line of directions. People that collect road maps might learn about towns once listed that were token off the road atlas. I noticed quite of few town over 25 years length of time. Businessburg OH was a famous town used for a example. Noticed before some towns before added in a state where the line of direction was used in another state. There's highway patrolman that know about this game and have every direction highlighted in road atlas's since the game started.. They for some reason don't give out information . I believe mostly the same satellites are gone over and over in every state.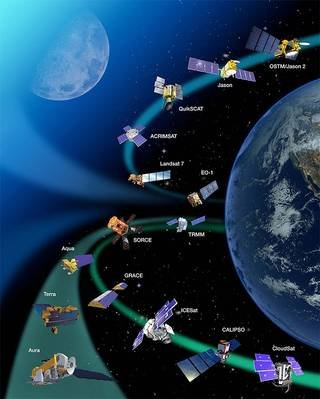 Image Source
Don't know why I'm stuck with a psychologist satellite , vacuum satellite and sonar satellite. The sheriff, highway patrol and FBI have know for years. There a two vacuum satellites and noticed sometimes both are at the house I'm living in and then the vacuum satellite leaves and goes somewhere else for a while. The vacuum satellites and sonar satellites aren't always with me. Mouse click on there PC the satellite beam can be across the country or in a different country in seconds. Same with the psychologist. Don't seem to always have the telephone. That satellite leaves and another type of satellite shows up. Where they ask a question and answer the question trying to make you believe that's what your thinking. Biophysicist doesn't always seem to be with me either. They seem to guide my pet living in this house the same time their questioning me. Somethings have the vacuum satellite with the pet.
Stupid question. Those politicians we been electing control the lawmen from FBI, Sheriff, Highway Patrol , and local Police?
Some people in 1995 had some people that were driving around a yellow prowler that were doubles of people from Logan. Possible they was giving clues about a line of directions from Payette county ID to Prower county CO. Suppose that was before they got into murder. People having suicides in Hocking county since 1998.
Kind of a unusual story because noticing people from Hocking county retiring and only enjoying a few years of retirement then dying of cancer. Seem like every time a person was diagnosed with cancer and got operated on at the hospital they shortly died afterwards. Don't know if anything to do with military satellites. Chemicals used in farmers fields were usually the blame if the person wasn't a cigarette smoker. A lot more braver people in Hocking county than myself because I think and worry everyday after knowing how these military satellites work. Don't know the people programming the military satellites or flying the military satellites and know I'm not friends with these people and prefer penetration radar to be on me or around me. Must be part of the cruel publicity stunt because of letting people notice the satellites putting some type of substance in green peppers and tomatoes in the garden and apples bought at the store. Could never understand why the law doesn't take this serious.
Interesting line of direction from Popular/ Nanowin to Reindeer Island in Canada to Lampman Canada to Santa Monica Calif. Another direction is from 1st Missile Alert Facility at FE Warren AFB to Bleibler TX.
My psychologists I visit once every two months are NW 14th Ave. between Draper Rd and Banks Rd. in Payette county to Bleibler TX.
Cleveland Ohio office of the FBI building to Bill ,Wyoming to Quitovac Mexico to Cleveland FBI office making a triangle is a interesting line of direction also. Here's a quarter call someone who cares. Cincinnati Ohio FBI office to Cash AR then North to Fort Frances MN to Cincinnati FBI office again making a triangle is a interesting direction also. Song Say say sang by Paul McCartney and Michael Jackson . Paying Alimony to Jenny McCartney.
They must had been the ones Sam Jones knew. The Army officer acted like he didn't want to be there and was crying.