Lady in blue,
My heart is full..
Of words unsaid, of debts unpaid,
Of wishes, and dreams yet unmade...
But one desire,
Could yet be sired..
The hopes of a boy, for a girl he admires...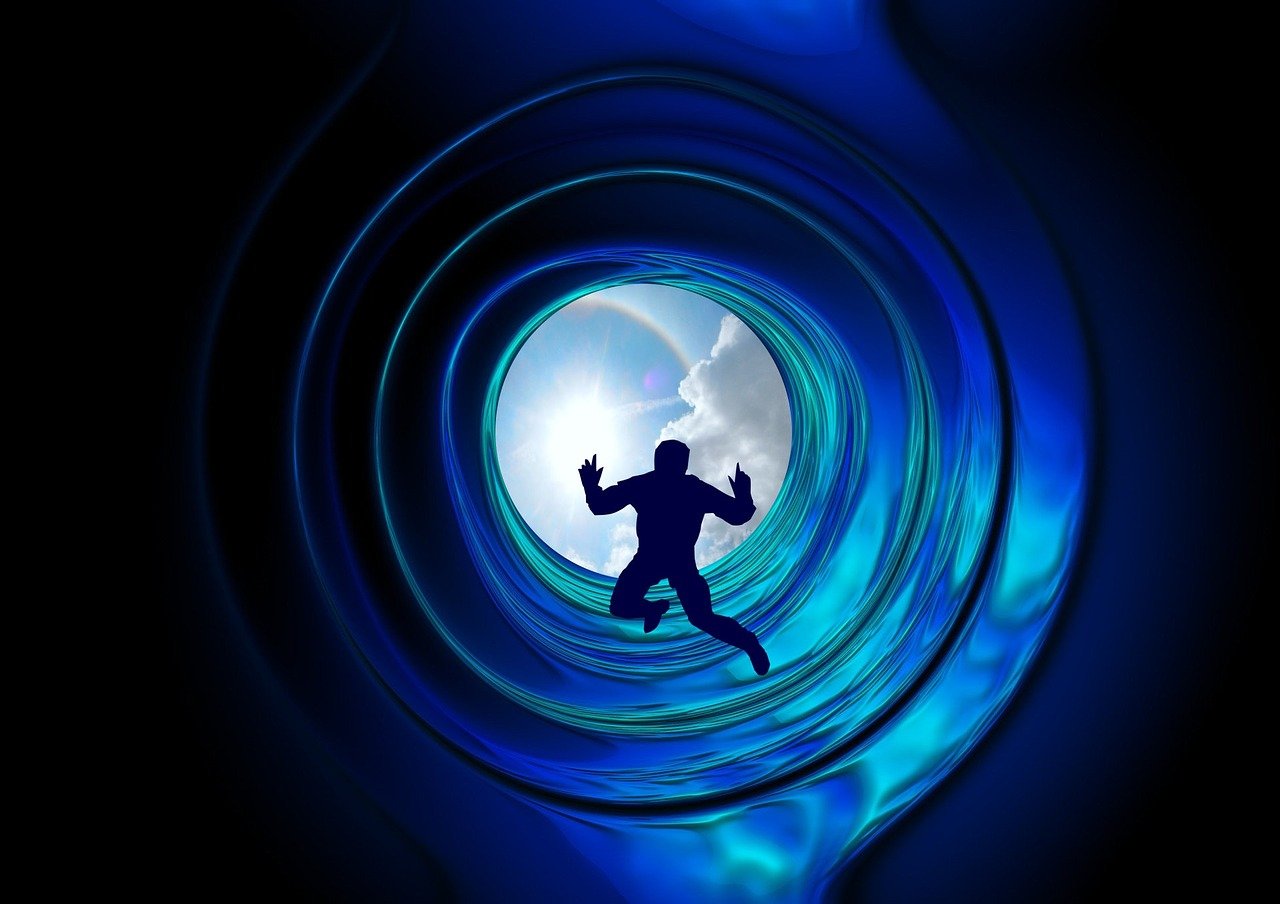 Death, Our Lady in Blue...
Pixabay
Charles stared out of the window as the danfo* slowly made its way through the heavy evening traffic. He had a wired earpiece plugged into his ears, with no music on. It sort of served as a make-do barrier against the many sounds of the world he didn't want, or need to listen to. The sights were enough for him, and as the bus inched slowly ahead, he fed his eyes...
Earlier that morning he had received a dire message; one that had brought his usual early morning optimism to a sudden halt. His liver was failing, and his doctor had sullenly disclosed to him that he had a limited time left to live. Unless of course he could find a donor, one whose blood group matched or was compatible with his.
For a long time, Charles had stared at his doctor, his mind trying and failing to process what his ears had heard. And even now, sitted inside the danfo, he still felt the same sullen numbness inside. A tense calm that provided the perfect backdrop to the images that currently filtered through his eyes..
Nostalgic images... And Charles watched them all...
He watched as three pedestrians struggled with commercial bikes for a right of way which ordinarily should belong to them.. he watched as a boy no older than fifteen chased a car in the heavy traffic in a bid to sell some of his petty goods.. he watched a woman huddle her three little children together as she prepared to rearrange her roadside table. A table that would eventually transform into a shelter of some sort for the four of them once the darkness had come, and the traffic took a short time out.. when the world rested...
Charles noticed them all...
It reminded him of a world he thought he had left behind. A life that ought to have remained in his past. A hole, an emptiness...
"Costain, one chance! Costain!"
The sudden shout of the conductor, loud enough to cut through the padded plugs of his ear piece, momentarily broke his thoughts. He noticed that the traffic was moving quickly again. But the danfo had stopped, apparently waiting to carry one last passenger.
"Driver move this bus na!"
"What is wrong with this people?!"
"They're fools..."
"Driver, we go sleep here?!"
Charles listened to the angry complaints of the other passengers without really hearing them. His thoughts were beginning to drift again. If only his mum was still alive, she'd have known what to say, or what to do.. something that he was sure would have brightened up the whole situation in some way.
Only one person he could go to now, one person who still understood, who would know...
The vibration in his pocket distracted him again. He adjusted himself slightly and pulled out his phone. The name on the screen brought a smile to Charles' face. Lateefat was no *Omo Ale after all. He hit the answer button and brought the phone to his ear, pulling out one ear piece in the process.
"Hello..."
Silence...
And then a few hurried words from the other end...
More Silence...
Slowly, the smile left Charles' face, replaced by two crooked lines of running tears...
"Oga na Costain be this, you no come down again?"
Charles looked lost. He had no idea when the bus had moved again, or when they'd gotten to Costain. He was the only passenger left in the danfo. And somehow, he still hadn't taken the phone off his ears.
"Oga..."
He pulled the phone away from his ears without saying a word. Then he calmly began to climb down the danfo.
He didn't need to replace the earplugs, his ears no longer processed any external sounds...
All he could hear was the voice that had spoken from the other end of the phone. That sullen voice...
"Charles, Lateefat is dying..."
He neither heard the horn, nor saw the oncoming vehicle...
Lady in blue,
My heart is full..
Of words unsaid, of debts unpaid,
Of wishes, and dreams yet unmade...
But one desire,
Could yet be sired..
The hopes of a boy, for a girl he admires...
And even in death,
Grant us no regrets...

Oh Lady in Blue...

...

Charles Blacked out...

THE END...?
Danfo - commercial bus popularly used in Lagos, Nigeria.

Omo Ale - Bastard Child
---
Been quite a while since I wrote anything at all. Life has been dealing me some weird hands of late... I'm still learning to know when to hold or fold...

This piece was inspired by a lot of varying factors. A lot has been running through my head despite my recent writing gap. I wish I could say them all...

Dedicated to @calluna, who as always, kept in touch. All the hearts revolve around you Cal...

Dedicated to @chinyerevivian, who with a single deed, stole my a special part of my heart for herself...

And also to @wems, who without knowing, influenced this piece in a major way...

Y'all are priceless...
---