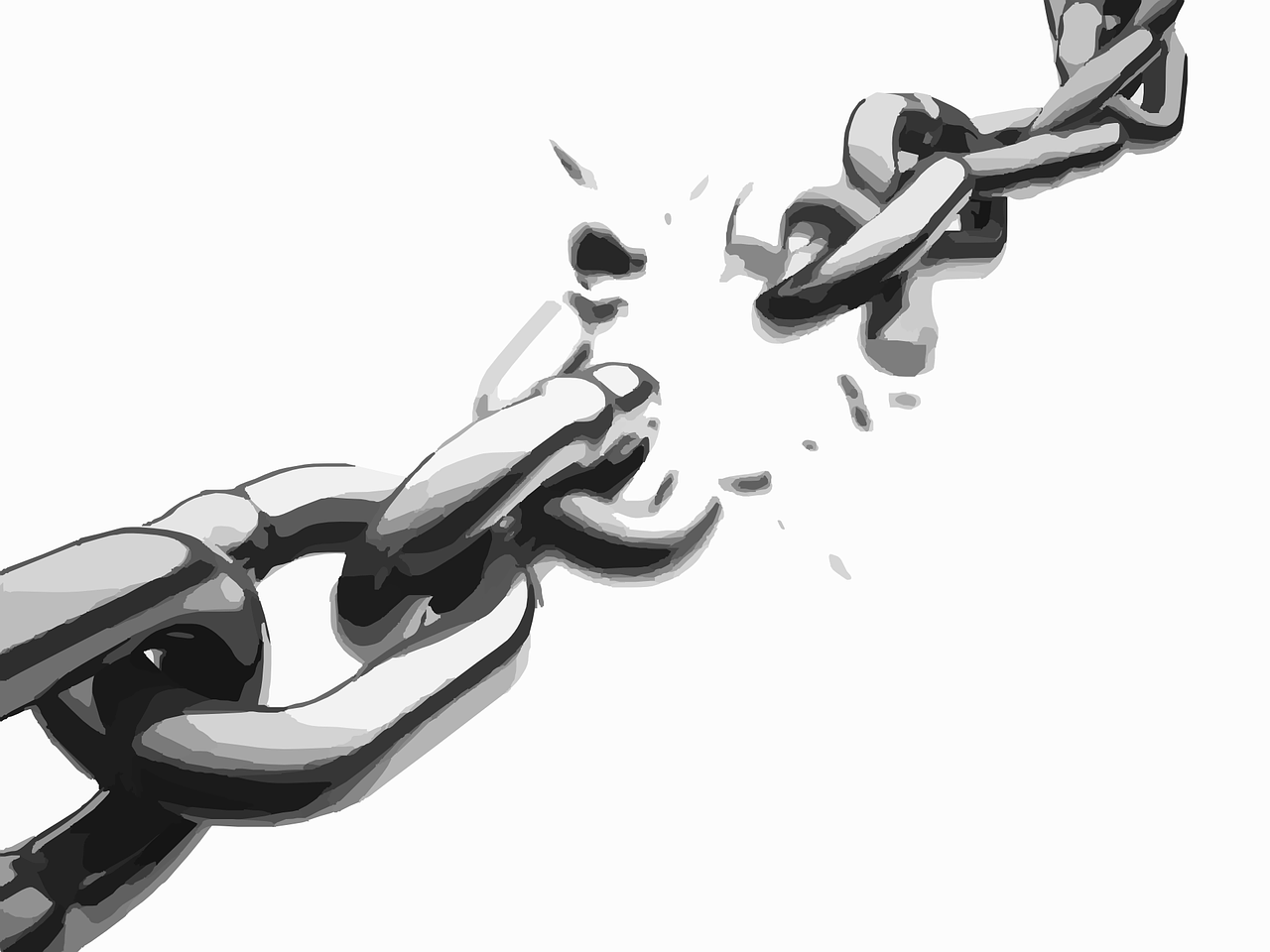 Image by Clker-Free-Vector-Images on Pixabay
Paul swung the rock down on the chain with as much force as his restraints allowed. Twenty years in this hell-hole. He was innocent, dammit!
He swung again. Why didn't they believe him?
One more strike. The chain broke at last.
He'd show them just how guilty he could be.
---
This is my entry for the 50 Word Challenge by @jayna. The prompt was "break."

---
Posted from my blog with SteemPress : http://therosepatch.com/broken-innocence-50-word-story/
---