"It is up to me to parallel femininity with strength."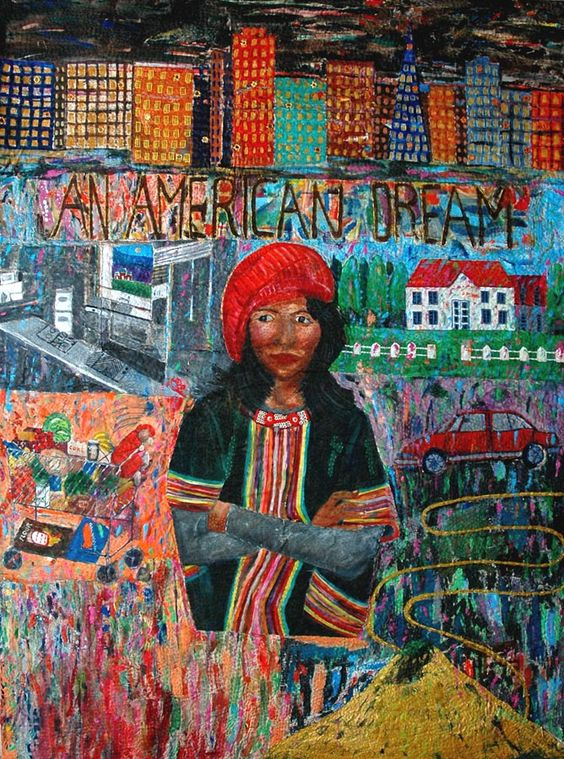 Artwork by Filipina artist, Pacita Abad (pacitaabad.com)
Filipino-Americans are sometimes referred to as the "invisible minority".We have the highest rates of assimilation to American culture, and are second largest Asian-American demographic, only to the Chinese. Yet, to this day, there has never been a full-blooded Filipino Congressman or woman in the national legislature. In my home state of California, where half of America's Filipino-Americans reside, there has only been one Filipino-American in the state assembly — Rob Bonta, elected in only 2012.
The business world is not so disparate from that of politics. A few Filipinos have made it to the top, but none that would make the headlines of today's issue of the Wall Street Journal. Coming from generations of nurses and healthcare professionals, business, law, and politics — everything I had a passion for, even from an early age — were discouraged and risky.As a female, the climate is even more disappointing. I see it when my debate coach tells me I should "get a cold more often" because it made my speech deeper and my performance "better". I'm told to ditch the skirt in male-dominated mock Congress tournaments. Because the more "male" I can make myself, the more likely I am to succeed.
As a Filipino-American woman looking to succeed in the male-dominated fields of business and law, the narrative I pursue falls short of what society believes to be true about me.
Visiting the Philippines a few summers ago did a great deal in clarifying what my narrative really meant. It started right upon landing, seeing the magnificent capital city of Manila from above. It continued with learning about Filipino history, and the perseverance with which Filipinos fought for their independence. But what really drove it home for me was visiting my great aunt for the first time, where she was the first Filipino in her small rural community to earn a PhD.
Culturally, we Filipinos encourage hard work, integrity, and the importance of family above all else. As a second-generation full-blooded Filipino-American, I come from a family that employed these values to make it in the United States. While I don't find myself inclined to find a job in medicine/caretaking, it is these values of hard work and integrity that I carry on with me as I advance through life.And as for the second identity I struggle with, that of being a woman, I see the only way to reject the stereotypes is to embrace them. I'll proudly wear a skirt and a pale pink dress shirt as I stand before corporate executives with my college consulting team or head into work in San Francisco. Because it is up to me to parallel femininity with strength.
The truth: I don't have a counter narrative. My narrative is exactly what people see: someone doing something out of the ordinary. Only, the difference is, I'm not doing this because I'm trying to break the stereotypes, but rather change them, so they reflect the best parts of being Filipino. The best parts of being a woman. The best parts of what I've been given.
[Originally posted on Medium.com] (http://medium.com/@michaelagines)