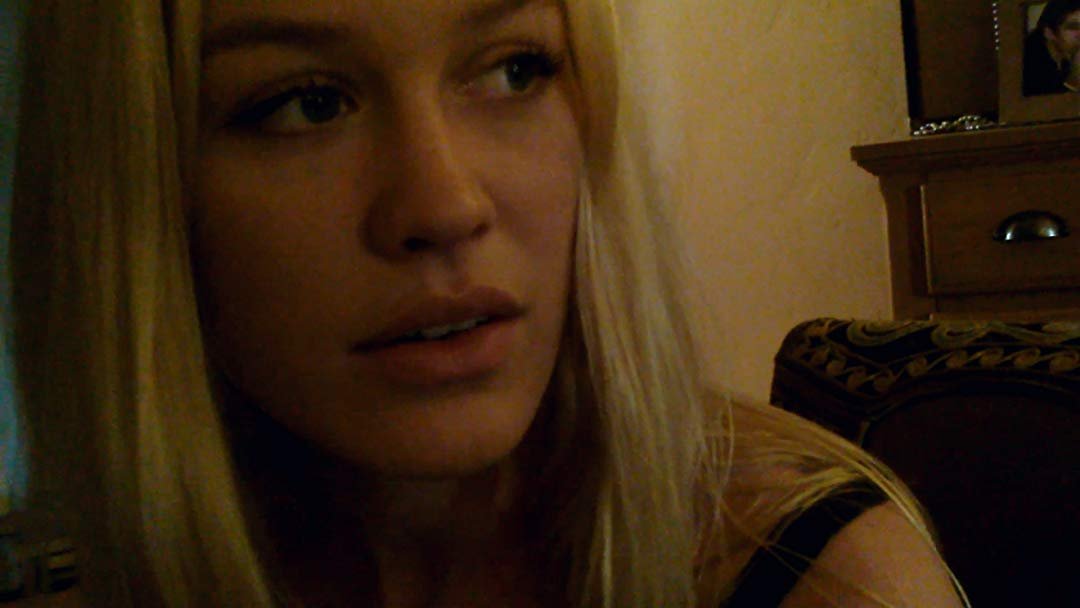 Hello lovely people of the Steemit World!
I would love it if you would watch my movie. It is streaming for free from Amazon Prime. This movie is special to me, as I shot it in one of my favorite cities in the world, London. We shot in the White Sands New Mexico. One of the most beautiful places in America. Los Angeles is also a well used location in the film. 1 World 100 Lonely has a strangely real feel to it. My main infulences for making this film would be John Cassavetes, Terrence Malick, and Todd Solondz. I also shot the movie on an Android Smartphone in 2014. I just released the film this year. I would love it if you would find the time to watch it, and give a review. I would like to know your thoughts, good or bad. Thank you and enjoy life! - Brian McGuire a.k.a. HilladigaHackles
Read the View Of Hearts review of 1 World 100 Lonely
1 WORLD 100 LONELY trailer.

---
LeftHouse Films Presents
A new film by Brian McGuire
1 World 100 Lonely
A dark, dramatic, comedy, about the complexities of human connection. Thank God for Dating Apps!
Starring
Farah Mokrani
Lara Heller
Robert Murphy
Mark Fletcher
Kendall Carroll
Watch 1 World 100 Lonely for FREE on Amazon Prime here:
http://bit.ly/1WORLD100LONELY
Find out more info about 1 World 100 Lonely
1 World FACEBOOK
1 World IMDB
---
ROTTEN TOMATOES REVIEWS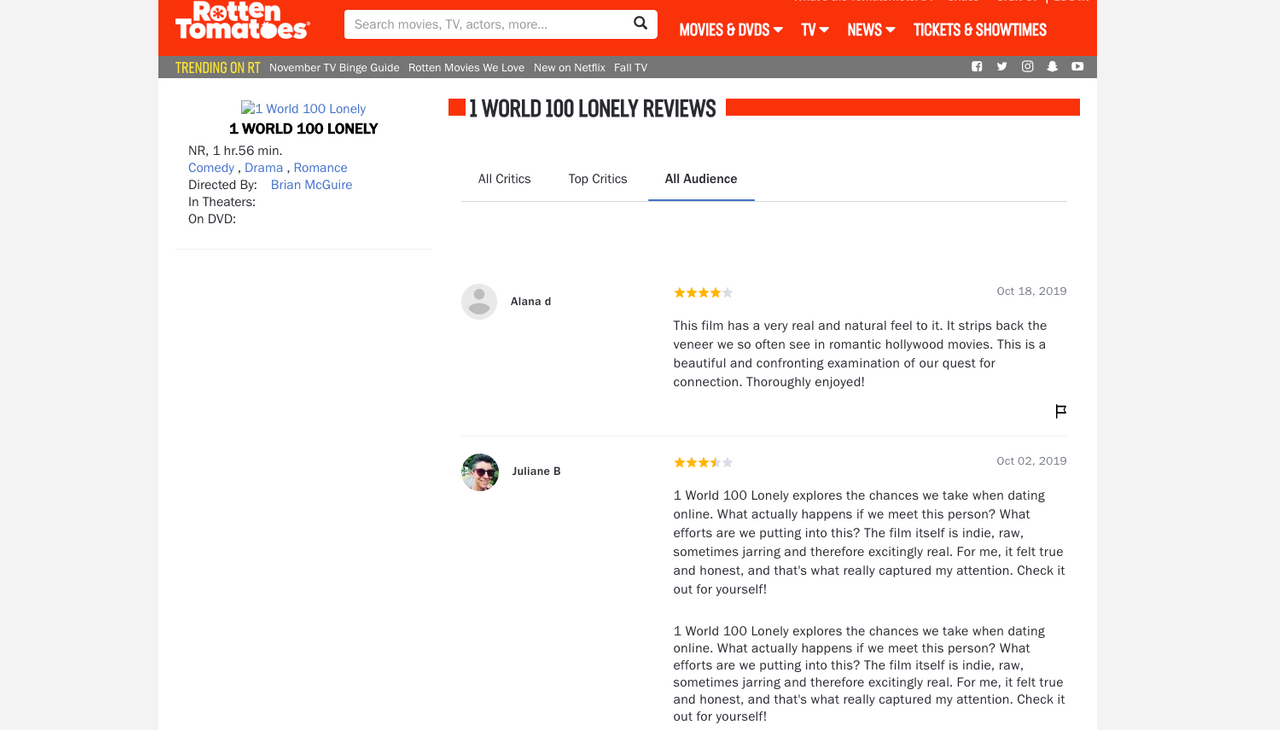 JOIN US & SUBSCRIBE TO OUR YOUTUBE PAGES
LeftHouse Films
LeftHouse Recordings
LeftHouse Crypto
Listen To LeftHouse Recordings Here
Listen To The 1 WORLD 100 LONELY Soundtrack