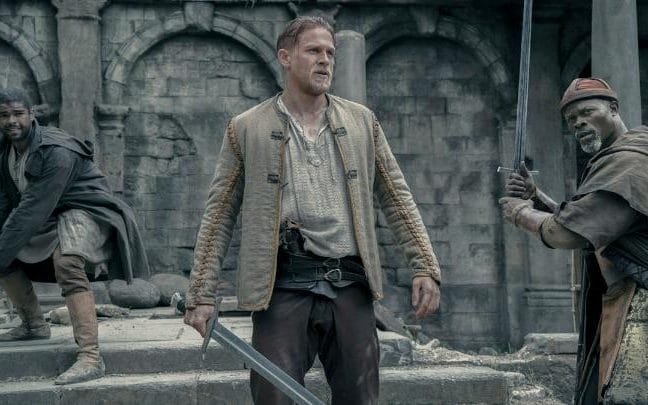 When I was growing up King Arthur and Camelot were legendary stories complete with all the medieval nostalgia. Everyone had heard of knights of The Round Table and Sir Lancelot.
This film is directed by Guy Richie and is portrayed with a completely different slant from the original films.
It Stars: Charlie Hunnam, Jude Law, Djimon Hounsou, Eric Bana, Aidan Gillen, Astrid Bergès-Frisbey, Kingsley Ben-Adir and Neil Maskell.
This film is full of evil wizards, dark towers belching fire and a Camelot besieged by war elephants of gigantic magnitude, which I'm sure is what Guy Ritchie had intended when he chose the familiar legend of King Arthur and gave it the most vigorous of creative shakings.
The story line is a complete change to the original , totally chaotic ,which I think will be hard for people to follow.
We have an Asian character known for Kung Fu , known as Kung Fu George and a string of characters with Cockney, Yorkshire and North East England dialects which really makes this movie into a comic strip and completely farcical.
The film is a complete mess and a conspicuous absence of characters such as Guinevere, Lancelot and Merlin the Magician .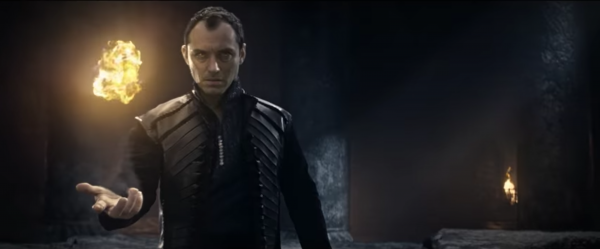 The spotlight falls upon Vortigern, in real life a British warlord from the Dark Ages but is portrayed here as the slayer of the evil magician Mordred and brother to Uther Pendragon and which he kills Arthurs father.
Jude Law plays him and if it wasn't for Jude's performance the film would have been even worse as noticeably Jude Law is rather good.
So now we have it and the stage is set .
Vortigen gets his magical powers by sacrificing loved ones to a disconcertingly omniscient octopus that lives in Camelots
flooded basement in his Castle .
Elsewhere in this appalling apology of a picture the female characters are either princesses or whores with neither occupation proving particularly long lived.
The main character is the adult Arthur who is Charle Hunnam however his acting ability needs to be seriously questioned as I found him totally unbelievable, weak and with no presence at all.
Considering he fought off Henry Cavill and Michael Fassbender for this leading role questions come to mind, like Why did Guy Ritchie pick him.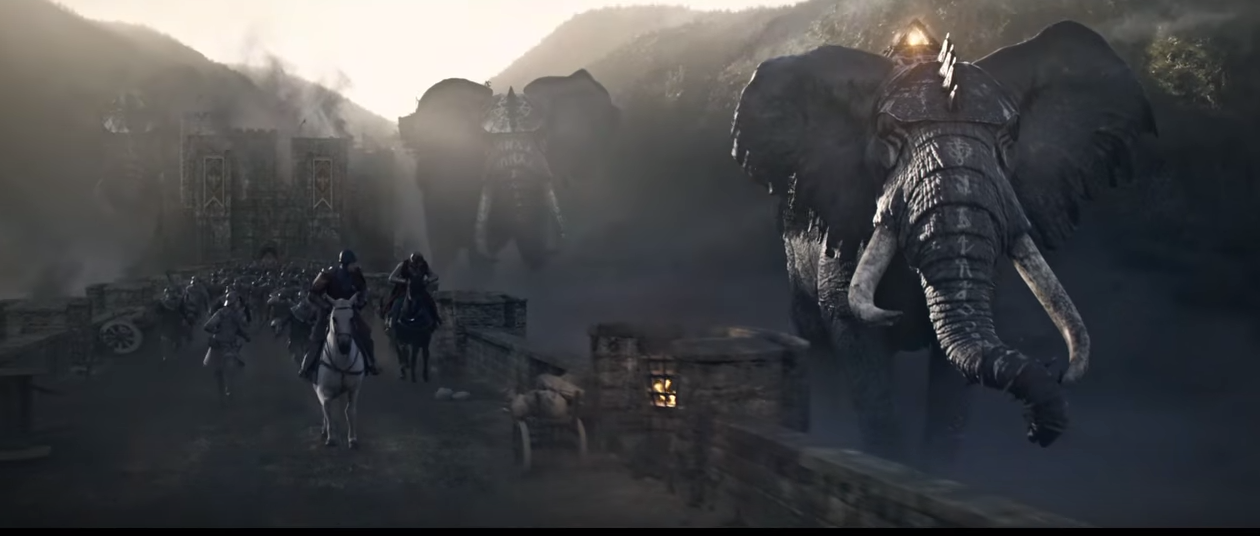 Fortunately the only good things I could see that were good were some of the special affects, noticeably the Gigantic Elephants, however they would have been more at home in Lord Of The Rings or Game Of Thrones
Images courtesy of collider, google and the telegraph