Year: 2006
Category: Spy.
Director: Martin Campbell.
Cast: Daniel Craig, Eva Green, Mads Mikkelsen, Jeffrey Wright, Judi Dench, Caterina Murino, Giancarlo Giannini, Simon Abkarian, Isaach de Bankole, Jesper Christensen, Ivana Milicevic, Sebastien Foucan.
---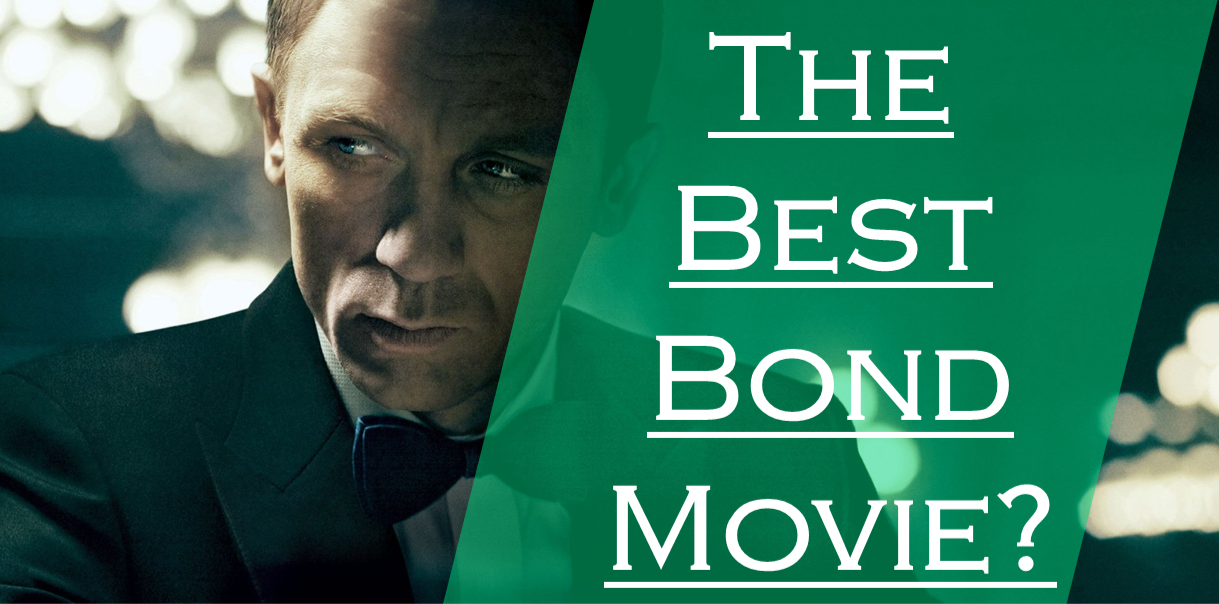 ---
In 1953 the novel written by Ian Fleming was published, an English author, journalist and naval intelligence officer, entitled Casino Royale, the first James Bond book, in which the MI6 agent known by code 007 was introduced, since then the story there reported has been recreated for the cinema and TV a total of 3 times; the first time was in 1954 when CBS adapted the story to a one-hour episode in which even changed the names of the characters; later in 1967 the first film was released, a comedy, which had 6 different directors and a cast full of stars, such as Peter Sellers, Ursula Andress, Orson Welles and Woody Allen, but which was considered by all as a real failure and a work completely incoherent; finally after the rights of the franchise changed ownership, decided to do a reboot and in 2006 the latest version of Casino Royale was released, which unquestionably became one of the best.

After murdering a traitorous chief of MI6 and his contact, James Bond gets his license to kill and 00 status, but while that happens, in Uganda, Mr. White organizes a meeting between Steven Obanno, a high-ranking member of the Lord's Resistance Army, and Le Chiffre, a private banker to terrorist groups; Obanno wants to safeguard his money and Le Chiffre lies to him saying that he only makes low risk investments while actually buying put options and financing terrorist attacks against the companies, this time the aerospace manufacturer Skyfleet, but when Bond frustrates his plans, Le Chiffre must organize a high level Poker tournament with the intention of recovering the lost money.
Now a Bond like never before seen, with the company of Vesper Lynd, an agent for HM Treasury assigned to supervise Bond and finance him, must deal with his ego to defeat Le Chiffre in his own game, and in that way force him to seek asylum with the British government.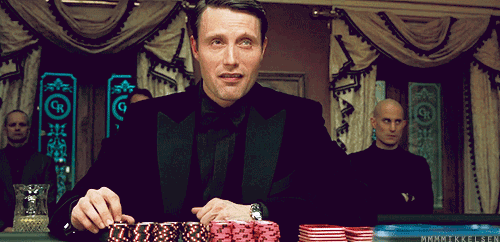 In the first part of the film we see explosive and fast sequences, so at that moment it looks like an action movie with a spy plot that the opposite, however, as the plot progresses, the action moves to a poker table and this necessarily does not make it boring but entertaining because there is more tension, in addition the appearance of the female character, Vesper, and the development of his relationship with Bond gives more emotional depth to the main character making this one of the best movies of agent 007.
The director, Martin Campbell, who previously directed GoldenEye, considered one of the best films of the franchise, does a great job in Casino Royale, the photography work is right, the cast was also chosen, and he knew how to add to the film a bit of everything, action, tension and drama in such a way that the viewer can forget about the reality that surrounds him during 144 minutes and accompany the character through the adventure defined in the fantastic script written by Neal Purvis, Robert Wade, Paul Haggis and solidly inspired by the original novel by Ian Fleming, in turn, Chris Cornell's magnificent theme, You Know My Name, which describes the relationship between Bond and his boss M, is maintained throughout most part of the film.
The acting work is great, today almost everyone is satisfied with Daniel Craig as James Bond, however, 14 years ago when he was chosen to play the character he was not the favorite and his choice received many negative criticisms, however, his performance It was so good that he was finally accepted and even became the benchmark for many who had not seen the previous films. Eva Green, who at the time had a short career on the rise, made a great performance as Vesper Lynd, and thanks to that and her beauty for many of the franchise fans she automatically won the position as a favorite Bond girl. Mads Mikkelsen as the ruthless villain Le Chiffre, maintains a threatening presence from the beginning to his last scene, in fact, we could say that he is one step ahead of Bond at all times. Other actors such as Judi Dench, Giancarlo Giannini, Jeffrey Wright and Caterina Murino do a very good job also although their participation is short.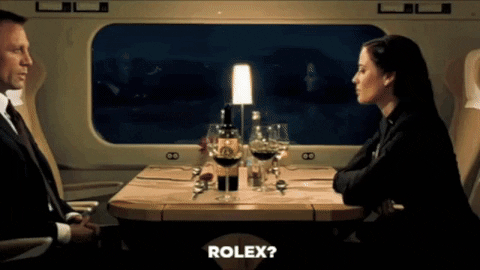 In short, I consider this to be one of the franchise's most interesting films, and probably the best in general, many consider GoldenEye or even Skyfall to be better films, but if you ask me, I personally consider Casino Royale without a doubt is the best and most solid James Bond film ever filmed.
At some point I will make the review of the other films, but for now I recommend watching this one if you have not done it yet, you can buy it or rent it on Amazon. Do it now!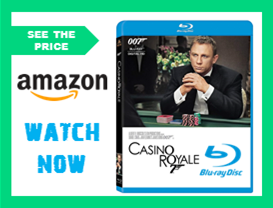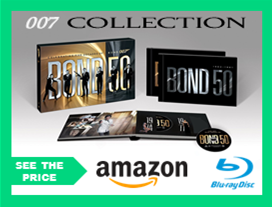 ---