Two months before its release, The Walking Dead begins to reveal more details about the ninth season, which will mark the farewell of Andrew Lincoln of the series.
The departure of Andrew Lincoln from The Walking Dead is now a reality; that is why AMC is making a strong restructuring in what will be the ninth season of the series, which will have as its main axis the settlement of the new civilization, partly led by Maggie Greene.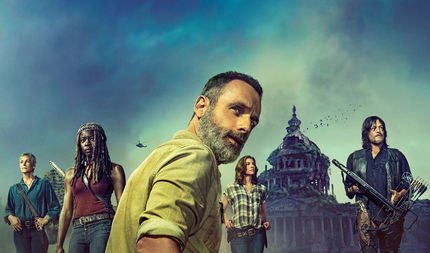 The first official trailer of the ninth season made clear the infrastructure advances that we will see in Hilltop, giving the pattern of the temporary jump that history will have. Now, AMC confirmed that the plot will advance a year and a half, since The Saviors were defeated, with Negan remaining as a prisoner of the community.
Other details that were revealed is that Maggie's son will be named Hershell in honor of his father. In addition, Lauren Cohan explained how her character will deal with the fact of having Glenn's murderer prisoner: "Part of your conflict this year is finding the state of peace of mind that allows you to keep Negan alive and start being a good leader and a good mother The conflict will come mainly from trying to get these two thoughts together. "
The Walking Dead will return on October 7th.