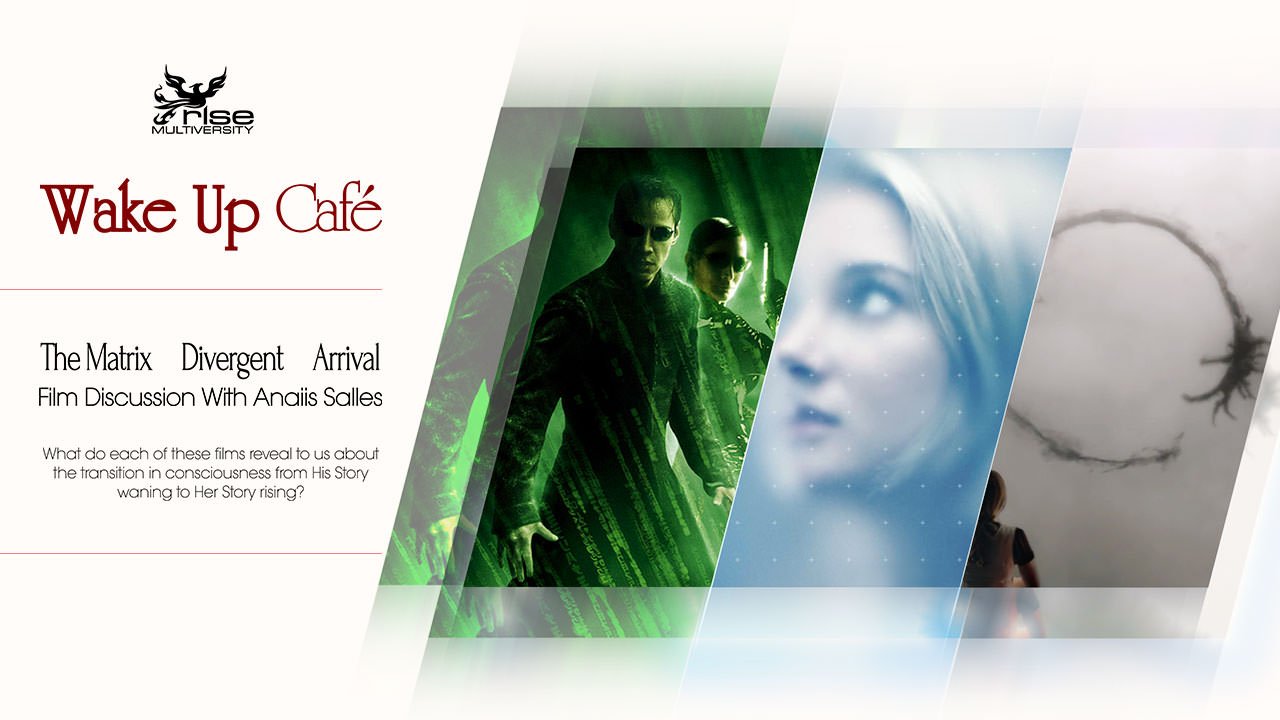 "
In the first Wake Up Cafe online gathering for 2017. Anaiis Salles with Sienna Lea shares their perspective on rapid and powerful shifts in mass consciousness generated by these iconic feature films. We transition from domination of Artificial Intelligence in a world destroyed by war to a world where a war between worlds is pre-empted by the intuitive communication process led by an ordinary woman holding her own in a warrior dominant setting. How are we being invited to change?"


The Matrix. 1999. Divergent. 2014. Arrival. 2016.


 "What do each of these films reveal to us about the transition in consciousness from His Story waning to Her Story rising?" 


Join the next Wake Up Cafe: risemutliversity.org

Wake Up Cafe... Film buffs and seekers! Share deeper insights about our eclectic selection of inspiring movies, familiar and new. Join the Cafe!

=========================
Wake Up Cafe: Matrix, Divergent, Arrival
Recorded January 15th, 2017

Anaiis Salles risemultiversity.org/anaiissalles @livinglessons
Sienna Lea risemultiversity.org/sienna-lea

__________________________________

risemultiversity.org | Empower Your Awakening
Facebook / Twitter / Vimeo / Youtube / Onstellar / Steemit

__________________________________
Rise Multiversity is 100% community supported.
(Donations are for Rise Multiversity only)

BTC: 1M4SUgNK7Q4dxwWPDqh9sKG9VHGT3mKDKc
DASH: Xk3JQULj8i9KEAsWWwNWEmCknqfgmDknhM
ETH: 0x5B9855963cdD0e78642eE663E5029bF15ae37d82
EOS: 0x5B9855963cdD0e78642eE663E5029bF15ae37d82
__________________________________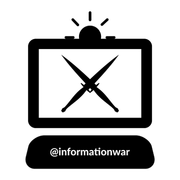 Information War @informationwar
#informationwar
https://discord.gg/EzAwQeb




Beyond The Veil
#beyondtheveil
https://discord.gg/N83GW7




Gamers United @gamersunited
#gamersunited
https://discord.gg/4vyF8ru




SteemStar Network  @SirCork
https://discord.gg/n48Gqn



You Are Hope @youarehope
#youarehope
https://discord.gg/KAuEuW