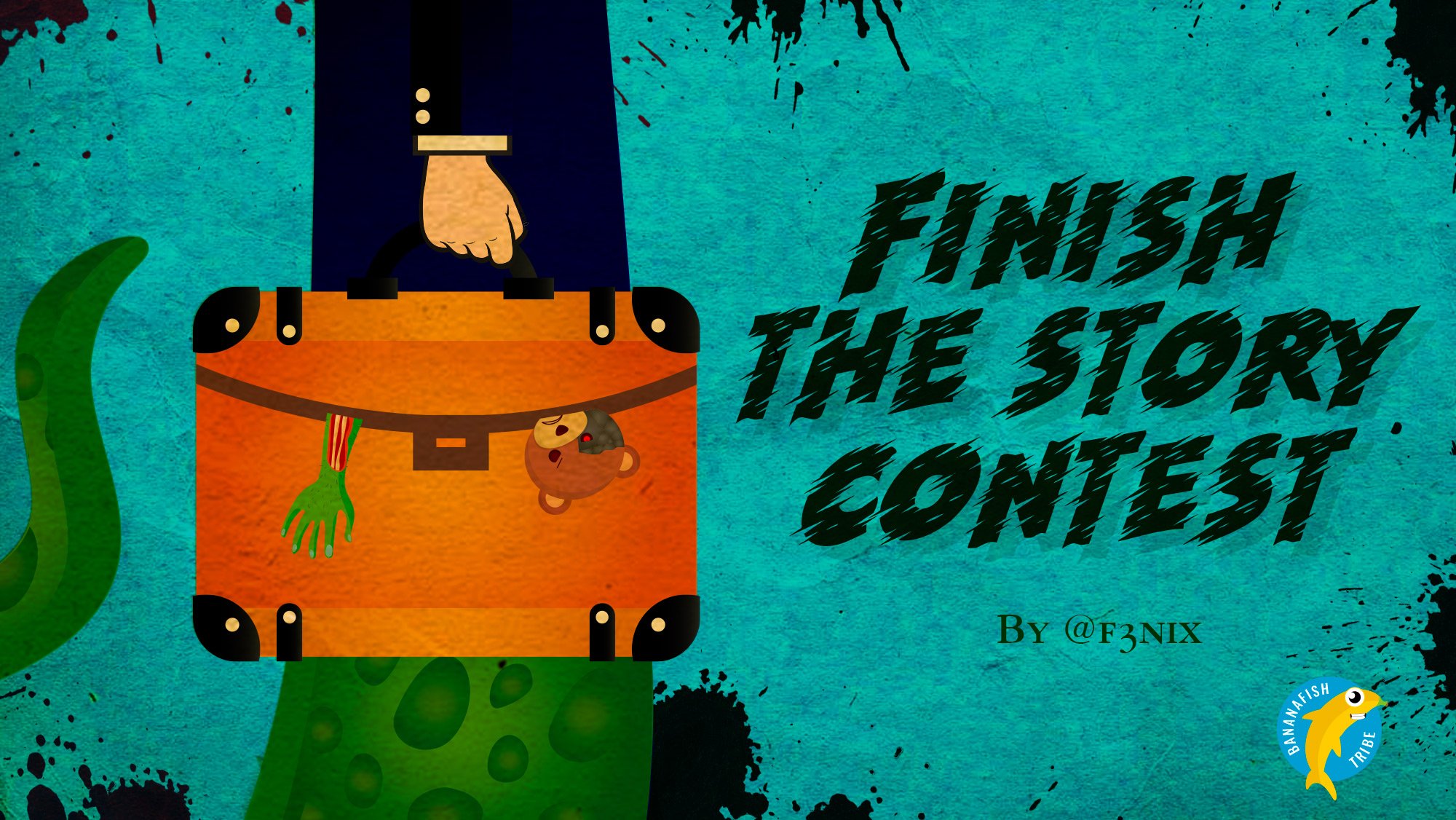 A contest with a pot of 5 STEEM + 5 @steembasicincome shares? You're in the right place!
160 @steembasicincome shares awarded till now (plus 22.558 SBD and 28 STEEM) through the contest in 33 weeks!
Here are today's yellow finned prize categories, caught fresh for you:
1st place : n. 5 STEEM
2nd place : n. 2 steembasicincome share
popular vote: n. 2 steembasicincome share (remember to vote your favourite!)
Best comment to the stories: n. 1 steembasicincome shares


@f3nix here, your obsessive compulsive robber of ancestral temples lying in the depths of the sea. While you're busy with your obscure witches' Sabbath, I'm packing my luggage. Tomorrow a flight will take me to Mrs. F3nix after months. Therefore, allow me to be brief and just say that in this edition we have the honor to host a script by Master @gwilberiol. You can't miss this edition for two solid reasons: 1) it's one of the finest stories we ever had; 2) I raised the 1st place's pot to 5 STEEM.


Map of the Bananafish Realms from a squirrely perspective!
Tell to a friend about the contest!

Join the Bananafish Realms discord chat for fresh updates and other amenities.

Vote, vote, vote your favourite story (and win 2 STEEM)!

Use the #finishthestory tag.

Try to post your story the earliest possible and not at the last moment (or after the results! argh!)

Respect the 500 words limit.

Help our contest & workshop to grow by giving it some visibility.
And now.. let's dive into today's story!




The Last Will and Testament of Geralda Connors
by @gwilberiol
My name is Elisha Crow and I hate my job.
I'm waiting in my office, a sealed envelope before me on the mahogany desk.
I glance at the potted plant, plastic since the real ones keep dying on me. Then at my Harvard's law degree nailed to the wall.
Geralda Heather, nee Connors, died last week, alone in her villa. Her husband left her with twelve million bucks, which she held very close, and a vast hatred towards humankind, which she spread passionately. She died with locked doors and closed windows; dogs and gardener outside on the lawn. No signs of a struggle. She had a weak heart.
I adjust my special glasses and examine my guests.
Sprawled on the sofa as if it belonged to her alone, Brigitta Connors scowls at me. She disapproves of any skin color but her own, and I'm black, wearing a suit that she decided I've stolen. She's the victim's sister, but they weren't on speaking terms. She has the only spare keys to the villa and an alibi.
Sitting rigidly on the small chair near the window, once-violin-prodigy Pearl Heather wilts under my scrutiny. She ran away from home in her teens. She's bald, wrestling with one of the bad cancers. Lost her flat and savings to the medical bills. She's the victim's estranged daughter. She has no friends, no prospects, a pair of lovely eyes and a motive.
Shuffling his feet and glancing at the armchair wondering if it's all right to sit down is John Cotter, the gardener. Employed by the Heathers for fifty years, and they weren't kind people. He's the key witness and a stubborn one, insisting nobody came to visit on that fateful day.
My cell phone vibrates and I glance at the screen. Finally!
Aconite. How did you know, you old fraud.
It's Francine. So bright, so full of life. I wish she'd let me date her, but she's too smart for my cheap lies.
I type: 'I had a hunch, Fran.'
Bull. And I'm Lieutenant Brown to you. Where are they now?
'They're all here. I'm about to start.'
We'll be there in thirty minutes. None of your theatrics, you read me?
'Can't promise that.'
I'm warning you, Crow!
I put down the phone. Sighing, I take off my special glasses, clean them with a handkerchief and leave them on the desk.
I blink as my vision clears. I see Brigitta, looking bored and haughty. Pearl, gazing dreamily at the sky outside. John, who settled for balancing uncomfortably on the armrest.
And the pale specter of Geralda Connors, my client, staring at her killer. She's livid.
I hate my job. I wish it was a job I could quit. You can stop an investigation; you can exit a tribunal. But anywhere I run, I'll still be a psychic. And the dead can tell.
"Ladies and gentleman; thank you for coming," I begin. "Before I read the will, there's a story you need to hear."



Let's the Bananafish Tribe grow together!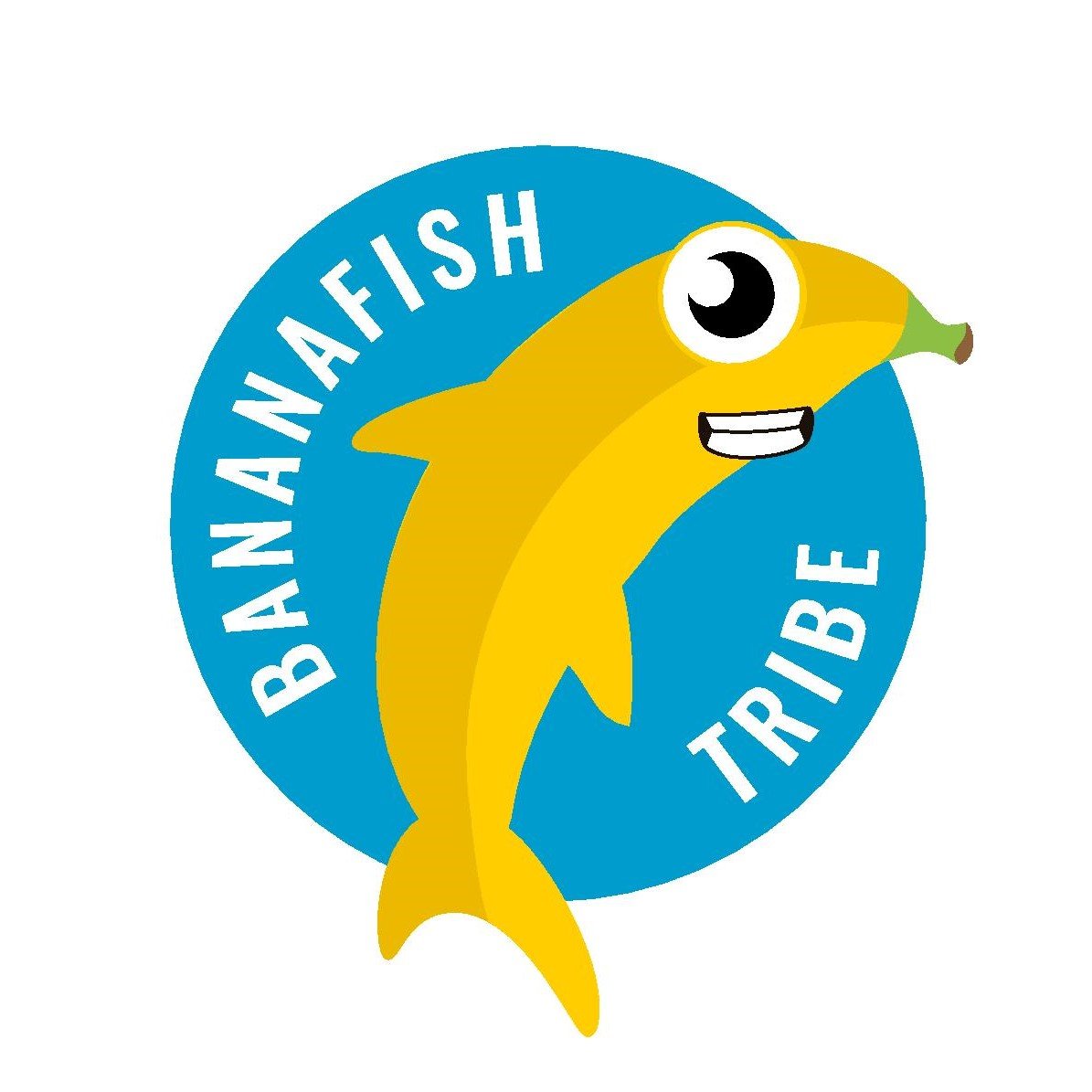 The wise potassium kami Bananafish wants all of its beloved people can benefit from rich upvotes. For this reason, knowing that unity is strength, it asks for SP delegations and for numerous commitments to the voting trail.
With delegations,
@bananafish
VP will grow and consequently the upvotes given to every contest entry will be higher.
@f3nix
,
@tristancarax
,
@theironfelix
,
@raj808
,
@brisby
,
@maverickinvictus
,
@cyemela
,
@marcoriccardi
,
@calluna
,
@oivas
,
@anixio
,
@ntowl
are the names of the proud Bananafish Knights who already delegated a fraction of their SP to this project.
Following the voting trail is a way to make sure you always support the other participants to the Bananafish contests, automatically upvoting the posts (but not the comments)
@bananafish
upvotes.
@foffelius
,
@steelochlaver
,
@f3nix
,
@marcoriccardi
,
@anixio
,
@gwilberiol
,
@brisby
,
@calluna
,
@ntowl
,
@dirge
,
@iamthegray
,
@seesladen
,
@theironfelix
,
@letalis-laetitia
,
@vdux
are already in the trail.
If you're interested, here you can find all the information needed.
---
Bananafish Tribe supports @anarchyhasnogods project called Collective Intelligence. Cheers to our yellow-finned buddies @theironfelix and @dirge who are moderators in the @co-in community together with me, @f3nix.
This is a promising model, which rewards quality based on a decentralised consensus protocol… what does it mean? You can submit worthy posts to the @co-in platform and hopefully this will result in some interesting upvotes for the author. Many submission to Mizu No Oto and Finish the Story contests have already received upvotes from Co-In.
Join in at Co-In site here!
https://collectiveintelligence.red/
Or join on Discord channel to interact with the community!
https://discord.gg/sx6dYxt

Join the fun! Here is how this contest works:
An unfinished fiction story or a script is posted.

You finish it with your own post or a comment in the comment section. A limit of 500 words is recommended.

WIN 5 STEEM + 5 @steembasicincome shares to the writers with the best endings and comments.
The result will be out on Wednesday 7th November, 14:00 PM GMT+7 avg. (U.S. West Coast time zone). Submission and voting deadline: Tuesday 6th November, 12:00 PM - noon GMT+7 (U.S. West Coast time zone)
A special thank to @tristancarax, @theironfelix, @raj808, @brisby, @maverickinvictus, @cyemela, @marcoriccardi, @calluna, @oivas, @anixio, @ntowl for their precious delegations, making this project a reality!
If you like this contest..SPREAD THE GOSPEL! We're grateful for your resteeming and word of mouth. Everything helps to grow together!
GOOD LUCK, BRAVE STORYTELLERS!