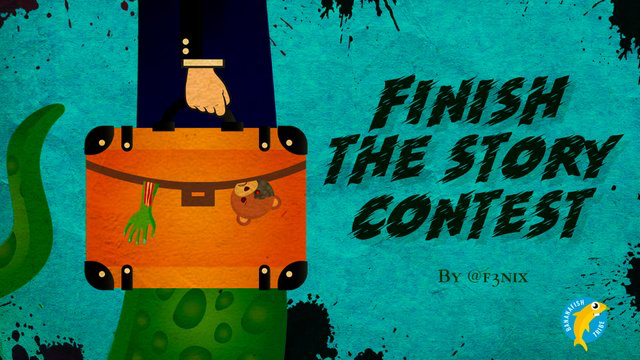 A contest with a pot of 10 STEEM, 10 SBI & 1000 SNAX? You're in the right place!
304 @steembasicincome shares awarded till now, plus 22.558 SBD, 298 STEEM, & 6702 SNAX tokens through the contest in 60 weeks!
Welcome, denizens of the ink, to our 61st Edition of the Finish The Story Contest! It's your resident squirrel, @Brisby, at the helm for another voyage through imagination. I would like to apologize for the lateness of this edition. There was a family emergency that took precedence to my time. I'm sure you've all been awaiting this next prompt offering with bated breaths 😉, so why don't we get to it?
Courtesy of our terrific partners, @Crowdmind, we're now also giving away sweet golden SNAX tokens! Let us raise our frosty mugs of banana grog to them! Haven't heard of SNAX? Then I urge you to check out Crowdmind's Interview with the team from the SNAX blockchain as well as our previous post.
What treasures await within the @Curie & @Crowdmind enhanced Bananafish chest?
1st place: n. 5 STEEM & 500 SNAX tokens
2nd place: n. 3 STEEM & 300 SNAX tokens
3rd place: n. 2 STEEM & 200 SNAX tokens
Popular vote: n. 7 @steembasicincome shares
(Please note there is a minimum of three votes to active the popular vote reward so don't forget to vote for your favorite story!)
Best comment: n. 3 @steembasicincome shares.
Thanks to @curie's generous funding we reintroduced this reward! We are looking for an insightful curation comment. It doesn't have to be necessary long or flamboyant.
To receive your SNAX rewards, you'll need to have a SNAX wallet.
For those who like instructions with photos, here's a handy tutorial.


---
Map of the Bananafish Realms from a squirrelly perspective!
Share the love and tell a friend about the contest!

Join the Bananafish Realms discord chat for fresh updates and other amenities.

Vote, vote, vote your favorite story in the comments below!

Use the #finishthestory tag.

Try to post your story as early possible and not at the last moment (or after the results! argh!) to give people chance to read yours before they vote

Respect the dreadful 500 words limit! o_0

Help our contest & workshop to grow by giving it some visibility and consider linking back to this post in your entry.
Good luck, brave storytellers!

Skin Deep
by @Brisby
"Our company stands by our satisfaction guarantee!" beamed the processing clerk with her row of brilliant white teeth.
Arnav returned her smile with a tight one of his own. That hadn't answered his question. Before he could repeat it again, the woman raised a pale green arm and gestured to the hallway on her left.
"Please proceed to the end of the hall to begin your procedure. We thank you for choosing DermaTru." Shimmering, the glass partition darkened as she turned from the console. Punctuating a blunt end to the transaction.
Arnav blinked, debating if he should knock on the blackened separator to demand a better response. Anxiety from the thought of creating a scene thrummed a timpani beneath his ribs. Lara would never forgive him for an embarrassing display in public. Besides, the blatant avoidance of his concerns had told him what he needed to know. There wouldn't be any going back.
Flickering screens aligning the hall were alight with a dazzling rainbow of customers. Each one a testimonial touting appreciation and joy for their operations. Waiting beside the iridescent number four in line, Arnav focused on one he hadn't seen before. A teary-eyed blue woman, Bonnie, was thanking DermaTru for giving her back her life.
"After my accident, I hid away." Sympathetic music underscored the images of a crumpled car and her body mottled with burn scars. "People would stare at me in the stores. I couldn't stand the looks in their eyes." The music swelled into inspirational notes as she continued, "Then I found DermaTru." Azure hands clasped over her heart as she stared from the screen, "They gave me more than the skin of my dreams, they gave me my life back."
A pneumatic hiss drew his attention as the door next to the screen slid open. Arnav's stomach flipped, readying to paint the floor with its own colorful mix of pastrami and bile. Closing his eyes, he forced down the nausea with measured breaths. There wasn't a reason to get himself worked up over this. There hadn't been a single case reported of nanite rejection. It was a simple and safe procedure performed by professionals.
His tremoring hands and quaking knees refused to acknowledge his attempts to calm himself. How like his life, even his own body ignored him.
But, all that would change after today. One quick injection and Arnav would have his wife smiling at him again. His Lara would be happy again. His hands fisted. He could do anything so long as it was for her. His knees eased their quivering. Anything to have her look at him again with something other than disappointment. His eyes opened.
Rallied by the thought of seeing love in Lara's eyes, Arnav stepped forward into the implantation room.




Let's grow together!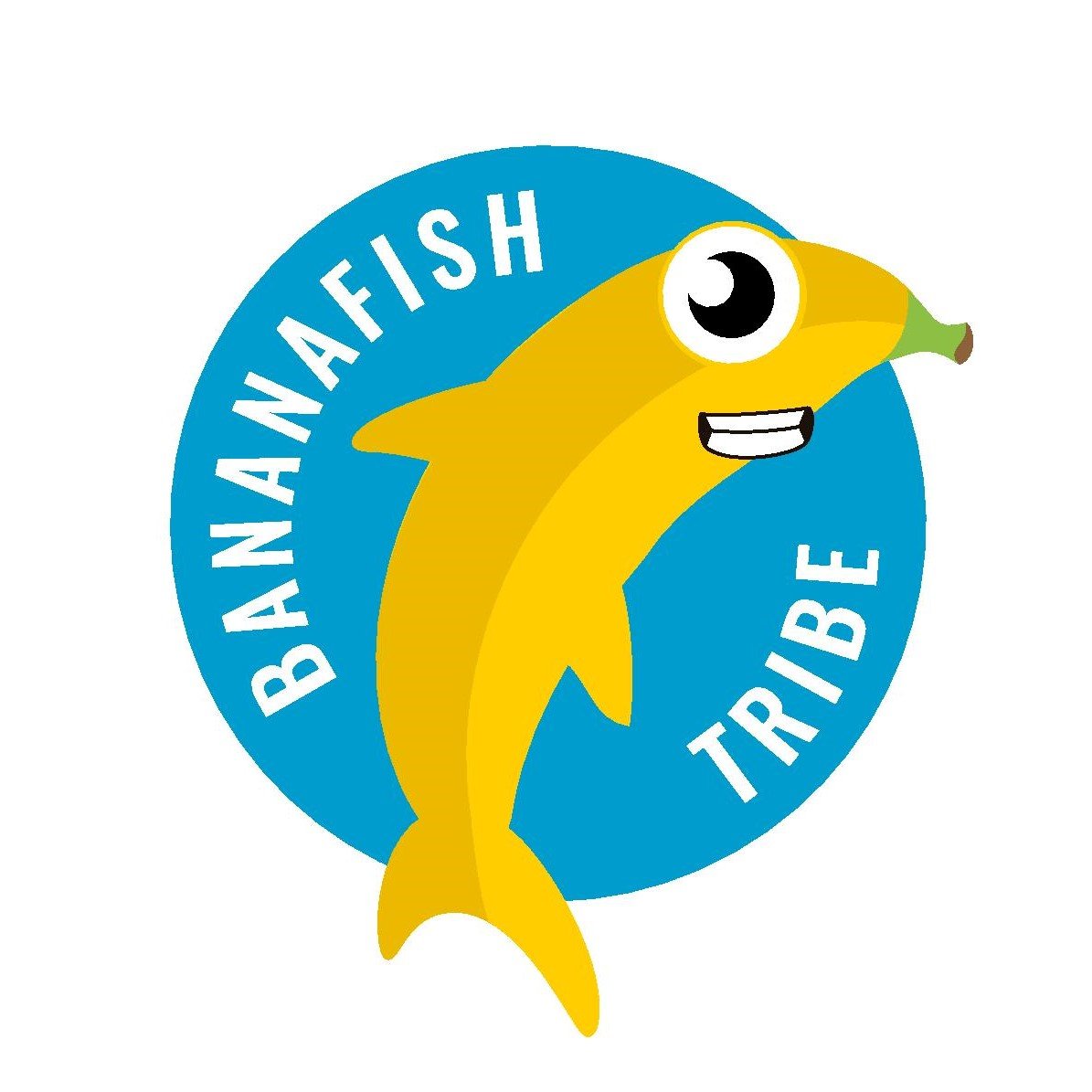 The wise pectin-packed Bananafish wants all of its beloved people to benefit from rich upvotes. The more of us join the trail or delegate SP, the more our vote on your entries is worth.
Unity is strength, if you would like to contribute to the cause, click here to delegate 25 SP, 10 SP or find out here how to delegate an amount of your choosing!
Following the voting trail is an effortless way to make sure you always support the other participants to the Bananafish contests, automatically upvoting the posts (but not the comments) @bananafish upvotes. It only takes a few minutes to join, you can find all the instruction on how here. So check it out and make the most of your voting power while supporting your fellow bananites!
Let's raise a glass to @foffelius, @steelochlaver, @f3nix, @marcoriccardi, @anixio, @gwilberiol, @calluna, @ntowl, @dirge, @seesladen, @theironfelix, @letalis-laetitia, @vdux, @felixgarciap, @tristancarax, @khasa, @stever82, @brisby, @drazeus, @robinsonr810, @michaias who are already in the trail.



Join the fun! Here is how this contest works:
An unfinished fiction story or a script is posted.

You finish it with your own post (use the #finishthestory as your first tag) or a comment in the comment section. A limit of 500 words is recommended.

WIN 10 STEEM, 10 @steembasicincome shares & 1000 SNAX to the writers with the best endings.


The submission deadline: Thursday - July 8th, 4:00 PM EST (U.S. East Coast time zone). Results will be announced by Friday - August 9th, 5:00 AM EST (U.S. East Coast time zone). You may vote your favorite story until the results are out!
A special thanks to @gwilberiol, @dirge, @tristancarax, @theironfelix, @raj808, @brisby, @maverickinvictus, @cyemela, @marcoriccardi, @hidden84, @calluna, @oivas, @ntowl, @f3nix, @felt.buzz, @khasa and @vdux for their precious delegations, making this project a reality! If you like this contest..SPREAD THE GOSPEL! We're grateful for your resteeming and word of mouth. Everything helps to grow together!
GOOD LUCK, BRAVE STORYTELLERS!