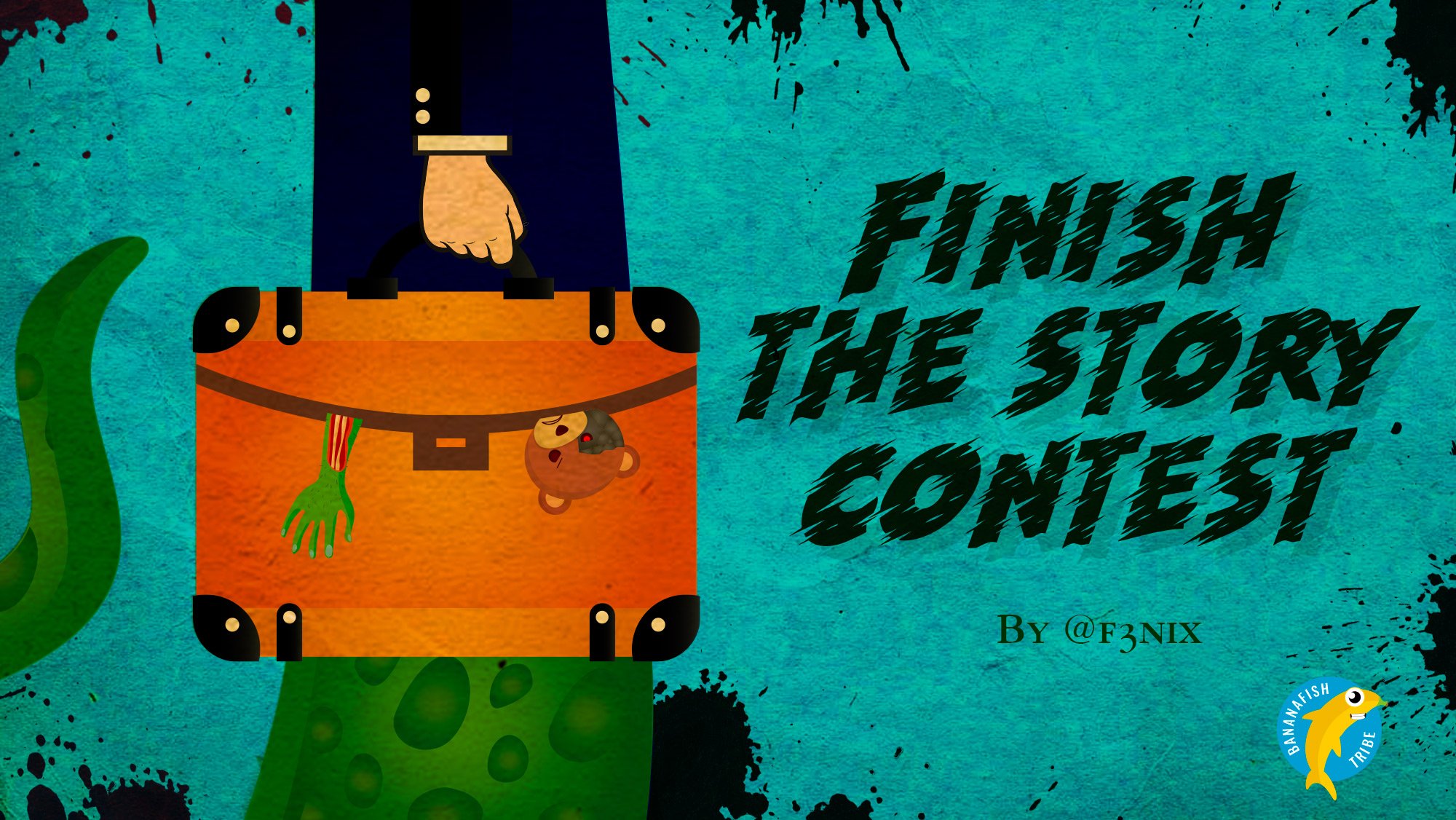 A contest with a pot of 10 STEEM, 10 @steembasicincome shares, 1000 SNAX? you're in the right place!
317 @steembasicincome shares awarded till now, plus 22.558 SBD, 330 STEEM, & 10720 SNAX tokens through the contest in 63 weeks!
Welcome to you all, dear bizarre creatures of the abyss! @f3nix writing here, your deranged Bananafish prophet for all seasons. And, in fact, talking about seasons, stories succeed one another like the leaves of autumn at the doors. Two months have passed since we created a team of proud Bananafish Paladins to handle all of our initiatives: thank you @calluna, @marcoriccardi, @dirge, @ntowl, @brisby and of course thanks to you all, followers of the Big yellow, for keeping the potassium flame alive!
Today let me introduce you to another fine entry by our friend @gaby-crg: in the best tradition of this contest, we are gifted with an open story, wrote in an interesting first person and with a juicy cliffhanger winking at your second half. I can't wait to admire the fruit of your imagination!
---
What treasures await within our dazzling Lemarchand's box?
1st place: n. 5 STEEM + 500 SNAX + 300 FIRE tokens
2nd place: n. 3 STEEM + 300 SNAX + 100 FIRE tokens
3rd place: n. 2 STEEM & 200 SNAX tokens
Popular vote: n. 7 @steembasicincome shares
(Please note there is a minimum of three votes to active the popular vote reward so don't forget to vote for your favorite story!)
Best comment: n. 3 @steembasicincome shares.
We are looking for an insightful curation comment. It doesn't have to be necessary long or flamboyant.
To receive your SNAX rewards, you'll need to have a SNAX wallet.
For those who like instructions with photos, here's a handy tutorial.


---
Map of the Bananafish Realms from a squirrelly perspective!
Share the love and tell a friend about the contest!

Join the Bananafish Realms discord chat for fresh updates and other amenities.

Vote, vote, vote your favorite story in the comments below!

Use the #finishthestory tag.

Try to post your story as early possible and not at the last moment (or after the results! argh!) to give people a chance to read yours before they vote.

Respect the dreadful 500 words limit! o_0

Help our contest & workshop to grow by giving it some visibility and consider linking back to this post in your entry.
And now let's dive into this week's story!

Vanilla
by @gaby-crb
I am woken up by the smell of coffee, wafting through the apartment. I stretch under the warm sheets and force myself to get up. I get dressed for work before following my nose into the kitchen.
My girlfriend is standing on her tiptoes. The bottom of her nightdress softly inching up her bare legs as she reaches into the cupboard for a mug. I reach past her and grab the one she had been struggling to grasp. She huffs and a sloppy grin spreads across my face. I'm not a tall person on average, but it has been entertaining having someone smaller around.
I take out a mug for myself and fill it to the brim with the pungent black liquid. I inhale deeply, savouring the warmth. A pang of guilt fills me as I take my first sip, I had promised my doctor I would cut down.
"I made you some lunch, it's in the fridge, and I have a surprise for dinner."
"Thank you." I open the fridge and pull out the brightly coloured plastic box, my heart sinks slightly knowing its most likely a salad. Another recommendation from my Doctor. "What's the surprise?" I ask knowing full well I won't get a straight answer.
She laughs at me and hides behind her mug. "What time will you be home?"
I shrug. "Probably after seven, those roadworks are still there." I finish my coffee and put the empty mug in the sink. I kiss my girlfriend goodbye and head out to work, regretting leaving her looking so seductive.
My drive to work is boring. I pass the workers as they are setting up their equipment and make a mental note of the time delay.
I get into work and say a few greetings to people I barely know. 5 years at the company and I hardly know anyone beyond my own department. After 2 meetings,1 completed report and many, many cups of coffee, I finally get to zone out on my lunch.
I take the lid off of my lunchbox, I was right to assume it was a salad. Everything has been neatly prepared, even the tomatoes are cut into little flowers. I can't help but smile at the love and attention she's given it. I text her.
Lunch is amazing love.
A smaller pot contains a mix of fruit along with a note reminding me to go for a walk. My Doctor suggested to do more exercise during the day, which is difficult when I'm chained to a desk for 8 hours. But I have thirty minutes left and a walk in the fresh spring air feels like a good idea.
I wrap up and set an alarm on my phone to warn me when I need to turn around. The street is quiet with only the occasional car hurtling past. I fall into a steady rhythm and concentrate on my breathing.
That's when I see the blue lights flashing in the distance.

Let's grow together!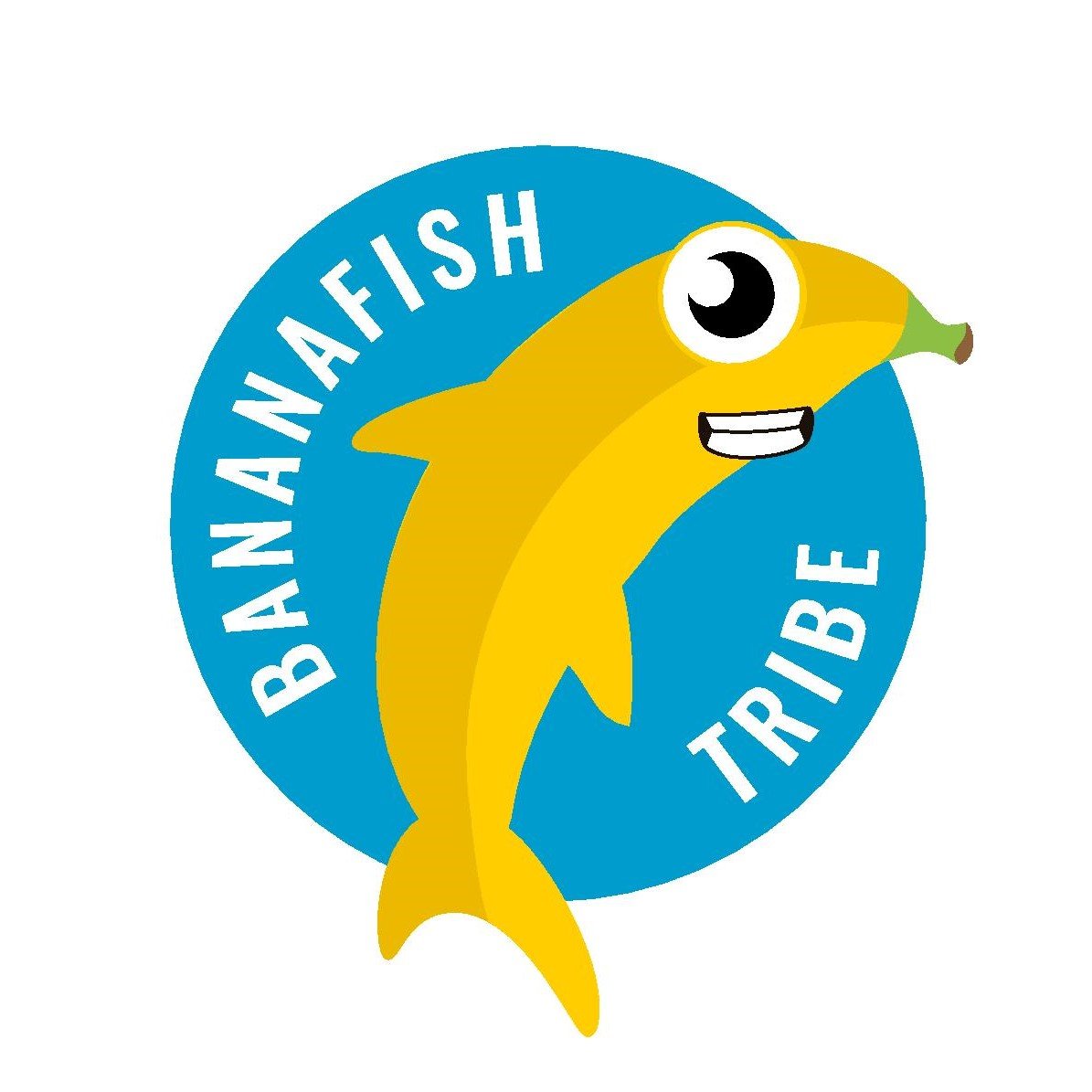 The wise pectin-packed Bananafish wants all of its beloved people to benefit from rich upvotes. The more of us join the trail or delegate SP, the more our vote on your entries is worth.
Unity is strength, if you would like to contribute to the cause, click here to delegate 25 SP, 10 SP or find out here how to delegate an amount of your choosing!
Following the voting trail is an effortless way to make sure you always support the other participants to the Bananafish contests, automatically upvoting the posts (but not the comments) @bananafish upvotes. It only takes a few minutes to join, you can find all the instruction on how here. So check it out and make the most of your voting power while supporting your fellow bananites!
Let's raise a glass to @foffelius, @steelochlaver, @f3nix, @marcoriccardi, @anixio, @gwilberiol, @calluna, @ntowl, @dirge, @seesladen, @theironfelix, @letalis-laetitia, @vdux, @felixgarciap, @tristancarax, @khasa, @stever82, @brisby, @drazeus, @robinsonr810, @michaias who are already in the trail.



Join the fun! Here is how this contest works:
An unfinished fiction story or a script is posted.

You finish it with your own post (use the #finishthestory as your first tag). A limit of 500 words is recommended.

10 STEEM, 10 @steembasicincome shares & 1000 SNAX, plus today's special FIRE reward, to the writers with the best endings.


The submission deadline: Thursday - August 29th, 08:00 AM EST (U.S. East Coast time zone). Results will be announced still on Thursday - August 29th, 17:00 PM EST (U.S. East Coast time zone). You may vote your favorite story until the results are out!
A special thanks to @gwilberiol, @dirge, @tristancarax, @theironfelix, @raj808, @brisby, @maverickinvictus, @cyemela, @marcoriccardi, @hidden84, @calluna, @oivas, @ntowl, @f3nix, @felt.buzz, @khasa and @vdux for their precious delegations, making this project a reality! If you like this contest..SPREAD THE GOSPEL! We're grateful for your resteeming and word of mouth. Everything helps to grow together!
GOOD LUCK, BRAVE STORYTELLERS!