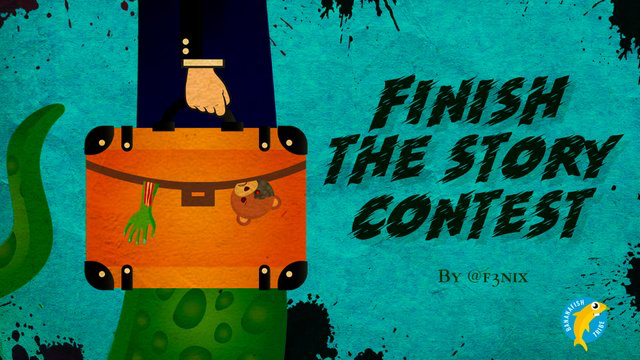 A contest with a pot of 10 STEEM, 15 SBI ? You're in the right place!
327 @steembasicincome shares awarded till now, plus 22.558 SBD, 370 STEEM, & 12402 SNAX tokens through the contest in 66 weeks!!
Contest Info
Welcome, dear writers, to our 68th Edition through the playgrounds of the fantastic!
What treasures await within the weary wanderer as it gazes into the eyes of the Old Ones?
For this contest, the rewards are:
1st place: 10 STEEM
Most Voted Story: 10 SBI (a minimum of 3 votes is required to activate this reward.. don't forget to vote your favorite one!)
Best comment: 5 SBI (We are looking for an insightful curation comment. It doesn't have to be long or flamboyant.)
Well, in my lingo that is called short-and-sweet and right on time for the holiday season. 😊
I'm here @dirge contributing a prompt, which stems from a fun winter writeup I penned a year ago. Looking forward to how you choose to end it. As for judging, I'll be consulting with @bananfish folk, we who pray to the gods of the sea at Innsmouth. So join our discord
As always, we thank our supporters and well-wishers who help us bring this exciting contest to our followers. In that, we thank @curie, @ocdb, @curangel and all our curators who enjoy and support genuine and quality content.
---
Map of the Bananafish Realms from a squirrelly perspective!
Share the love and tell a friend about the contest!

Join the Bananafish Realms discord chat for fresh updates and other amenities.

Vote, vote, vote your favorite story in the comments below!

Use the #finishthestory tag.

Respect the dreadful 700 words limit! o_0 But 500 is mighty fine as well.

Help our contest & workshop to grow by giving it some visibility and consider linking back to this post in your entry.

Contest Prompt introduced on December 17th Posts must be submitted, linked in the comments, by 12:00 Korean Standard Time on January 1st. We'll start the new year right. Posts submitted after deadline will be disregarded. "Sorry, but I've got a job," -@Dirge
good luck, brave storytellers.

The War On Christmas
"He just marched in and fell down on his bunk," Tili the elf began. "Hasn't said a word. He's been staring at the wall." Rili thanked him and opened the door to the worker's dorm. Gili sat, his legs curled up to his chest, rocking back and forth, staring at the wall in the half-lit room.
"Hey Gili," Rili said. He stepped inside the dorm and pulled up the blinds. "Heard you weren't feeling too good. What's wrong?"
Gili said nothing. He continued staring, his elvish eyes a shade of absence, black circles hanging beneath them.
Rili stepped forward and put a hand on Gili's shoulder. "I can't help you if you don't talk to me, Gili," he said. "What's wrong? What's the matter?"
Gili turned his head to Rili, as if noticing him for the first time. The light slowly returned to his eyes. "What's wrong?" Rili asked again.
"You won't believe what I caught Santa doing…" Gili whispered.
***
Rili stormed out of the dorm, Tili chasing his heels down the shoddy hallway to the creaky elevator. "Well?" Tili asked. "What did he say? I heard him whispering."
"We need to get a hold of Rudolph. Now," Rili said.
"What? Rudy? What's the matter?" Tili asked, the nervousness building in his voice.
"Do you still remember how to use a cane spear?" Rili asked.
"A cane spear? We haven't used one of those in a thousand years…"
"I want every able bodied elfman and elfwoman out in front of the workshop, armed with a cane spear at sundown." Rili smashed the elevator call button repeatedly.
"That's crazy," Tili said. "What's happening?"
The elevator doors opened and Rili, foreman and village chief of the Northern Elves entered. "Santa's dead," he said.
"And the Cold has claimed him."
The elevator closed. Tili collapsed to his knees. "My god," he
whispered out loud. "It can't be."
The darkness of the hallway terrified him. Indeed, it seemed to call to him. Begging him to wander inside of it. Tili, for the briefest moment, heard a sound that, despite not seeing it, instinctively conjured an image into him mind. Of a skull, laughing.
***
Rudolph drew the arrow, firing it into the target. It flew straight enough, but landed just outside the rim. He swore, trying to load the bow again. But the booze was rising hard, now. And he fumbled with the arrow and it landed on the snow. "Damn this piece of shit," he mumbled. "God damn elvish piece of shit."
"Suppose it's not a good time," Rili said, wandering in from the frost clouds of the Northern Plains. "Not happy with our trinkets?"
"An elf couldn't make a proper train or sleigh, let alone a bow and arrow." Rudolph spat on the ground. "What business have you with me, little one?"
"The Cold has returned," Rili said. "It's consumed Claus. The wife is missing as well. Darkness settles upon the city."
"And you expect my help?" Rudolph asked, lighting a cigarette. "You think the deers have any skin in this game?"
"I do," Rili said, fixing his boo-bit-y cut-sy red hat against the frigid arctic winds. "I've called my elves people for the fight. Ordered them out in spears. We're storming Claus' manse at sundown in hopes to catch him off guard. He's consuming us, Rudy. Eating elfmen and elfwomen both. Like little gingerbread people."
"Yeah, well that's not my problem." Rudolph picked up his bottle of vodka, staring at the picture of his long dead deerwife. "It's yours."
"What happened to you, Rudy?" Rili asked. "You used to be something. A leader of your people. And now look at you. Lost in grief over a deer that cared for you not."
Rudy guzzled more of the vodka, his red nose beginning to illuminate a hint of ruby light. "What do you know?" Rudy shouted, his eyes narrow in anger. "What does an elf know about love?"
"Enough to fight for it, Rudy. We need you. We need you and the deers."
"The deers…are gone." Rudy looked away, chugging the vodka and wandering off into the snow.
"I know you, Rudy!" Rili called after his old friend. "And this isn't you!"
Rudy hesitated, his outline fading against the coming snows, before running off. Rili followed him as far as he could before the snows consumed him.

Let's grow together!
The wise pectin-packed Bananafish wants all of its beloved people to benefit from rich upvotes. The more of us join the trail or delegate SP, the more our vote on your entries is worth.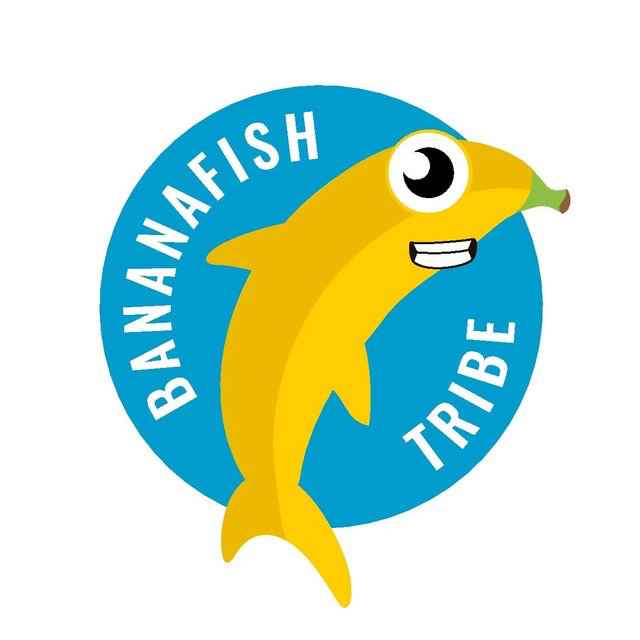 Unity is strength, if you would like to contribute to the cause, click here to delegate 25 SP, 10 SP or find out here how to delegate an amount of your choosing!
Following the voting trail is an effortless way to make sure you always support the other participants to the Bananafish contests, automatically upvoting the posts (but not the comments) @bananafish upvotes. It only takes a few minutes to join, you can find all the instruction on how here. So check it out and make the most of your voting power while supporting your fellow bananites!
Let's raise a glass to @foffelius, @steelochlaver, @f3nix, @marcoriccardi, @anixio, @gwilberiol, @calluna, @ntowl, @dirge, @seesladen, @theironfelix, @letalis-laetitia, @vdux, @felixgarciap, @tristancarax, @khasa, @stever82, @brisby, @drazeus, @robinsonr810, @michaias who are already in the trail.

Join the fun!
Here is how this contest works:
An unfinished fiction story or a script is posted.

You finish it with your own post (use the #finishthestory as your first tag) or a comment in the comment section. A limit of 500-700 words is recommended.
The submission deadline: January 1st, 12 noon Korean Standard Time.
A special thanks to @gwilberiol, @dirge, @tristancarax, @theironfelix, @raj808, @brisby, @maverickinvictus, @cyemela, @marcoriccardi, @hidden84, @calluna, @oivas, @ntowl, @f3nix, @felt.buzz, @khasa and @vdux for their precious delegations, making this project a reality! If you like this contest..SPREAD THE GOSPEL! We're grateful for your resteeming and word of mouth. Everything helps to grow together!
GOOD LUCK, BRAVE STORYTELLERS!