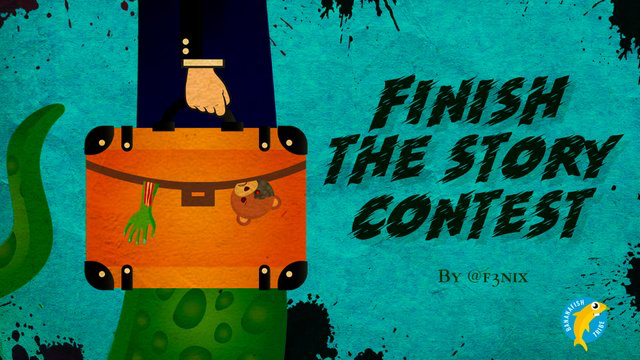 A contest with a pot of 10 STEEM, 10 SBI & 1000 SNAX? You're in the right place!
304 @steembasicincome shares awarded till now, plus 22.558 SBD, 308 STEEM, & 7702 SNAX tokens through the contest in 60 weeks!
Contest Info
Welcome, dear writers, to our 62nd Edition through the playgrounds of the fantastic!
Courtesy of our terrific partners, @Crowdmind, we're now also giving away sweet golden SNAX tokens! Let us raise our frosty mugs of banana grog to them! Haven't heard of SNAX? Then I urge you to check out Crowdmind's Interview with the team from the SNAX blockchain as well as our previous post.
What treasures await within the @Crowdmind enhanced Bananafish chest?
1st place: n. 5 STEEM + 500 SNAX

2nd place: n. 3 STEEM + 300 SNAX

3rd place: n. 2 STEEM + 200 SNAX
Popular vote: n. 7 @steembasicincome shares
(Please note there is a minimum of three votes to active the popular vote reward so don't forget to vote for your favorite story!)
Best comment: n. 3 @steembasicincome shares.
Thanks to @curie's generous funding we reintroduced this reward! We are looking for an insightful curation comment. It doesn't have to be necessary long or flamboyant.
(Please note there is a minimum of three votes to active the popular vote reward so don't forget to vote for your favorite story!)
To receive your SNAX rewards, you'll need to have a SNAX wallet.
For those who like instructions with photos, here's a handy tutorial.
---
Map of the Bananafish Realms from a squirrelly perspective!
Share the love and tell a friend about the contest!

Join the Bananafish Realms discord chat for fresh updates and other amenities.

Vote, vote, vote your favorite story in the comments below!

Use the #finishthestory tag.

Respect the dreadful 500 words limit! o_0

Help our contest & workshop to grow by giving it some visibility and consider linking back to this post in your entry.

Contest Prompt introduced on August 9th Posts must be submitted, linked in the comments, by 23:00pm August 14th. Posts submitted after deadline (noon on the 14th) will be disregarded. Sorry, but I've got a job.
This is @dirge, by the way.
good luck, brave storytellers.

Tired Eyes
The mercedes pulled up beside the bar and the couple stepped out, laughing. The man wore a gold chain and a jersey. The girl was done up fly with a full body and lips. He held her in his arms and she kissed him. Not the kind that anyone, if they lived long enough, would know as fake. Not that contrived giggle or forced smile. It was the way she touched him. The hands. That takes a whole other level to manipulate, and the kind of person it takes to do that is either crazy or manipulative or both.
Gabrielle knew it. She'd seen it, been there, and lord the world would know one day. When her friends or family came through. When her brother stopped caring about anyone but himself and decided to finally come and help his little sister, alone, an old woman, living on the streets of Chicago.
The club was a good spot to panhandle. Thursdays were the hot nights for it. Other street folk come out in droves, sure. But Gabrielle, or L as they called her, defended her territory. They didn't expect a woman to fight the way she did. But she could stand her ground. They didn't grow up like her and her brother. And sometimes things broke you or made your stronger and well.
"Made me stronger. I lived," she said outloud. A couple passed by and L stared them in the eyes, holding her tin mug. They ignored her.
"I've seen it, the star in the sky black as night and burning flames. Carcarocalee. Carcarocaloo. Carca."
A quarter fell into her cup and she thanked them, keeping her eyes on the new car that pulled up to the club. The men stepped out, faces covered in masks, pistols at the ready. They stepped inside and the gunfire began. Through the screaming and running, L had the strangest notion.
"I should go in there."

Let's grow together!
The wise pectin-packed Bananafish wants all of its beloved people to benefit from rich upvotes. The more of us join the trail or delegate SP, the more our vote on your entries is worth.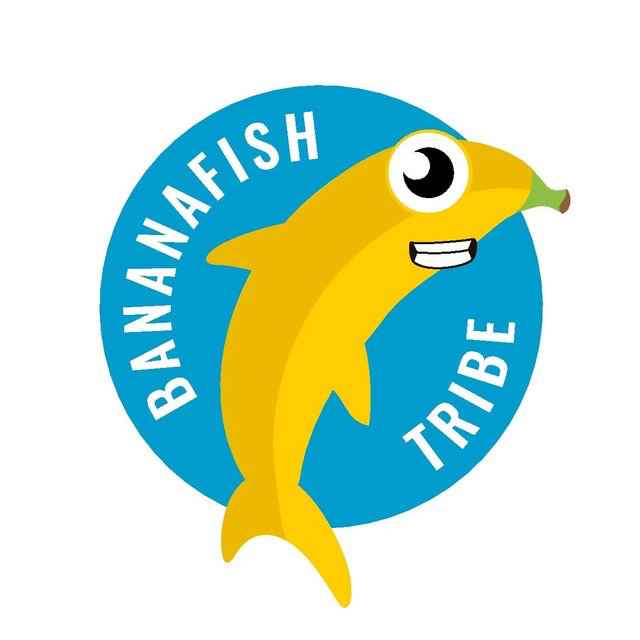 Unity is strength, if you would like to contribute to the cause, click here to delegate 25 SP, 10 SP or find out here how to delegate an amount of your choosing!
Following the voting trail is an effortless way to make sure you always support the other participants to the Bananafish contests, automatically upvoting the posts (but not the comments) @bananafish upvotes. It only takes a few minutes to join, you can find all the instruction on how here. So check it out and make the most of your voting power while supporting your fellow bananites!
Let's raise a glass to @foffelius, @steelochlaver, @f3nix, @marcoriccardi, @anixio, @gwilberiol, @calluna, @ntowl, @dirge, @seesladen, @theironfelix, @letalis-laetitia, @vdux, @felixgarciap, @tristancarax, @khasa, @stever82, @brisby, @drazeus, @robinsonr810, @michaias who are already in the trail.

Join the fun!
Here is how this contest works:
An unfinished fiction story or a script is posted.

You finish it with your own post (use the #finishthestory as your first tag) or a comment in the comment section. A limit of 500 words is recommended.
The submission deadline: Wednesday - August 14th
A special thanks to @gwilberiol, @dirge, @tristancarax, @theironfelix, @raj808, @brisby, @maverickinvictus, @cyemela, @marcoriccardi, @hidden84, @calluna, @oivas, @ntowl, @f3nix, @felt.buzz, @khasa and @vdux for their precious delegations, making this project a reality! If you like this contest..SPREAD THE GOSPEL! We're grateful for your resteeming and word of mouth. Everything helps to grow together!
GOOD LUCK, BRAVE STORYTELLERS!