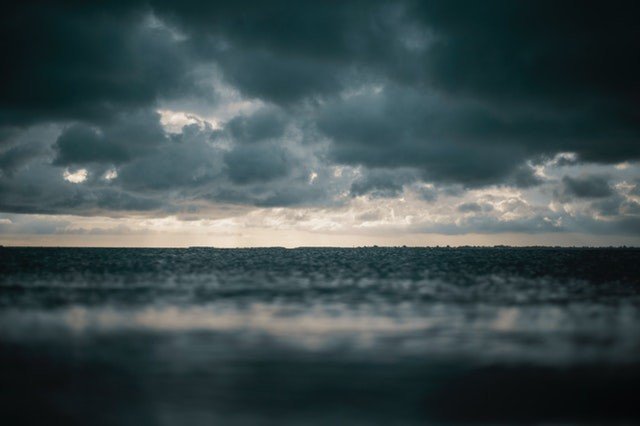 ---
---
The air was sticky and they'd been drinking for hours. It was late into the evening of the going away party for Ron and Jenni. They'd been good friends to Sean when he first arrived, but since then they'd grown distant. In fact, it had been awhile since Sean had hung out with anyone. He'd arrived to a room full of people he didn't know, already well on their way to getting drunk.
"It's so great to see you," Jenni said, offering a hug. "Sean, oh man!"
Ron offered a handshake. "Hey man, good to see you one last time."
"Thanks for the invite," Sean replied. "And sorry to see you going."
The room erupted with laughter. A man had slipped and fallen on his ass and he was rolling on the ground hollering away. "I'm gonna grab a cigarette," Sean said.
"Oh wait!" Jenni grabbed his arm. "Let me introduce you to everyone!" She proceeded to bring him through the rooms of the townhome they rented for the night's going away party. There was a Jack and a Royal and a Jeremy and a Kim and a Karen and more and Sean soon forgot all those names anyway. He finally got outside for a cigarette, his heart racing and his anxiety peaked.
"Fucking…" he mumbled to himself. "Too many fucking people in that space."
"I know, right?"
The voice startled him. He peeked over and saw a girl sitting with pink dyed hair.
"Can I get one of those?"
"You know Jen and Ron?" Sean asked, offering her a cigarette.
"Sure," the girl replied. "We met a few times at church."
"Church?" Sean asked. "I'm incredulous. I didn't know they were Christians."
"Oh, it's not that kind of church." The girl took a drag on her cigarette and the presumed air of mystery she was attempting to paint annoyed him.
"Okay," Sean said. "Well, then, what kind of church is it?"
The door to the porch opened and the music blared from inside. Ron came outside with a group of other party goers, all drunk and cheering.
"I'm telling you," one of the guys was saying. "That girl's totally into me. I'm going to go for it."
"Do it!" Ron said. "We all believe in you man. Believe in yourself!" Then, turning to Sean. "We're going for a swim!" Ron announced. He shouted it again, and the group cheered.
Sean glanced over to the girl, whose name he still didn't know. She was smiling.
They trekked down the dirt road from the pension then through a dirt path. The ground was rocky, volcanic in some spots in that way typical to Jeju. Drunk, most of them stumbled. They passed by a fish farm, the ponds of which were covered in nets. Then a water treatment plant with rumbling generators inside its deep warehouse.
Then they reached a secret, secluded beach. The pink haired girl stripped down, an obsidian necklace dangling from her neck, glowing in the moonlight. She descended into the water.
"It warm and wonderful!" she said. "Come on."
The group stripped down, and Sean saw many were wearing the same pendant. He began to strip as well, as the idea of warm ocean waters in such a hot night was intoxicating. He went into the water, swimming till it was deep enough to fully submerge.
When he came back up, he heard screaming.

---
My Ending
---
It frightened him at first until the splashes and screams died down and he heard Ron yell out, "Marco!"
"Polo!" a chorus of voices answered.
Sean sighed and floated further away from the group. He jerked up when something slid against his hand, but it was only the pink-haired girl.
"Aren't you playing?"
"No," he said as he gave a strong kick towards the shore.
With a couple more strokes he could easily stand and walk towards the rocks that hemmed in the small beach. A light splashing warned him that the girl was following. He climbed up and sat on a large rock several feet out from the shore. She sat next to him.
He stole a glance at her and saw that she was staring out at the others, her face calm and unbothered by his rudeness. He shrugged to himself.
From this small height, he could easily watch the game. There was plenty of drunken splashing but most people evaded Ron easily. Once or twice Ron almost caught Jenni, who wasn't making as much of an effort to steer clear.
Sean's attention had started to drift back to the girl sitting next to him when he noticed large splashes that didn't seem to come from any of the partiers. They might have been breaking waves, but he thought he could also make out darker shadows just under the surface where they occurred.
"What the fuck…"
The pink-haired girl was watching too, an odd half-smile on her face. She sat silently until Sean drew in a deep breath. She clapped a strong hand over his mouth before he could call out a warning.
"Don't spoil the game, Sean."
He shoved her hand away but it was too late. Two of the dark forms flicked out and grabbed Ron and Jenni, like lizards' tongues snapping up flies. It happened so quickly and neatly, Sean wasn't sure of what he'd seen. There was no trace left but two frothy patches on the water's surface.
A woman's voice screamed in terror. Everyone else was quiet and still.
A man dove in after them and Sean held his breath, his fingers pressing into the rough edges of the rock. He knew he should jump in too and help, but fear and disbelief locked him in place.
A head and arm broke above the water.
"It is done!"
Everyone cheered except the woman who had screamed. She was crying. Sean could make out two obsidian pendants hanging from thin chains clutched in the man's hand. He swam into shore with his arm held high. The rest followed. When the water was waist-high he stood up and tossed a glinting chain towards Sean.
The pink-haired girl caught it while Sean remained frozen. She beamed at him and held the pendant out on her open palm in offering.
"Many will see and fear, and put their trust in the Church. We welcome you."
---
This story was written for @bananafish's 56th Finish the Story Contest, at a time when I should have been clearing up the kitchen.
Image by Josh Sorenson.