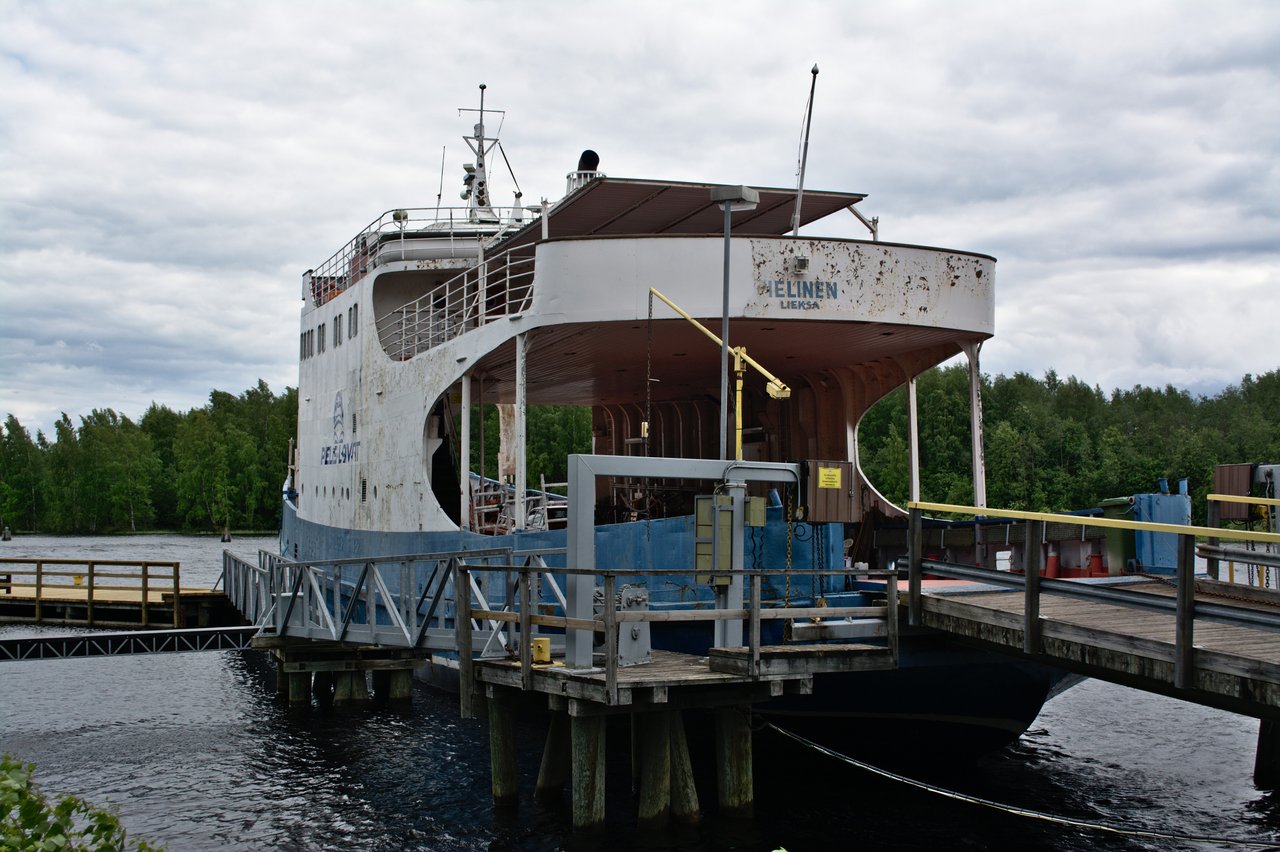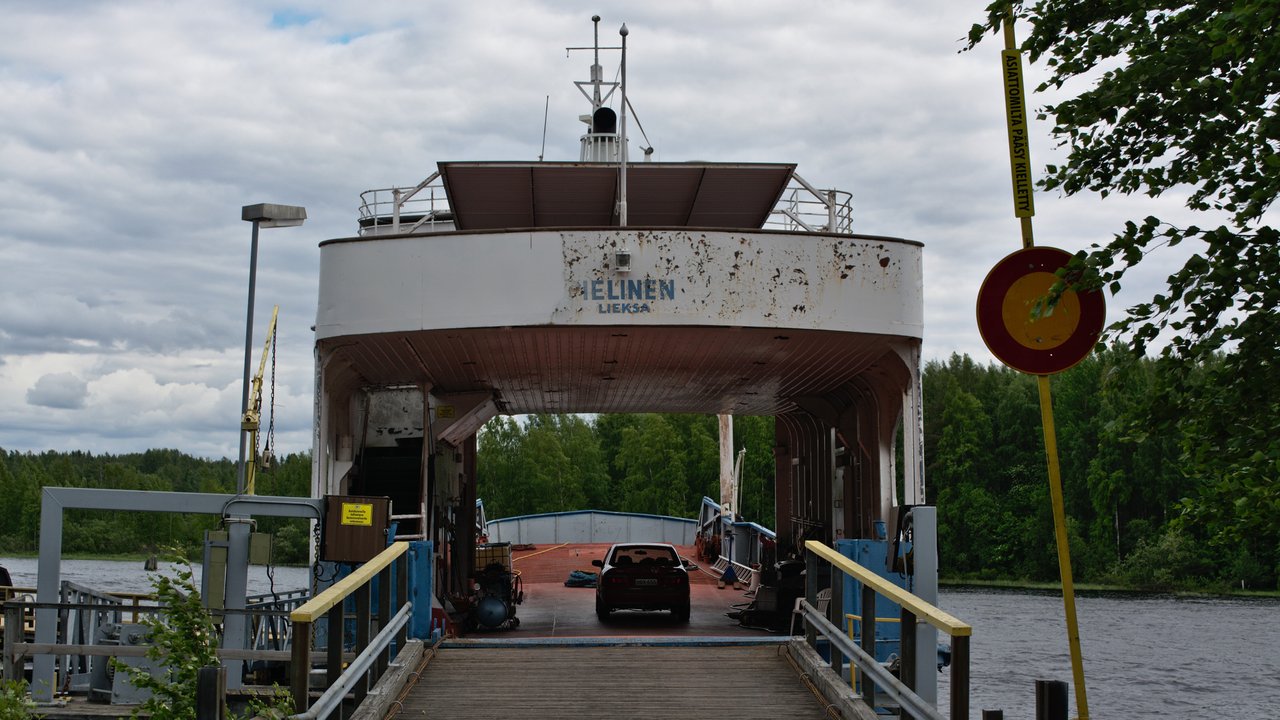 This is an old ferry that has stood unused on the harbor of Lieksa for some years after closing business. It is an old one, 60 years old. But there's good news, because by the time of writing this, the biggest inland car ferry in Finland has found a new owner who has opened traffic again. It operates on Lake Pielinen – where the ferry gets its name from – between Lieksa and Koli. I've visited Koli couple of times and taken photos there, too – the views there are quite unique, and it is often referred as the "national view of Finland".
When I looked from Maps, the distance from Lieksa to Koli is 20 kilometers, through birds route, but via roads it is 100 kilometers. This is because of the shape of Pielinen is narrow and long. The ferry is still slower than car via roads, but the point of taking it is not for practical reasons, but for the experience; the views and the restaurant on the second floor where you can eat during the trip.
The nice thing is that the harbor is also been revived. There used to be no services for a long time, but now there's a grill where you can get a wide range of goodies: barbeque food, beer, coffee, cake, ice cream – sometimes even thai food, whatever happens to be on the menu for lunch. All this near a beach and a volley ball field, pretty nice. A gas pump is also provided for the drivers who are taking the ferry.
I would imagine inland ferries are not that typical in the world, but Finland has so many lakes that it's not exceptional.
Anyway, here's some more pictures taken in the harbor.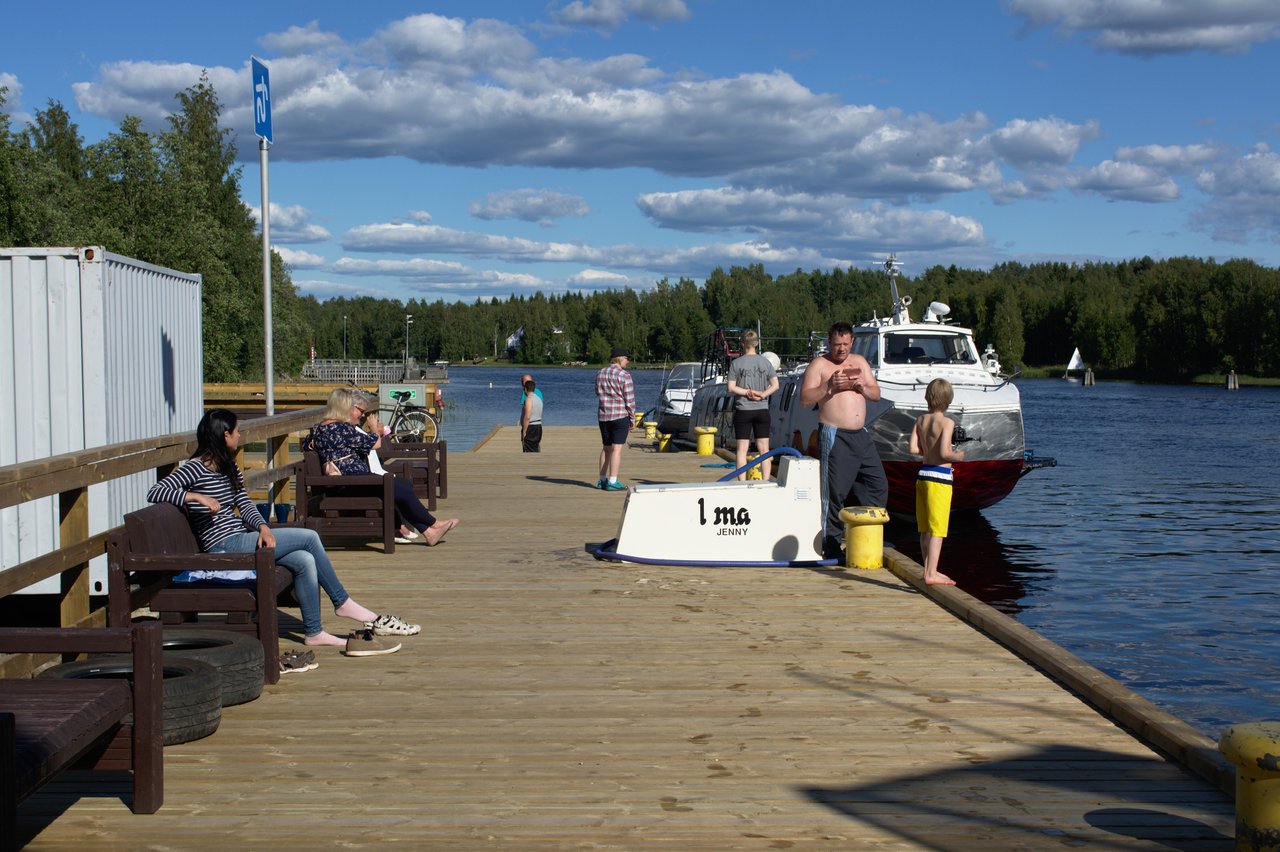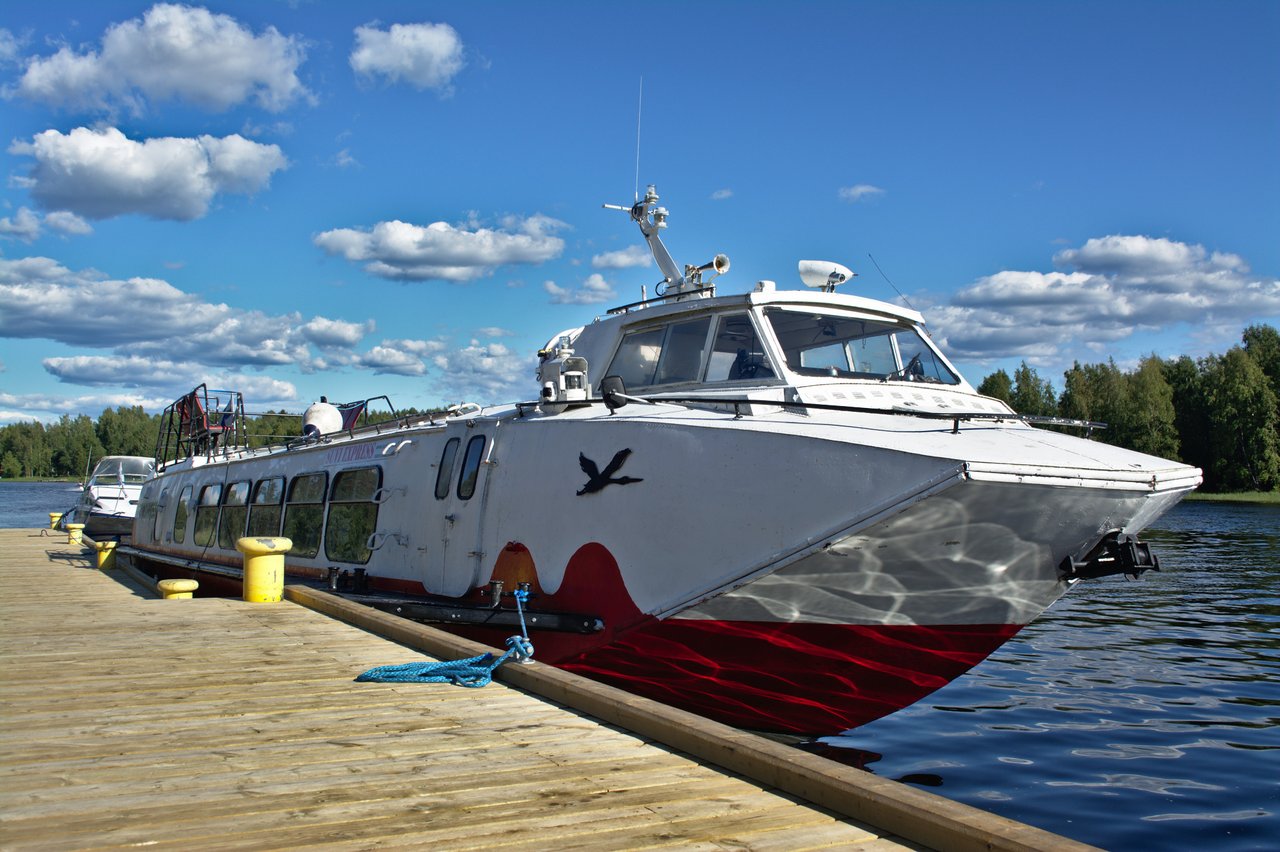 A sightseeing hydrofoil that also takes people to Koli.