Have you heard about Firefox Send?
Firefox send is a free, simple and a private file sharing service that makes
it easy to share files with others without any inconvenience. All you would have to do is, Upload files, Copy the Link and Share it. The recipient also don't have to have a Firefox account to access the files.

All they need is a download link and a password (for password protected files) to download your files.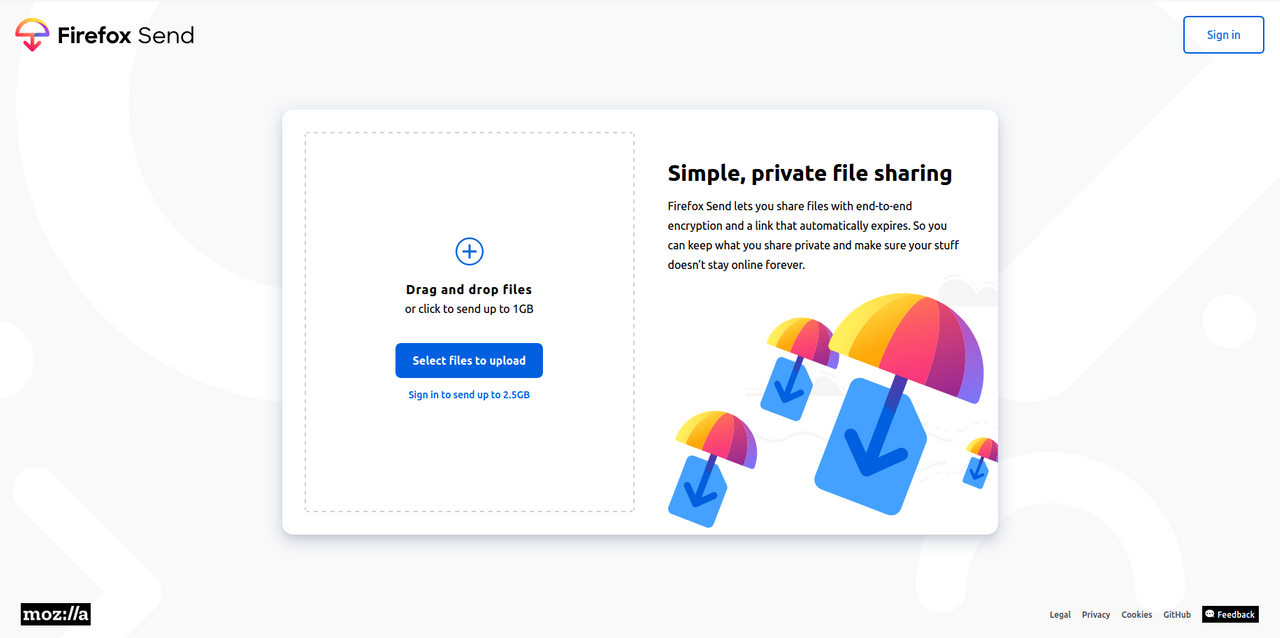 How it makes
file sharing an easy experience...

1. There is no need to Log in for files size upto 1 GB.

2. You can Password Protect your files.

3. Files don't stay online forever.

4. Clean look and easy to navigate.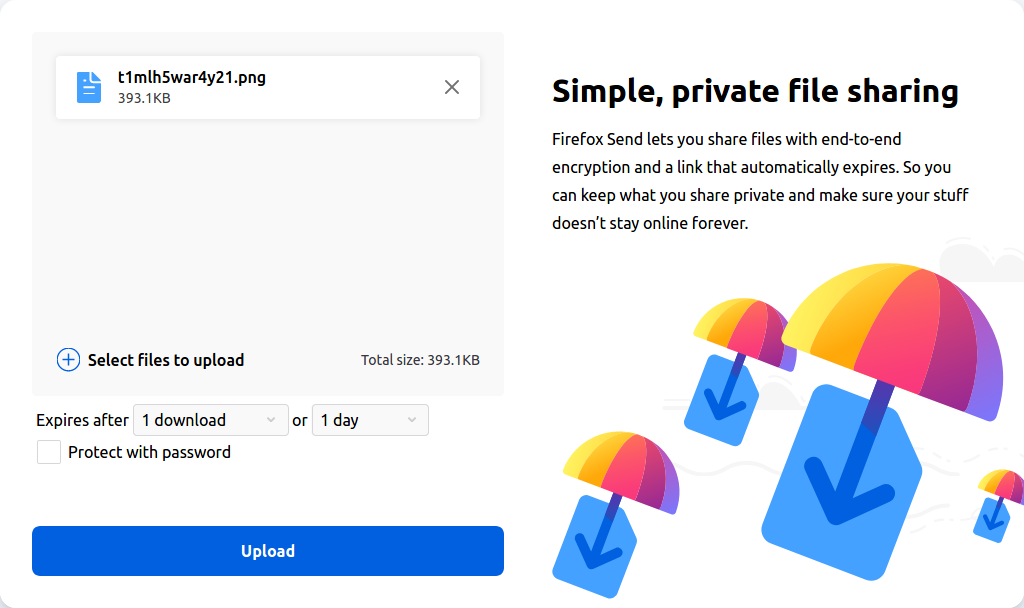 How to use it...
1. Go to https://send.firefox.com
2. Click on "Select to upload" button or just simply drag and drop your files there.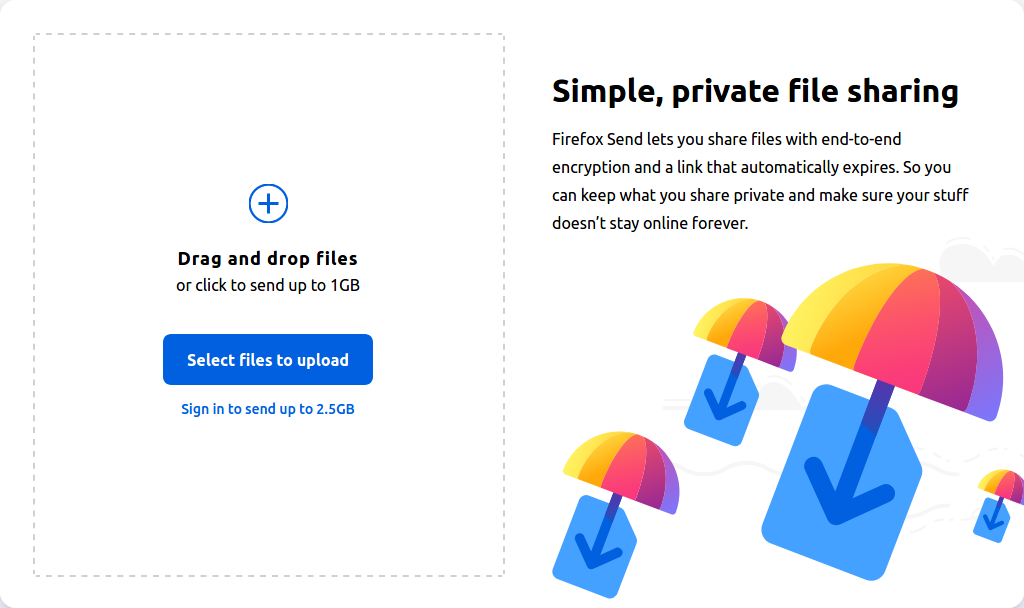 If you want to upload more than one file then click on (+) Select files to upload Otherwise skip it.

3. Set Expire after "Download limit" or "Time"
4. Select Protect with Password option if you want to put password on the link.
5. Click on Upload Button.
6. Copy the link to share with others.

Password Protected Files Page Preview

Files without Password Page Preview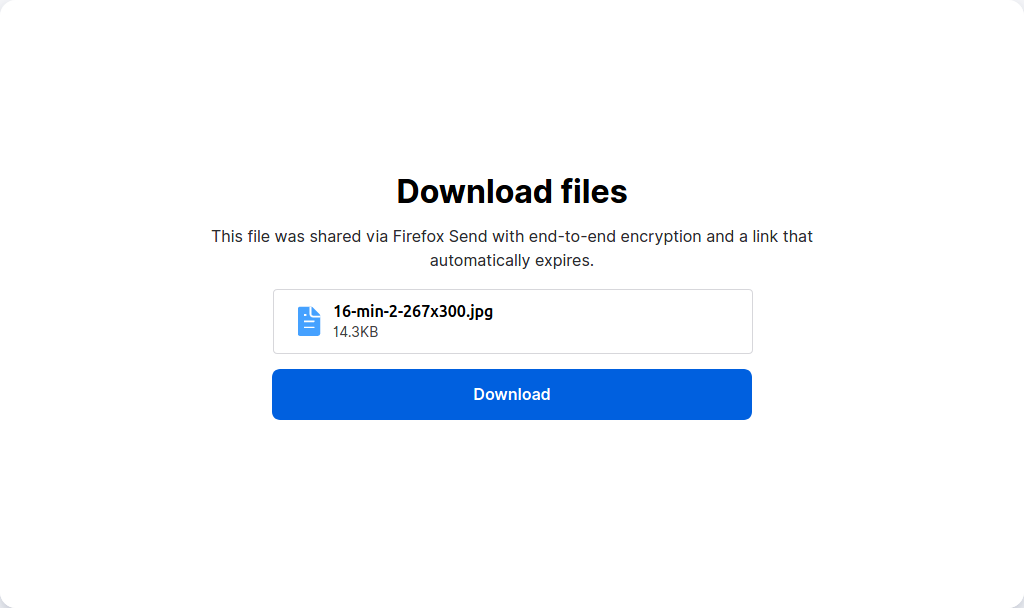 Expired Links Page Preview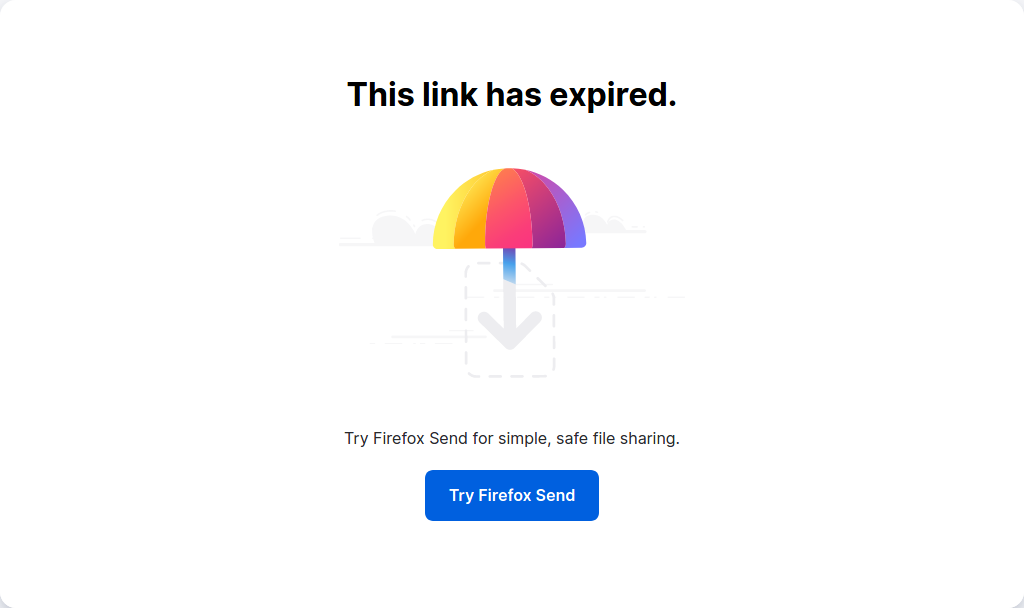 Thank you for reading, Enjoy Firefox Send!!