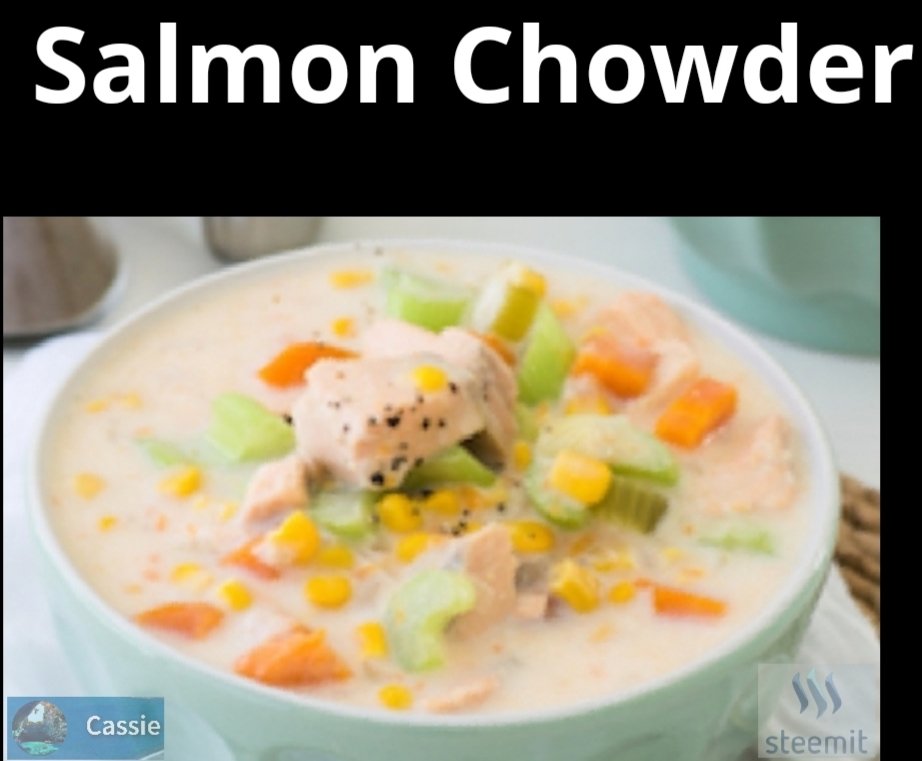 〰️cooking oil spray
〰️1 brown onion, diced
〰️1 stalk celery, diced
〰️2 medium carrot, diced
〰️1 & 1/2 small sweet potato, peeled and cubed
〰️300 grams salmon steak
〰️4 cups liquid fish stock
〰️2 cups reduced-fat milk of choice
〰️2 tsp cornflour
〰️1 cup corn kernels, fresh or tinned
Chop salmon into bite-sized pieces.
IF USING STOVETOP:
Heat a saucepan over a medium-high heat and lightly spray with cooking oil.
Add onion, celery, carrots and sweet potato and sauté for 3-4 minutes.
Add remaining ingredients and bring to the boil then reduce to a low simmer for an hour until vegetables and fish are tender and the flavours have combined.
IF USING A SLOW COOKER:
Place all ingredients, excluding the cooking oil spray,
in the cooker on a low setting for 3 hours.
Divide between 4 bowls to serve.