Hey people,
I hope you're all doing well! As promised, I'm keeping you guys updated on my postpartum recovery and showing you some photos of my progress. I'm taking a pic every 2 weeks so that you can see the results better.
The rule of thumb is a 40 day rest period after giving birth in order to make sure that your pelvic floor had enough time to heal. Now I'm at 35 days, but I feel pretty good already and have started moving again.
So far I've had 3 real gym sessions at my gym. Before that of course, I did prepare my body for physical activity, but very slowly and without forcing it. This meant taking walks with my dog at first, and even if that seems like nothing, trust me it was hard, especially when it meant walking uphill. Once if felt that these walks were getting easy, I started with lifting light weights.
As expected, I lost ALL my muscle mass and progress I had made before, meaning I'm back at square 1.
Gaining muscle
Right now I'm not doing any abdominal exercises, only legs, back and arms. My back is constantly in pain from the awkward feeding positions and carrying the baby over one shoulder. Also standing in front of the changing table bent over is taking a toll on my back, and I feel the need to strengthen that part of my body first!
You may think that I would want to focus on training ab muscles primarily in order to get rid of that belly fat, but that would be a mistake. Unfortunately, one cannot just lose weight in specific places, so once again, my priority is my overall health and fitness, as opposed to focussing on just "losing the belly" as the title of this post falsely suggests LOL.
Abs, or rather the core is trained automatically, as every weight exercise uses core muscles, so I won't be focussing on abs at all at the moment. Right now it is more important to get stronger overall, especially in places that feel extremely weak at the moment, like my back.
Losing weight
My weight right now is 62 kg. I had started my pregnancy at 56 kg which is my regular weight, and went up all the way to 68kg when I was 9 months pregnant.
I have not been on any diet to get back to my initial weight, or trying to lose any weight. While breastfeeding it's important to consume more calories than normal, and I don't want to starve myself or my baby just for the sake of a six pack. I'd rather focus on gaining strength and I know that burning fat will follow automatically in due time.
I'm drinking plenty of water in order to get there (important for weight loss and milk production!), I'm making sure to have a high enough protein and calorie intake, as well as getting enough rest. That last ingredient is harder to get by, but some naps here and there should do the trick =)
Here's a frontal and profile view of myself at 1, 3 and 5 weeks postpartum: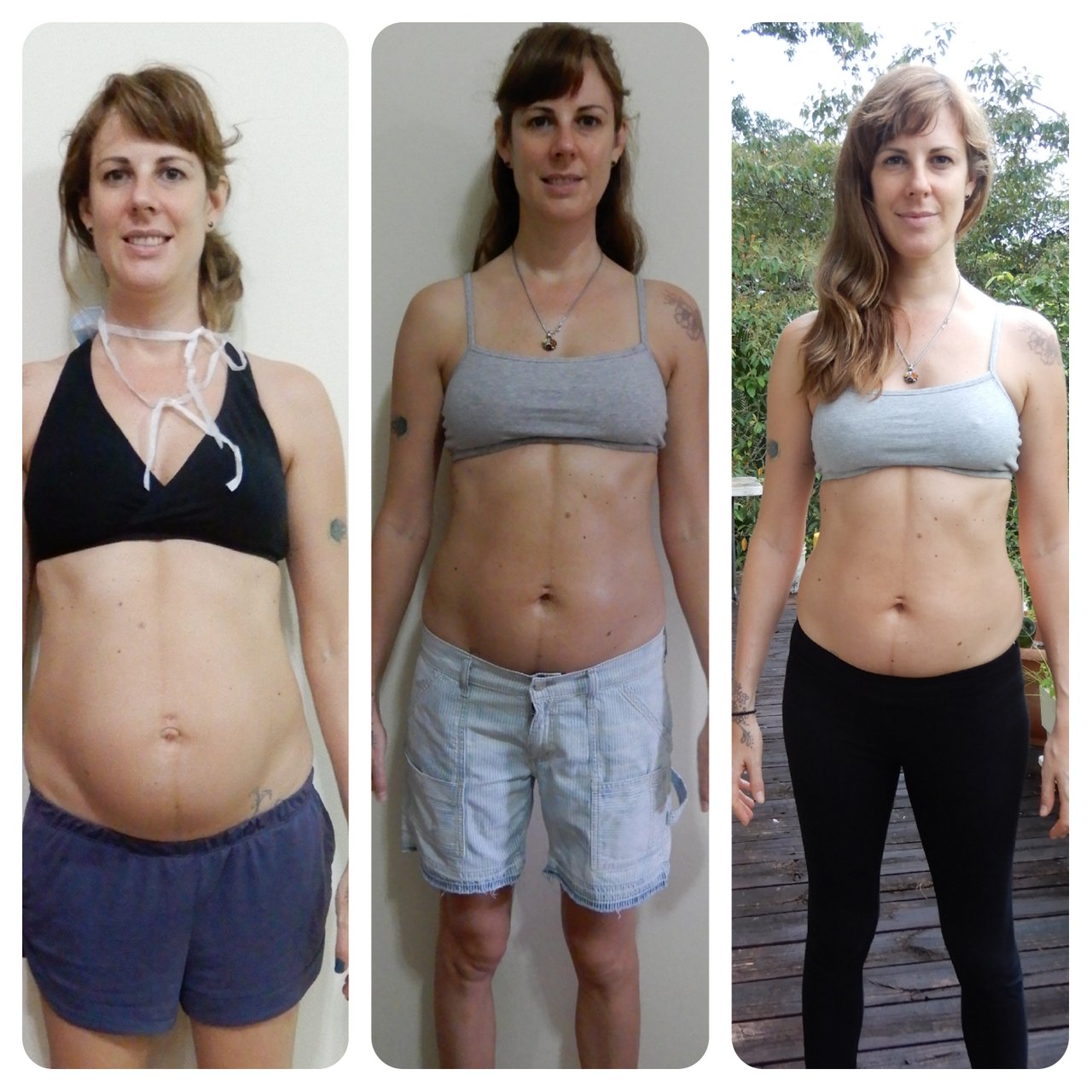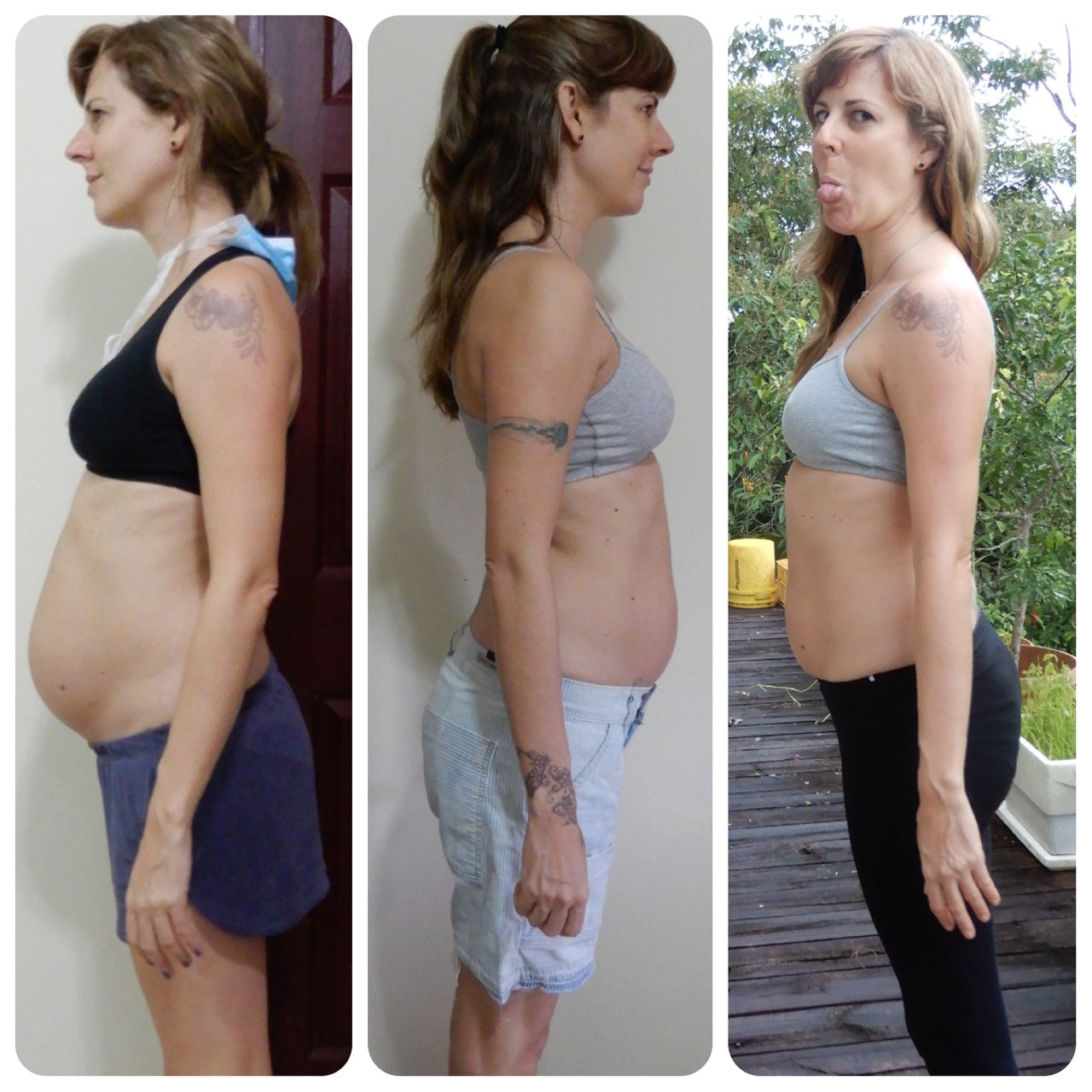 Stay tuned for some more pics of progress =)