Hello, Steemers How are You? I Hope You All Are Fine, Today I Will Talk About Being A Vegetarian, Benifits of Being Vegetarian.As You Know
Our body's powers are spent on working day and night. To stay healthy, food is needed to meet this shortage.
Food work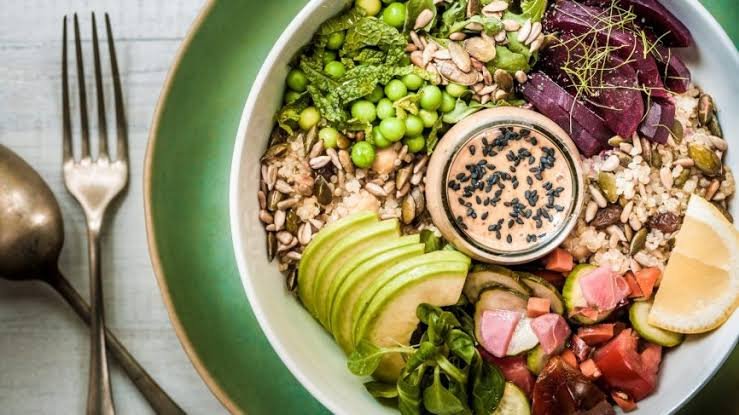 Image Source
Fulfilling Body Building and Fiber Content.
The Construction Of Heat, Energy And Lifespan.
Accumulation Of Health Care And Disease Prevention Power.
Essential Elements Of Food Are - (1) Protein, (2) Carbohydrate (Sugar), (3) Fat (Greasy), (4) Vitamins, (5) Mineral Salts, And (6) Water.
The Above Mentioned Elements Are Found In all Types Of Vegetables, Fruits, Cereals, Pulses, Milk. There Are Not Many Of These Elements In The Carnivorous Diet, Some Are Negligible And Some Are More Than Required To Affect The Digestive Tract. In such a way, Vegetarianism Is The Whole Meal. Your Health Is In Your Hands. The Word Vegetarian Means Derived From The English Word 'Vegatorian' From The Latin Word 'Vejits', Which Means 'Active' or 'oozful'. In This Way The Word 'Vegetable' Is Not Made As It Is Commonly Understood, But It Means - The Person Who Avoids Meat Meals.
By 1961, The Intestine Cancer Was The Highest In The United States. It was found to be the main cause of the problem. To Avoid This, Residents From The 1970s Changed Their Food System. By Reducing Meat Consumption, They Prefer To Take Natural Foods, Salads Etc. There has Been A Lot Of Change In The Attitude Of People Towards Vegetarianism. In The Rich Countries Of America and Europe, The Interest In The Diet Of The Herbs Has Also Increased.
Protein In A Diet Containing Vegetables - Proteins Are Important Building Units For The Body's Growth, Repair And New Tissue. Today It Is Known That The Components Of Proteins Are Called Amino Acids. For Normal Functioning Of The Body, It Requires 23 Amino Acids, Of Which Eight Are Mandatory Ie They Must Be Supplied By Diet. If All Mandatory Amino Acids Exist In The Ideal Proportion Then The Healthy Body Can Use Most Proteins. Proper Planning Allows The Vegetarian Person To Obtain High Quality And Efficiency Proteins From His Diet. For This, A Person Should Have Complete Knowledge Of The Principles Of Protein Supplementation.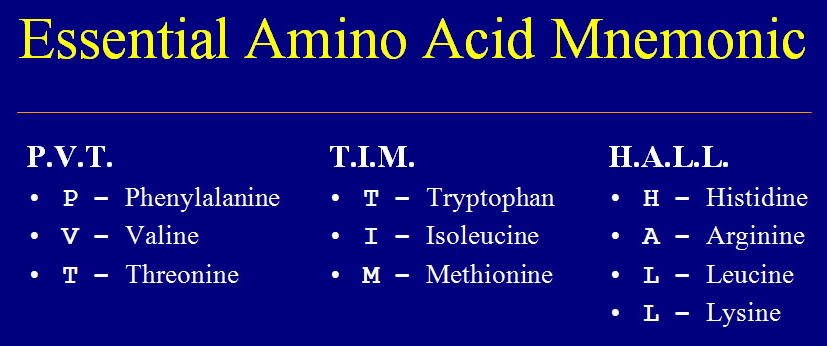 Image Source
For Example, A Mandatory Amino Acid Methionine In The Beans Is In Small Quantities. But The Second Amino Acid Lysine Is In Sufficient Amount. On Mixing Of Paddy Like Paddy, In Which Methionine Is High But Lysine Less. The Proteins That Get A Mixture Of These Are Enough. This Kind Of Familiar Combination Of Indian Diets Is A Classic Example Of Combination Of lentils. A Balanced Diet Is Ensured By Mixing Grains, Pulses, Vegetables And Milk.
Carbohydrates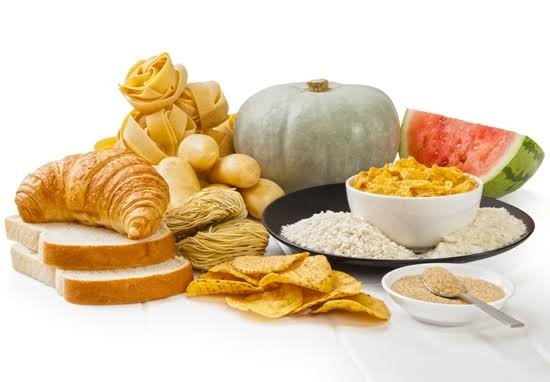 Image Source
Carbohydrates provide the most energy in human diet. Vegetarians receive a considerable amount of carbohydrate in the form of starch, mainly from cereals, whole pulses and different types of conjunctivitis.
Fats


Image Source
Fats and oil are the most intense sources of energy. Apart from vegetable fats (coconut oil), vegetation etc., most of the unsaturated fats are not cholesterol, as well as compulsory fatty acids are very high. It is a valid fact that unsaturated fats reduce serum cholesterol levels. The amount of cholesterol in the blood can be coronary artery disease. The consumption of vegetable fat is less likely to cause cardiovascular disorders.
Vitamin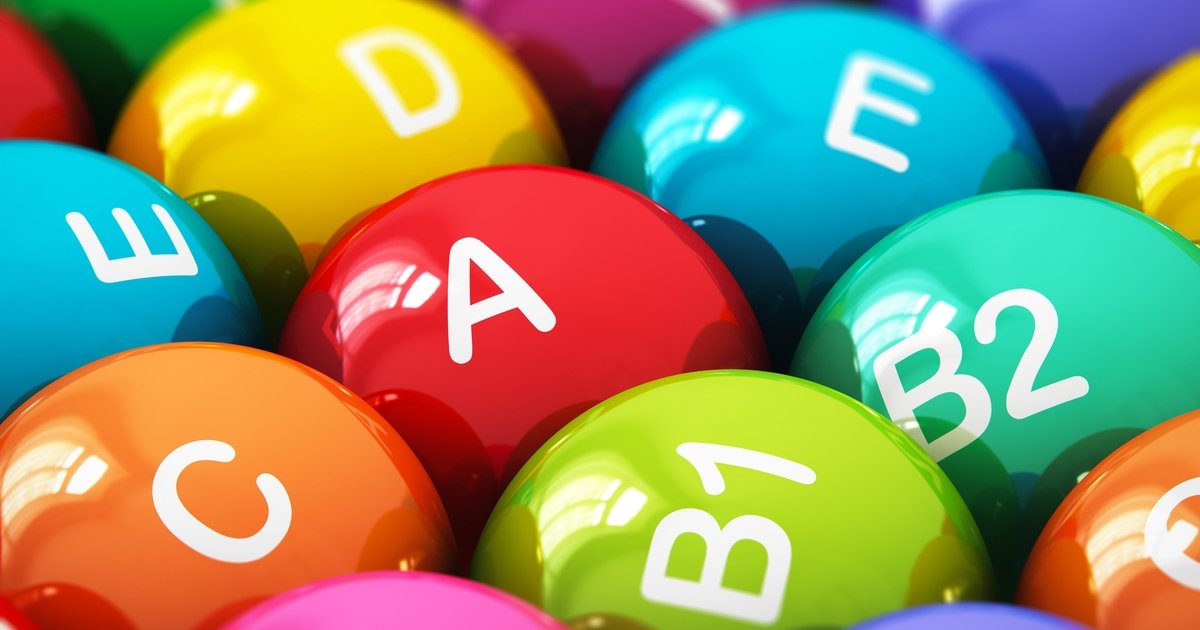 Image Source
Except For The Possible Exception Of Vitamin B12, The Diet Of A Vegetarian Person Can Supply All The Essential Vitamins. Vitamin B-12 Is Essential For The Formation Of Blood Cells And General Implementation Of The Nerve. The Lack Of This Vitamin Can Damage The Nerve. Milk And Cottage Cheese And Leafy Vegetables Supply This Vitamin.
Minerals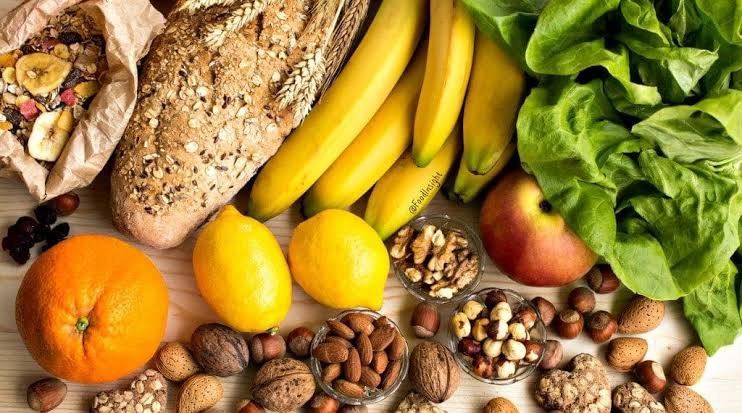 Image Source
The Human Body Needs Around 24 Minerals. Minerals Are Essential For Regulating Body Growth, Repair And Necessary Functions. By Eating Cereals, Jowar, Millet And Pulses In The Diet, The Vegetarian Person Receives All Mandatory Minerals.
Water


Image Source
Water Is Essential For Humans To Survive. About Two-thirds Of Our Body Is Made Of Water. The Need For Water Is Proved By This That Man Can Live For A Few Days Without Food, But Without Water.
Those Who Consume Excessive Non-Vegetarian Food, Act Against Nature's Structure And Do Injustice To Their Own Digestive Tract. Their Large Intestines Do Not Work, So They Become Lethargic And Inactive, They Become Dry And Later Shrink. This Is The Reason That Carcinoma Of The Large Intestines And Rectum In Humans Is Very Prevalent. In The Carnivorous Diet, Fat Is Very High, Which Carcasses the carcasses, but tHe Vegetarian Person Does Not Catch. This iS The Reason Why The Blood Pressure Increases In Non-vegetarian Humans.
Except For Fish (In Which Vitamin 'A' And 'D' Are Found) Vitamin Is Not Suitable For Other Meals, Due To Which The Men's Preventive Power Becomes Weak. Similarly, Non-vegetarian Food Does Not Have Any Fiber, Which Acts As A Broom In The Human Stomach. For This Reason, The Stomach Walls Are Spread In The Carnivore And They Become Infected With Various Types of Diseases.
Meat Feeding Is Also Harmful Due To Social And Psychological Perspective. It Has Been Said That "Like Food Eaten, Like Mind." It Has Often Been Observed That Meat-feeding People Often Have A High Degree Of Cruelty, Anger, Aggression And Violent Tendency, Whereas In The Vegetarian Person, There Is Often Greater Inclusion Of Compassion, Compassion, Tolerance And Generosity. There Is Also An Important Reason For Meat Conservation Among The Various Causes Of Stress, Violence, Intolerance And Terror In The Present Society.
Benefits Of Being Vegetarian


Image Source
1). Vegetarianism Makes Life Prolonged, Pure, Strong And Healthy.
2). Vegetarianism Proves The Principle Of 'Living And Living Two'.
3). High Calorie Intake Of Vitamins, Proteins And Metals, Compared To Vegetarian Carnivores.
4). Vegan Patient Is Protected From Diseases Caused By Rotten Meat From Animal Feed.
5). Usage Of Mustard Oil, Pulses, Green Vegetables And Gram Reduces The
6). Vegetarian Diet Produces Compassion, Equality, Mutual Affection And Tolerance In The Mind.
7). Ethical and Spiritual Vegetarian Food Is Best For Human Consumption.
8). Vegans Are More Productive And Are Least Wasteful. Vegetarians Can Live Their Lives In A Low Cost.
9). Only Spiritual Food Can Lead Man To The Path Of Spirituality.
10). 99 Percent Of Urban Citizens Have To Suffer From Constipation And Headache. To Avoid These, The Juice Of Fruits And Vegetables Should Be Resorted To.
11). Falahara (fruit diet) Protects And Relieves Diseases Caused By Vitamin Deficiency.
Weaker Patients Can Get Health Benefits Using Fruits Or Vegetables.
13). If a Handful Of Roasted Grams Eat Food In The Morning, It Will Not Be Able To Cause Birth Of Decay Or Plurici.
14). Vegetarian Diet Keeps Kidney And Nervous System Healthy For Diabetic Patients. It Is Helpful In Weight Loss. Eating Fruits And Vegetables Increases The Efficiency Of The Brain. The Mortality Of Vegetarians Is Lesser Than That Of The Meals. Being Vegetarian Is Human. Vegetarian Food Is Smart Food.
Thank-you For Your Time To Reading My Article, I Hope you like It.
You Can Also Read This Things Which Are Sold In India Easily But Banned In Abroad
Places In INDIA Where Is No Entry For INDIANS
These Are India's Most Dangerous Roads