Everyone does. It seems to be the allure of the gym because all the super-fit people are probably using exclusively that. While I recommend that people stay away from these when they first join a gym and stick to the machines that enforce proper form, I can relate to the draw that the long stack of nicely arranged weights has... well, unless your gym has selfish people who don't re-rack.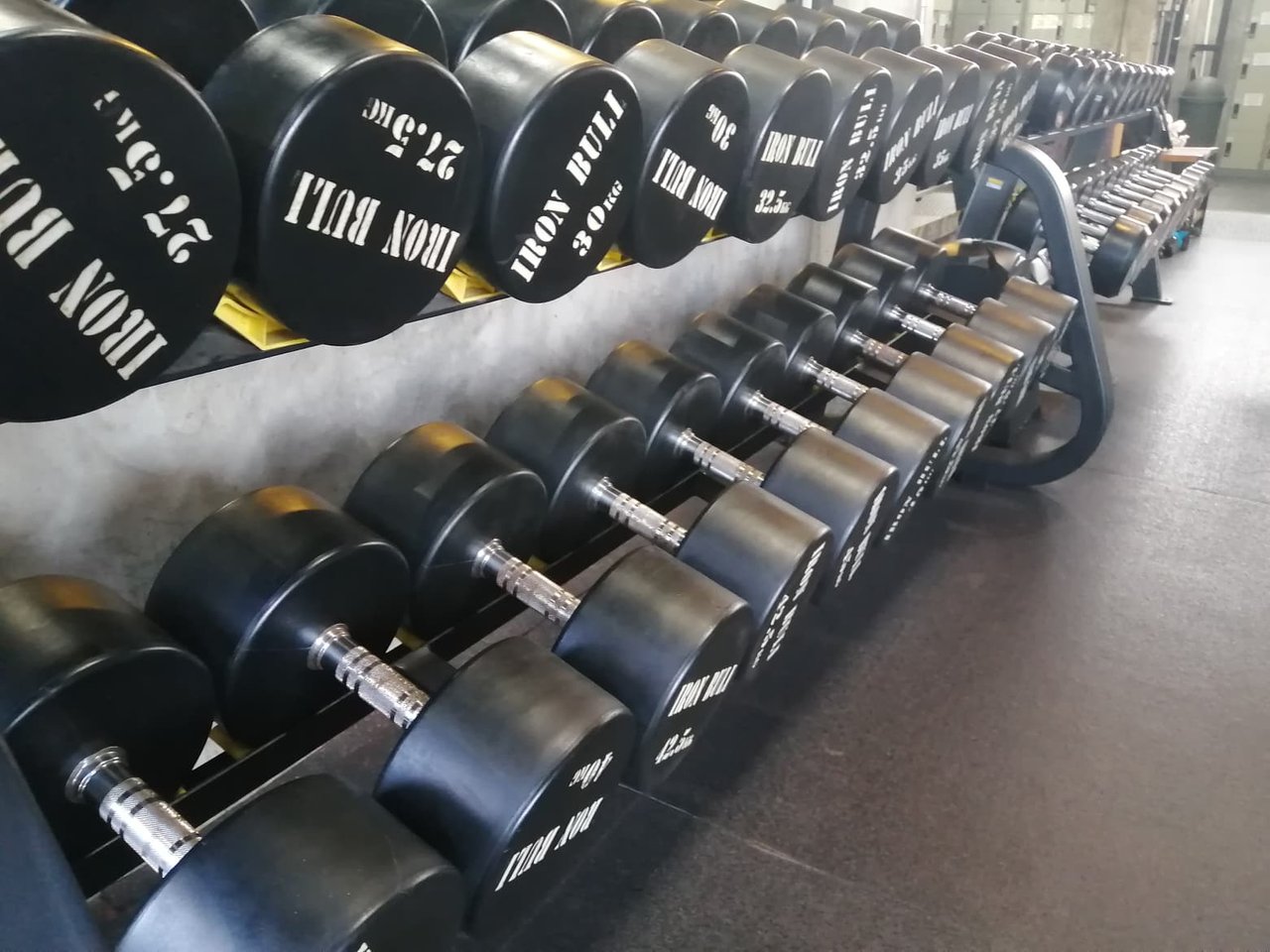 Here are some key tips that you need to follow in order to get any sort of benefit out of using these things. There is a MUCH GREATER opportunity to hurt yourself using free-weights and some of the time, you wont even realize that you are hurting yourself until the damage is done. Even a small injury to a tendon can take you out of commission for days and therefore it is paramount that you be careful. After all, the idea is that we continue going to the gym and don't hate it there.
Number 1: Don't try to be a hero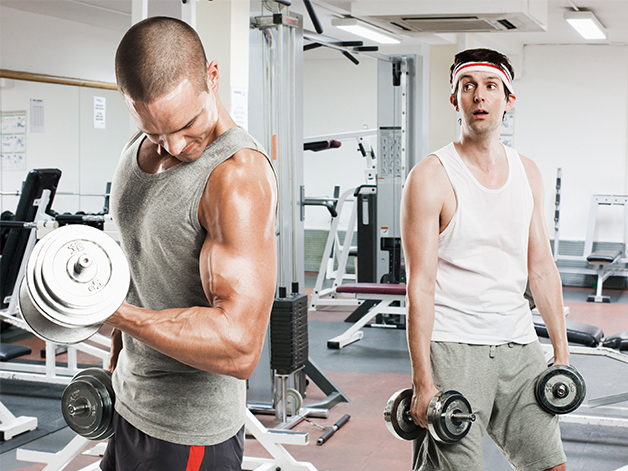 src
That guy you see in the gym with the arms you want... he has probably been lifting for years and there is also a chance that he (or she) has a very controlled diet that didn't consist of sitting on his or her ass for years and drinking beer. Therefore, you should not try to mimic what they lift, or how they are lifting. Power lifters have a very different form (for better or worse) than beginners do and obviously they are significantly stronger than you.
Number 2: Form is more important than weight
You need to start small and focus on form. Let's focus on standing bicep curls since everyone wants nice biceps. You need to focus on the isolation of the muscle in question and need to see to it that the upper part of your arms stays as motionless as possible. You can even tuck your elbow into your side if you need to. I would say on day one, to start with the 2nd smallest weight that exists on the rack and do a set of 15 reps per side. Then take a 1-2 minute break to do some instragram likes, then step the weight up by one.
Don't worry about the fact that this is probably very easy. Repeat the process for set two but with one weight heavier and then a third time for another step up.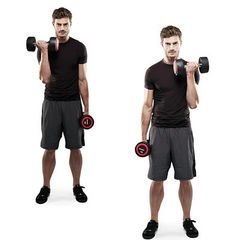 src
You can alternate sides or do both at once but the form is far more important than how much you are lifting. Your body, if you are at all like i was after several years of lethargy, is probably used to only curling bottles of beer so if you end up sticking 15 pounds on it all of a sudden, this is going to be a MASSIVE step up as far as your muscles are concerned.
The trick is to not hurt yourself and if you follow these rules and manage to not drop the weight on your toes, you aren't going to hurt yourself
Number 3: Write down what you did
This is probably the most important step that most people skip and that's a huge mistake. How are you ever going to get better if you can't recall what you did last time?
Write down what you did in your workout diary and make a note about whether or not you felt all 3 sets were easy, medium, or hard, and then use that information for the next time in.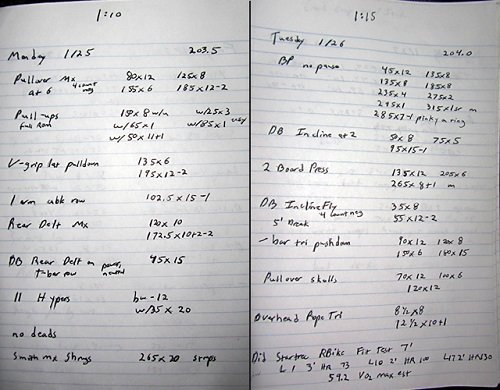 src
These notebooks are commercially available with categories predefined and nice little boxes for you to write in but honestly, those are unnecessary and cost 20x as much as a standard notebook. You need to learn the names of the exercises anyway, so just do it yourself.
---
At this point in your journey towards fitness you should still be using primarily weight lifting machines. They can accomplish the same thing as free weights with a far reduced chance of injury by way of enforcement of proper form. However, only high-end gyms have machines for all the various muscle groups. My gym is relatively expensive and we have no bicep or tricep machine, so i can relate.
We should still also be following these steps in our transformation
Stay off the carbs, especially processed sugars and bread
be on a high protein diet consisting of mostly meat (obviously adjusted if you are a vegan but really, do you know any fat vegans?)
drink low carb alcohol
go on a 30 minute to 1 hour walk at least 3 times a week
record your progress at the gym
Our workouts are still relatively light at this point and this is intentional. I have seen so many people give up because they tried to do too much, too fast. Let's ease into this because real life changes don't happen overnight.