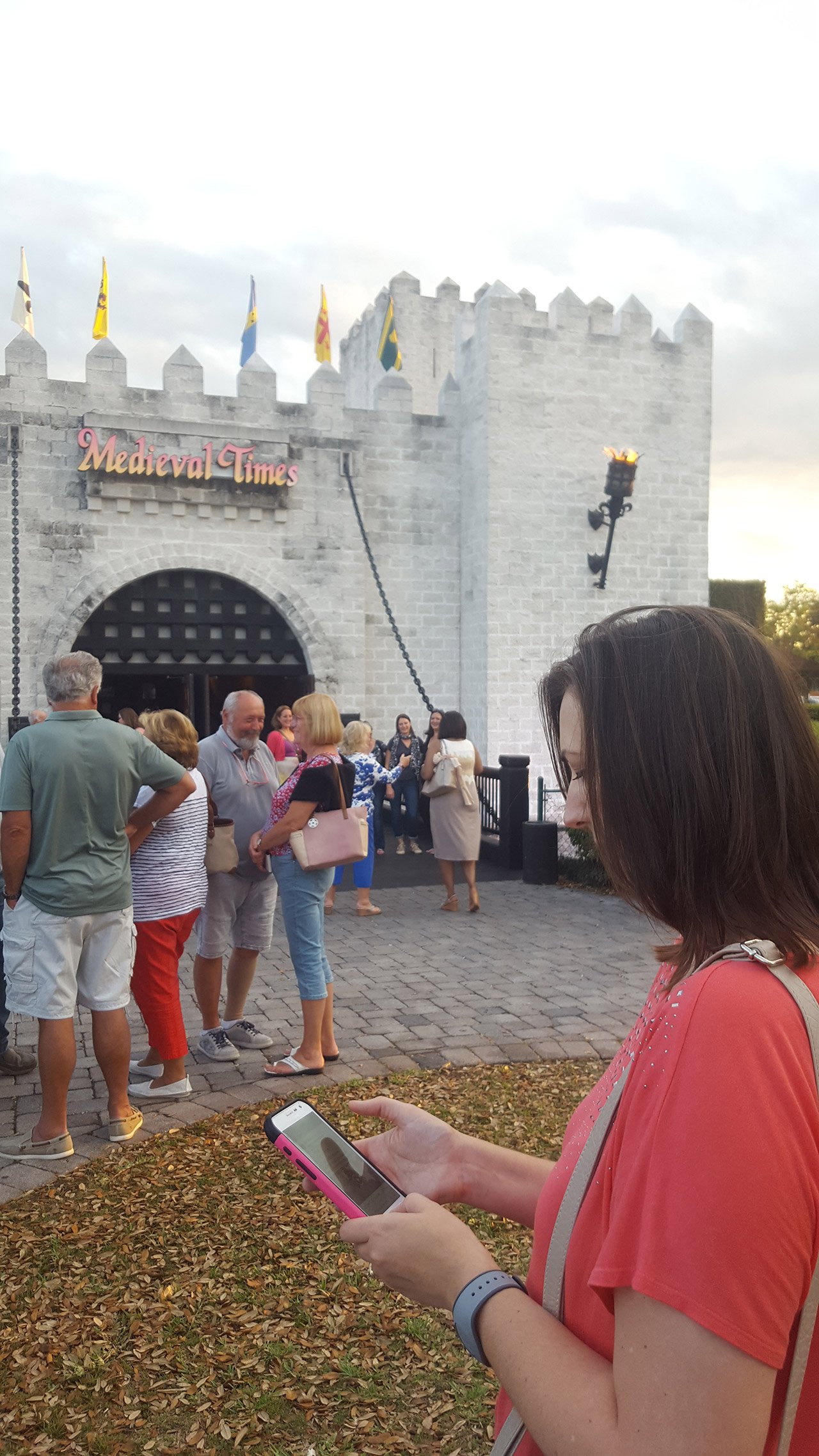 And though the price of steem may rise and fall, the value of a memory remains the same.
Let's invest in memories! The most stable currency available.
A couple weeks ago, the wife and I bought some memories at Medieval Times, near Orlando in South FL. For those not familiar with their brand of dinner theater, you get to watch a roughly 90 minute show featuring horses, people in armor, jousting, battles, and a storyline of sorts that runs through all of it. Plus a full dinner. Dinner was fairly simple, and since it was provided without silverware you were obligated to eat with your hands to really get into the medieval eating experience.
I visited Medieval Times with my non-medieval wife. As a side note, she didn't appreciate me calling her a wench. I was just trying to get into the spirit of things. Oh well.
 
[//]:# (!steemitworldmap 28.304695 lat -81.462942 long Medieval Times d3scr)
---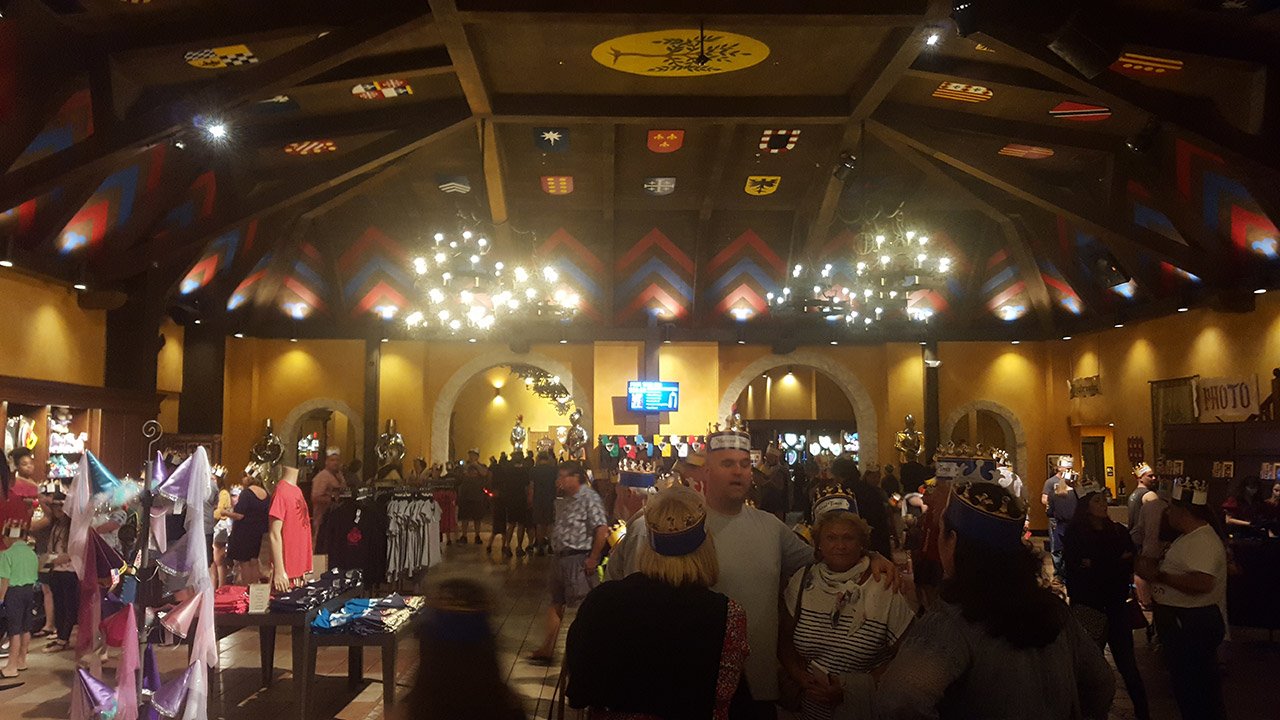 The waiting room before the show starts is full of medieval stuff, people waiting, stuff to buy, photo opportunities, and beer.
---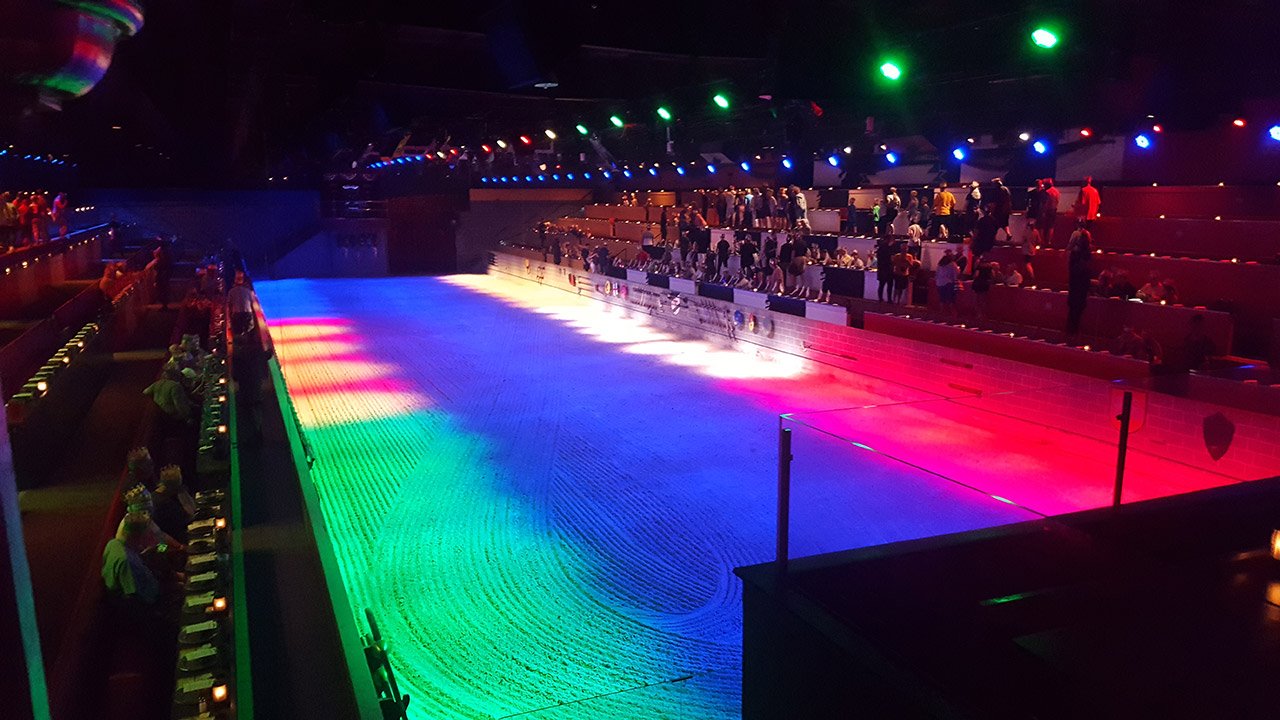 The arena is well groomed as we all file in prior to the show's start.
---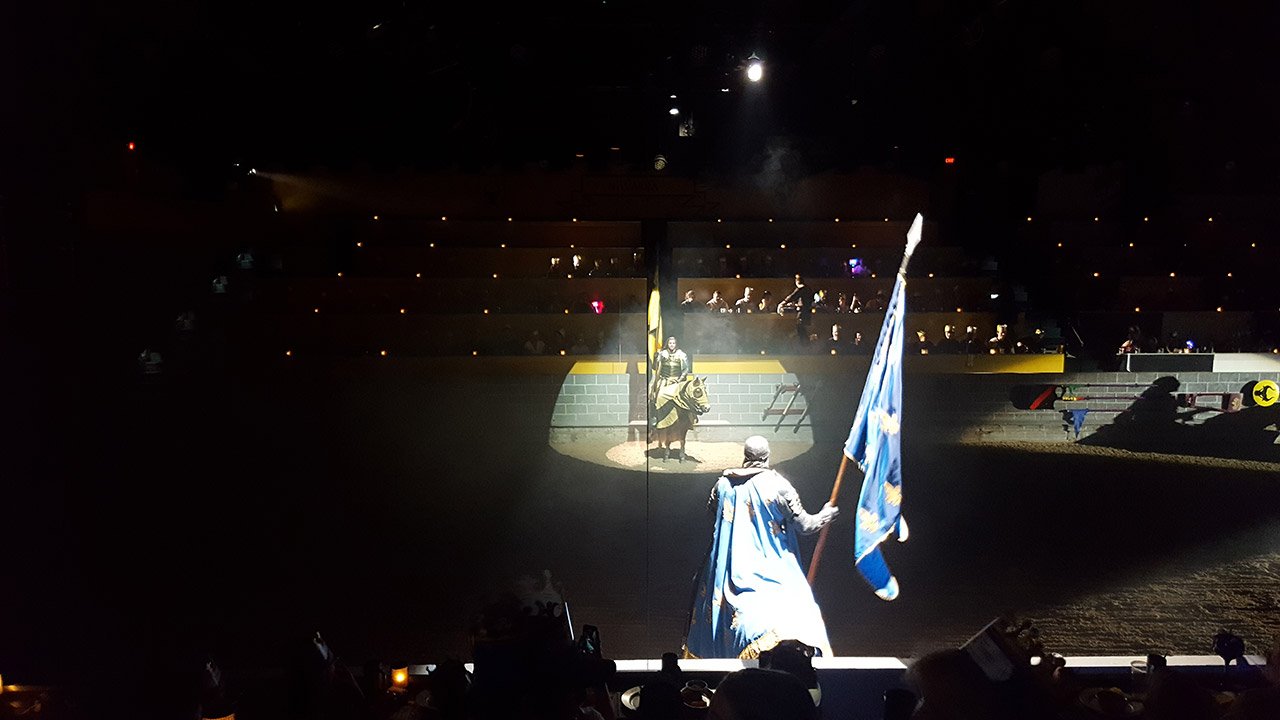 Six champions, each color-coded and assigned to each zone of the audience. We rooted for Blue Knight.
---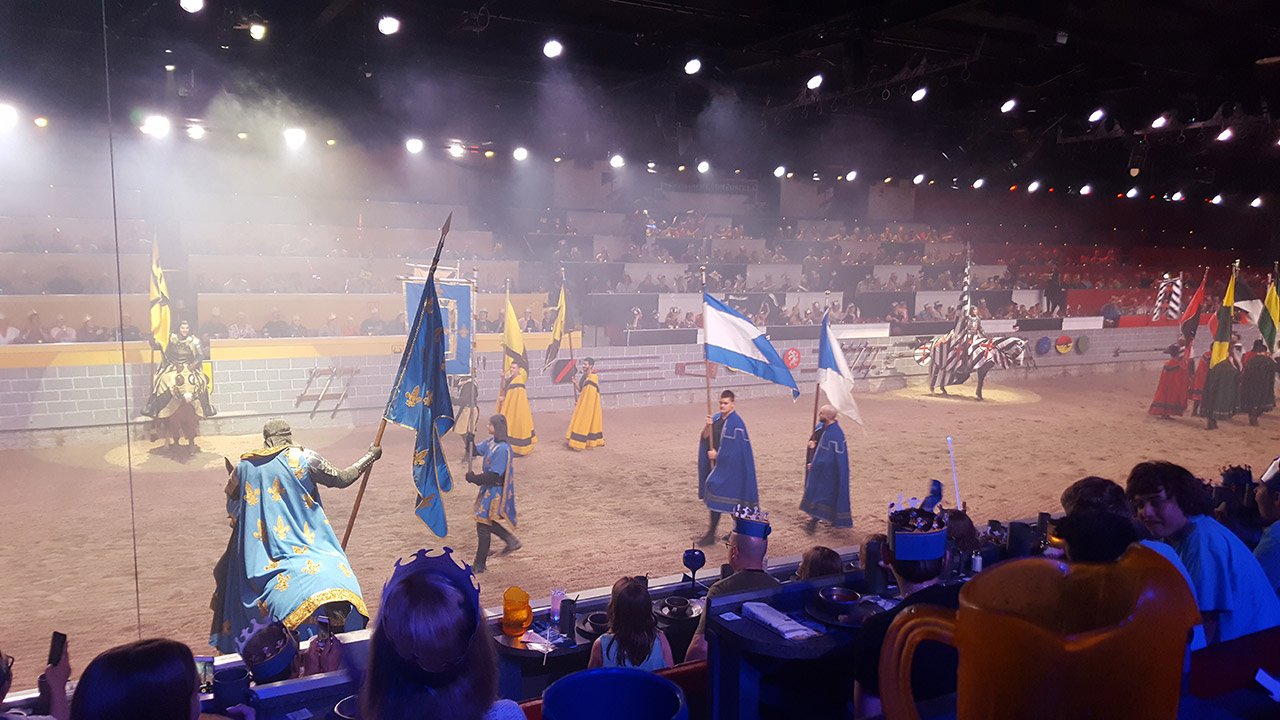 Squires and other knights file in amidst various flags.
---
Some of the horsemanship was pretty cool, and the black and white horses and their knights did some reasonably complicated looking riding patterns.
---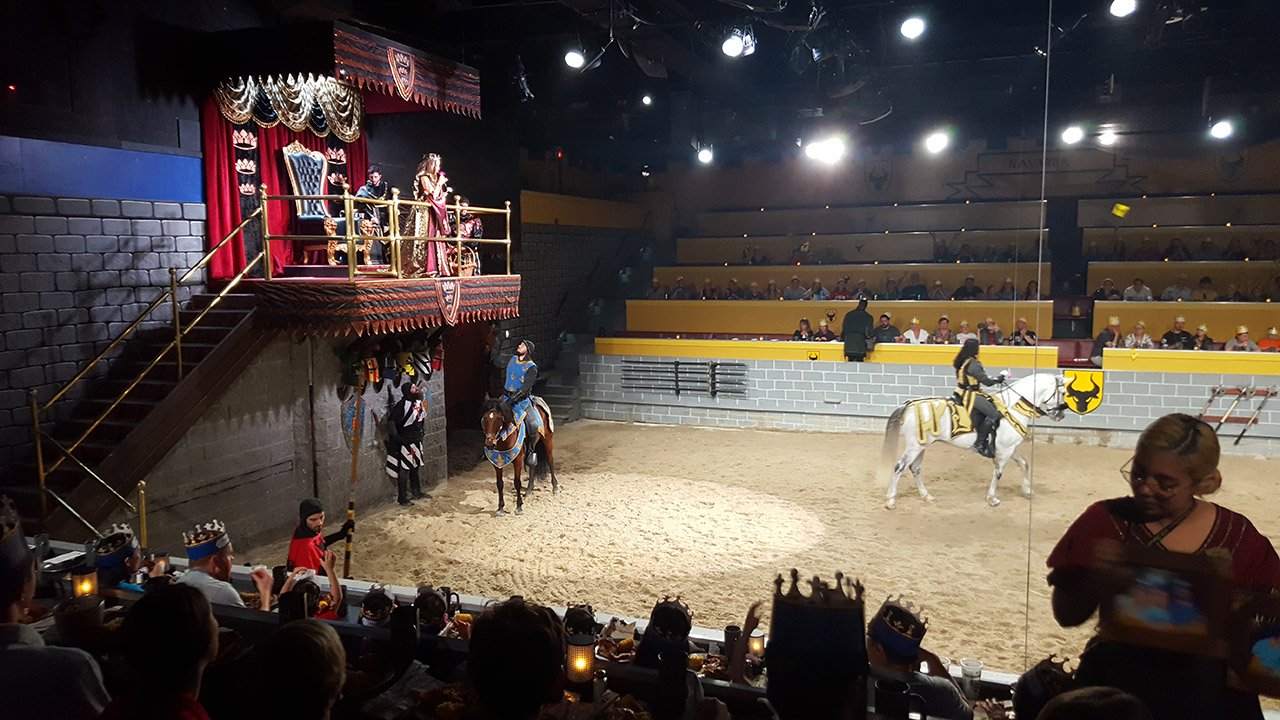 The Queen carried the story and the games along, offering roses to the winners of various events.
---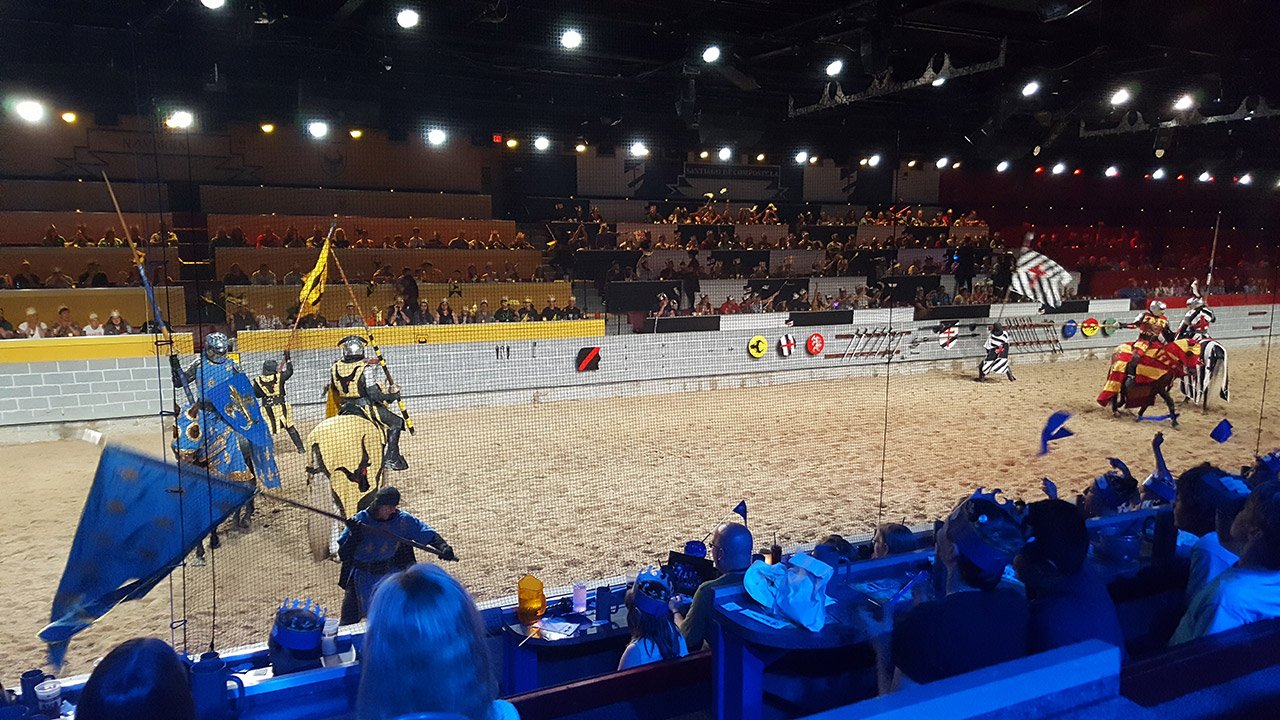 Starting to get into some real combat activities at the end. Jousting, games of skill, and battles!
---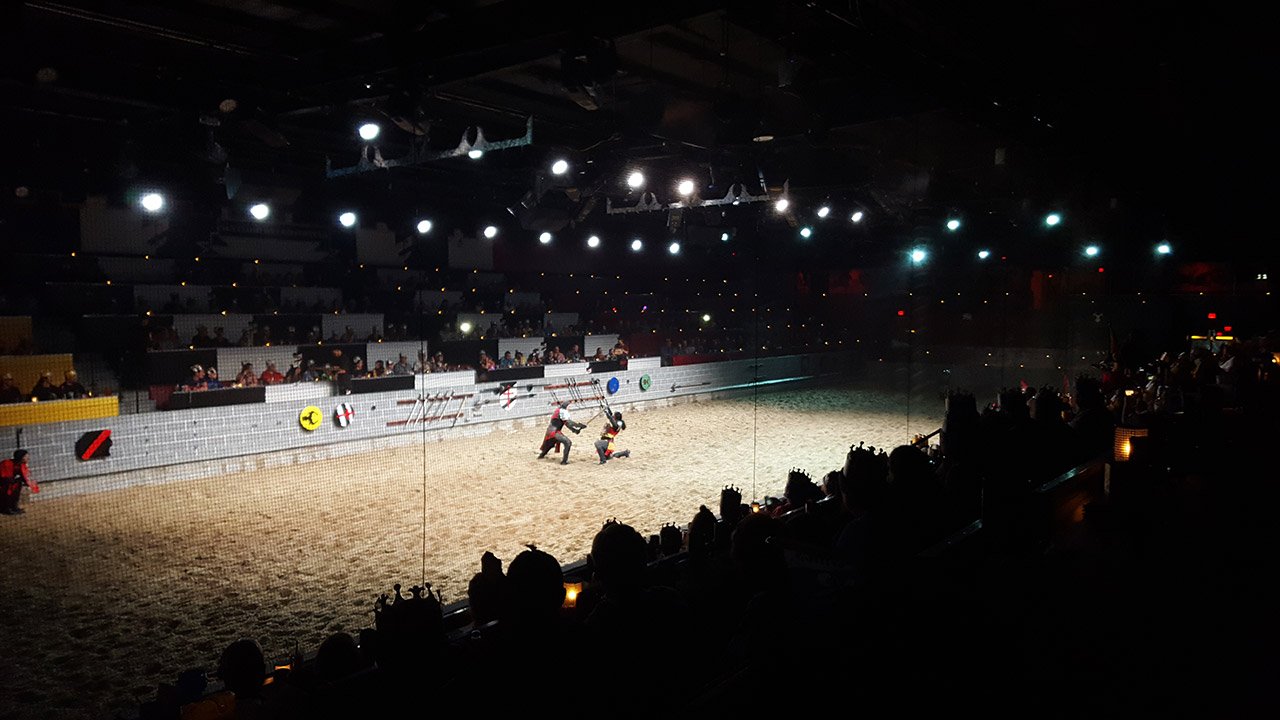 The final rounds of the games offered us battles with sword, mace, ball and chain, and axe. The actors did pretty well, but there was no blood (real or fake).
Sorry to disappoint, but yes, these were all actors.
---
---
Definitely a reasonably fun time. Not cheap at full price, but we were with a group and got a group rate, fortunately.

---
Posted from my blog with SteemPress : http://negativerealm.com/landwhale-travel-tales-medieval-times/
---