For many it is a weed that complicates the life of farmers. The popular name of his bindweed.
It has a healing effect. Successfully used for compresses. With internal reception acts as a laxative. That's what, it turns out, is a useful weed bindweed.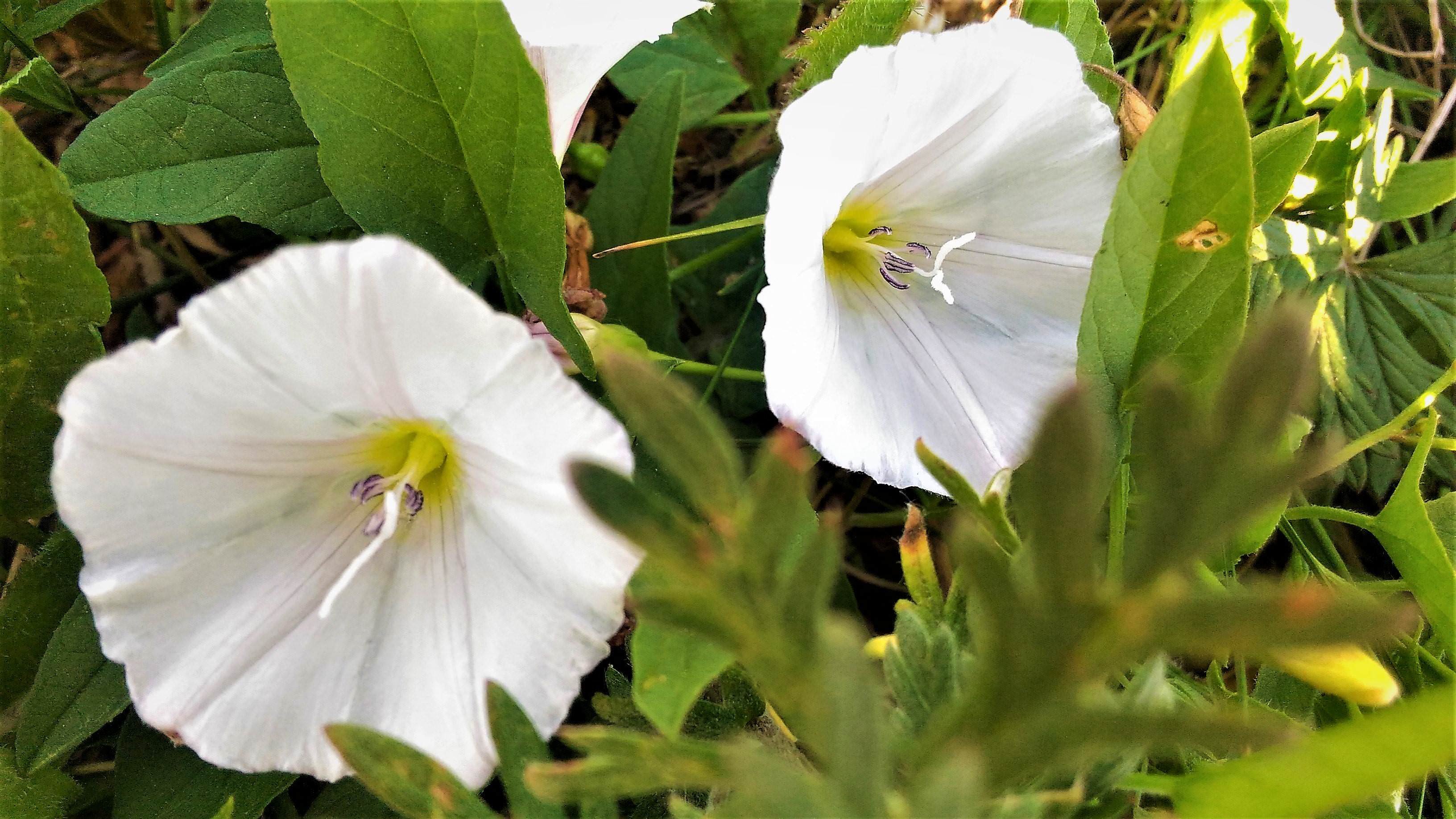 Bees also enjoy.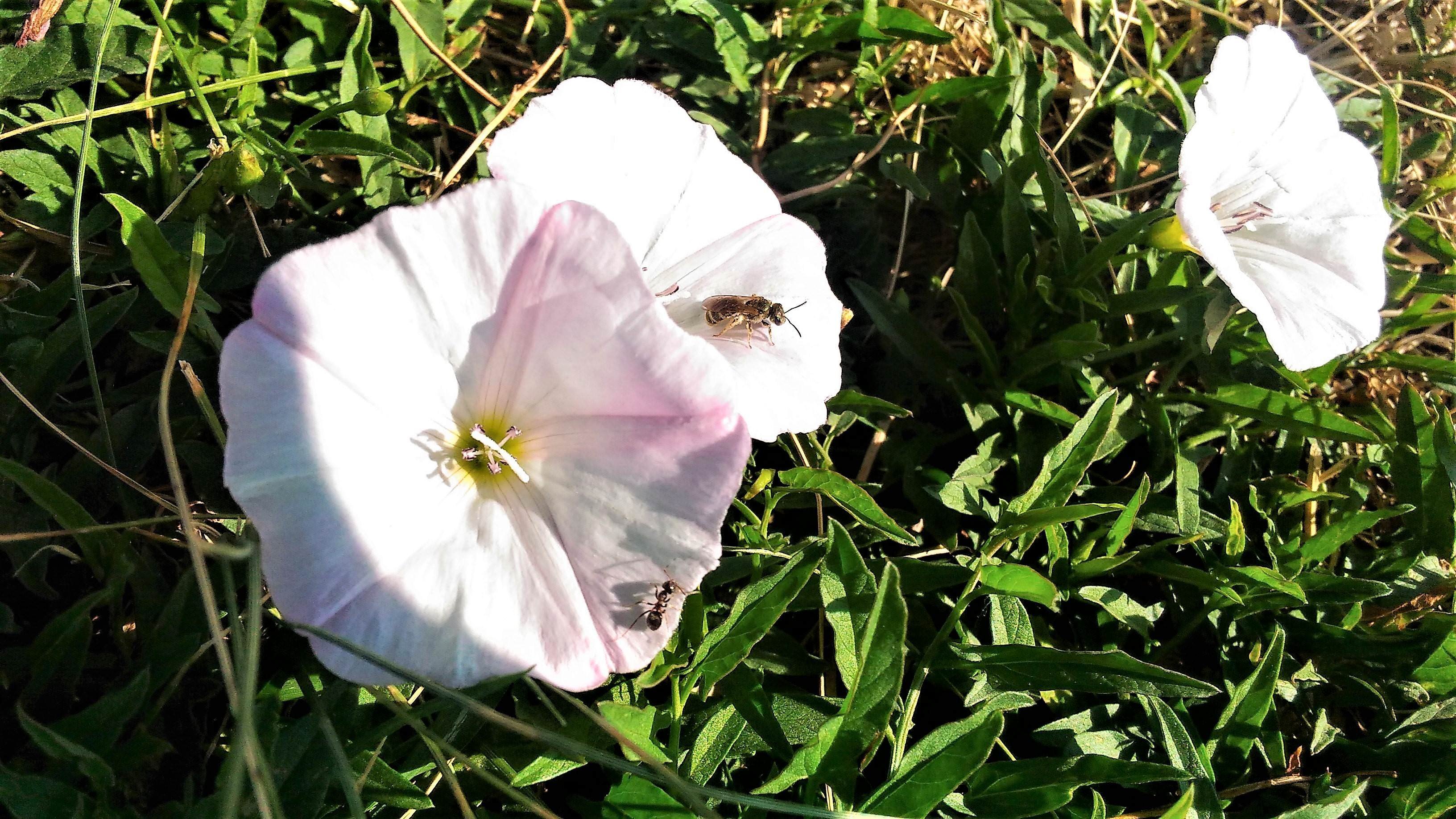 Bindweed is a hardy plant. Its roots are so long that it is impossible to snatch them, if only to chop off, to shred, but it is difficult to completely get rid of. The roots are horizontally underground under about 3m, try to guess where to destroy them.
I see the bindweed in the city everywhere, where there are no road surfaces. I like his white flowers. They are so delicate, fragile, cute.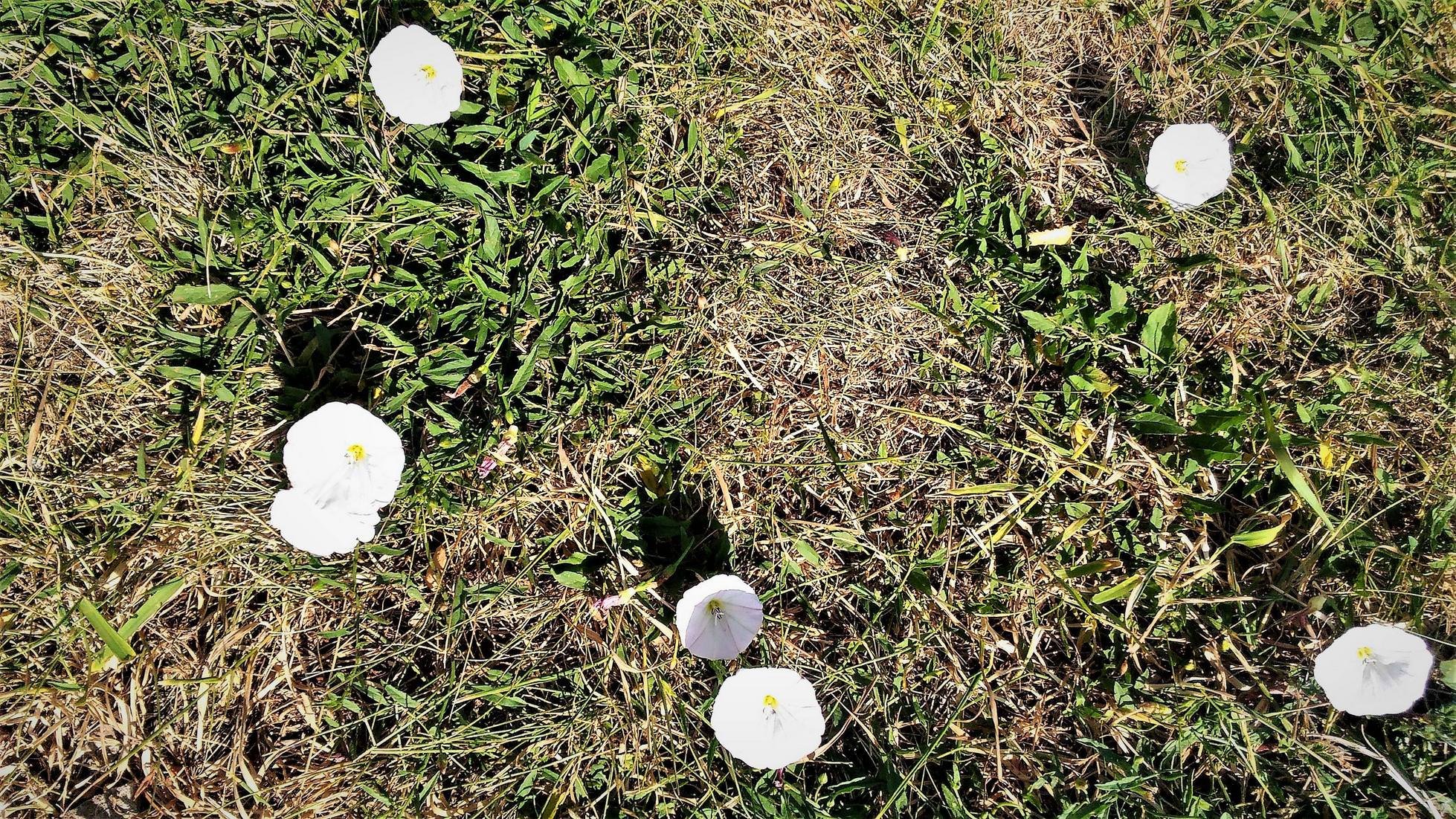 From a distance it seems as though snow-white pieces of paper are scattered on the grass. So the flowers attract the eye.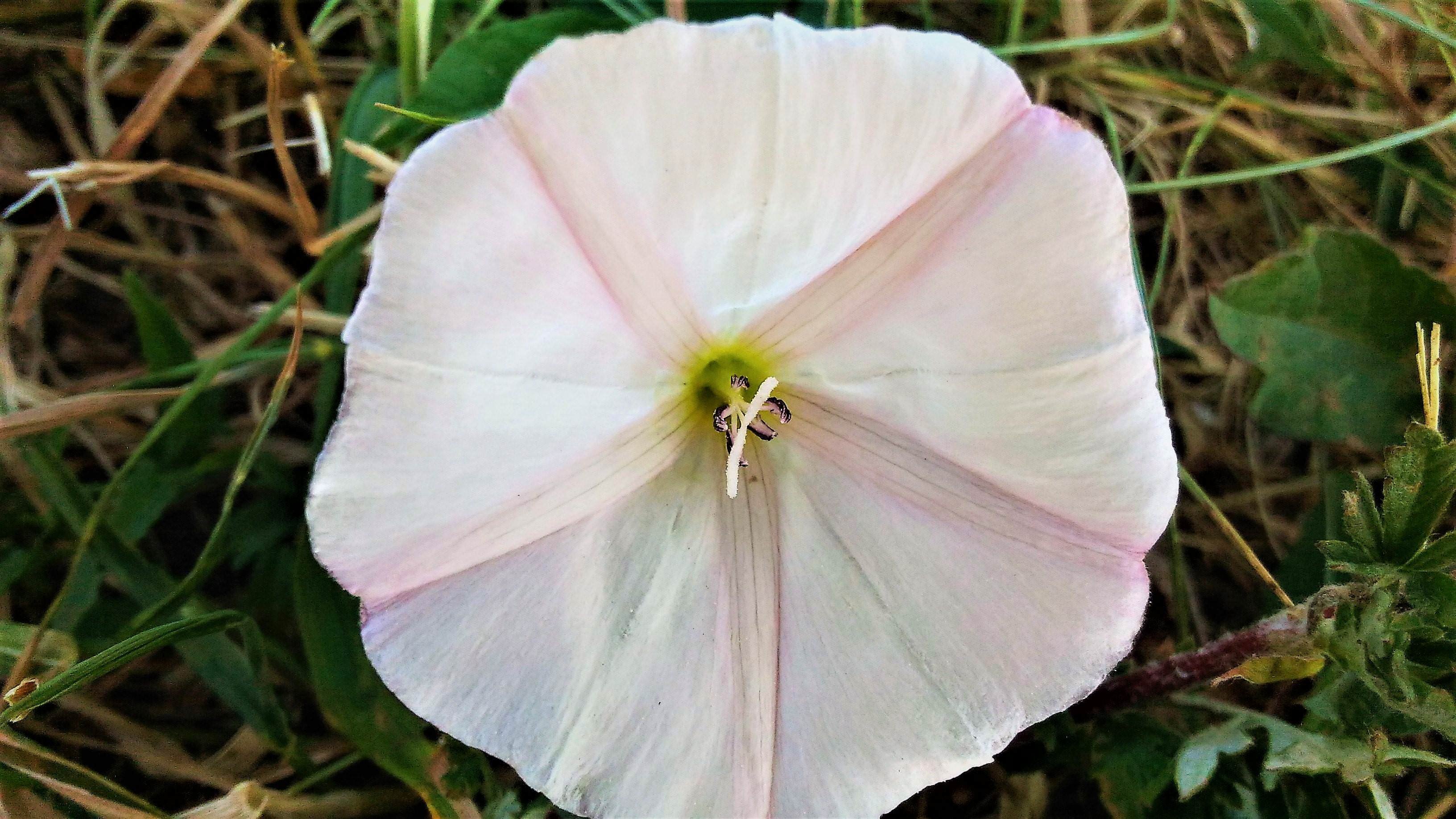 Although weed, but attractive.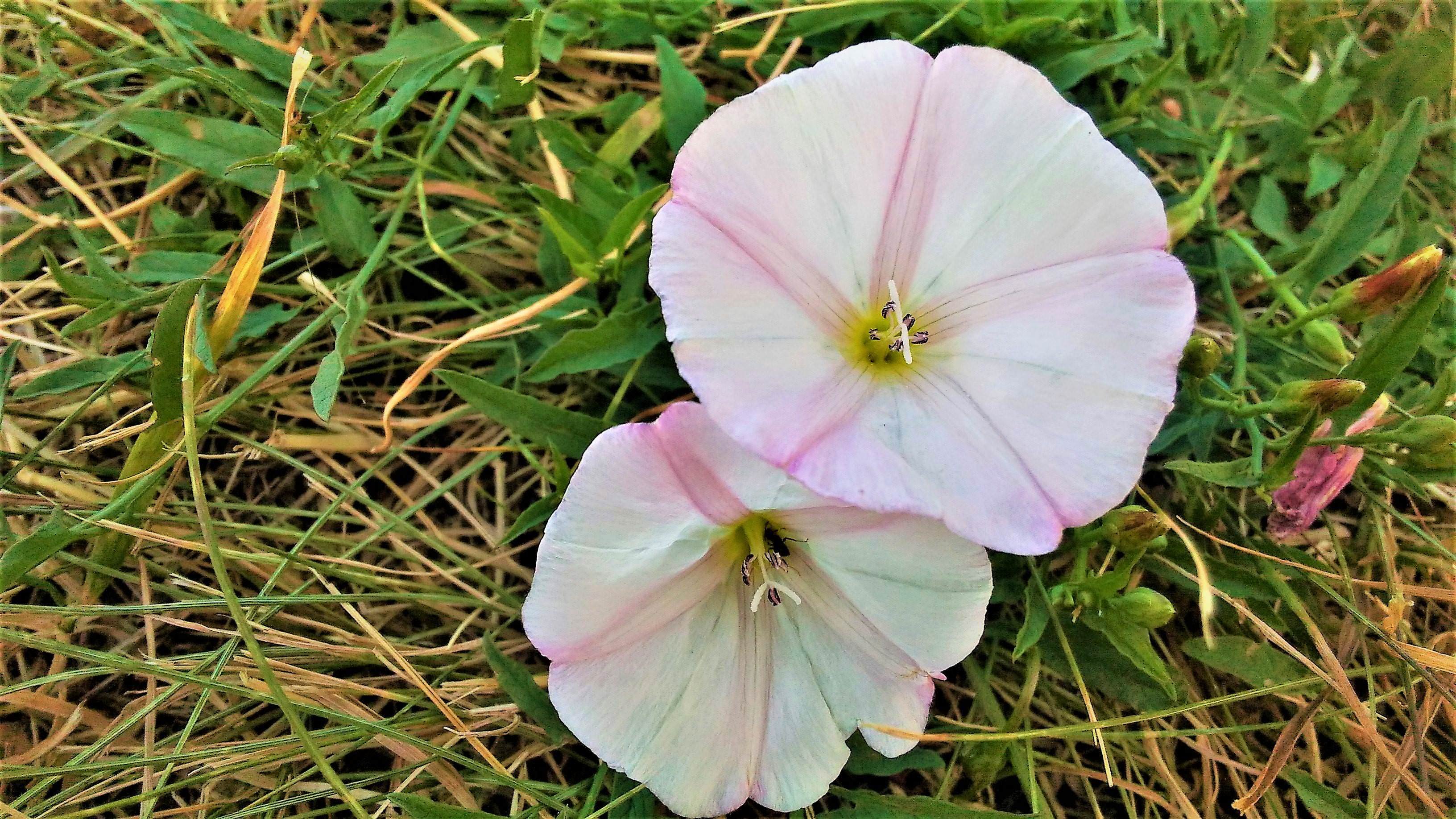 Beautiful near - at our feet.