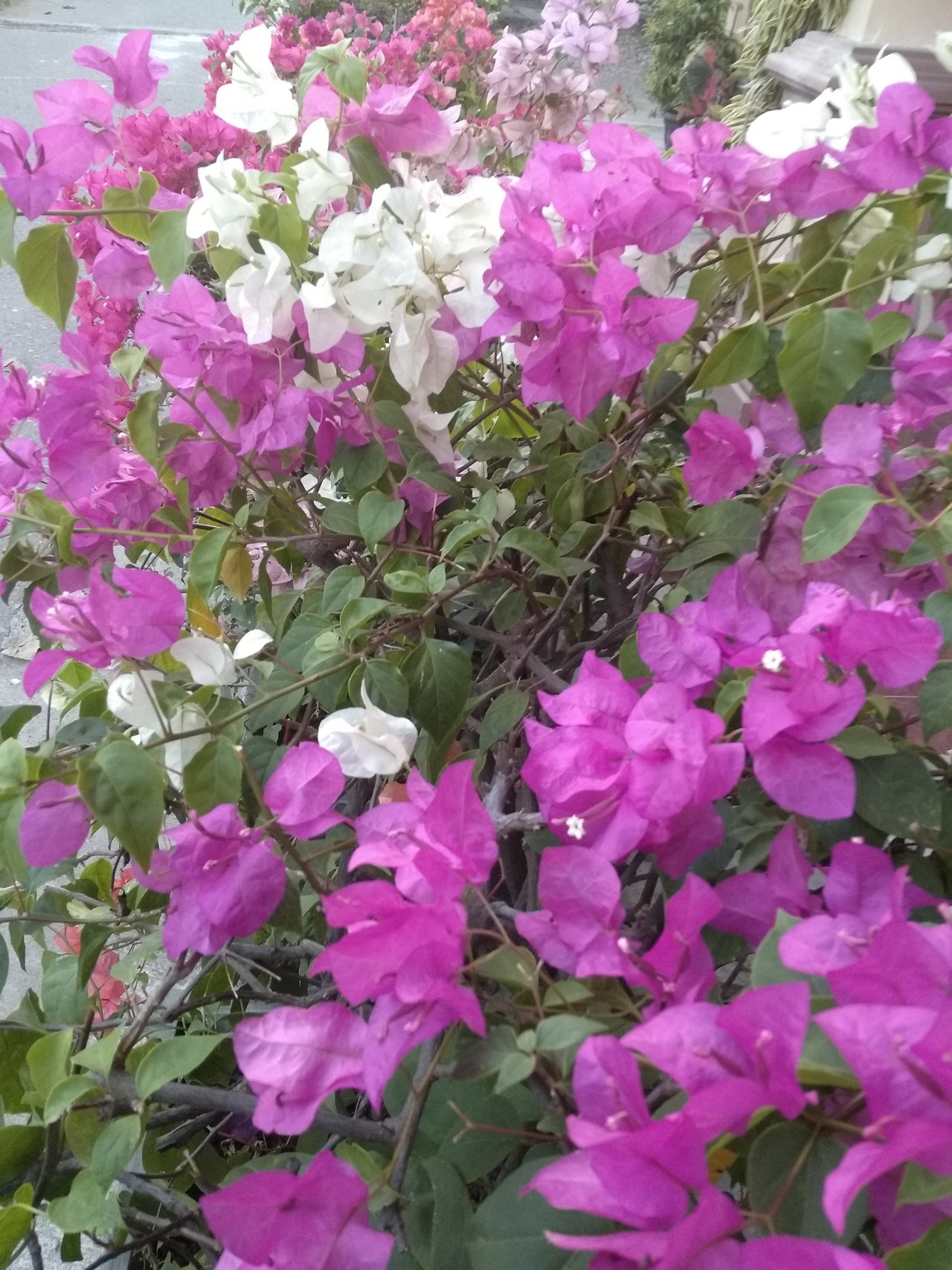 Hello friend ... good night and have a good break after today's activity. Bougainvillea flowers are one of the favorite flowers that are often planted. Around the area of ​​my house, many bougainvillea flowers were planted in front of the house by my neighbors. One of them is my front neighbor.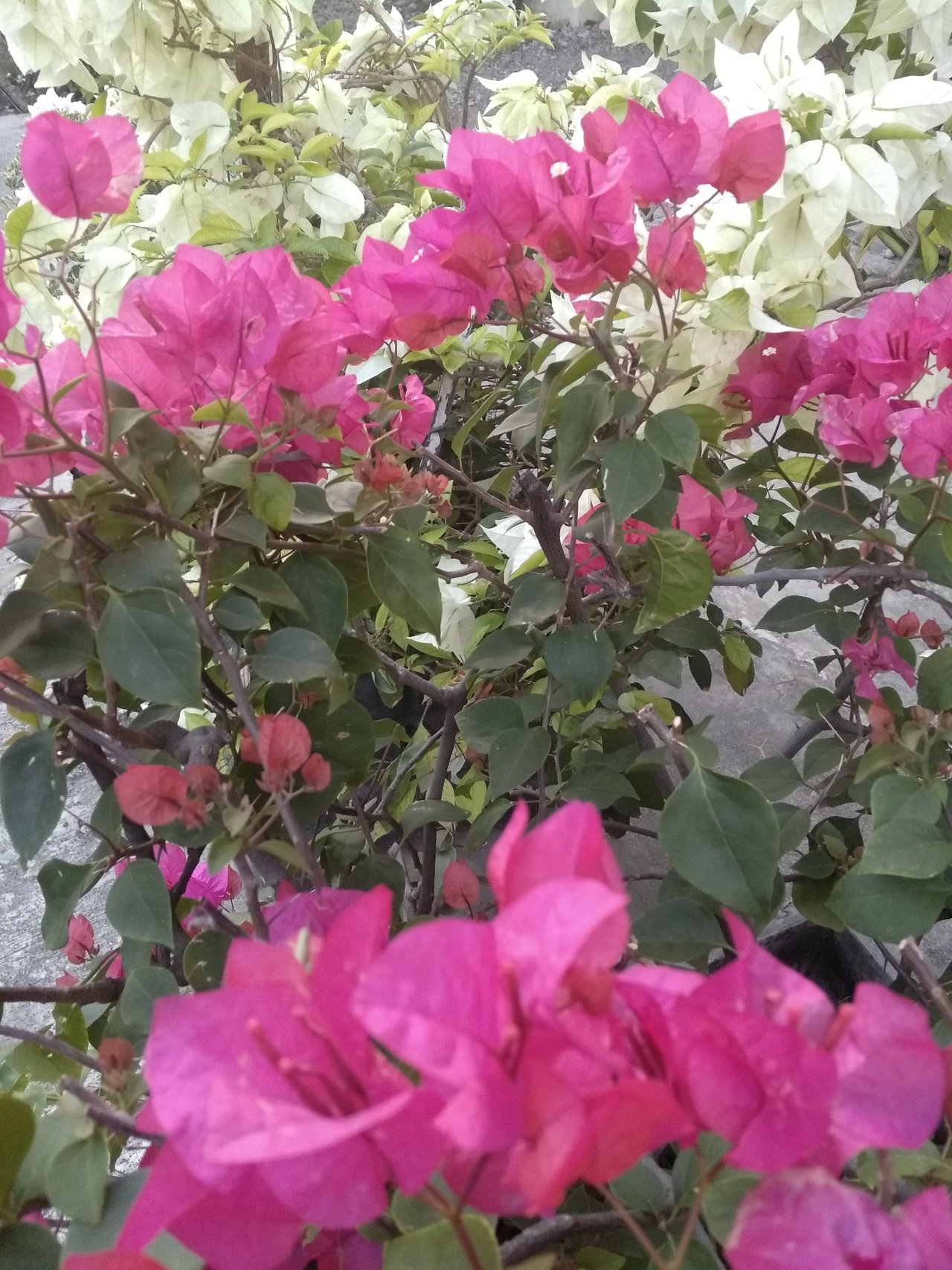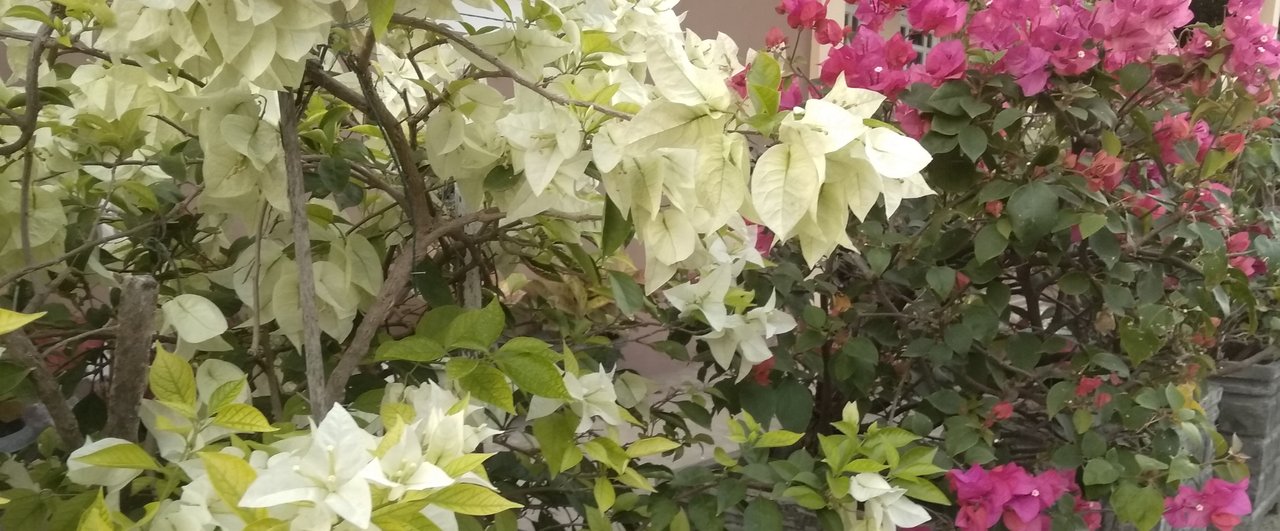 Like friends see, a picture of Bougainvillea flowers on my post tonight. Bougainvillea flowers are in bloom with several color variations, including white, red, pink and magenta. My neighbor's Bougainvillea flowers are planted using pot media arranged in parallel. Each pot has two colors of bougainvillea flowers. Bougainvillea flowers are always cared for and flushed with their owners regularly. In addition to easy maintenance, Bougainvillea flowers also have beautiful colors. The shape of the thin leaves like paper makes the bougainvillea flower more attractive. But we also have to be careful because this bougainvillea flower has very sharp thorns and can hurt us.
My neighbor's Bougainvillea flowers are not too high, because they are often cut by the owner. The average height of my neighbor's bougainvillea flower is about one meter. And I also see, this bougainvillea flower is my neighbor's favorite flower. Here are some pictures of bougainvillea flowers that I took some photos of. Hopefully you like it.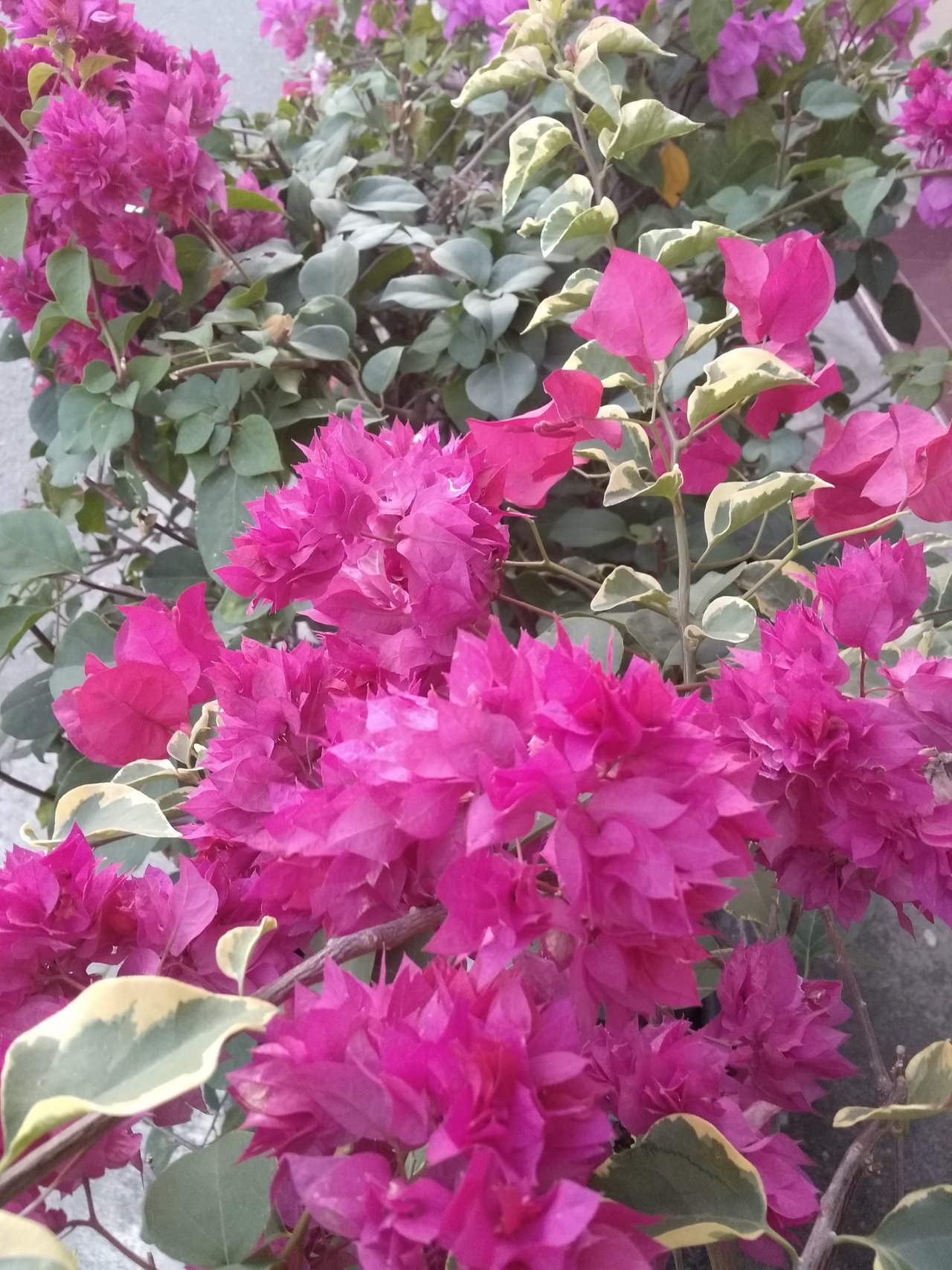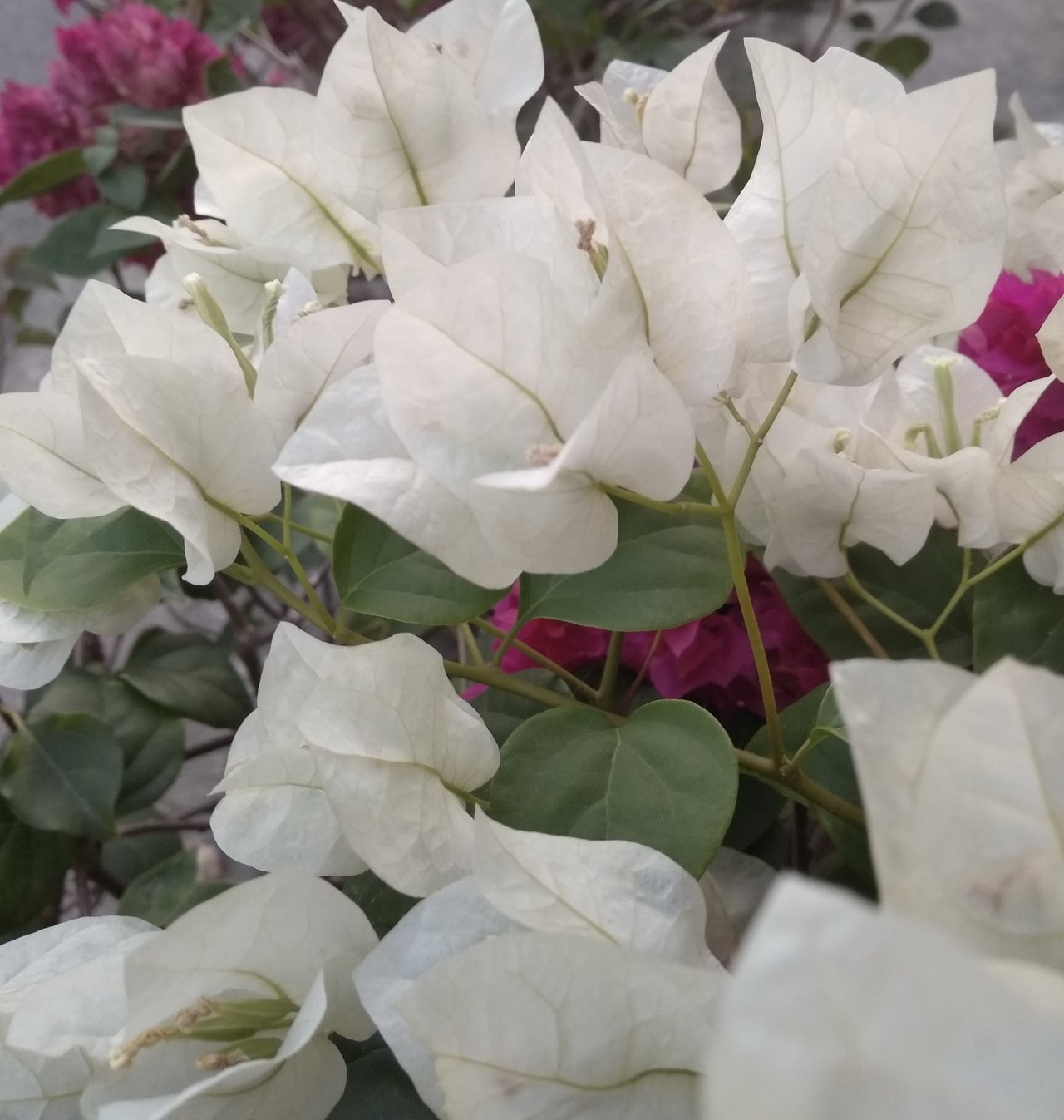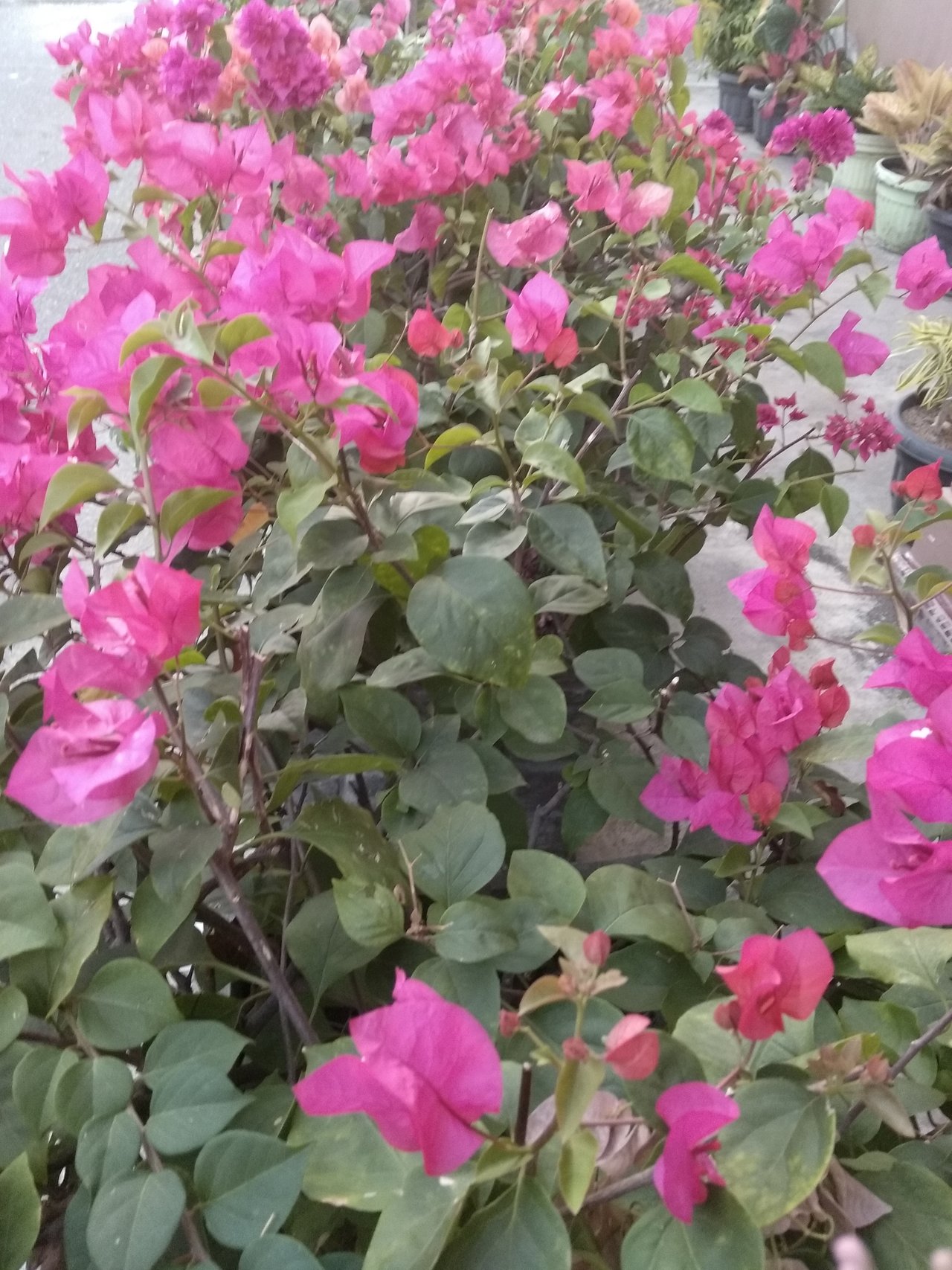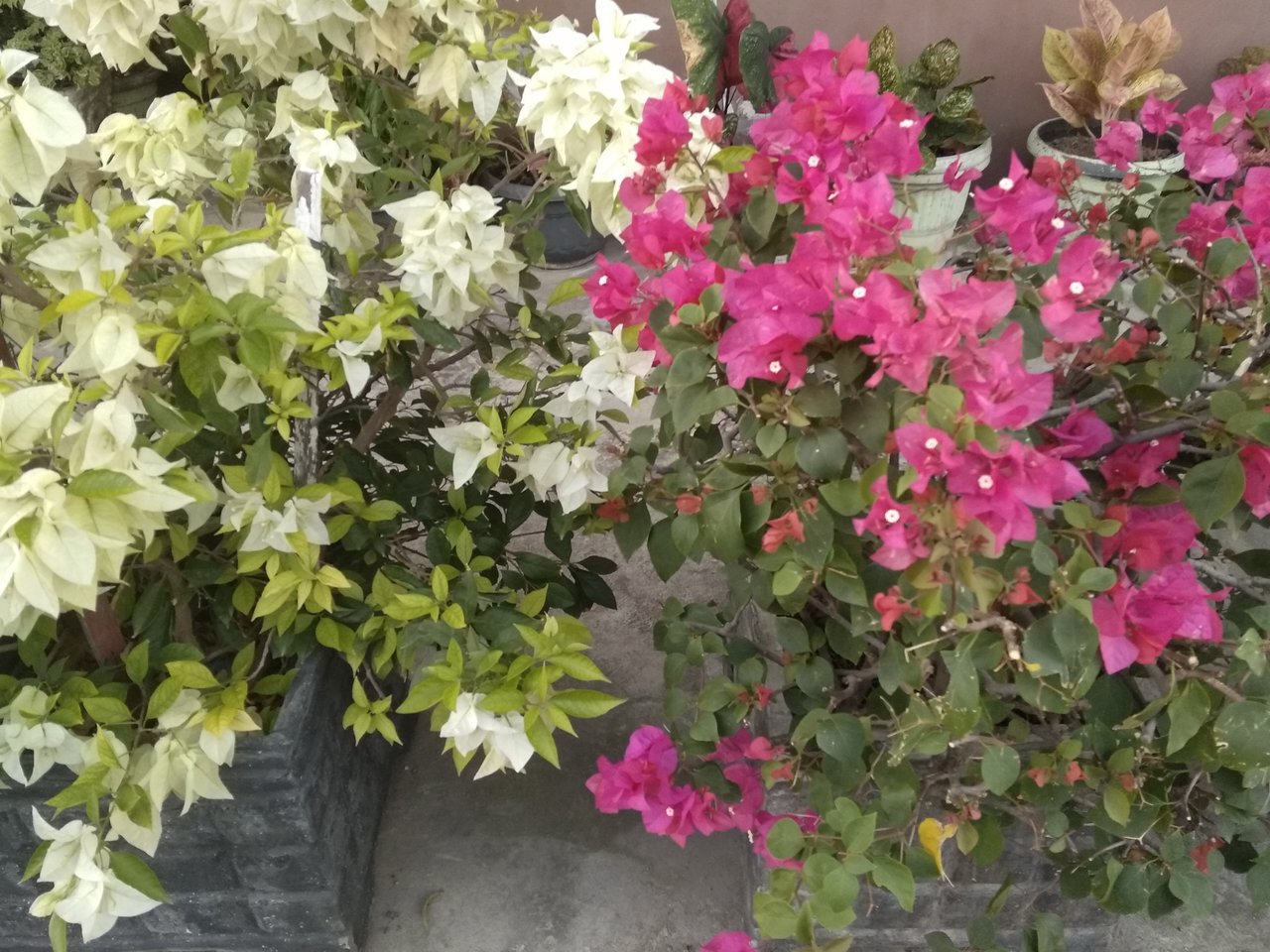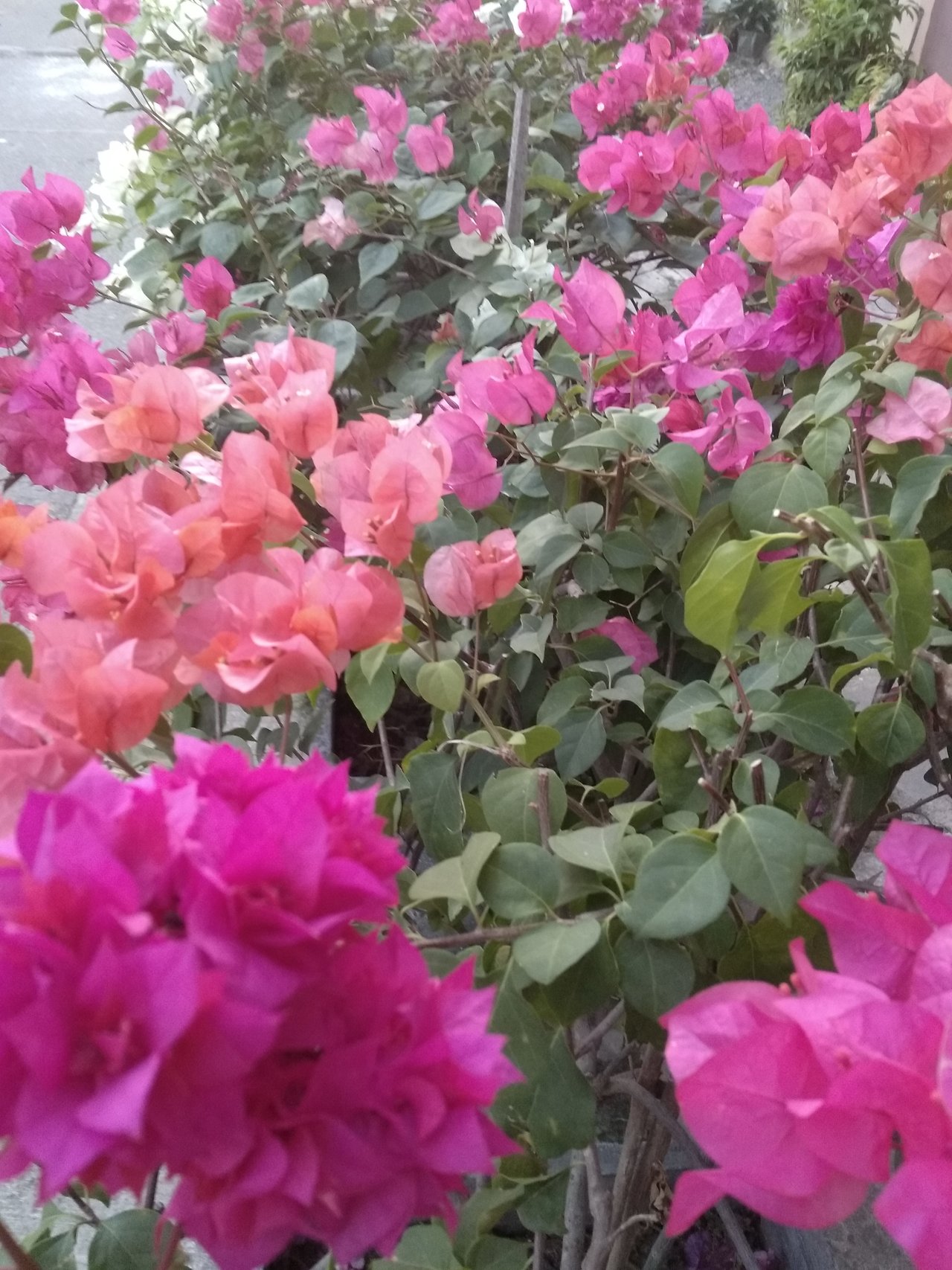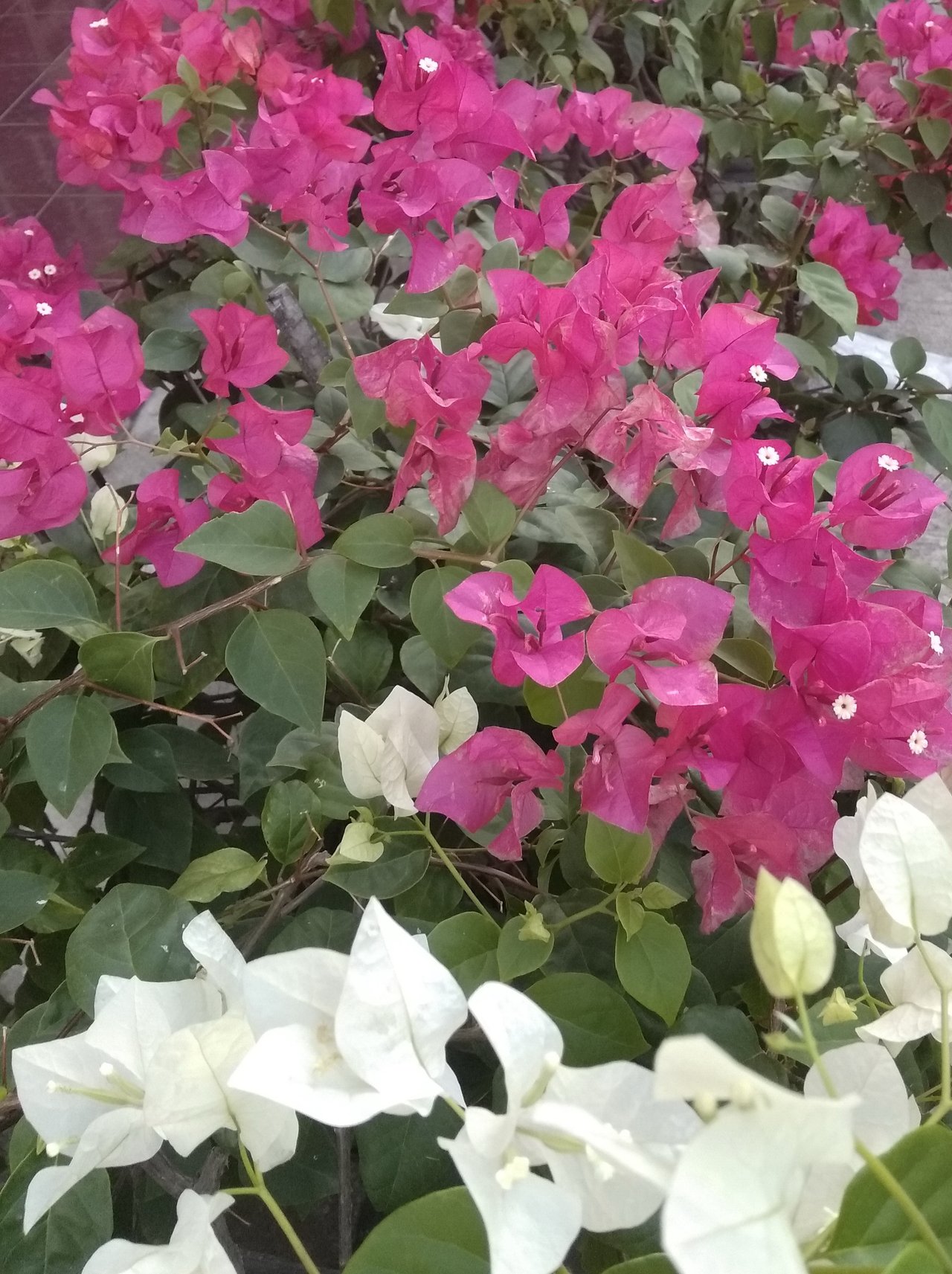 Image taken using a smartphone camera
Greetings Friendship from me to all friends on the steemit platform
Thanks for visiting my blog