I am sure most people have seen the latest from @roelandp to say that Steemfest 4 will be in Bangkok. This has been sort of expected as a lot of people have flown over to Europe from Asia for previous events and Steem is fairly big in Korea, Malaysia and Japan. Thailand may be a relatively cheap place to have it.
I have yet to decide if I will go. I have been to the last two that I paid for with my Steem, but I would rather not power down at the moment. I also need to do less flying this year after I did a lot in the last six months or so around Europe. If Steem should go to $5 in the next couple of months then I could change my mind and even fly first class!
A high Steem price does not seem too imminent as everything went down last night as Bitcoin took a big hit. Despite this it is still up for the week. Chart from @coingecko.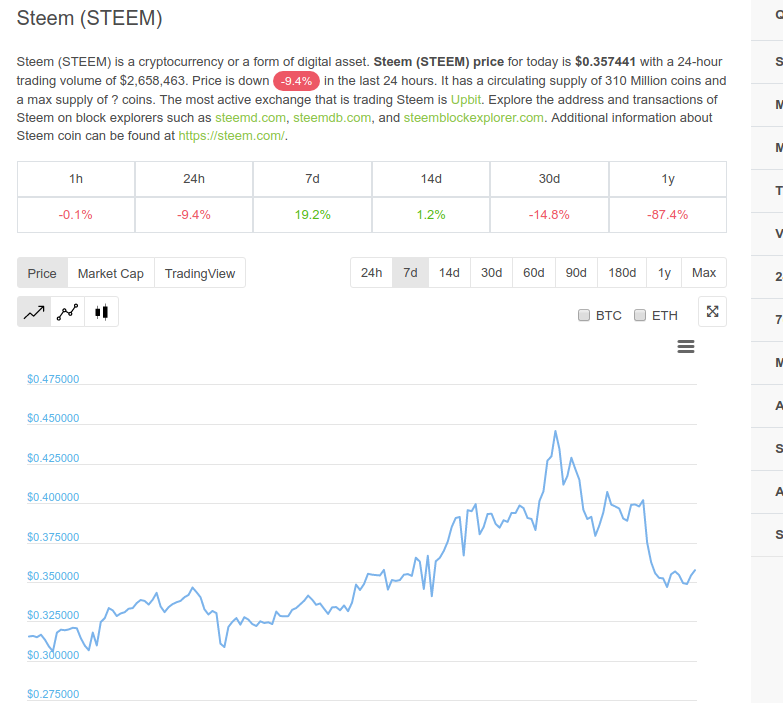 I have not been doing too much with my @TenKMinnows project lately apart from supporting a few people. The latest chart from @arcange shows increasing numbers of minnows and dolphins. I would like to find more people who are on the verge on minnowhood to help them get over the line. Suggestions are welcome. I did look at the Redfish League from @paulag that highlights those who are getting close, but of those I looked at recently some had no recent posts and others just seemed to enter some meme contest that I did not consider of great value.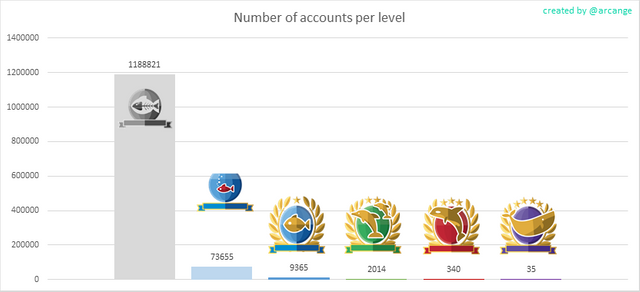 Here are some accounts I consider worthy of checking out:
Please share your own favourites in the comments or your own #FollowFriday post. We need to build up our community by supporting those who make it better.
Steem on!
The geeky guitarist and facilitator of the 10K Minnows Project.