Hello guys. Hope everyone is doing fine! I am back to my recipes after some absence. Today we will talk about pancakes. Pancakes are a great choice for your breakfast menu. The possibilities for fillings are endless with new ideas being developed almost every day. I'd like to share with you a simple sweet version with maple syrup. You might find a pre-made pancake mix at your local supermarket, however, you will create a tastier breakfast if you prepare the mix by yourself. It is very easy to make.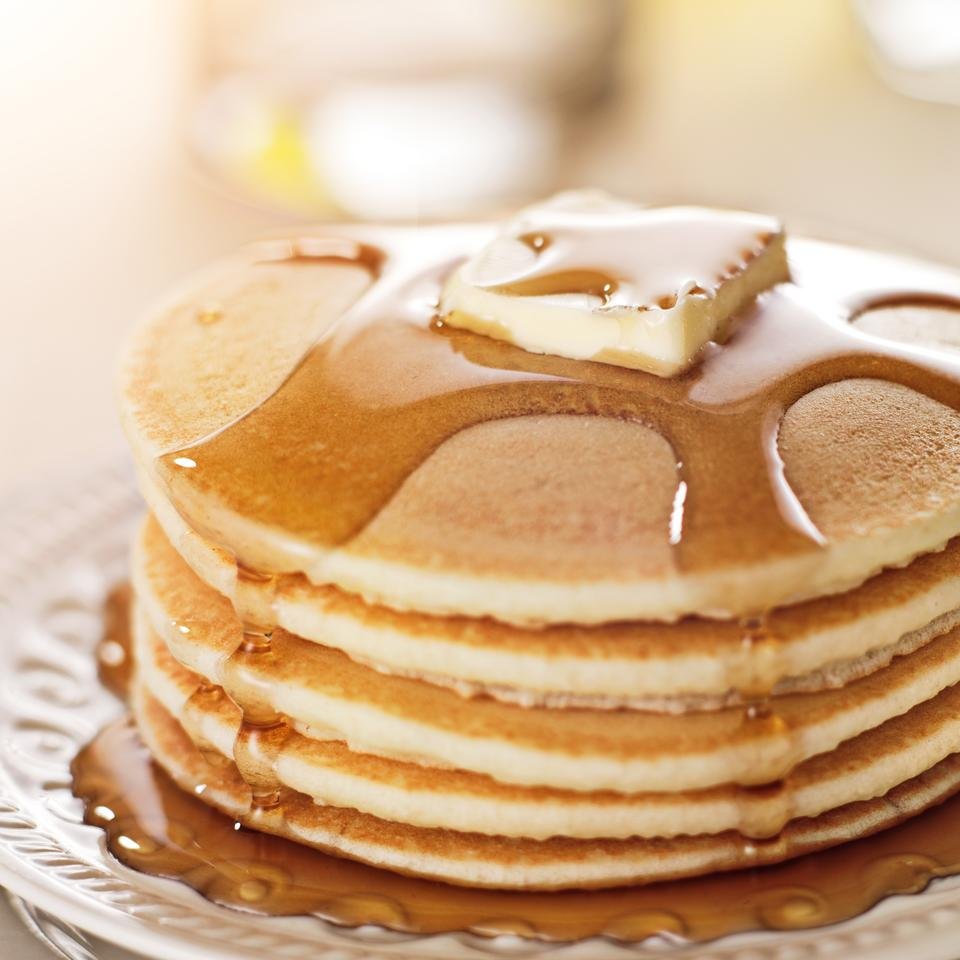 You will need:
150g of self-raising flour
1 egg
200ml of milk
1 tablespoon of sugar
Maple syrup
50g of butter
Whisk the flour with sugar, egg, and milk until the mixture is completely smooth. Cover the surface of frying pan with butter. Pour the mixture into the pan and fry at medium heat. When bubbles form on the surface, flip the pancake over and fry the other side until it gains light golden color. Serve with butter and maple syrup. Your pancakes are now ready. Bon appetit!