FARMERS BREAKFAST RECIPE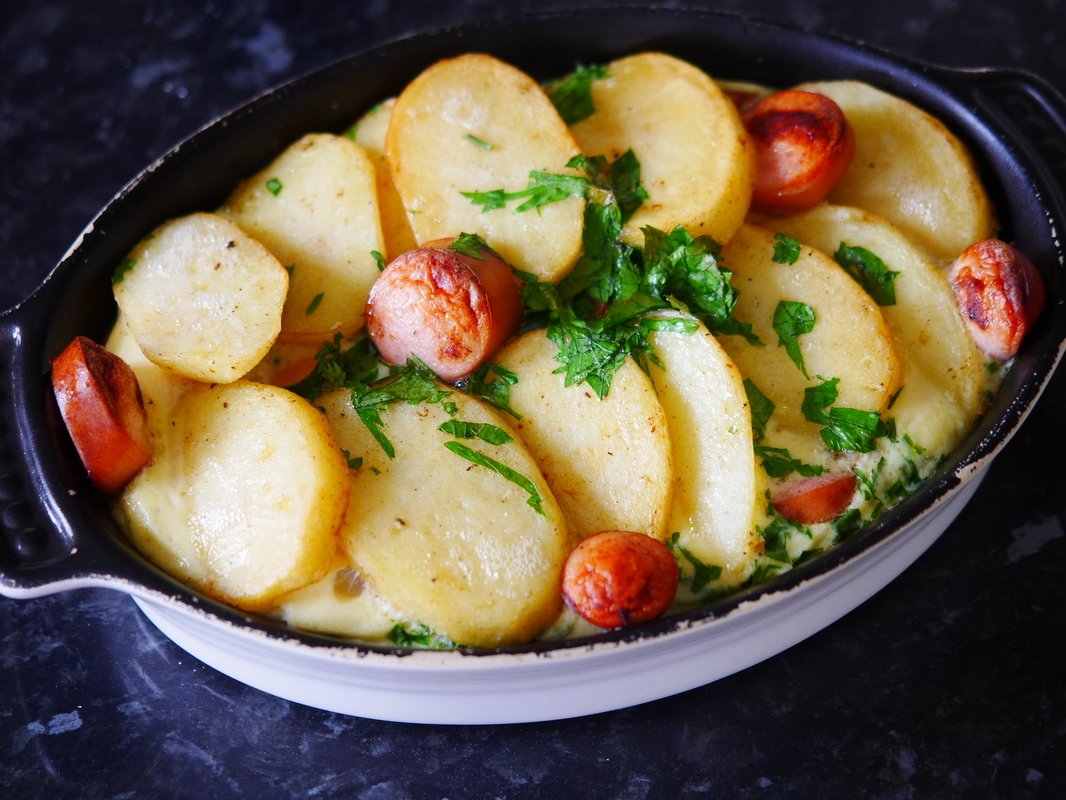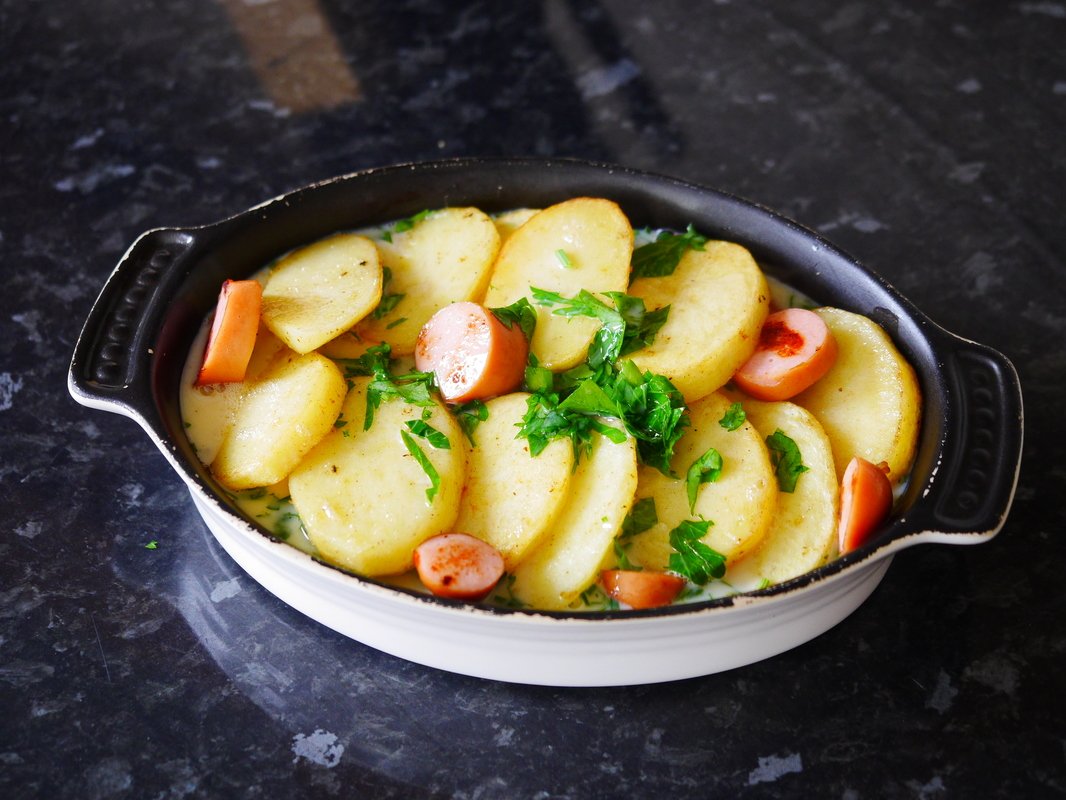 Great hearty meal for breakfast, brunch, lunch or supper! 

This is a versatile one-pan recipe you can sub or add ingredients as desired-- try cheese, ham, mushrooms, tomatoes. 

My grandmother used to make this for us. She always believed in hearty breakfasts.

This is very heavy but delicious breakfast. 


Ingredients 

2 large potatoes
2-3 smoked sausages
1 tablespoon butter
3 eggs
½ cup milk
Fresh dill or parsley
ground pepper, salt if needed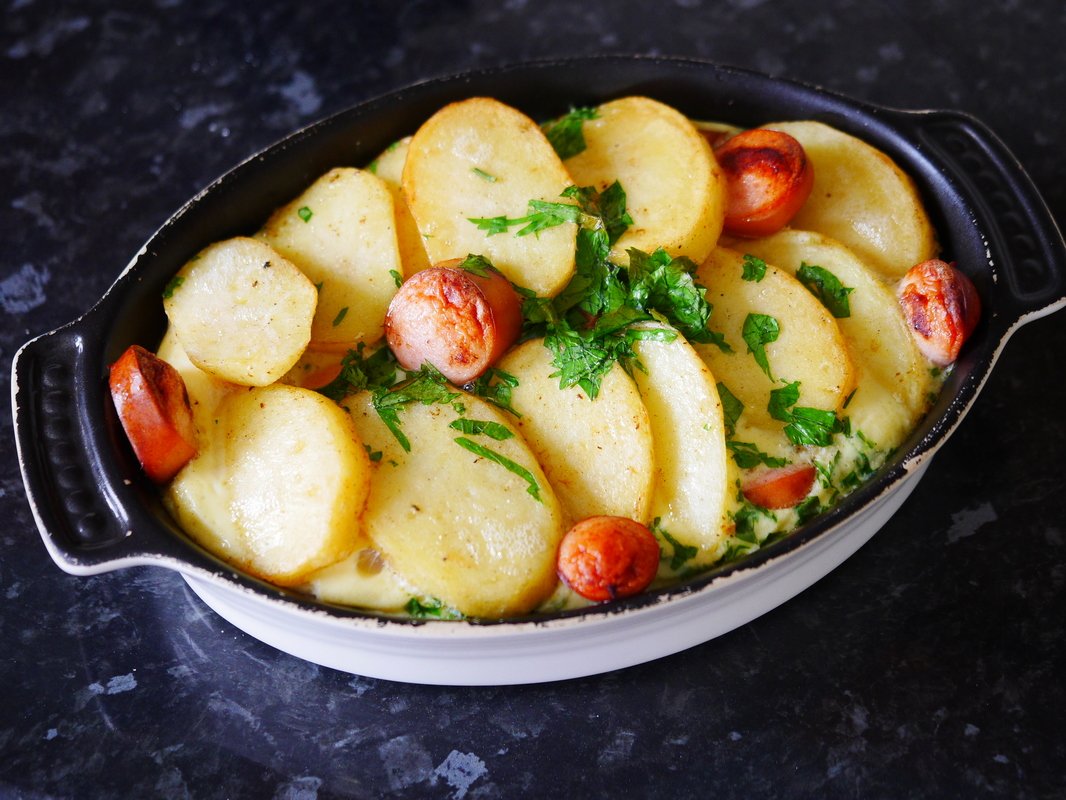 Directions 
Step 1: Preheat oven 180 C/ 350 F.
Step 2: Peel and slice your potatoes into thick slices. Place in pot of cold salted water, bring to the boil and cook for 3-5 minutes. Strain your potatoes in a colander and set aside.
Step 3: In a pan fry the smoked sausage. Set aside. Add butter in the pan, add potatoes and fry until they start to crisp and colour.
Step 4: Remove potatoes from the heat and arrange potato slices and sausage in your baking dish.
Step 5 : In a medium bowl beat eggs, milk and parsley, then season with salt and pepper. Check how salty your sausage is, you may not need to add salt. Pour egg and milk mixture evenly over potatoes and sausage.
Step 6 : Place dishes in the oven and cook for 25 minutes. Enjoy!
Enjoy the video:
Lots of love,
Alla xox