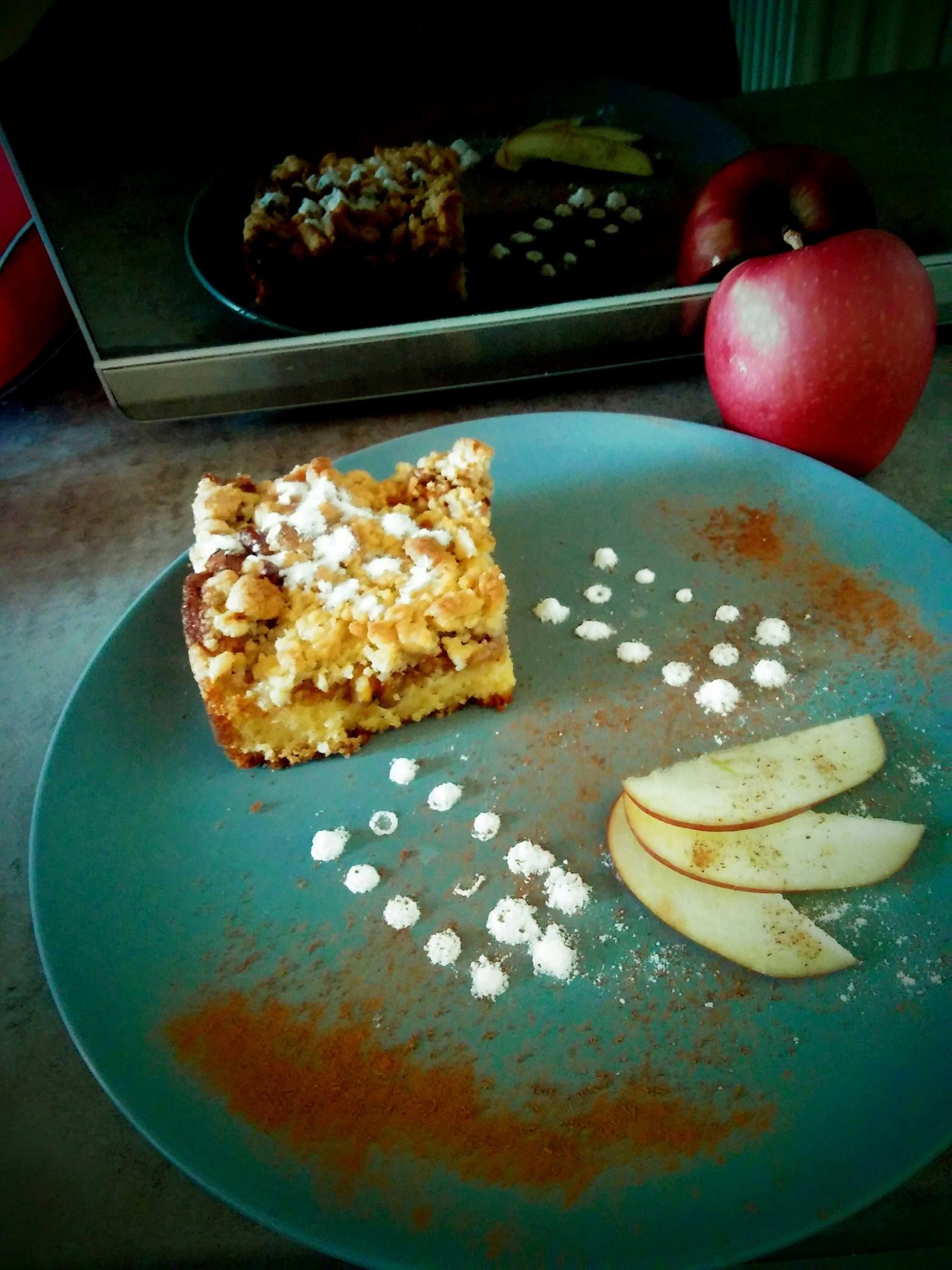 German apple pie with strudel...
cups of flour (all purpose)
2 cups of sugar
250 g butter
4 eggs
1 pinch of salt
1 baking sachet
1 vanilla
0.5 cup milk
0.5 cup of orange juice
apples
cinnamon
first the eggs with the sugar, then add the sugar, butter, a pinch of salt and finally the flour with baking powder, vanilla, milk and orange (in the order I write the ingredients should go).
When the mixture is done, put it on a medium buttered baking pan.
Then slice the apples and spread them over the mixture (as many apples as our baking pan) and sprinkle with cinnamon.
Baking time 40 'minutes at 180-200 ° C.
an easy and delicious sweet!!!!
          🍰     good luck to lovers of cooking🍰