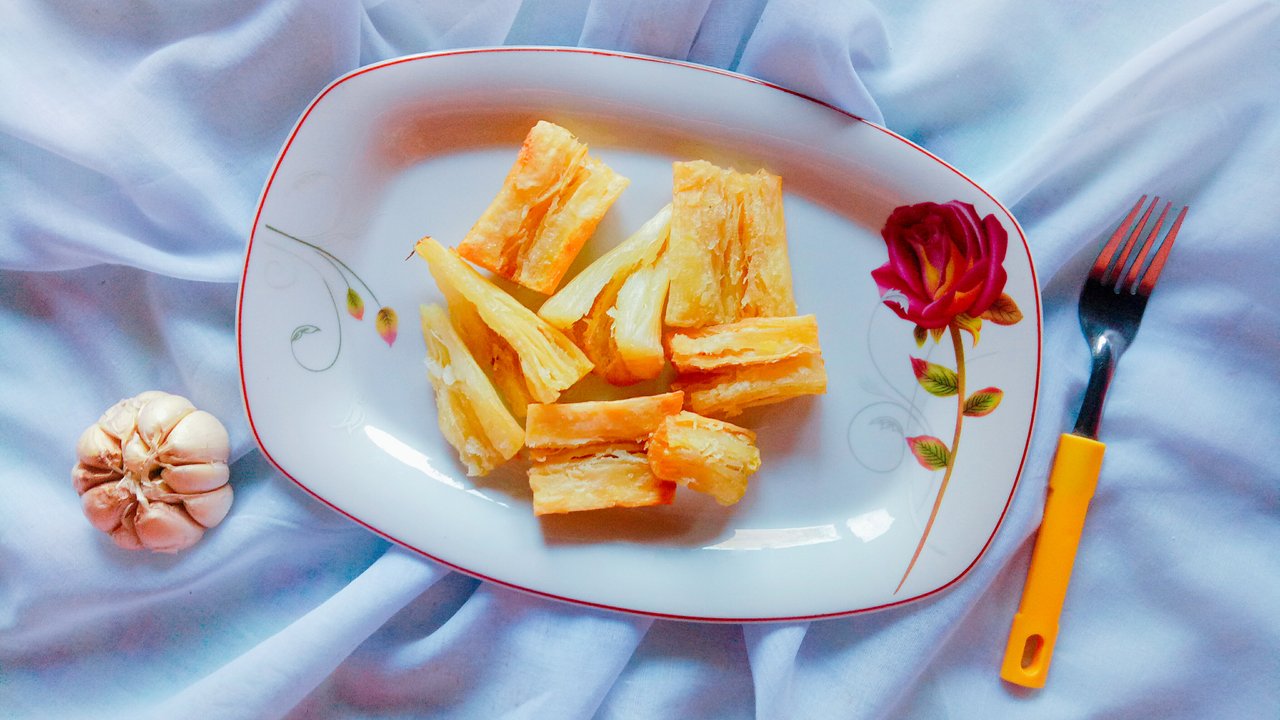 Cassava is quite filling and can be a pleasant snack while chatting or just a complement to complete coffee or tea time.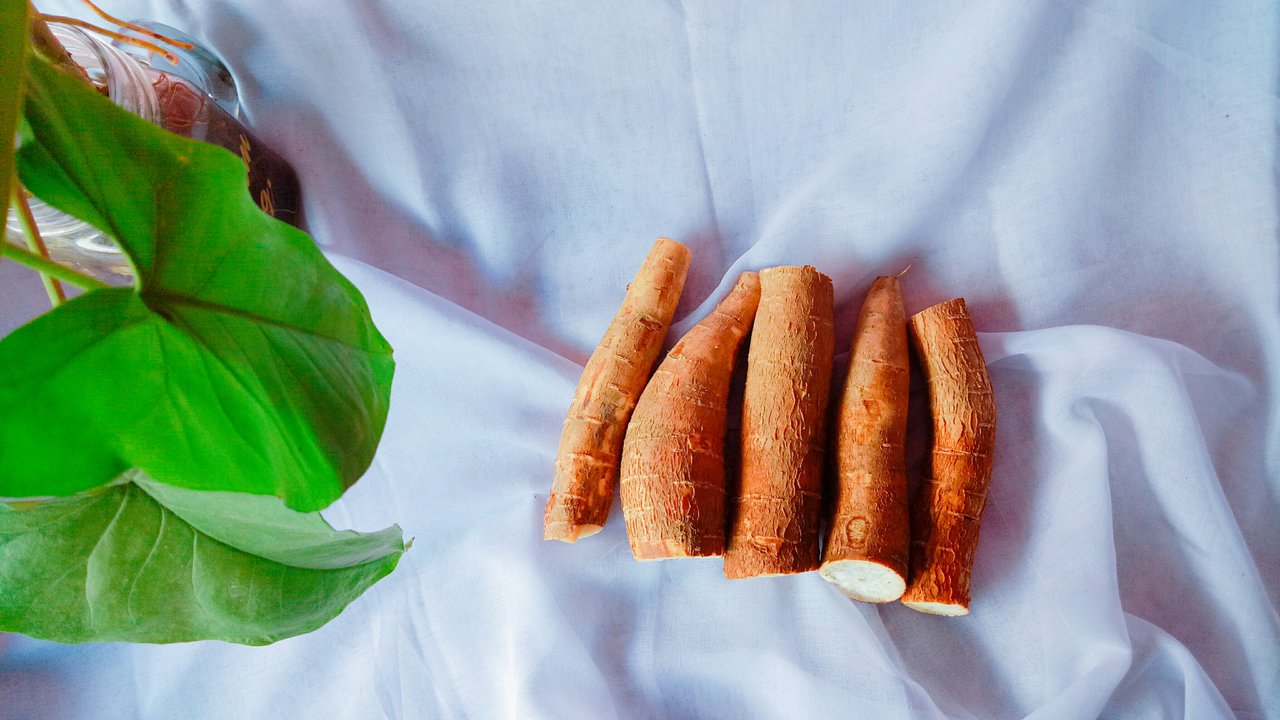 As Indonesian people, we can easily get cassava at cheap prices.
To be used as a snack also makes it very easy. Simply fried and using a simple seasoning.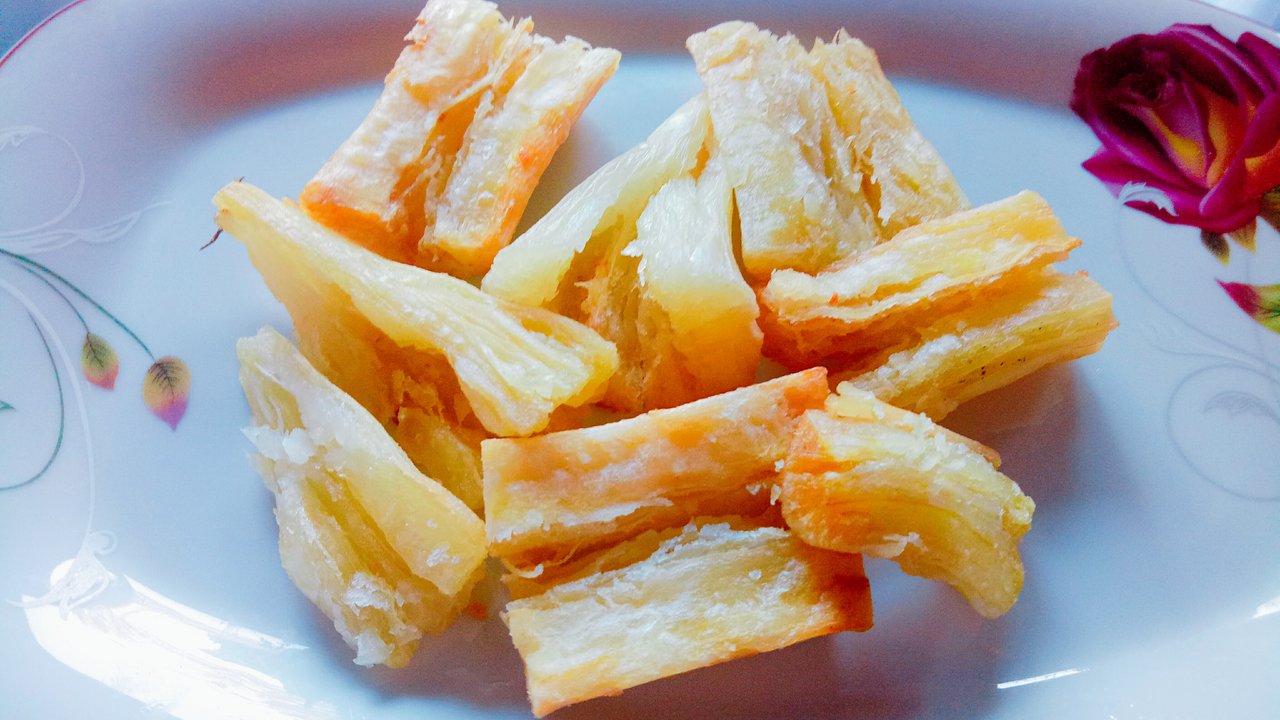 An important step in this recipe: cassava must be boiled first with herbs before frying. This is to make the texture of cassava become soft when fried.
---
Ingredients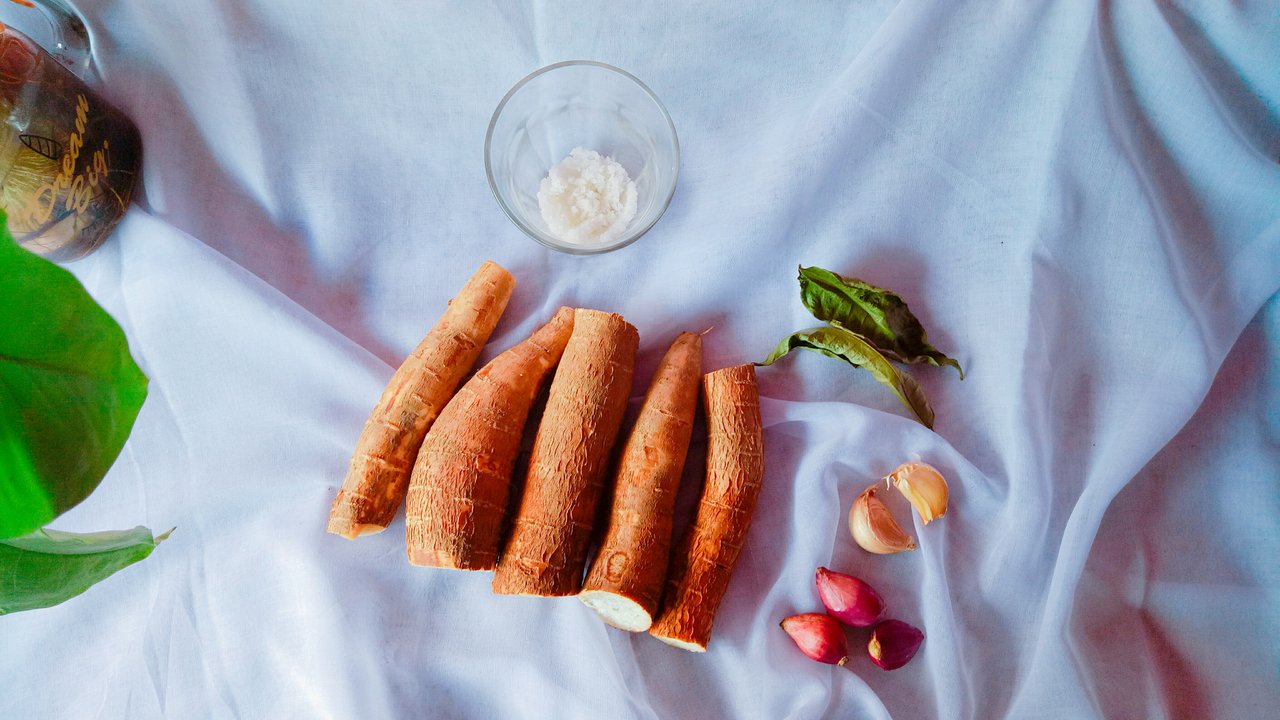 300 grams of cassava
3 cloves of red onion
2 cloves of garlic
2 tablespoons of salt
2 sheets of bay leaves (You can leave this material if you don't have it in the kitchen)
---
Cooking Instructions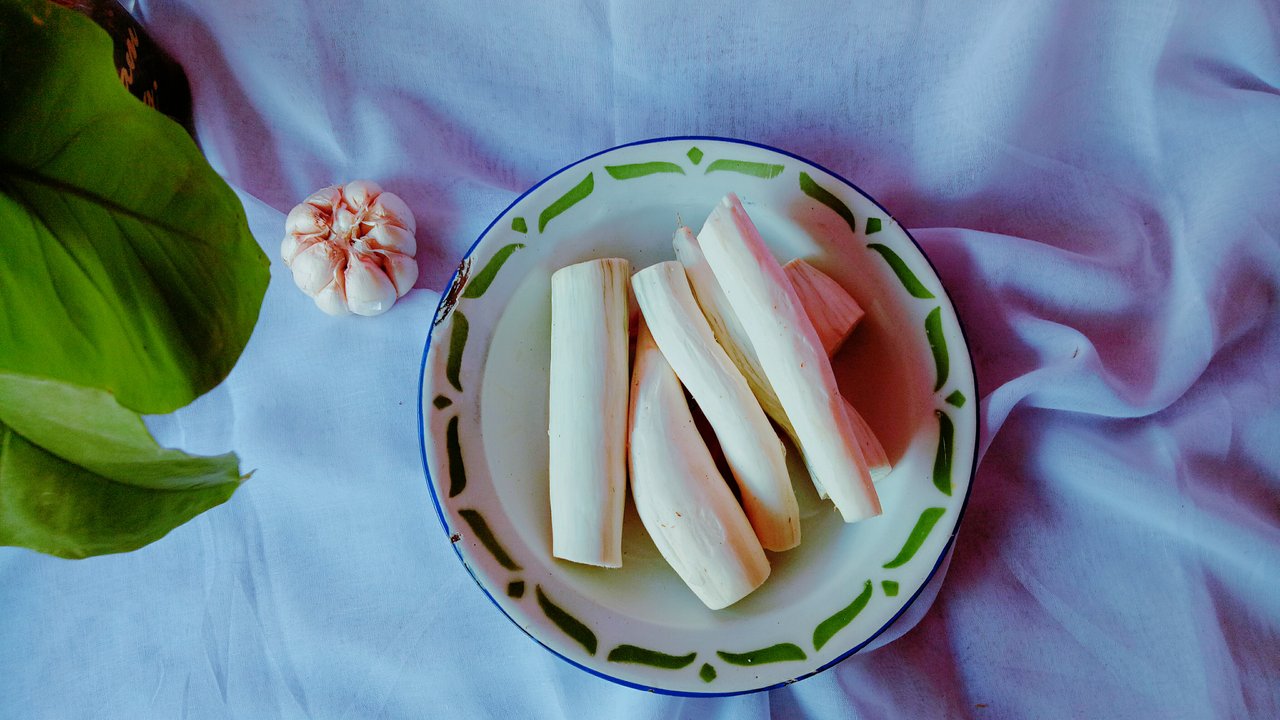 Prepare cassava. Then, peel cassava.
---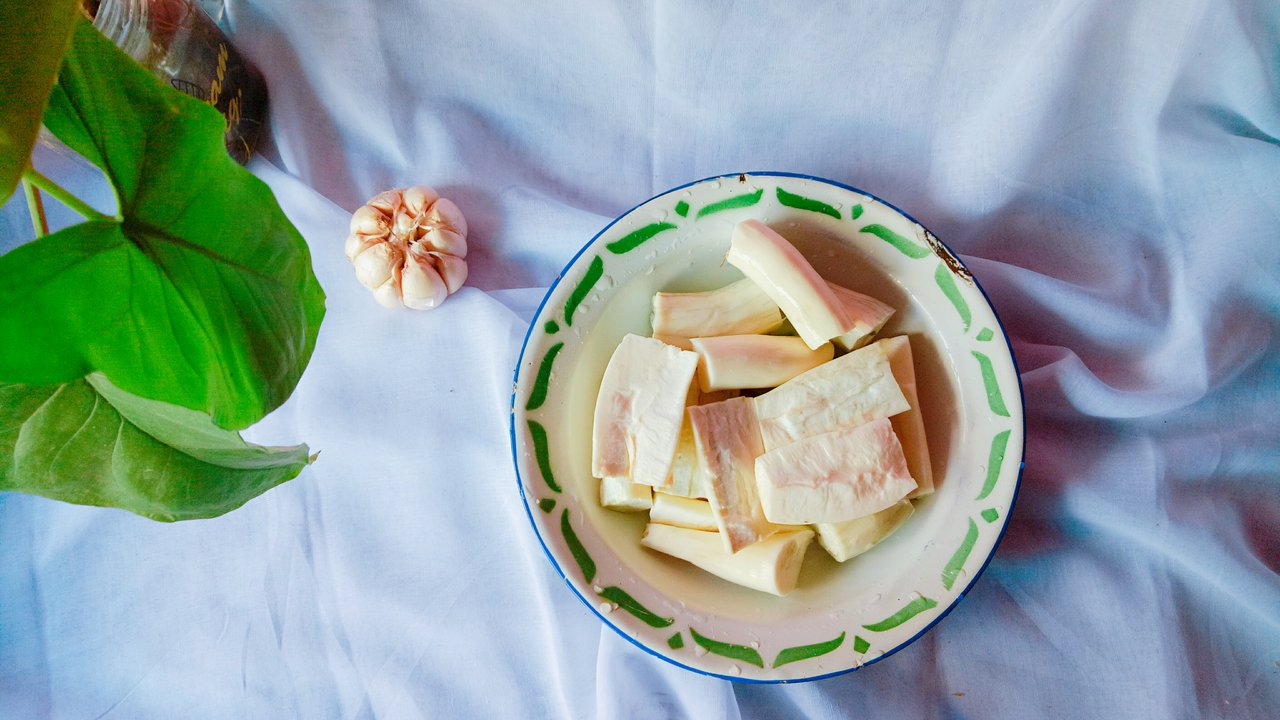 Wash cassava. Then cut it into smaller pieces.
---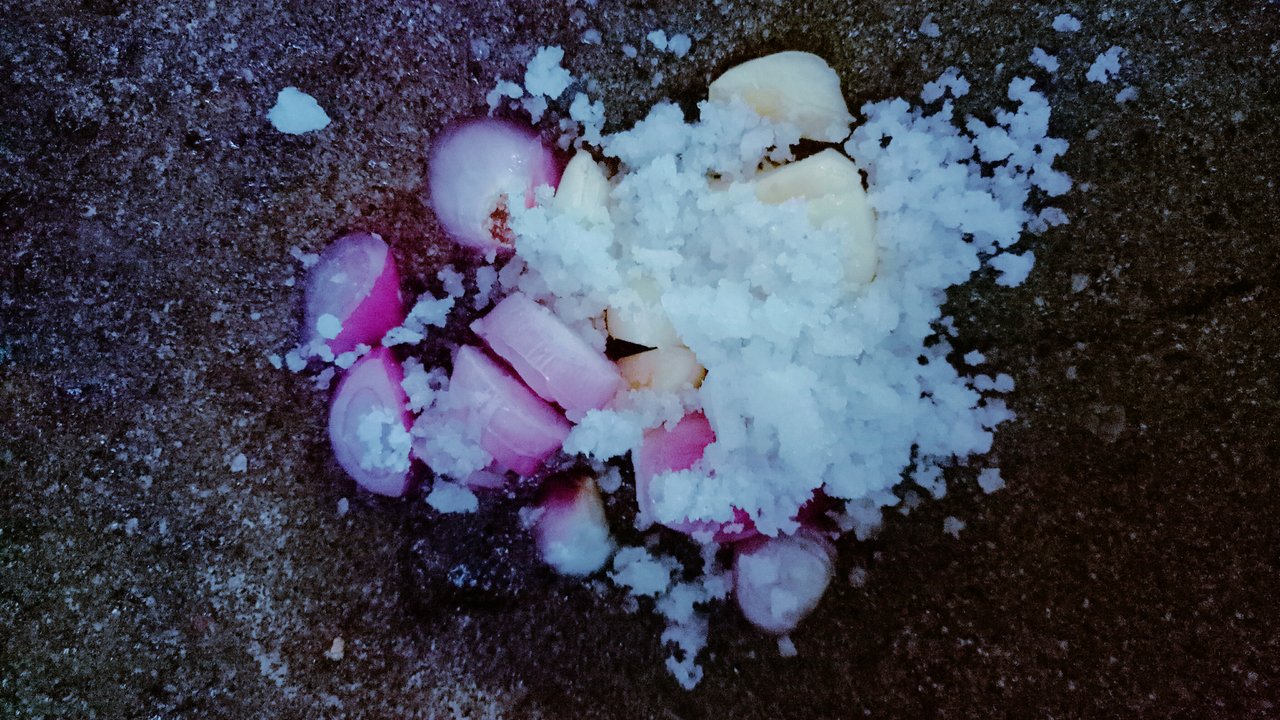 Mix red onion, garlic, and salt.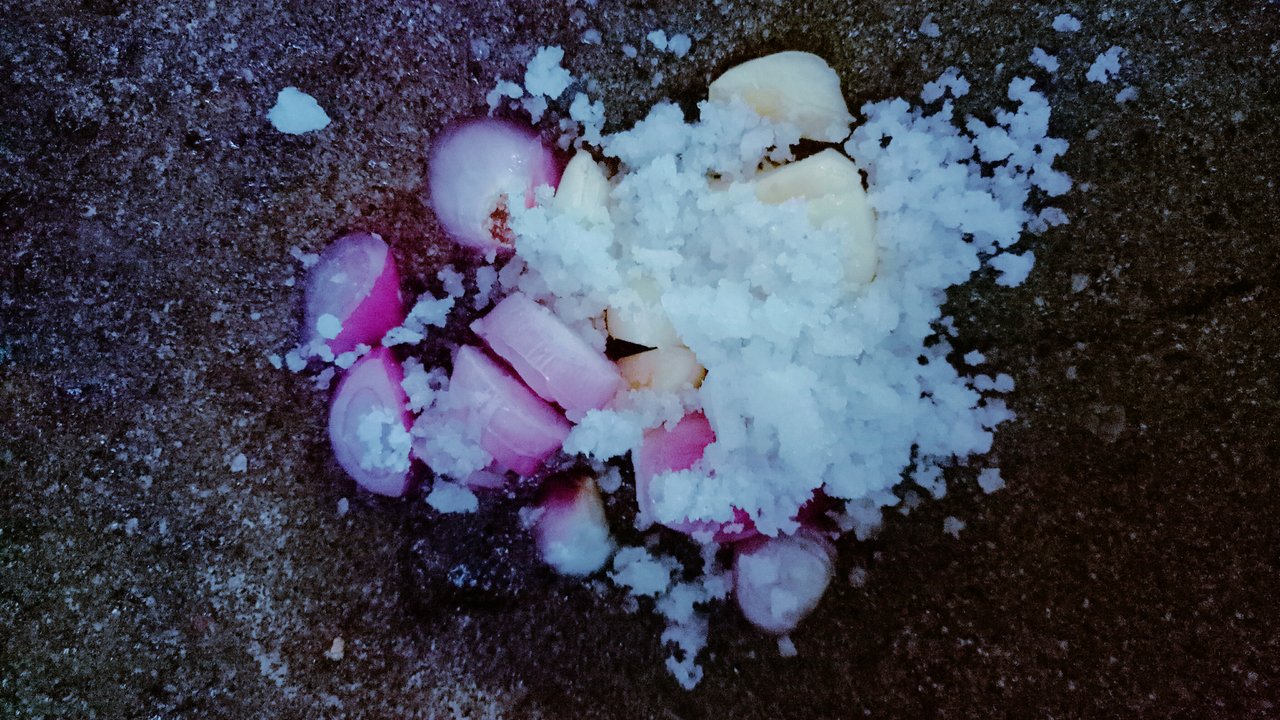 Puree the seasoning.
---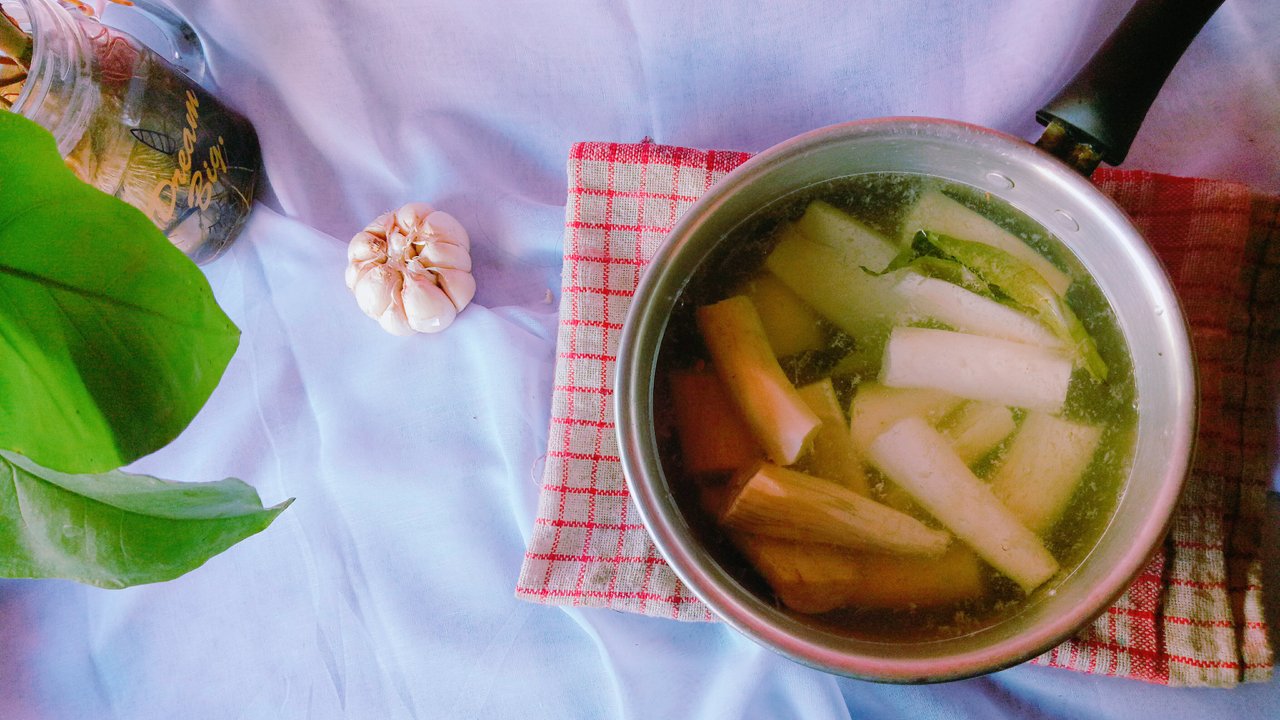 Enter the blended seasonings in a pan of water. Add bay leaves.
---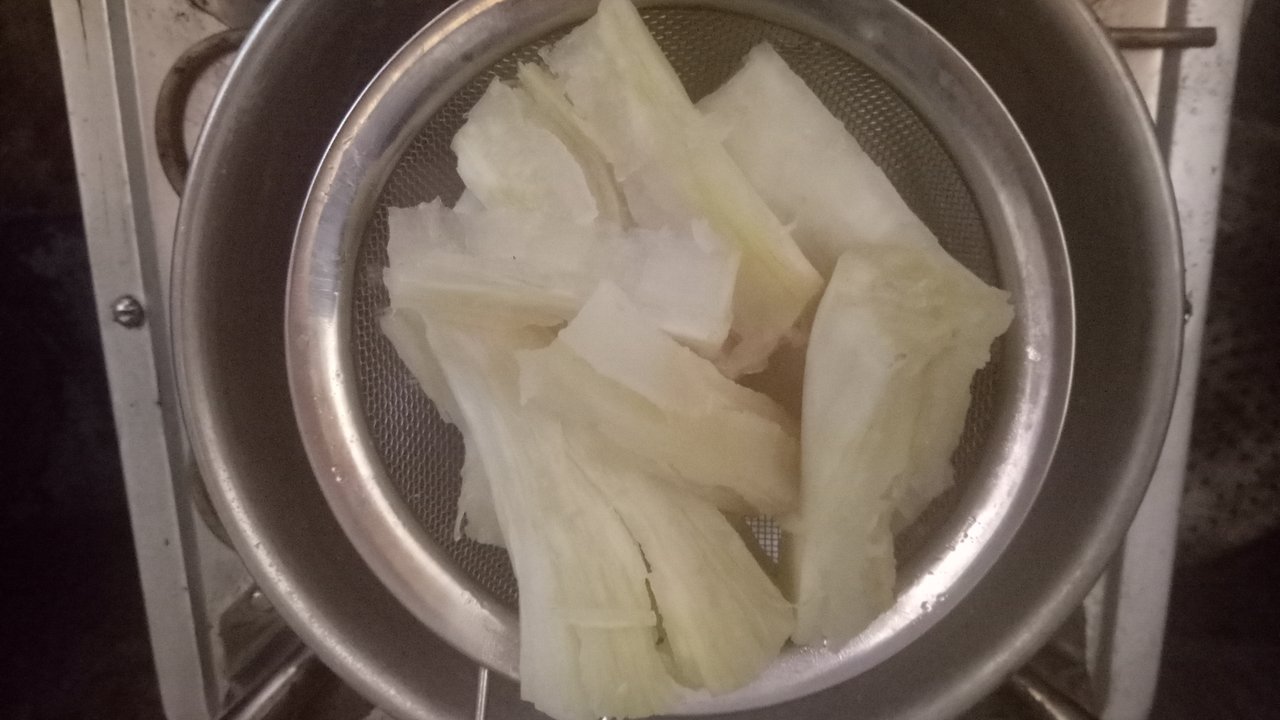 Boil cassava. When cooked, remove and drain.
---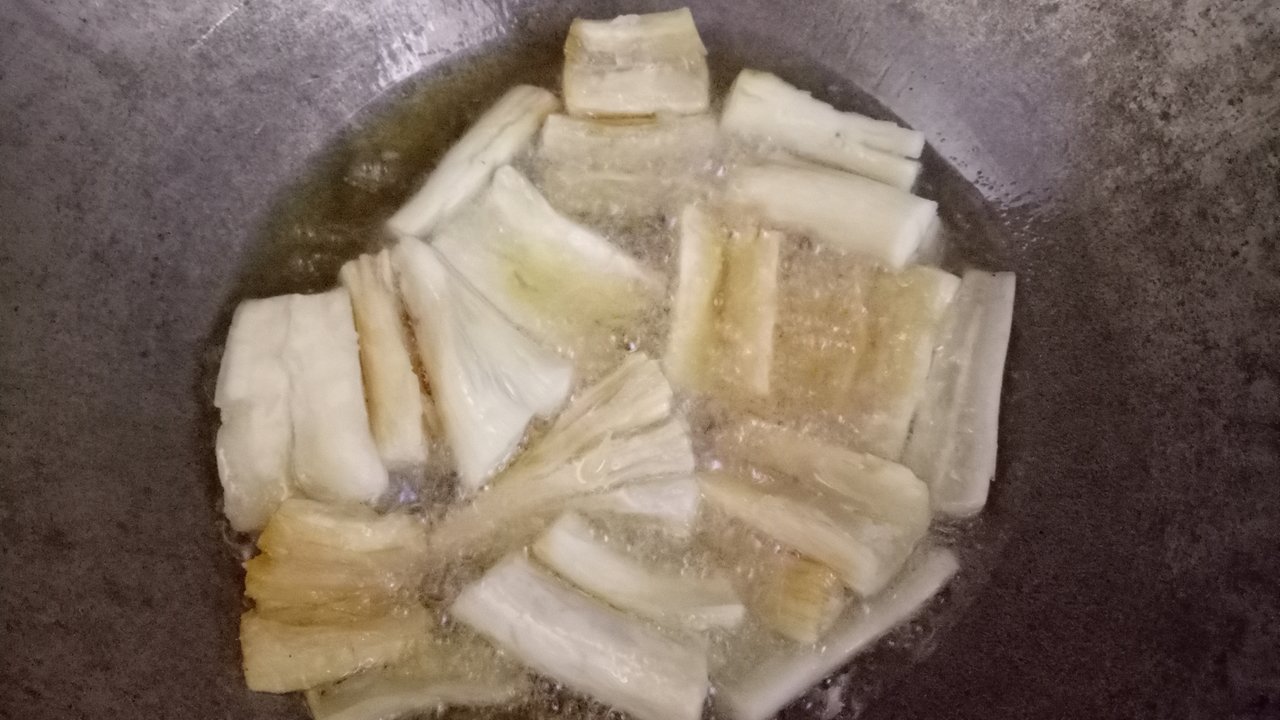 Heat the oil. Then fry the cassava until it is browned yellow.
---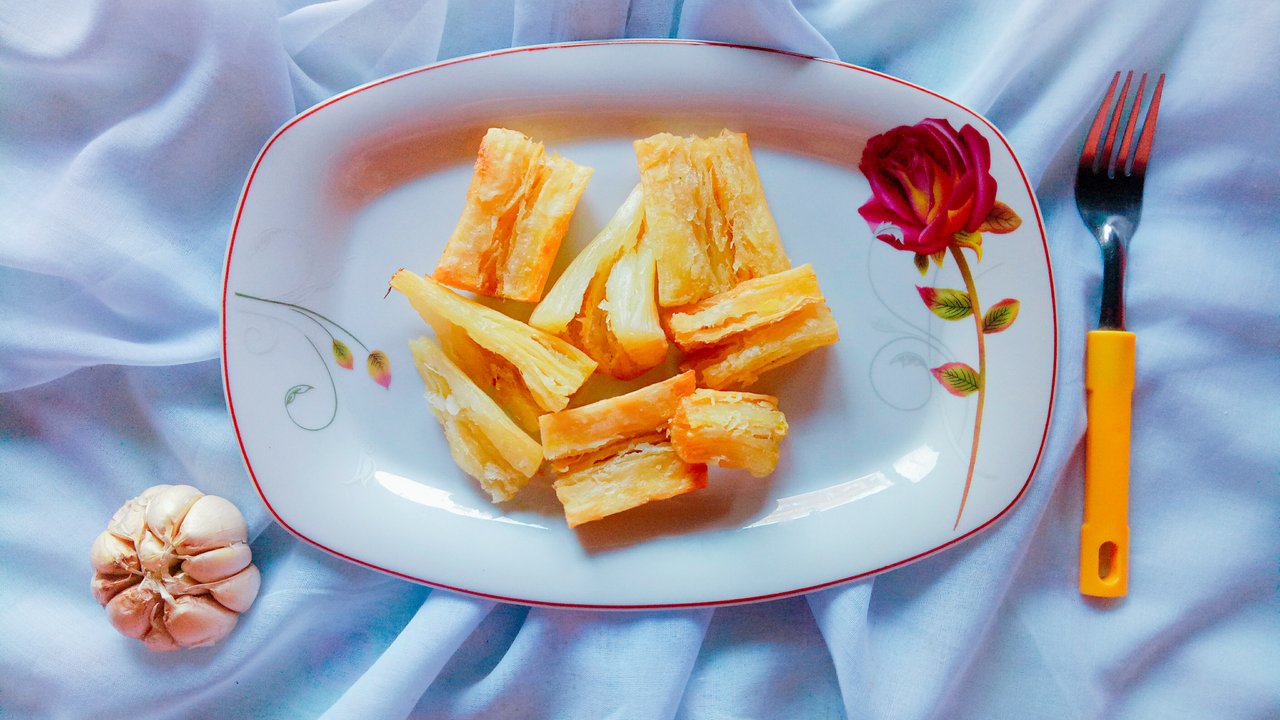 Remove and serve.
---
You can also see tutorials about this recipe on my Youtube Channel by clicking on the following thumbnail:
---
Hopefully this typical Indonesian snack recipe can provide inspiration for you!