Moving to Panama makes me really miss one thing I love...Tex Mex food. Panamanian food and Tex Mex food are not the same thing, so if I want some Tex Mex, it's up to me to make it! One thing I haven't found around here in enchilada sauce, so I had to figure out a way to make my own (and now I actually prefer this recipe to canned sauce)!!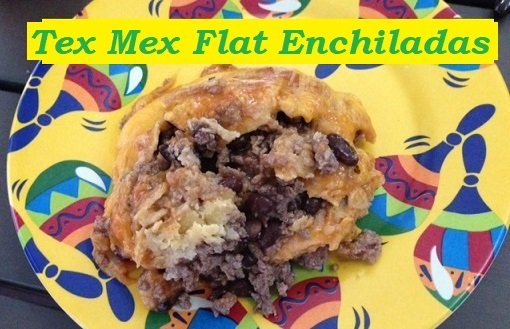 To start, I put a little oil in the bottom of the glass pan (8x8 or so is what I usually use for our family of 7). I then put a layer of corn tortillas in the bottom. I like this method better than rolling the tortillas up and stuffing them. It ends up tasting pretty yummy and uniform. Then I put a layer of cooked meat and beans.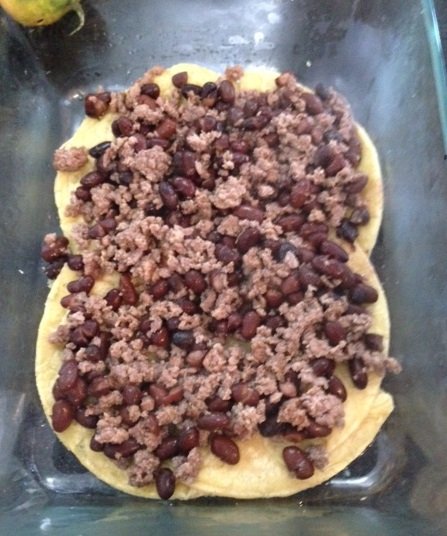 At the same time, I am working on the enchilada sauce. It's pretty easy to make actually and comes together pretty quickly! It has great flavor as well!! Here is the recipe for it:
Enchilada Sauce
3 tablespoons olive oil
3 tablespoons flour
1 tablespoon ground chili powder
1 teaspoon ground cumin
½ teaspoon garlic powder
¼ teaspoon dried oregano
¼ teaspoon salt
Pinch of cinnamon (optional but recommended)
small can of tomato sauce
2 cups chicken broth
1 teaspoon white vinegar
Freshly ground black pepper, to taste
Measure all the dry ingredients and put them in a small bowl near the stove. Also have the tomato sauce and broth ready near the stove.
Heat the oil in a medium sized pot over medium heat. Sprinkle a little bit of the flour mixture onto the oil, and if it sizzles on contact, the oil is hot enough. Don't step away or it could catch on fire!
Once the oil is hot enough, add the flour mixture and whisk to keep it from clumping. It will take about a minute for it to be mixed thoroughly and be smooth. Next whisk in the tomato sauce, and follow with the broth while constantly whisking. This will keep clumps from forming.
Allow the sauce to simmer for about 5 minutes, but continue to whisk it often. The sauce will thicken somewhat, but you can also add a little flour to make it thicker. It will also thicken as it cools.
Take off the stove and whisk in the vinegar. Season with pepper and salt if necessary. Add to the enchilada platter.
After the tortillas and meat and beans have been added to the dish, I add a layer of enchilada sauce. I continue this layering method until most of the sauce is used up (4 layers or so).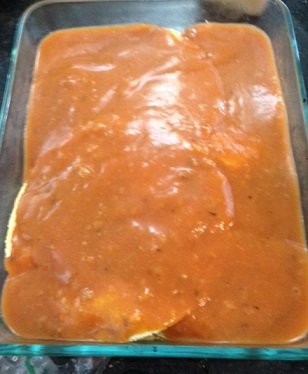 The top layer, I do a layer of tortillas and then put some enchilada sauce on top. I cover it with shredded cheddar cheese and put it in the oven at 350 degrees for about 15 minutes or so. Since all of the other ingredients are already warm, you really just need to get the cheese melted! It's so yummy. I hope you'll try it and let me know what you think!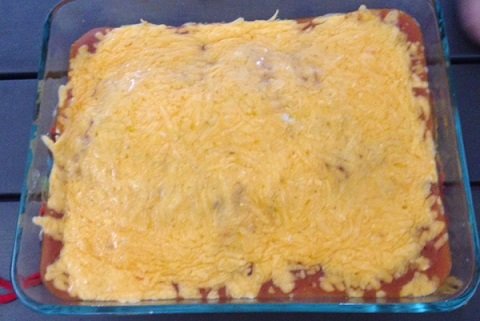 Recipe tweaked from cookie and kate
---
---
Are you interested in visiting Panama to learn more about moving here? Check out Panama Relocation Tours if so. This tour will take you to many cities in the area where expats have settled and introduce you to many helpful people. Each tour is 5 nights and 6 days across the entire country (and you get to meet me)!