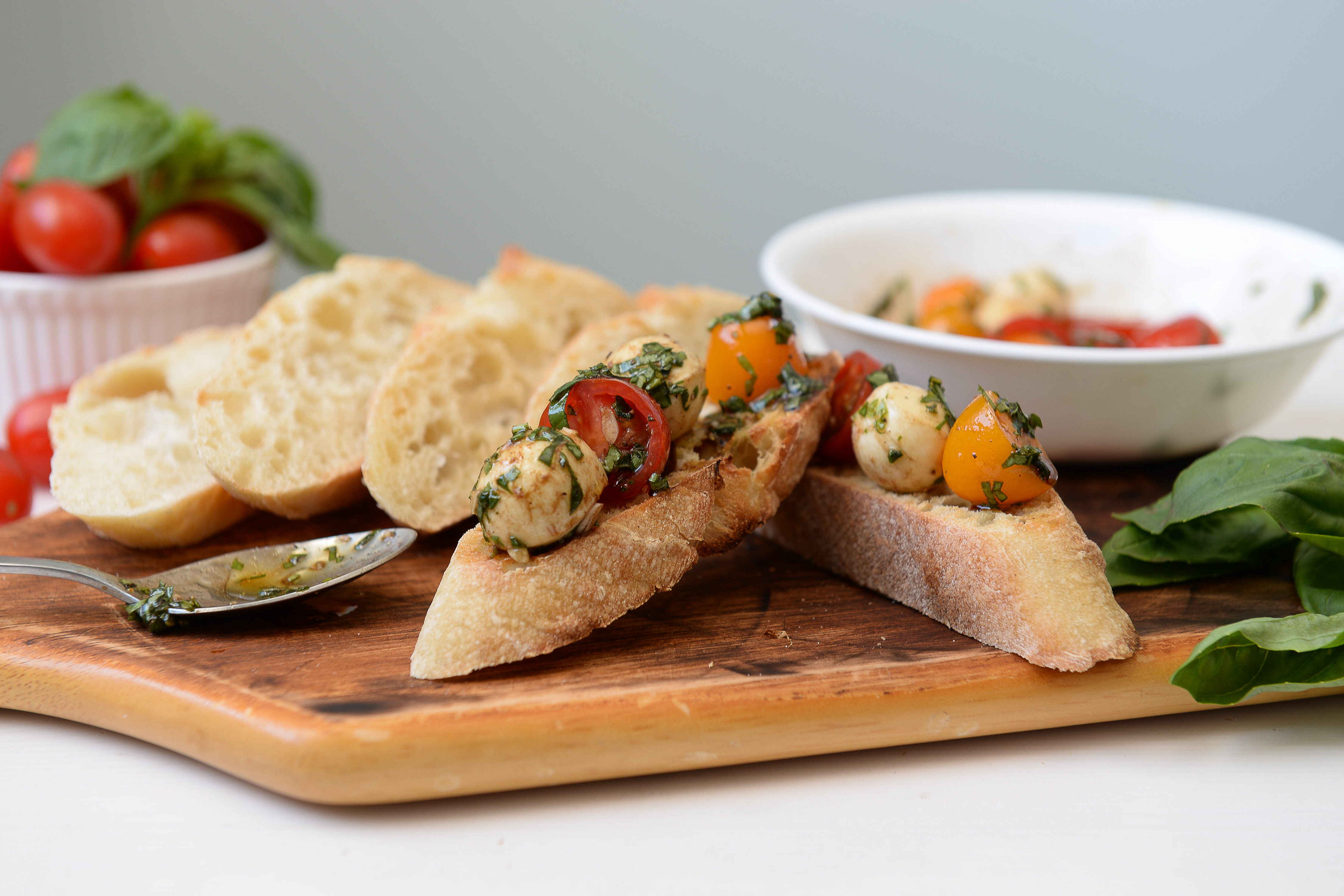 Hi Guys!! Today i'm going to share an easy and tasty appetizer for your party. If you were hosting one but if you weren't, you can just make this and enjoy it with your family.
I was hosting lunch for my girlfriends a few weeks ago and this was a hit, judging from how it was the first bowl that emptied out.
This appetizer is very easy with very little ingredients. You can prep the day before or just make it on the day of the party. It will only take about 10 mins to make including the prep time.
Let's take a peek fo what you will need for this tasty appetizer.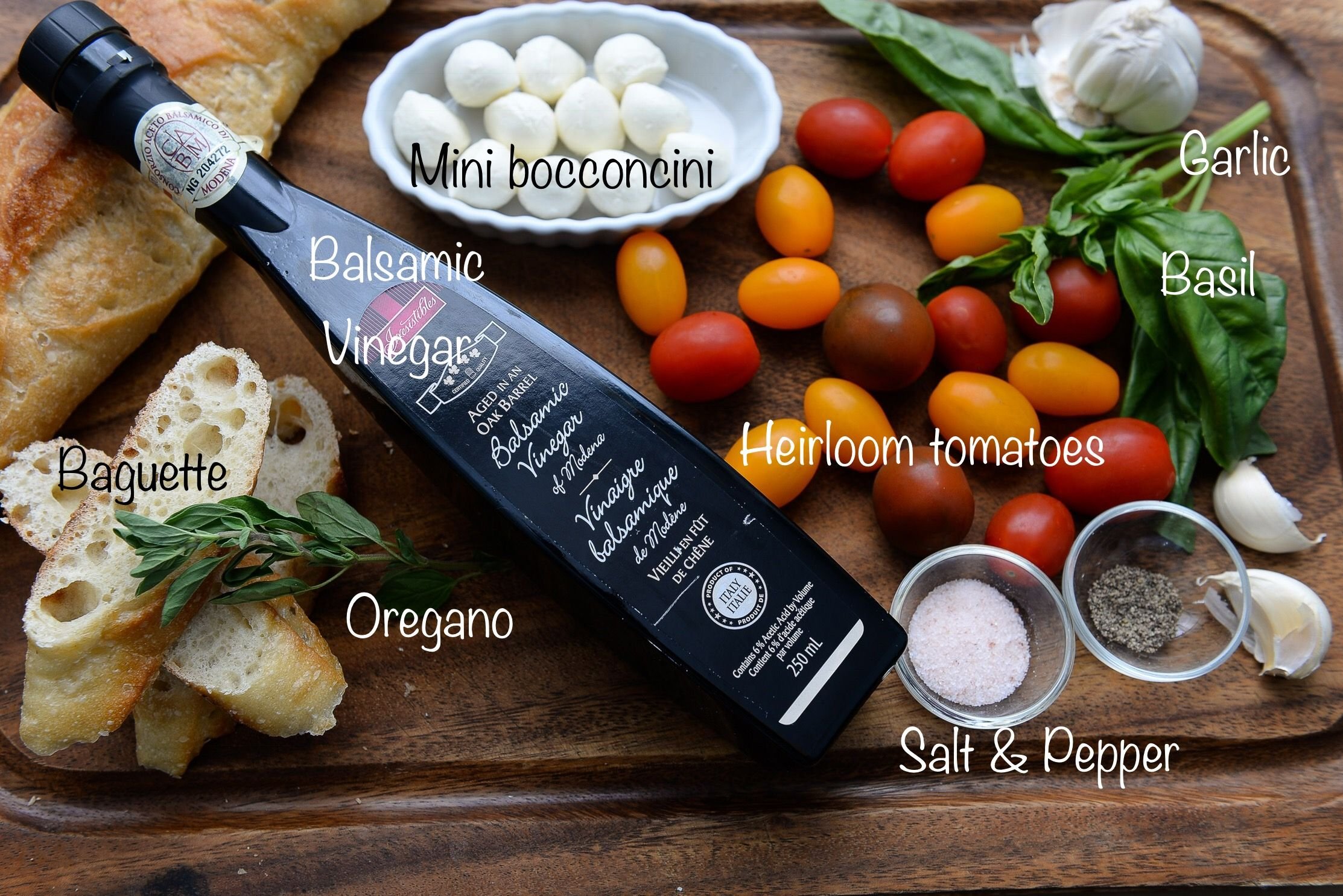 I chose heirloom tomatoes here as they give the vibrant and contrast to the dish which make it more appetizing. We all know we eat with our eyes first. If you can't get your hands on those heirloom tomatoes, you can use any tomatoes you can find. Including the bigger tomatoes such as Roma or Beefsteak. You just need to cut them into bite size. Even if you choose to use cherry tomatoes, make sure your cut them in half as this will ensure the tomatoes soak up the flavour from the vinaigrette.
Ingredients
1 French Baguette or Ciabatta Baguette, sliced and toasted
200g Heirloom tomato, halved
200g Mini Bocconcini
1 tbs Basil, chopped
1 tsp Oregano, chopped
1 clove Garlic, chopped
1/4 c Olive oil
2Tbs Balsamic vinegar
1/2 tsp Salt
pinch Pepper
Method
Add all the ingredients into a bowl. Toss until all the ingredients are evenly coated with the olive oil and balsamic vinegar.
Serve with toasted sliced baguette of your choice.
It can't get any simple and easier than this. Why spend hours on appetizer when you don't have to. Your family and friends will definitely be impressed with this simple and fresh appetizer.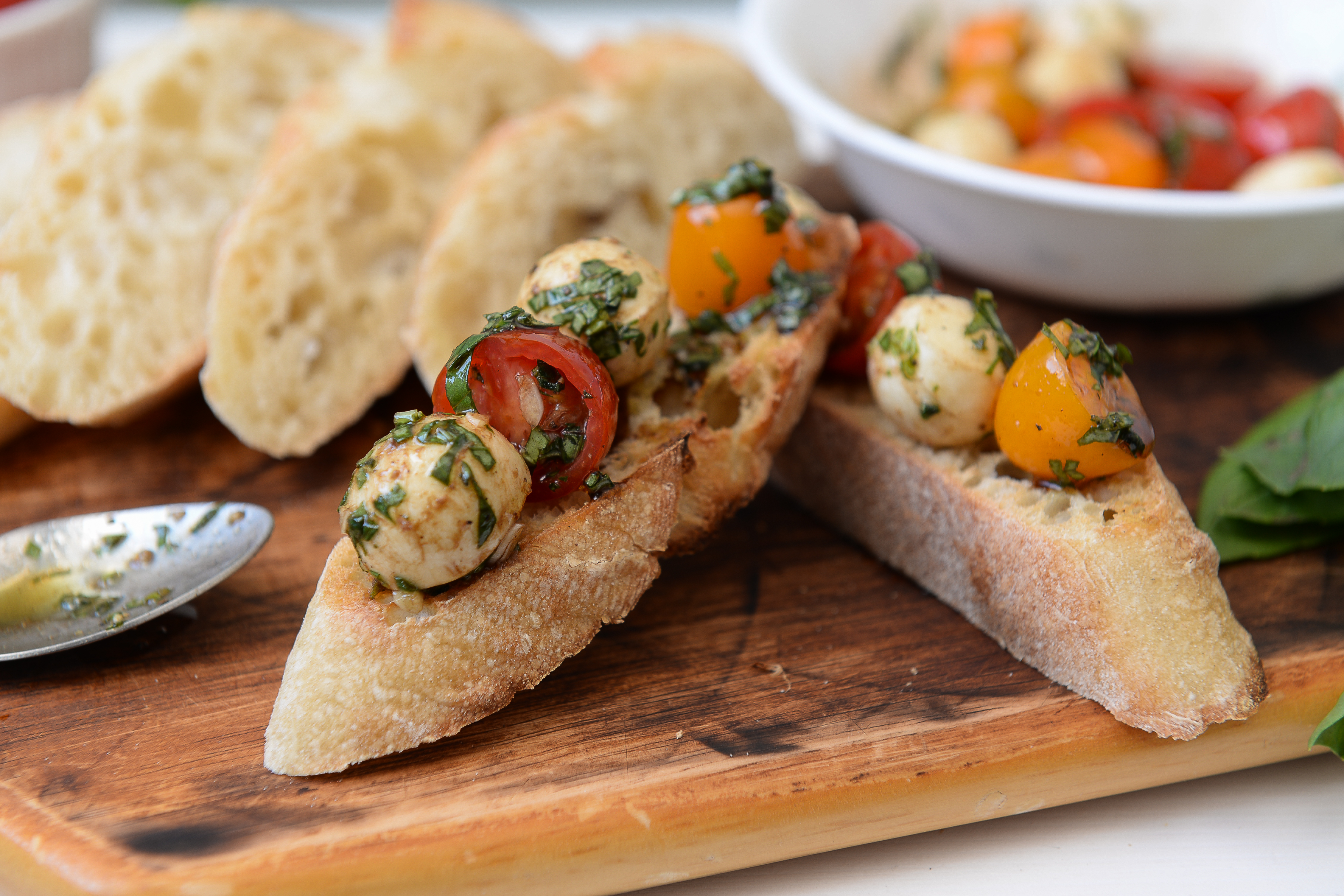 Bon appetite!