Today I'm going to share with you my very own recipe that I created and got published onto one of the local papers.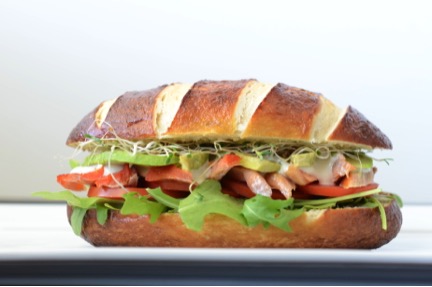 I also used this recipe at my food truck I owned a few years back. Grillicious gourmet food truck it's called. It is one of the best seller at the truck.
The reason I don't own the truck anymore is because I chose to sell my share to my partner and leave the business as I have another job and the truck was supposed to be the side business but it was growing quickly and taking all my time from my family. I had to choose between my regular job or the truck. Sadly I chose my regular job.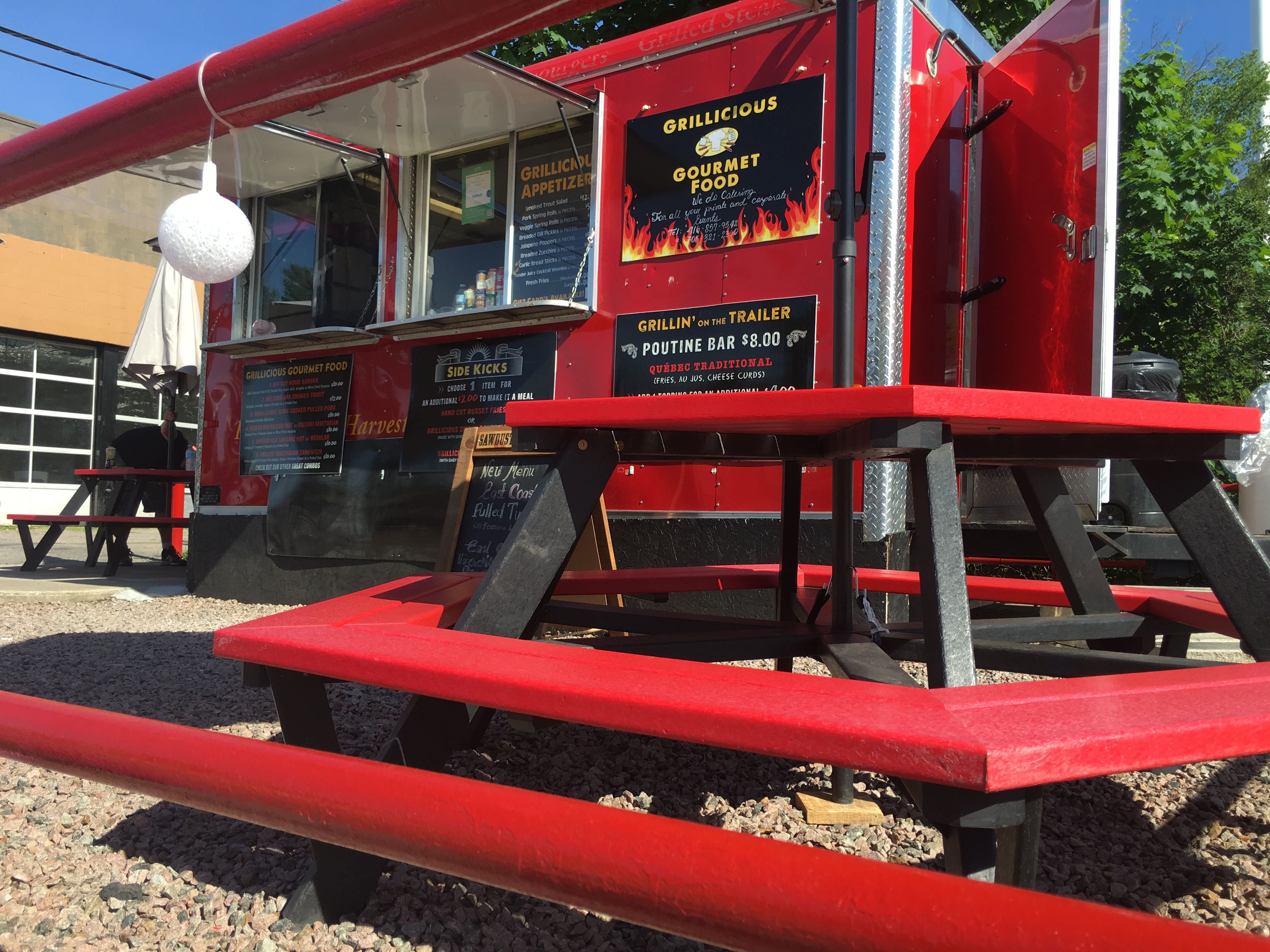 The truck is still up and operated in the summer months in the small town called Gravenhurst Ontario Canada.
Anyhow I just want this to be a quick recipe post so here it is.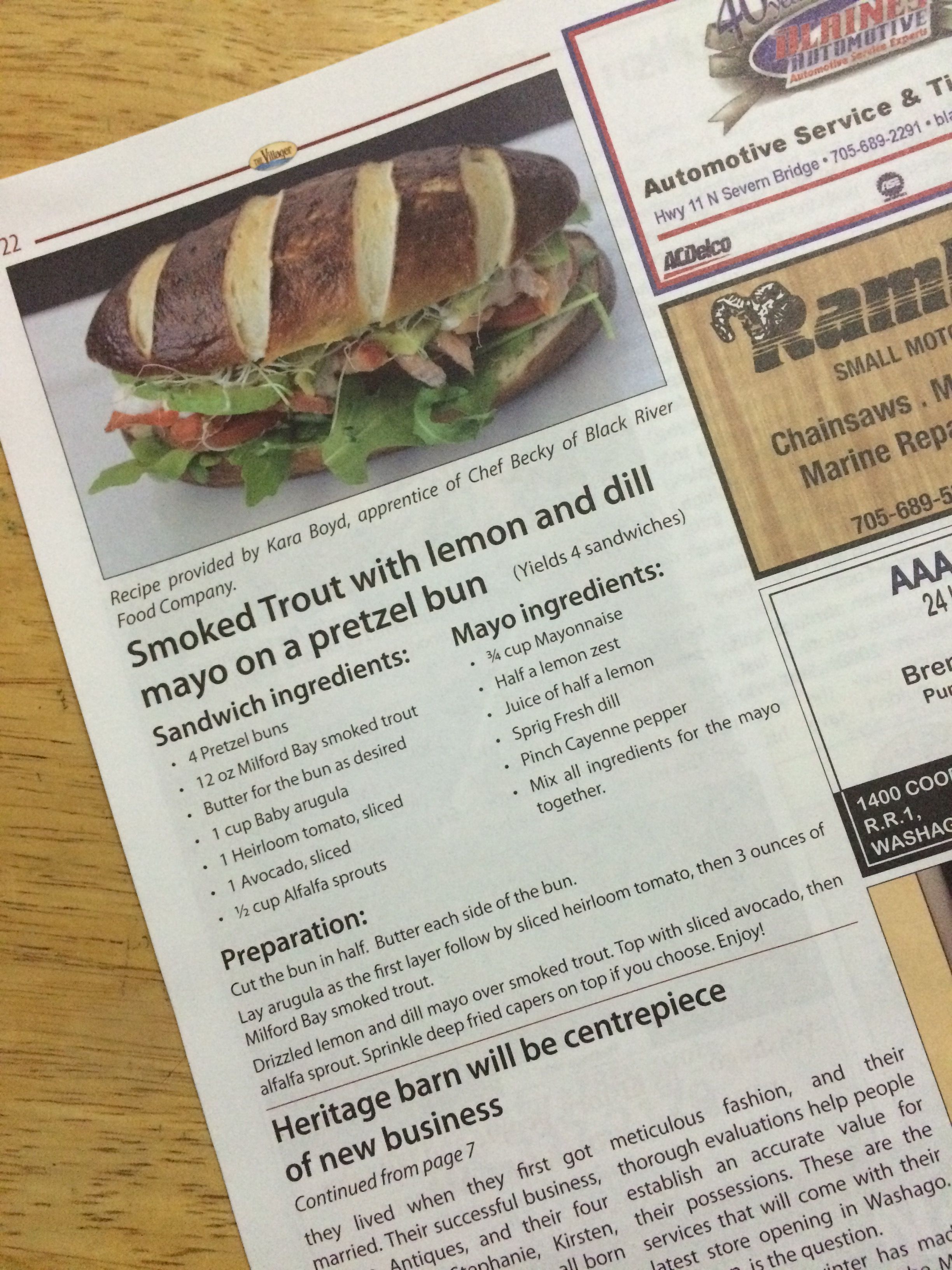 You can definitely change from smoked trout to smoked salmon. Also if the pretzel bun is too heavy for you focaccia is a good alternative bread.
Bon Appetit!!