Sticky rice with mango is probably one of the best known Thai dessert . It is very popular dish not just in Thailand but around the world. Almost all Thai restaurants offer this dish on their menus. It is very easy to make and the ingredients are easily obtained from any Asian grocery store or just any regular grocery store.
However the mangoes that you can get in the store is probably These 2 types of mangoes.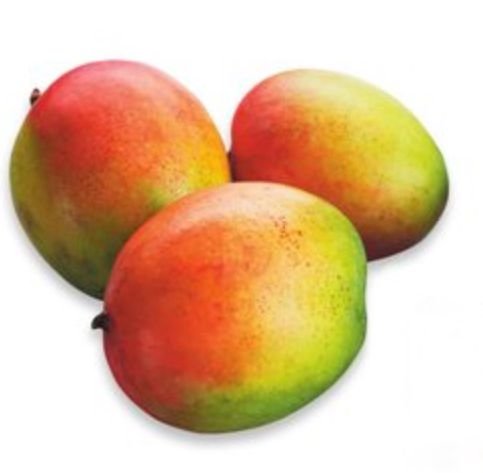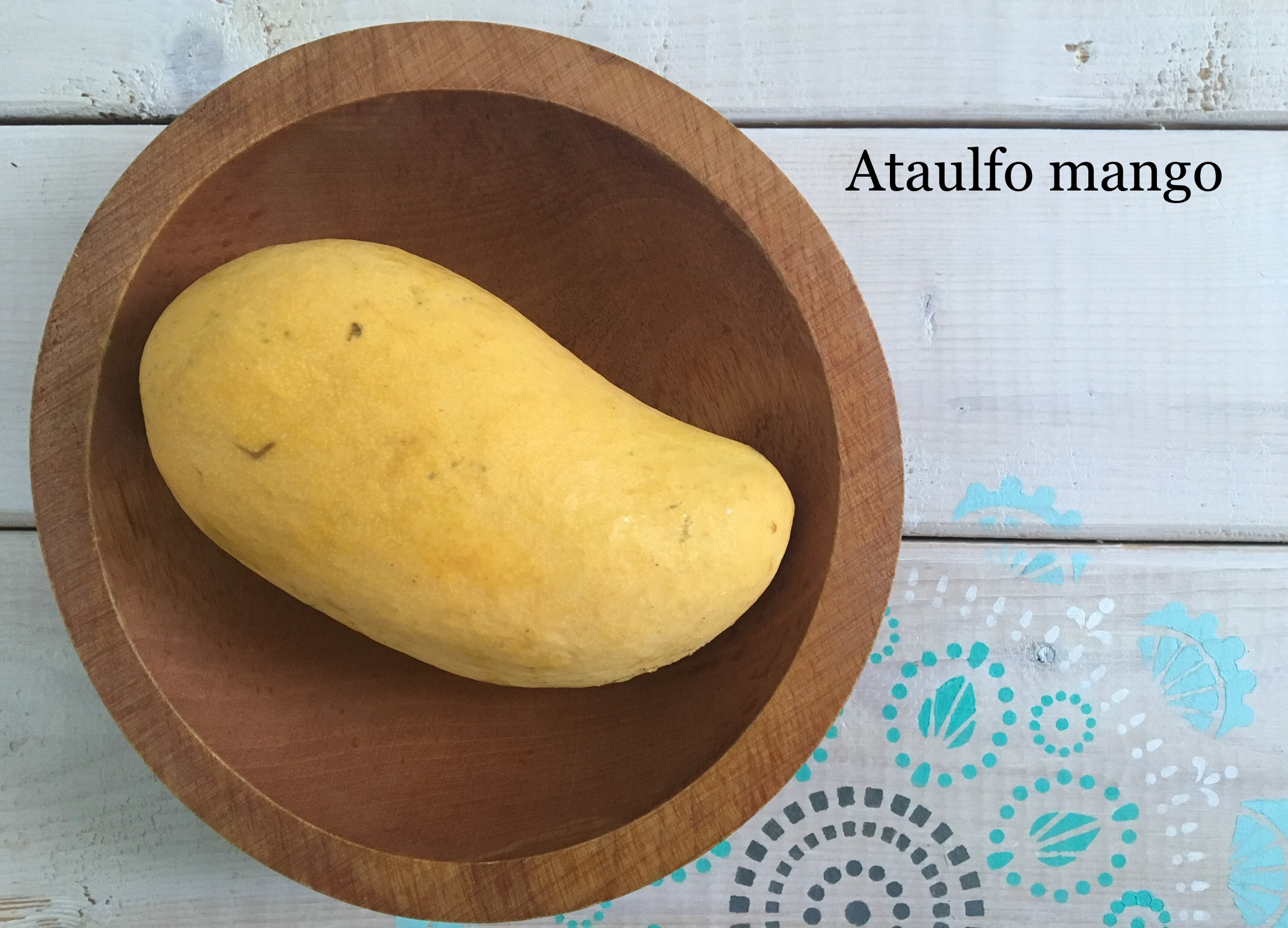 They are different from mangoes you can get in Thailand. If you have never had Thai mangoes, you have never had mangoes. There are many different types of mangoes in Thailand as well but they are sweet and juicy and the texture is like butter. It's smooth and melt in your mouth with no fibre presents in the flesh unlike those 2 type mangoes above.
Also the sticky rice that is used in this recipe or the rice we normally used in this particular dish is Thai long grain glutinous rice. The reason I brought this up is because I have seen in some grocery store selling glutinous rice but the short grain type which is normally used in Japanese cuisine. Picture below will show the different between long grain and short gain glutinous rice.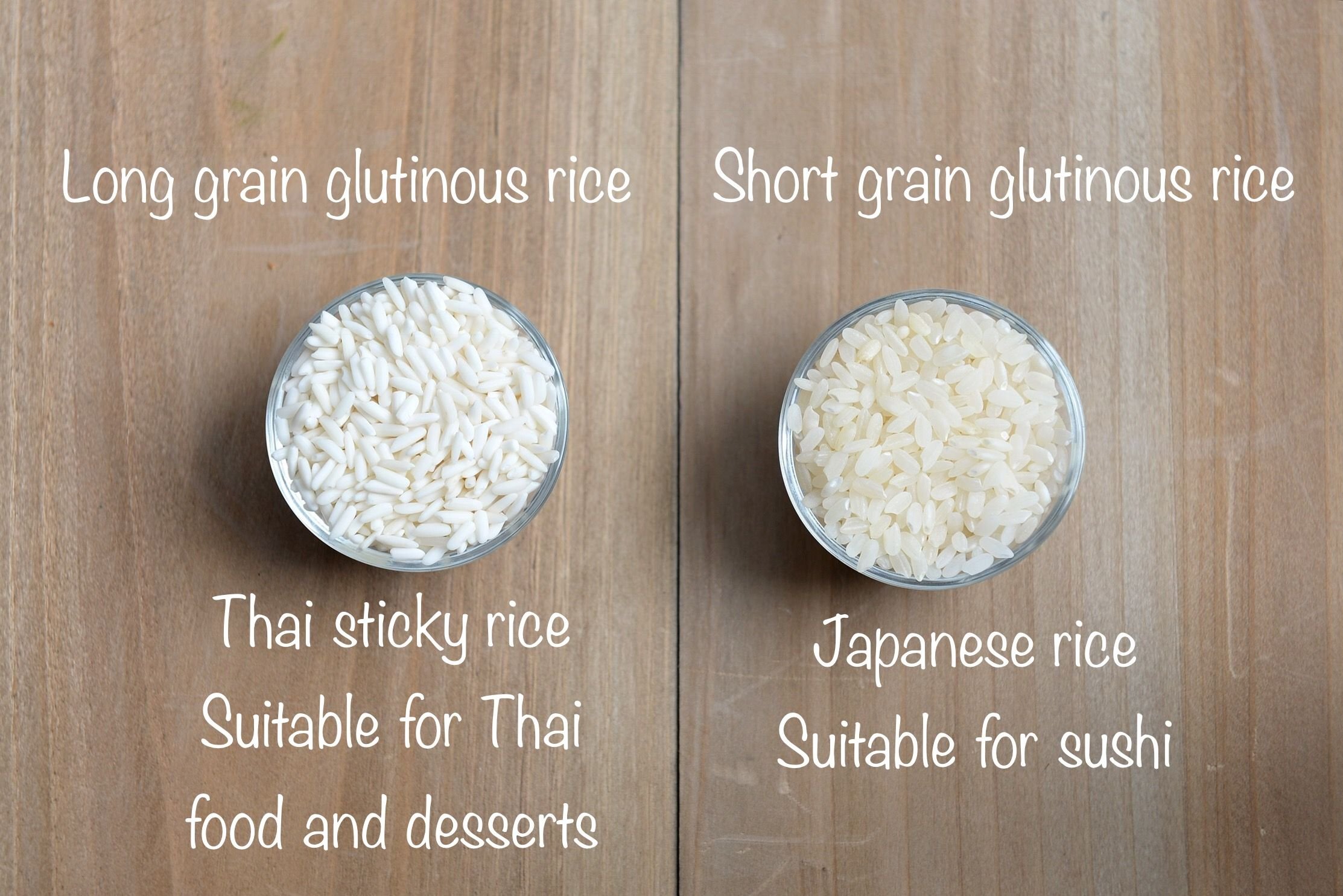 Now that we have differentiate the type of mangoes and the rice. We can move on with the ingredients for this recipe.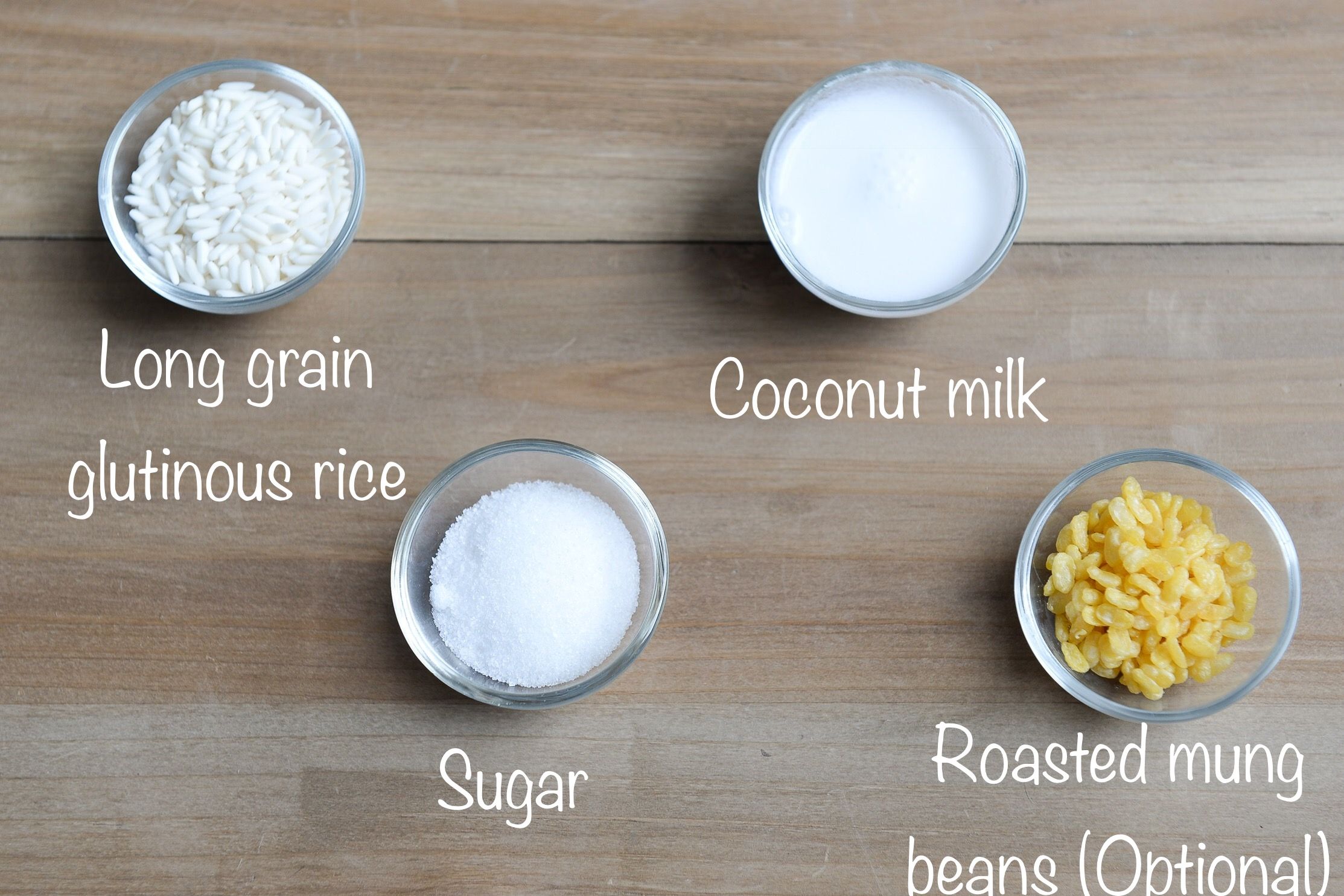 The roasted mung beans are optional here is because they are not easily obtained and are not easily made either. I have tried to make them a few times but never success. I was lucky enough to find them in the east Indian aisle in the grocery store.
This recipe yields 6 servings
Long grain glutinous rice...............................250g.
Coconut milk..................................................1 cup
(3/4 cup to make the rice and keep 1/4 for garnish)
Sugar...............................................................1/3 cup
Roasted Mung Bean.......................................1 Tbsp (optional for garnish)
You will need a steamer and cheese cloth to cook the rice.
Method
You will need to soak the rice over night so take that into consideration when you making this dish.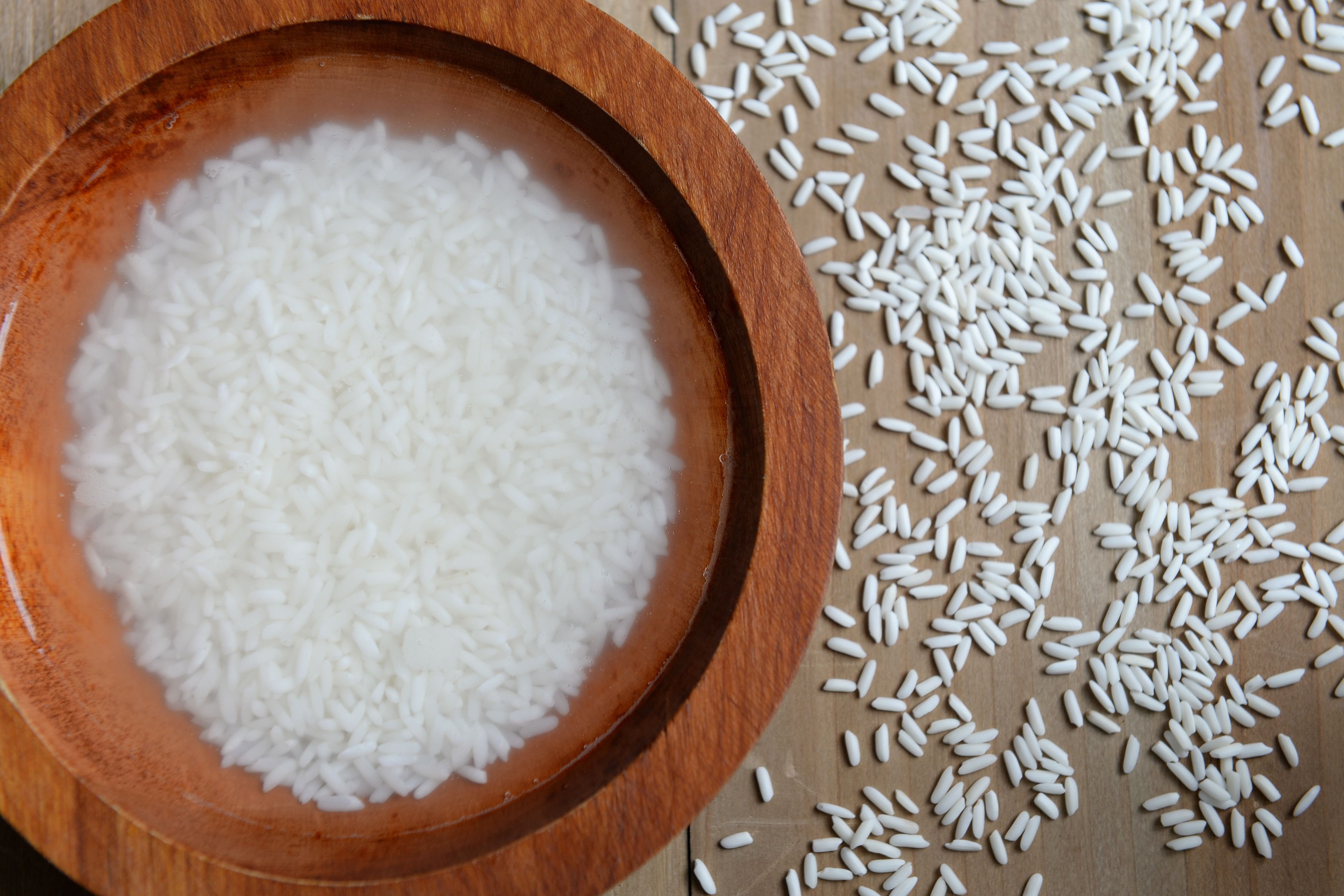 Boil the water for the steamer at medium high heat. Line the steamer with cheese cloth then put soaked rice in there. Cover the rice with cheese cloth put the lid on. Cook for 20 mins.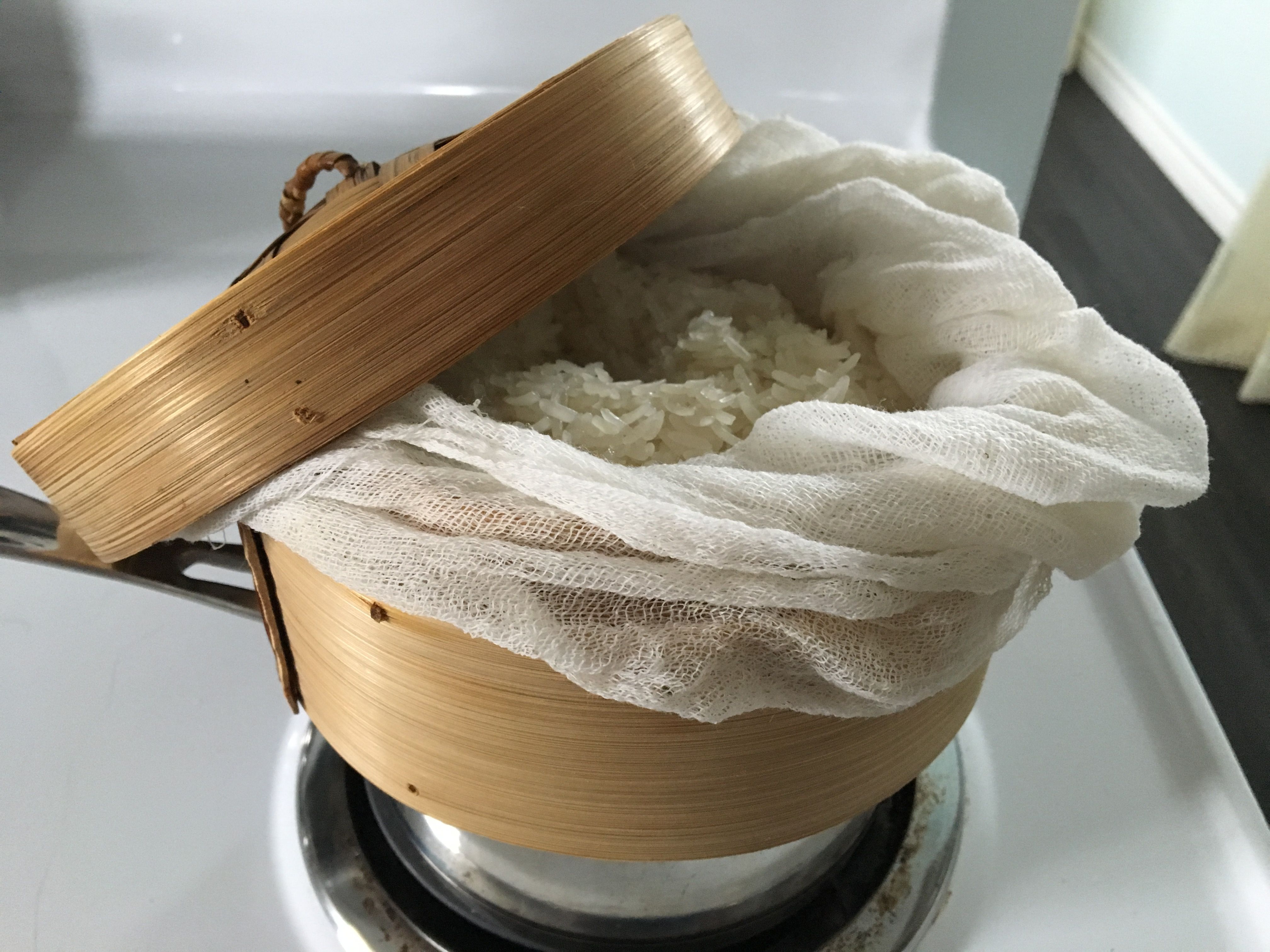 The rice will be translucent and a little bit chewy which is perfect.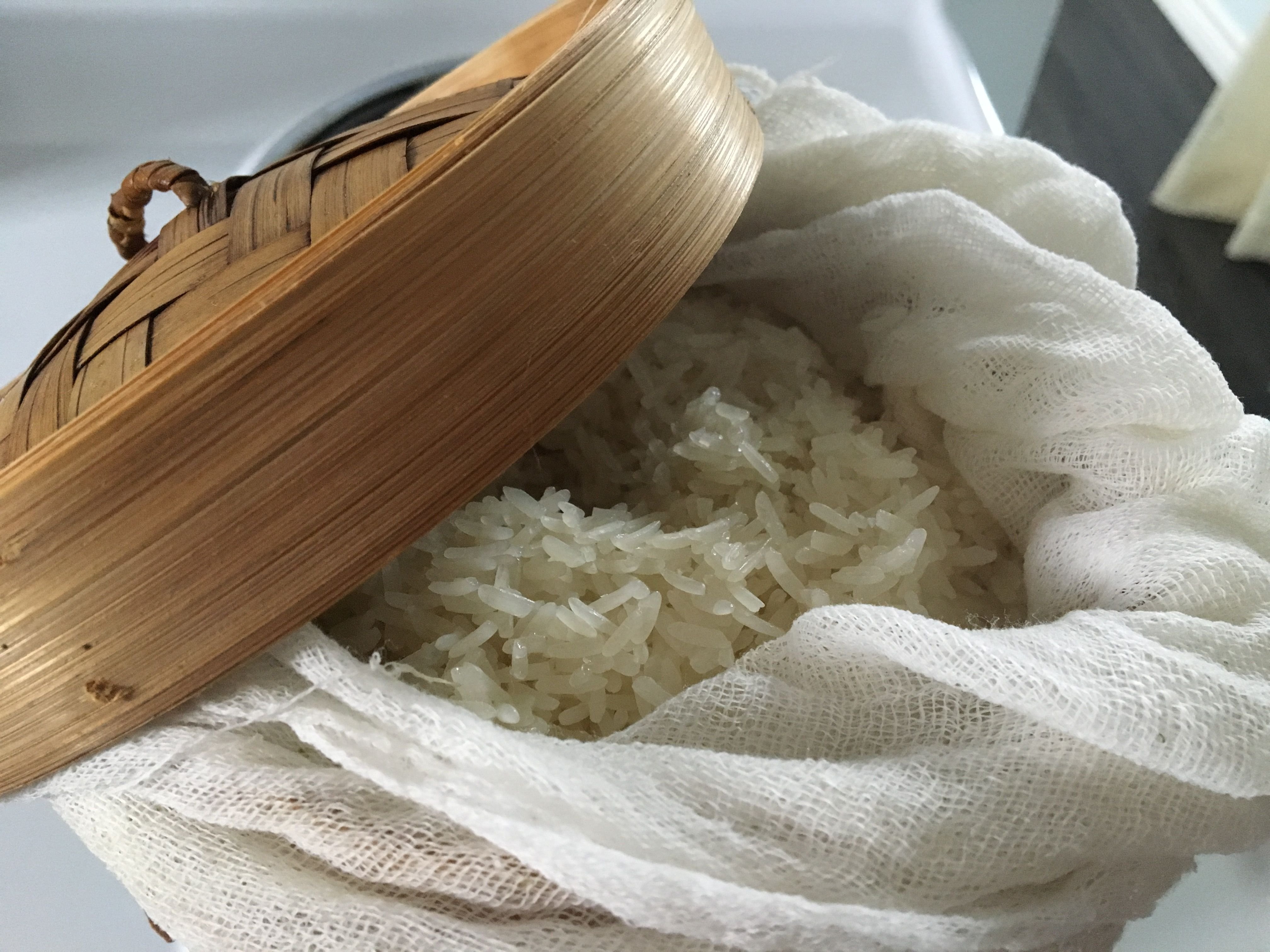 While the rice is being cooked, in small pot add 3/4 cup of coconut milk and 1/3 cup of sugar into the pot. Bring it up to a boil on medium heat. Keep warm after all the sugar is dissolved.
Add cooked rice into the pot, stir the rice make sure it's evenly coated with the coconut milk mixture.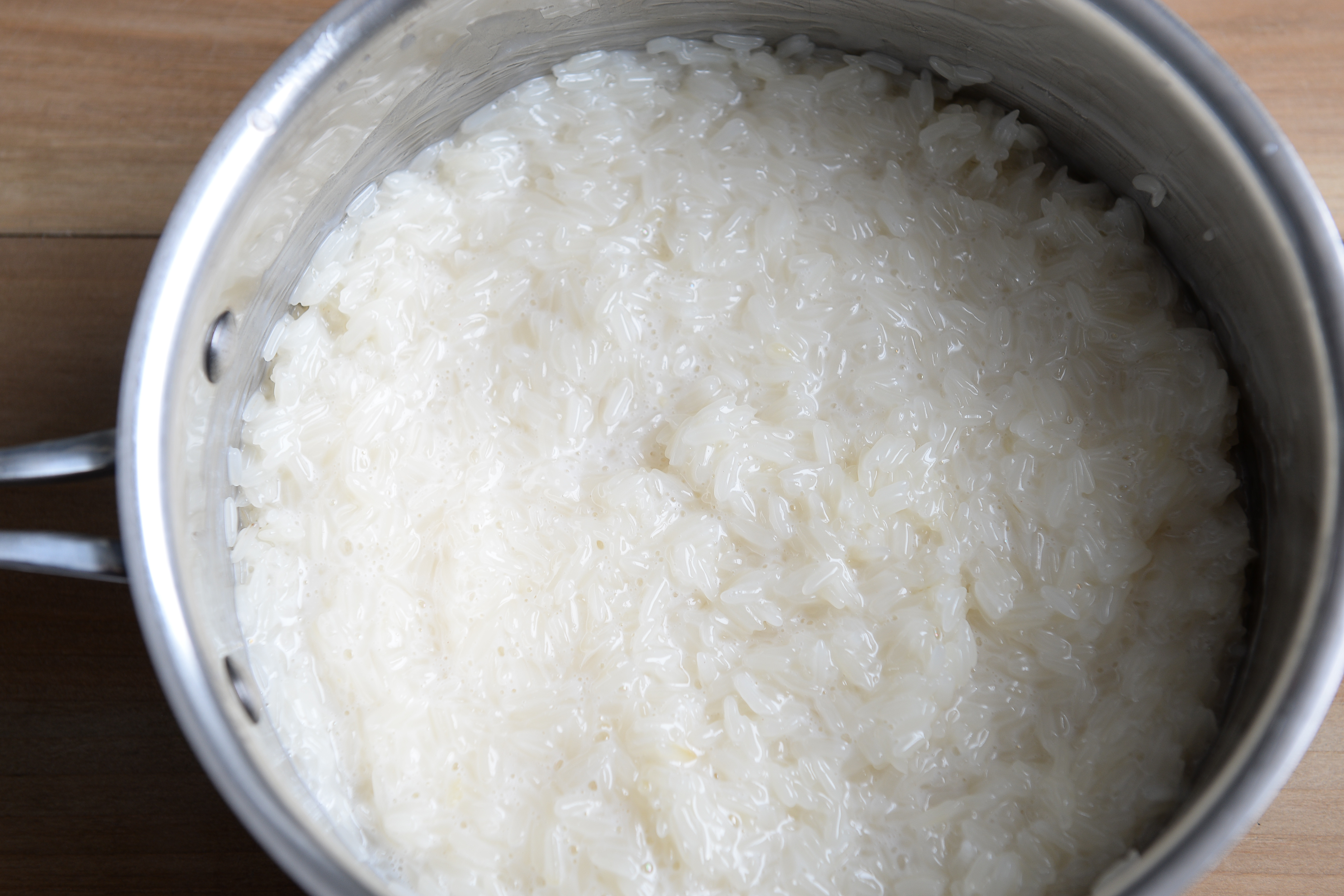 It will look like there is too much liquid in there but the rice will soak up all the mixture. Cover for 10 mins.
After 10 mins. With a fork fluff up the rice and put the lid back on for another 5 mins. You will end up with glossy shiny coconut rice.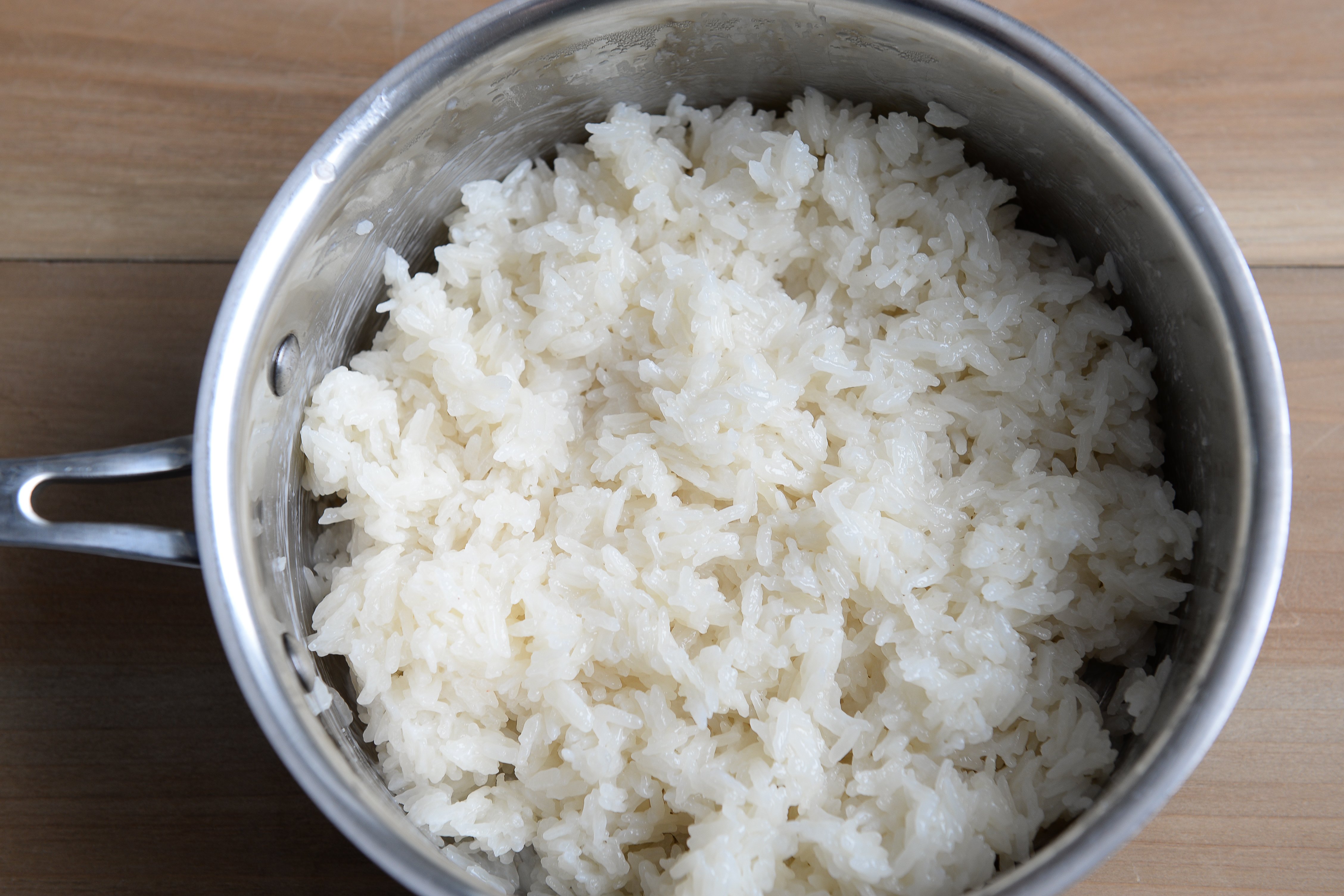 For garnish
Add 1/4 cup of coconut milk into a small pan with a pinch of salt on a medium low heat. Stir until the salt is dissolved. Set aside.
Now whats left to do is plate and serve!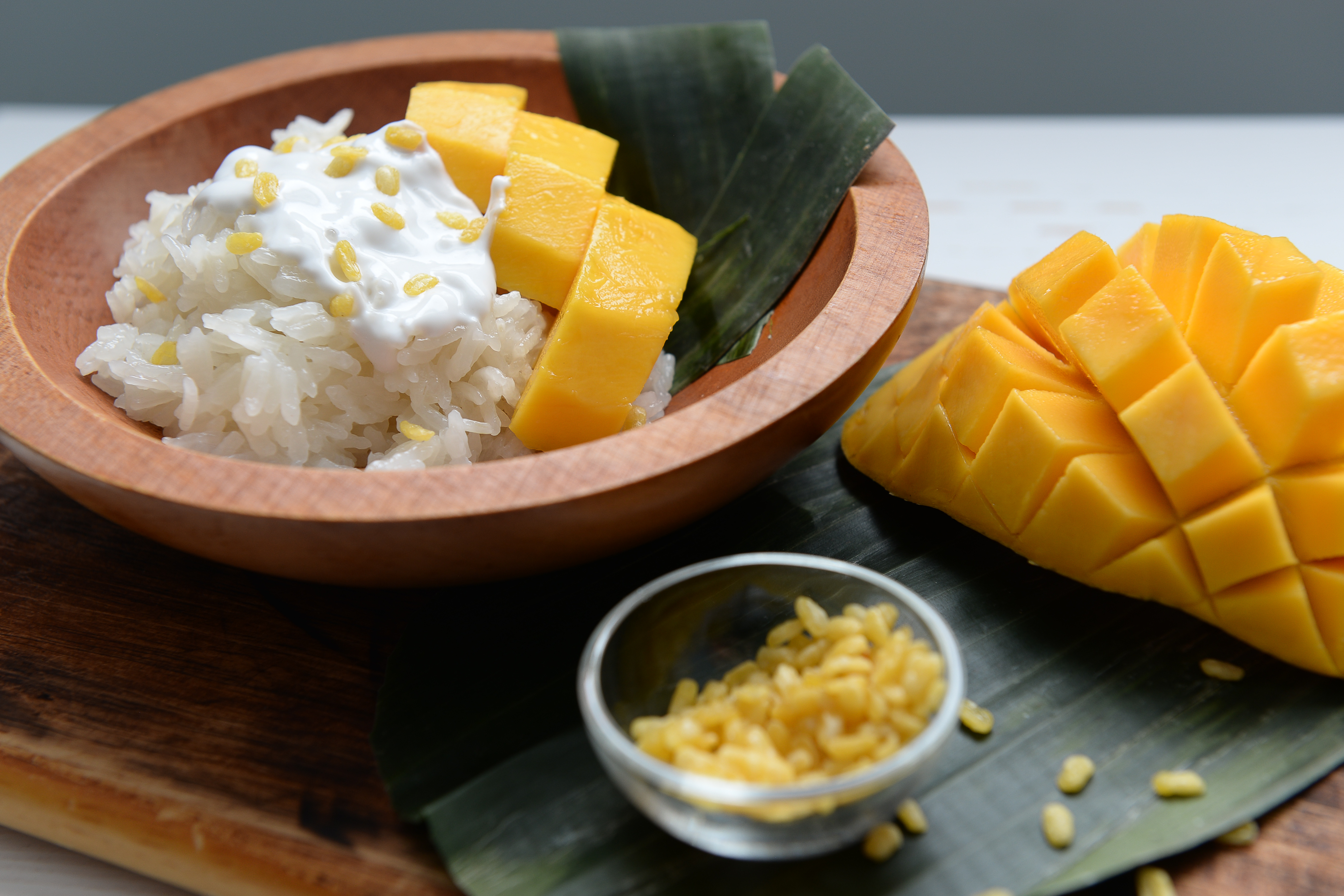 Garnish the rice with Coconut milk and salt mixture and roasted mung bean (optional)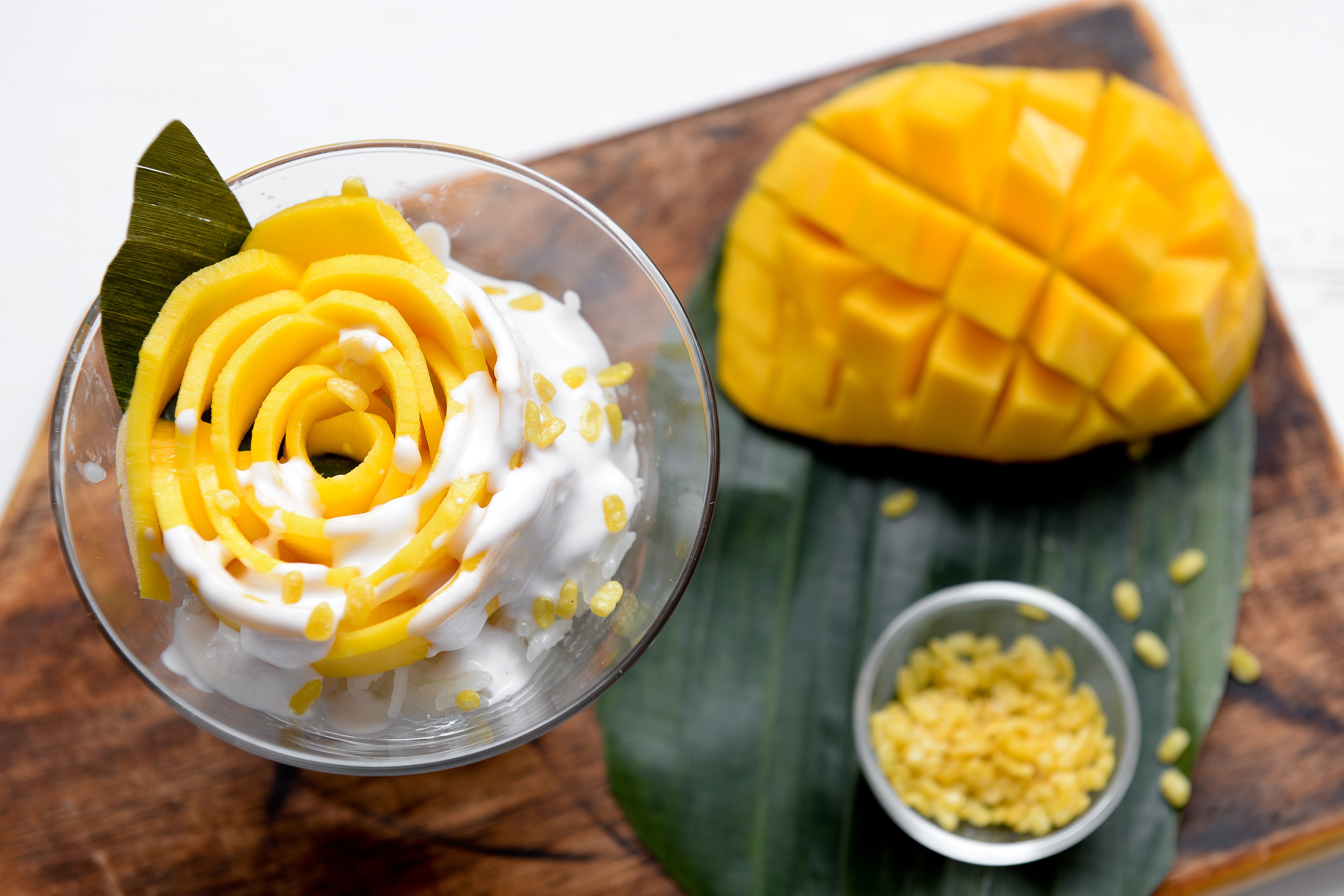 I hope you give this recipe a try and let me know how it turns out.
Bon Appétit!
NOTE: Left over rice can be wrap into portion size and kept frozen. Best to take it out, let it thaw to room temperature and microwave for 50 second at 70% power.