Well after last week sticky rice and mango recipes. I thought I'd do another mango recipe as I happened to get my hands on a green mango which is perfect to use for this recipe.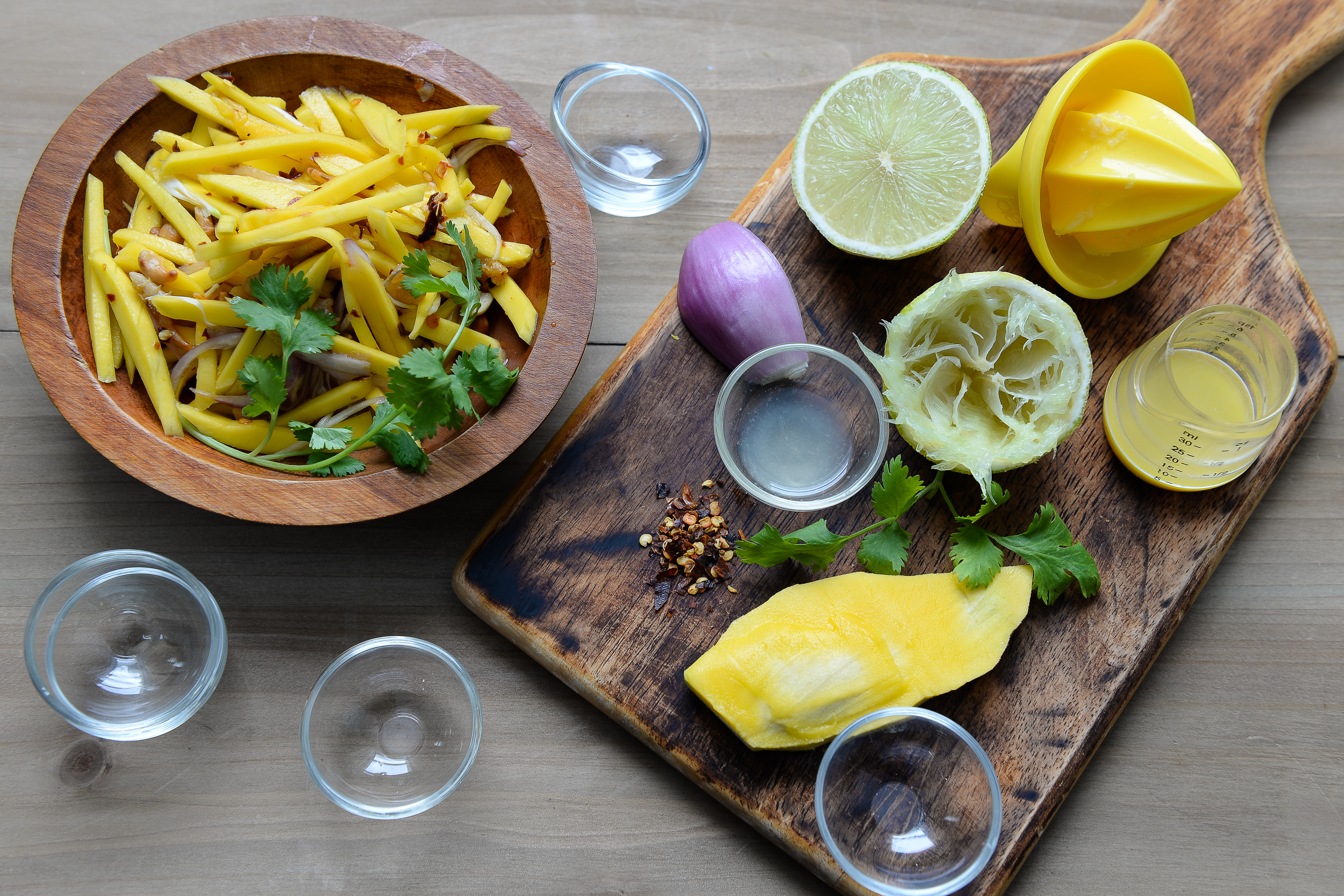 Spicy mango salad is also one of the most popular item on the menu in any Thai restaurants. In Thailand this is one of the many street food, usually sells along side papaya salad on a small push cart  that can be spotted almost anywhere in Thailand.
As I mentioned above that green mango is perfect for this recipe. We normally use green sour mango as it gives crunchy texture to the salad. The mango I found for this recipe is a little too ripe but the flesh still firm and that is what you should be looking for when buying mangos for this salad.
This salad is good as an appetizer. You can also plan ahead if you are hosting a party. You can cut the mango and make the sauce on the day before then just toss the salad on the day of. 
What you will need for this salad. I will be sure to write a full recipe below.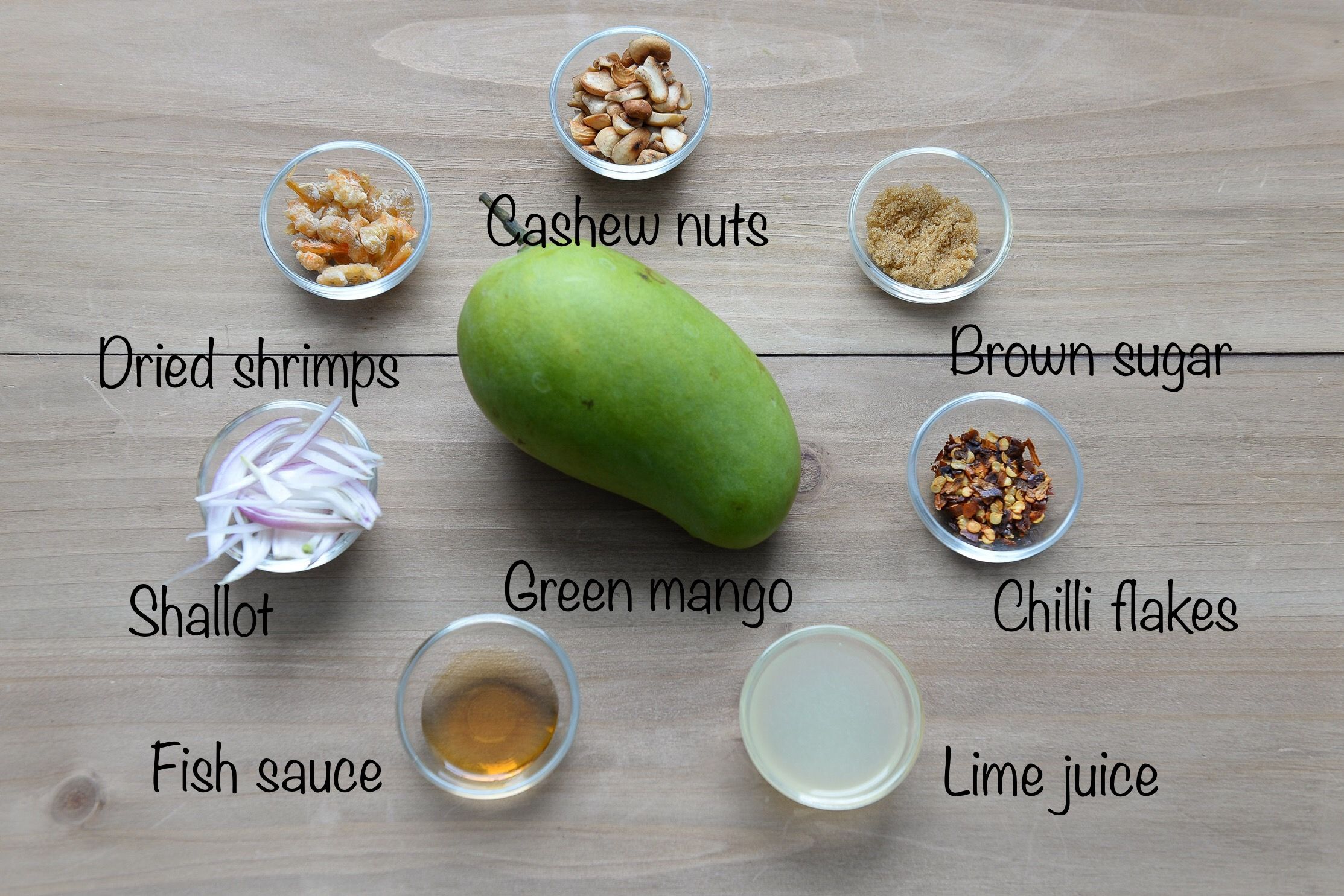 Thai Spicy Mango Salad
Yield 2 servings
Prep Time : 10 mins
Cook Time : 5 mins
Ingredients
Small green mango          1
Dried shrimp                     1 Tbs
Toasted cashew nuts        1 Tbs (toasted peanuts can also be used)
Shallot                                 1/2 small
Sauce
Chilli flakes                        1 Tsp 
Fish sauce                          1 Tbs
Lime juice                          1/2 Tbs
Sugar                                   2 Tsp
**all the measuring for seasonings are just a guideline. Please adjust the taste to you liking**
Method              
Peel and julienne the mango. Set aside.
In a mixing bowl add all the ingredients for the sauce. Stir until all the sugar is dissolved.
Add mango, dried shrimps, shallots and peanuts into the sauce.
Toss the salad then serve.